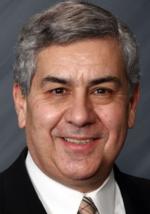 We recite the Rotary 4-Way Test before each meeting affirming that whatever we think, do, or say is TRUE, FAIR, builds GOODWILL & FRIENDSHIP and is BENEFICIAL to all.
Here are some thoughts that fall somewhere within these precepts:
Thanks to 22 Rotarians and helpers (Zangas, the Cooper family & Rotary Exchange Student Thierry Lüthi, Sherrill, Hesley Brothers, Lorenz Brothers, Klackner, Werner & Son, Mosella & Daughter, Goad, Rosenblum, Steinbrueck, Keeline, Milne, Borough & Garagiola) who filled 740 food boxes – up from 720 last year – at Scouting for Food on Nov. 16.
"Rotarians need Rides"  Some of our members may need a lift to attend one of our Rotary luncheons or events.  Let me know (rjg1949@charter.net) and we'll match you with a member who can help.  Don't be reluctant.  Your presence will be a benefit to all as well as promote goodwill.  Rotarians, let me know if you are willing to help your fellow Rotarian.
Old Newsboys Day can always use an extra newsboy/newsgirl
The approaching holiday season gives us opportunities to think of others – Giving Tree in cooperation with Gateway 180 and Christmas Cards for the USO.  
Special Meals – if you would like a special meal for lunch at our Thursday meeting, please pre-order;  less stress for the M.A.C. staff and fairness to the members that did "pre-order" so they don't have to wait while you're eating your not-pre-ordered-special-meal.
A few weeks ago, I suggested that we reach out to our Rotarians that we have not seen recently;  it's still a good suggestion.
With year-end giving thoughts about to be going through our minds, don't forget the Rotary Foundation appeal with its matching gifts.  One way to really stretch a dollar.
No Meeting November 28 – Happy Thanksgiving.
RSVP for Turkey Burp – LoRusso's Cucina November 29.