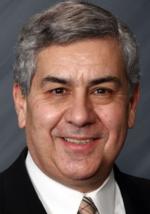 The first quarter of the Club year will be coming to a close in less than two weeks..  We've gotten off to a positive start.  There have been some first class programs (Blues Museum & Admiral Moore/Navy Week) and some decent attendance at our Thursday meetings. 
 We've been getting the PepperBox to you regularly.  It's been full of articles including the Scribe Report and (humbly) the President's Corner.  The Committees are working to fill the balance of our year with events and activities that will be Rotary Proud.  The interim administrator has helped to stabilize our operations.
But what about our engagement in Rotary.  Are we supporting the requests of our Club and our Committees?  Can we do more?
I think now would be a good time to assess our individual participation in Club 11.  Are you able to help by giving more service above self to the Rotary mission?
I'm not looking to keep score; but if we did, attendance at a Thursday meeting would only be one part of it.  I'm asking that each of us examine our attendance and engagement in Rotary
Together, we see a world where people unite and take action to create lasting change – across the globe, in our communities, and in ourselves. 
Rotary Happy Hour ~ 08.29.2019 by Doug Russell
Rotary Happy Hour || 08.29.2019

A great evening of bowling and fellowship at Olivette Lanes last night to kick off the 102nd Year of Rotary Bowling! Thanks to Rotarian Don Klackner and the staff of Olivette Lanes for the great hospitality. Special thanks to Michele Goad, Chair of our Social Committee for her great work! Join us for our next happy hour on September 11th at Vin de Set!

Posted by The Rotary Club of Saint Louis on Friday, August 30, 2019
Great Fellowship….by Doug Russell
Great Rotary Fellowship!

More than 30 Rotarians and friends came out on Monday, August 12th for our first Rotary Social event of the year! A fantastic evening of wine, food and fellowship at Scarlett's Wine Bar! Thanks to our social committee and chair Michele Goad for a great event!

Posted by The Rotary Club of Saint Louis on Thursday, August 15, 2019
MY ROTARY STORY - JIM CONWAY