Rotary Club 11 ~ St. Louis, MO https://rotarystlouis.org |https://www.Facebook.com/RotarySTL
Simone M. Cummings | Dean of George Herbert Walker School of Business & Technology
Simone Cummings serves as the chief academic officer for the George Herbert Walker School of Business & Technology. In this role, she's responsible for providing leadership, management, and oversight of all aspects of the Walker School, including program planning and development; enrollment and retention; curriculum; hiring, training, and supervising faculty; accreditation; and business and community engagement -- at our primary location in St. Louis, Missouri, as well as at our more than sixty military, metro, and international locations.
Presidential Telegram - Kent Steinbrueck ~ September 24, 2020
READ THE PEPPERBOX – GREAT INFORMATION
BE INFORMED ABOUT OUR CLUB
Pass on information about our club and about Rotary to your friends
A quote of inspiration
"Life is 10 percent what happens to me and 90 percent of how I react to it."




~ Charles Swindoll
Each week I will highlight something about Rotary that all Rotarians should know or be aware of.
EXCHANGE OF CLUB BANNERS

One of the colorful traditions of many Rotary clubs is the
exchange

of small banners, flags or pennants. Rotarians traveling to distant locations often take banners to exchange at "make up" meetings as a token of friendship. Many clubs use the decorative banners they have received for attractive displays at club meetings and district events.
Registration for
In Person

Meeting September 24 | Dr. Simone M. Cummings, Speaker

Please be sure to register with the In Person link if attending in person.
Register in advance for this

ZOOM

meeting,
Speaker Dr. Simone M. Cummings:
You are invited to a Zoom meeting.
When: September 24, 2020 12:00 PM Central Time (US and Canada)
After registering, you will receive a confirmation email containing information about joining the meeting
Bowling Alleygations 9-14-20 | Don Klackner
We welcomed in the 102nd year of Rotary bowling on Monday. It was lighter than normal due to some kind of pandemic thing going on. But the 6 teams of 3 and 2 extras ( Jack Windish & Matt Wilson) all had enough fun to make up for the shortfall in bowlers.
Lunch Menu ~ September 24, 2020
September 24, 2020
Classic Wedge salad w/Blue Cheese, tomatoes, shaved red onion, Hard Smoked Bacon w/ Creamy Herb Dressing
~
Chicken Pot Pie in pastry shell
Steamed Broccoli & Italian Roasted tomato wedge
Guests with dietary restrictions, alternative meals are available, but they must be ordered by no later than 11:30 am on Wednesday, September 23, 2020.
If you don't reserve in advance please do not take a special meal ticket.
Alternative meals may be ordered by emailing the Club Administrator @ joanh@rotarystl.org or online with this link: Order Special Meal
Mary Elizabeth Russell (Beth) ~ Member Highlight
Dr. M. Elizabeth (Beth) Russell joined Webster University in 1986. As Associate Vice President for Graduate Studies, she worked collaboratively with units across the Webster network to coordinate efforts to improve graduate students' degree progression. She is retiring in September 2020 after spending almost 40 years on campus first as a student and then as an employee. Dr. Russell holds a Ph.D. in Higher Education Administration from Saint Louis University, a Master of Arts in Marketing, with distinction, from Webster University, and a Bachelor of Music, summa cum laude, also from Webster University. In addition, she attended the Penn State University Leadership Academy, an intensive program for academic administrators, designed to facilitate problem solving, communication, and professional development.
Rotary Club Social | September 24, 2020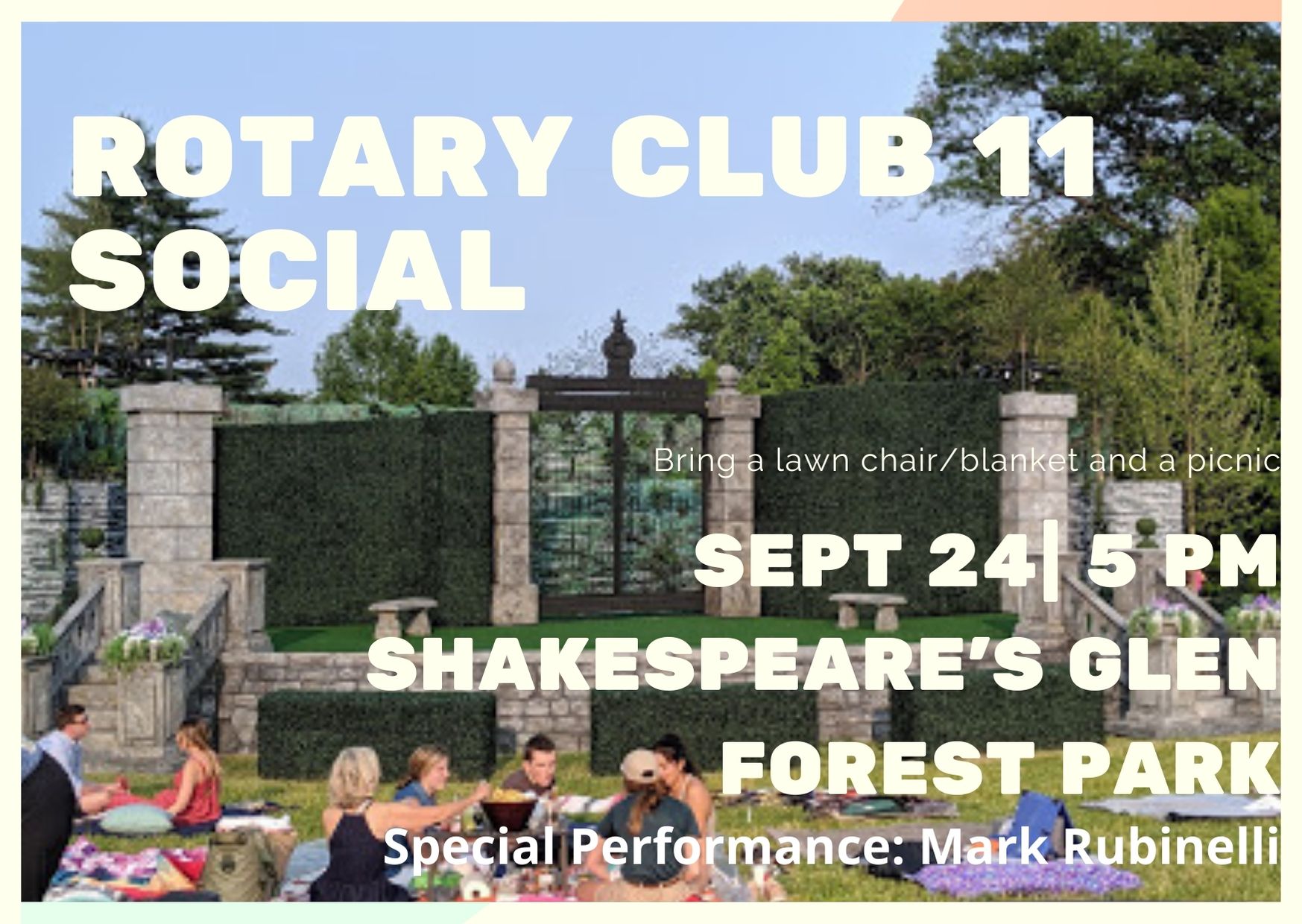 Date: September 24, 2020 @ 5 PM
Place: Shakespeare's Glen in Forest Park
Parking: Park for free in the Art Museum's surface lots or anywhere along the street
What to Bring: A lawn chair or Blanket and a Picnic!
RSVP: Michele Goad Request but not required.
St Louis Rotary Charity Golf Tournament Album ~ September 2, 2020
Rotary Golf 9/16 - St. Albans
As usual, some players were better than others as noted below:
Next Golf League Wednesday September 30 ~ Greenbriar CC
St Louis Rotary Golf League
1 PM Wednesday
Ed Wheatley, Author - "Baseball in St. Louis From Little Leagues to Major Leagues" | October 1, 2020
In 2016, Ed Wheatley retired from his job as an engineer at AT&T. But Wheatley has kept busy — to the point that Reedy Press recently published his third book in as many years. Wheatley's "Baseball in St. Louis: From Little Leagues to Major Leagues" surveys the city's rich baseball history, from the Major Leaguers who got their start here to the semi-pro and amateur leagues that flourished for decades.
Thank you David Porkorny and Larry Mago | September 17, 2020
Thank you David Pokorny and Larry Mago from Fox Sports Midwest for the sports video and the overview of sports productions and how things have changed during the pandemic.
Board Meeting - September 23, 2020