April 27, 2023 ~ Pepperbox Edition ~ St. Louis Rotary Club
Ranken Technical College Outing | Don Pohl, President - April 27, 2023 | Student Scholarship Awards from St. Louis Rotary Club
"Donald J. Pohl, president of Ranken Technical College, has been with the institution for over 20 years, having served as Executive Vice-President, Vice-President for Education, Dean of Academic Affairs, Information Technology Division Chair, and as a computer networking technology instructor. Mr. Pohl holds a Master of Business Administration …


St. Louis Rotary Bowling Alleygations - April 17, 2023
Alleygations for April 17, 2023 (final for 2022-23 Bowling Season)


Overall Champions for 2022-23 Team Lorenz This was the final night of the 2022-2023 104th Rotary Bowling League.


Team Lorenz won the overall championship with a total handicap pin count of 2509. Team Weiss was 2nd overall with 2417 handicap pin count. More & League & Trip Pics
St. Louis Rotary Bowling League Members Banquet
6 PM - LoRusso's
April 24, 2023
Zoom Recording ~ Bill DeWitt III, President | St. Louis Cardinals ~ April 20, 2023
Zoom Recording ~ Bill DeWitt III at St. Louis Rotary 4-20-23


Another great talk by Bill DeWitt III Club members and guests always ask the best questions with informative and interesting answers from Bill DeWitt!


Next Club Social | El Catrin | Thursday April 27 - About 5 pm.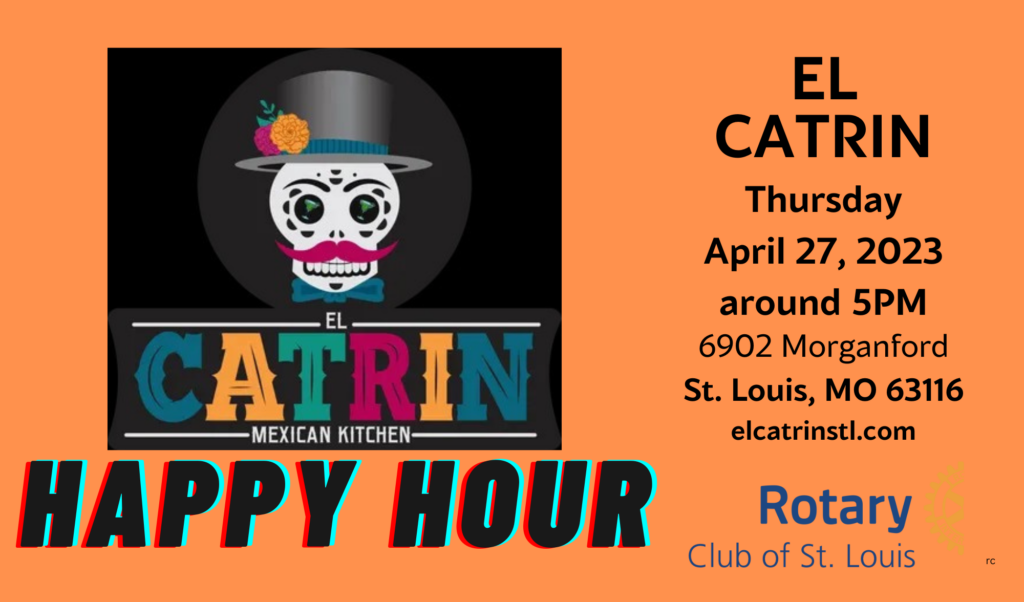 May 4th | Arch Museum Outing - Registration Deadline was April 19th!!!!
This is a walk to the Arch Museum - Park at the MAC come inside to registration lobby for parking tickets. Then you will walk to the Arch Museum. No guests allowed at this one. This is also a day baseball game so parking around the arch will be premium pricing.
Cigar Dinner Fundraiser | May 18, 2023 at the MAC Downtown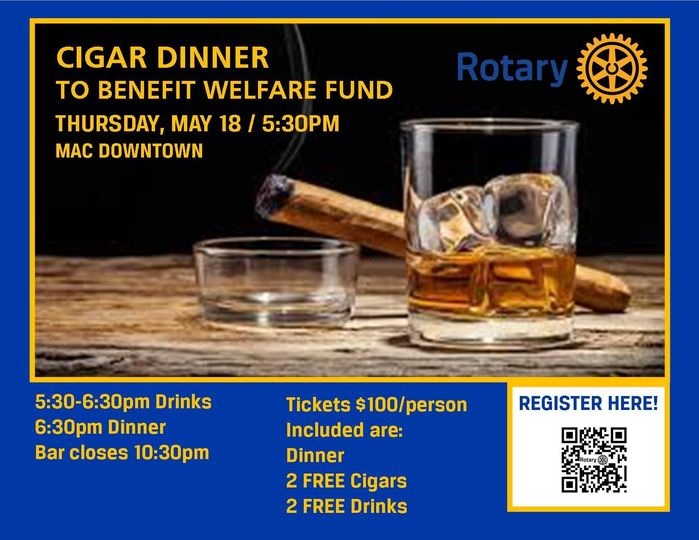 Cigar Dinner at the MAC Downtown |Proceeds to Welfare Fund
Tickets: $100 each
Includes: Dinner, 2 Free Cigars and 2 Free Drinks
5:30PM- 6:30PM Drinks | 6:30 PM Dinner Bar Closes 10:30PM