September 14, 2023 ~ Pepperbox Edition ~ St. Louis Rotary Club
Focus St. Louis | Dr. Yemi S. Akande-Bartsch | September 14, 2023
Yemi Akande-Bartsch, Ph.D., is President & CEO of FOCUS St. Louis and Director of Leadership St. Louis. Recognized as an accomplished, innovative inclusion strategist, and visionary leader specializing in implementing strategic plans and organizational development, Akande-Bartsch has led FOCUS St. Louis since 2014. She provides …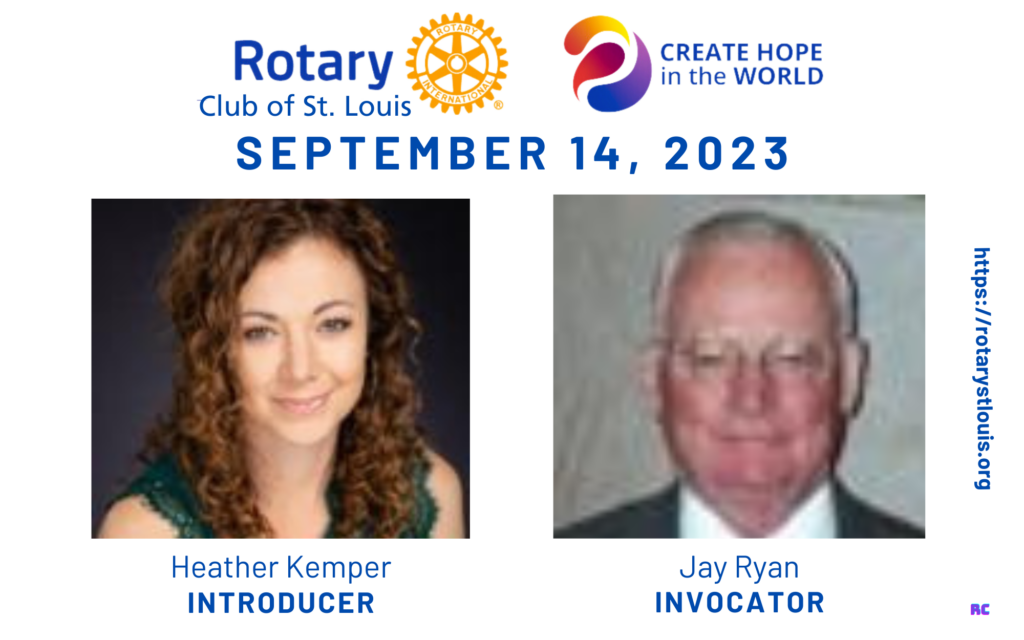 Heather Kemper is introducing our speaker, Dr. Yemi S. Akande-Bartsch and Jay Ryan is our invocator on Thursday, September 14, 2023.
St. Louis Rotary Lunch Menu ~September 14, 2023
Summer Salad w/ watermelon, pickled red onion, arugula & lemon thyme vinaigrette


Barbeque Spice Rubbed SalmonWild Rice Medley, corn relish,Asparagus & Dijon cream ~ Dessert


Alternative meals must be ordered by 11:30 am on Wednesday, September 13, 2023.


September 14, 2023 Meeting Links for St Louis Rotary Club |
In Person and Zoom Registration Links are available for September 14, 2023 :


105th Season St. Louis Rotary Bowling League | 9-11-23 Start
Bowling League Begins Monday, 09/11/23, at 6:00 PM - That Is TONIGHT!!!! \Warm-up is 5:45 PM - 6:00 PM. The Captains drafted teams on Thursday, September 7, 2023 at Olivette Lanes. New season, new bowlers, ...
Membership Recruitment Event - Wednesday, September 13, 2023
Rotary Golf League Report | Meadowbrook Country Club ~ September 6, 2023
It was a spectacular day as 22 Rotary Golf League members descended on Meadowbrook Country Club on September 6th. With high temperatures barely in the 80's, and humidity considerably lower than the scores being posted, there was a hint of Fall in the air.


To Benefit The Welfare Fund
Includes: Dinner, Two Cigars and 3 Drinks


MAC Downtown - 4th FloorSportsman's Club


September 7, 2023 ~ Zoom Recording Gene Mc Nary
Reflections on the Political Landscape ~ Gene McNary Zoom Recording ~ Gene McNary Thursday, September 7, 2023


Congratulations Heather Kemper |
Congratulations to Club 11 member, Heather Kemper! Heather has been accepted into the FOCUS St. Louis Women In Leadership Cohort #78 while representing Miriam School and Learning Center.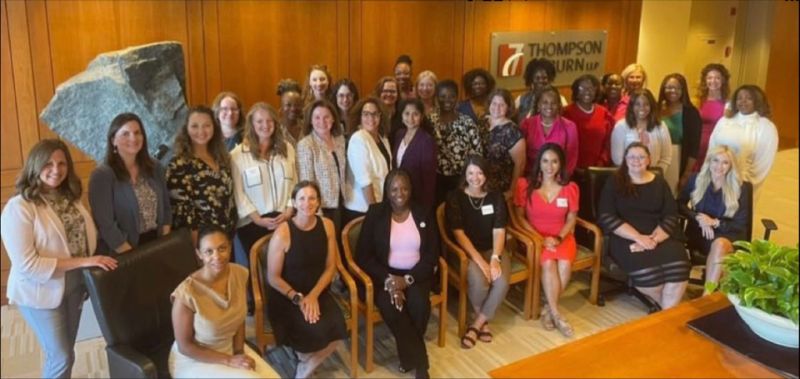 St. Louis Rotary Golf League at Bogey Hills on Tuesday, September 12, 2023
St. Louis Rotary Golf League Bogey Hills Country Club, Saint Charles, MO | Tuesday, September 12, 2023


Next Week: September 21, 2023 |Ed Wheatley: Ed Wheatley, Author
Club Events and Programs
Stay Up to Date |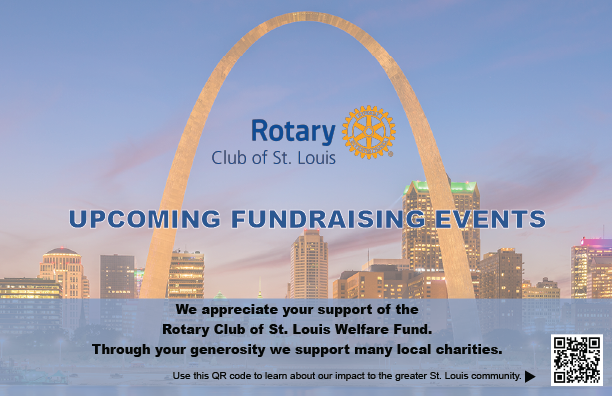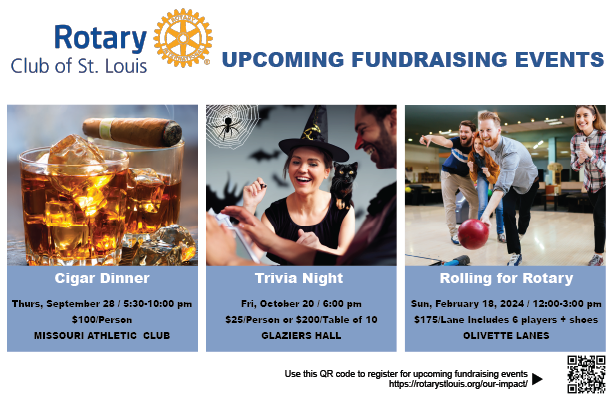 Rotary Club 11 Creating Hope in the World
Links to Tickets for three Upcoming Fundraisers:

Send news items for The Pepperbox to rosec904@gmail.com