AUGUST 12, 2021 NEWSLETTER
TOP STORY AUGUST 12, 2021
Alonzo Byrd | Ascension Charity Classic presented by Emerson
The Ascension Charity Classic is an official PGA TOUR Champions event owned and operated by Tournaments for Charity, a St. Louis non-profit corporation. This 54-hole stroke play golf tournament features 78 PGA TOUR Champions professionals competing for a $2 million purse at the renowned Norwood Hills Country Club in St. Louis, Missouri. The event is designed to showcase the best golf on PGA TOUR Champions for the enjoyment of spectators and to benefit local charities in the greater St. Louis area. All three official rounds will be internationally televised on Golf Channel.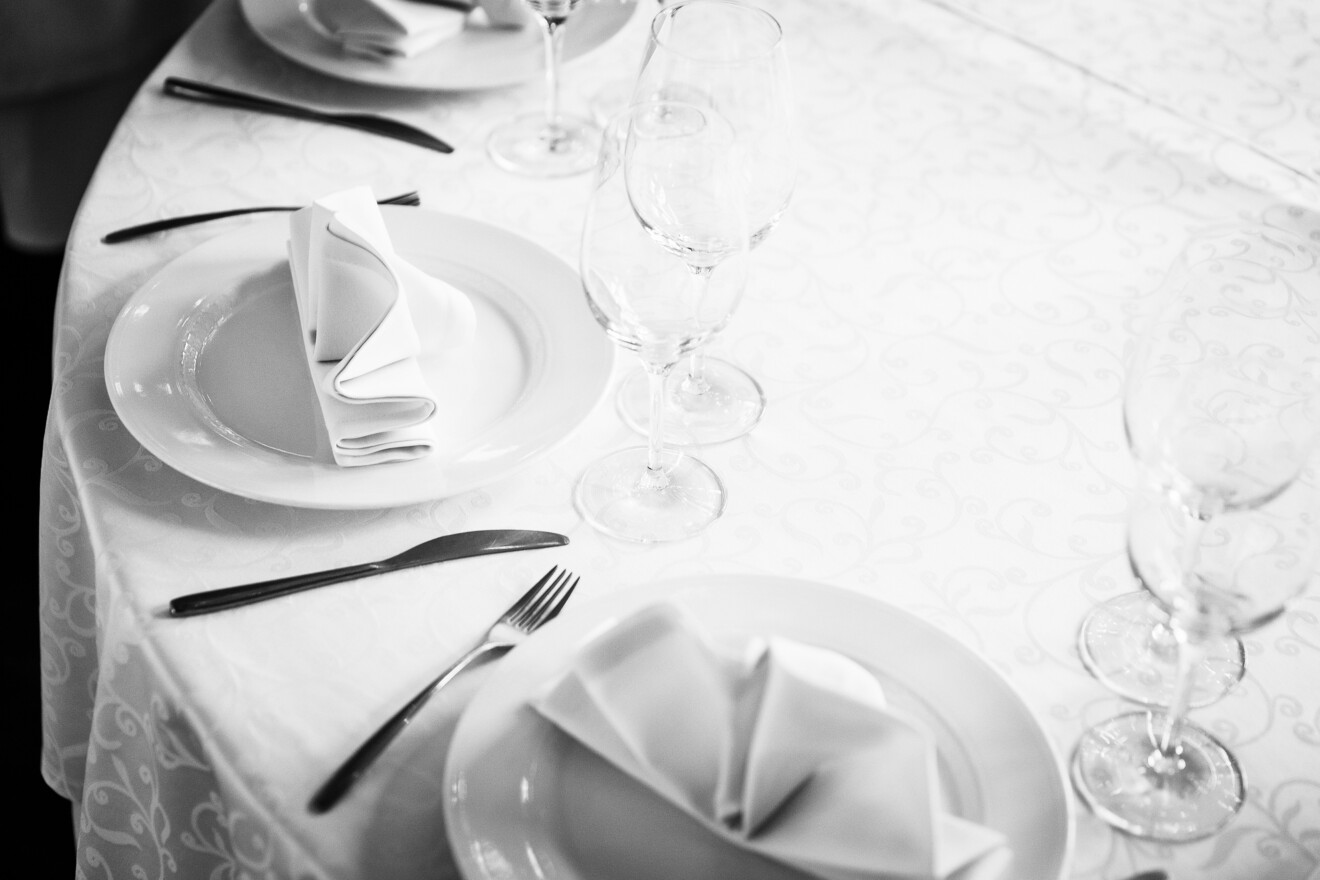 LUNCH MENU AUGUST 12, 2021
Tomato, Cucumber & Red Onion in Red Wine Vinaigrette
Cannelloni w/ roasted tomato sauce.....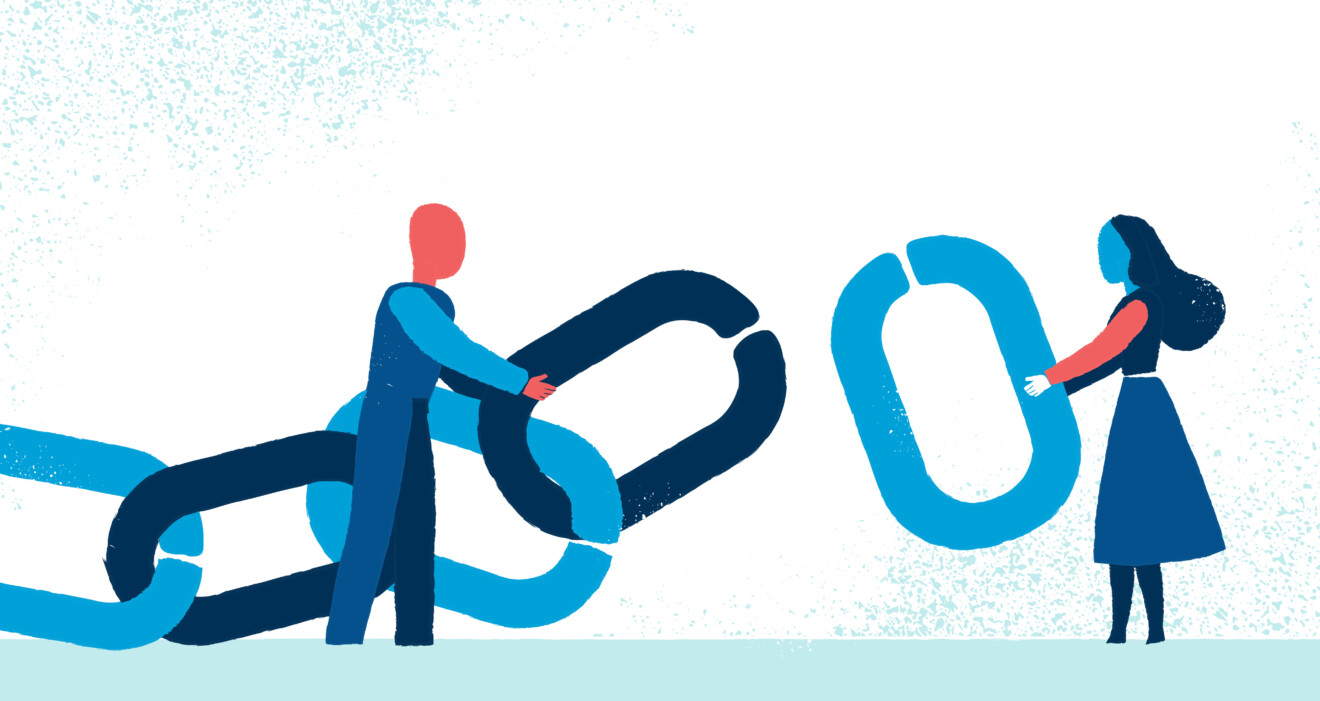 MEETING LINKS AUGUST 12, 2021
Join us in person at the MAC Downtown from 12 - 1PM or by ZOOM!


LETTER FROM THE PRESIDENT
When I first fell in love with my fiancé, Susan, I told her there were four major qualities that she possessed that impressed me: Integrity, Joy, Intestinal Fortitude and beauty.
This weekend, I came across John Rezek's column in our monthly Rotary magazine.
I encourage you to read it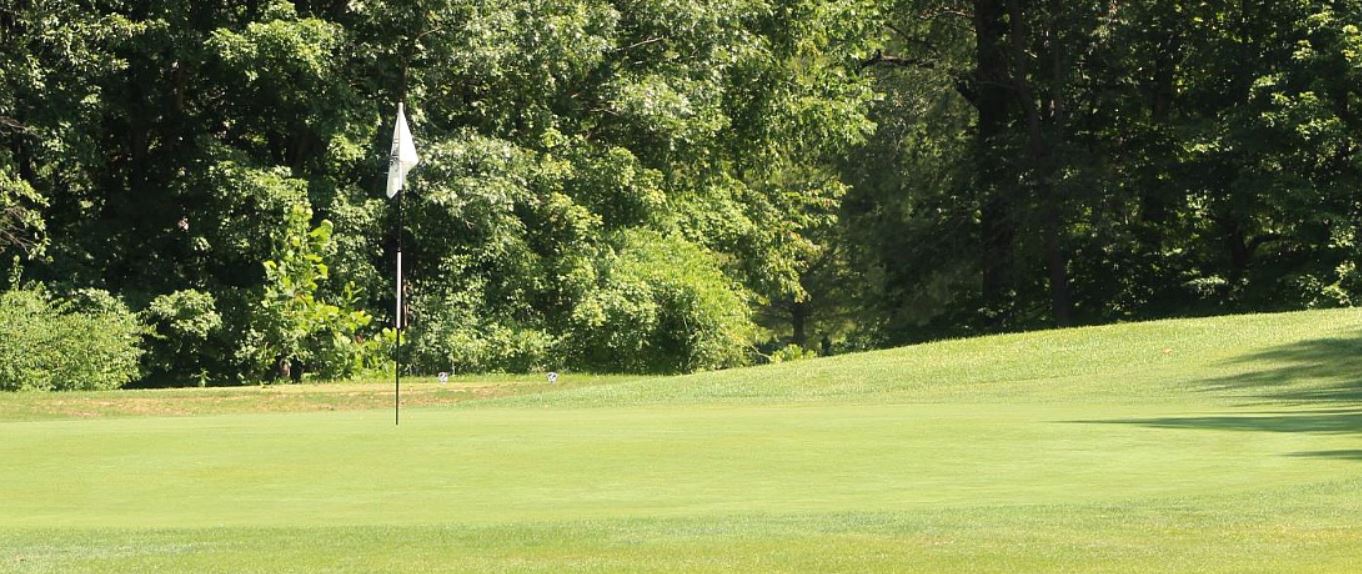 MORE 2021 GOLF INFORMATION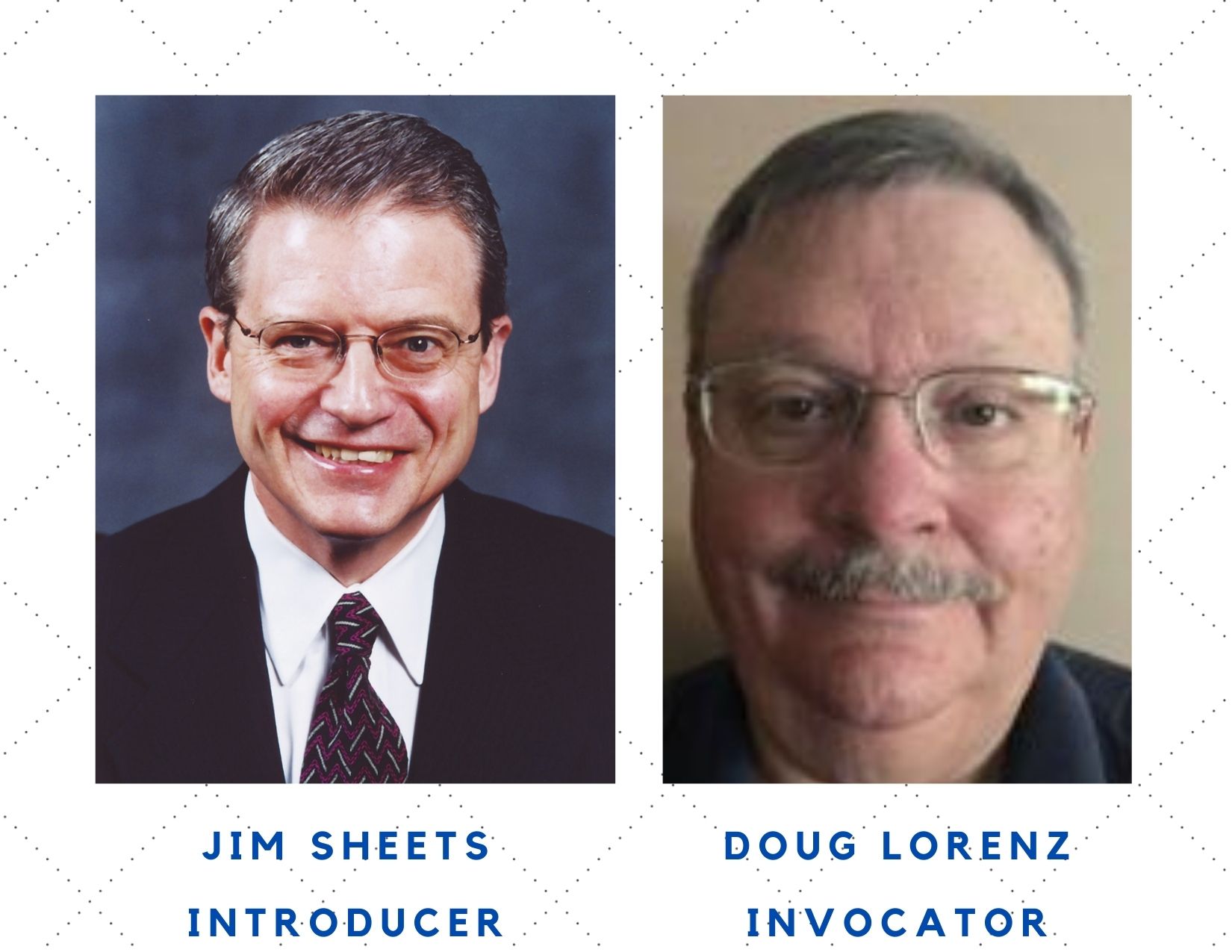 INTRODUCER & INVOCATOR THURSDAY, August 12, 2021
NEXT WEEK THURSDAY, AUGUST 19, 2021 Peter Palermo, Executive Director Sheldon Concert Hall & Art Galleries
Peter Palermo is well-known in the metro area arts community as the founding director of the Hettenhausen Center for the Arts at McKendree University in Lebanon, IL.
Zoom Recording August 5, 2021 | Gabriel Millien | Driving Business Value Through Strategy and Technology Innovation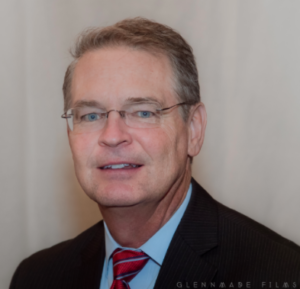 Golf Outing Forest Hills 8-4-21
On Wednesday, August 4th the Rotary Golf League held its eighth outing of the season at Forest Hills Country Club.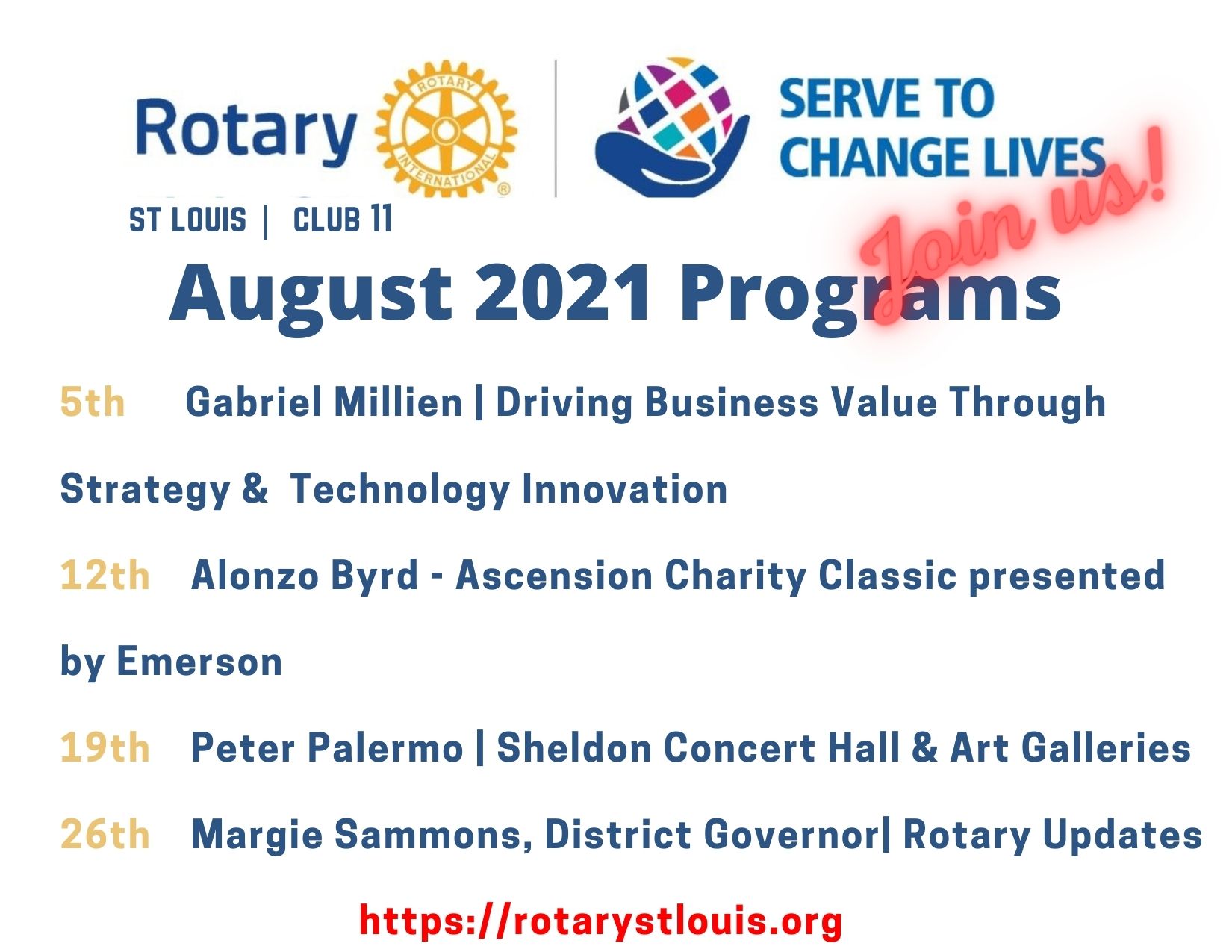 August 2021 Program LineUp


Share our program info with clients and friends.
Invite someone to a Rotary lunch!