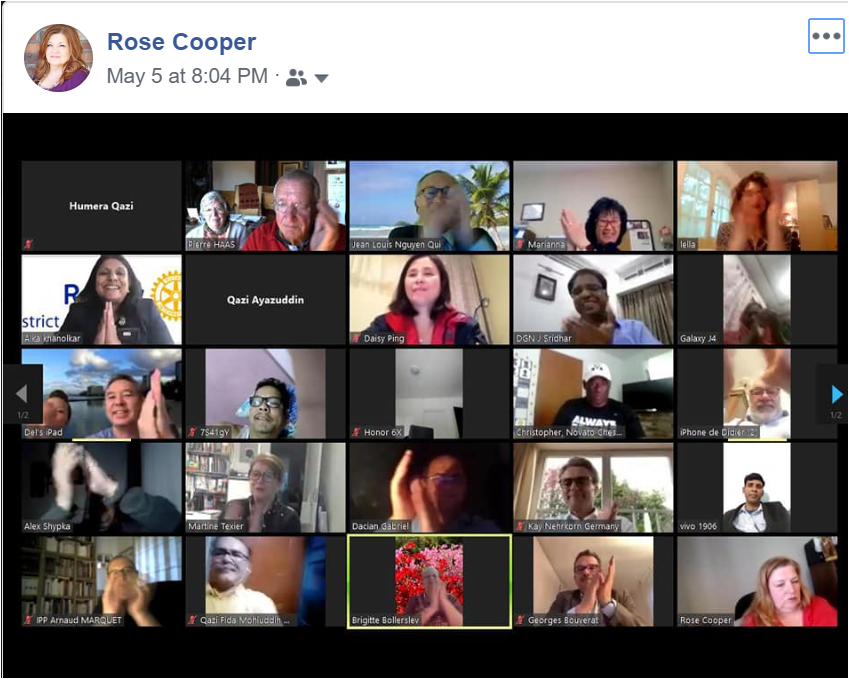 Talking about Rotary connecting the world: I attended the Rotary E-Club 9920 Francophone zoom meeting (in France) on May 5 (1 pm St Louis time [8 pm France] time. . DGN Alka Khanolkar was Guest Speaker and the topic was consequences of the COVID-19 crisis in the USA and all around the world. Alka is a member of Keokuk, Iowa Rotary!
There were 50 participants from several parts of France, Switzerland, Pakistan, India, Romania, Ukraine, USA, New Zealand, Germany, and other parts of the World. This club also zooms at 3 pm to socialize! (8 am St Louis) It was wonderful to be a part of this global Rotary club meeting!
There are online Rotary club meetings being held seven days a week around the world!