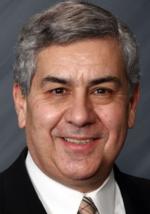 The Greater St. Louis Chapter of the Red Cross and the Rotary Club of St. Louis are hosting a Blood Drive at the M.A.C. on Thursday, October 17 from 10am to 2pm in the Eads Room.
This is one of our Club's most significant service projects in each Rotary Year.
Volunteers from our membership, their network of business associates and member families are asked to donate blood. The need for blood donation is constant and the reason is very straightforward: "Blood donation saves lives!"
Please support the Red Cross and Rotary by signing up at redcrossblood.org or through Rotarian Suzanne Schoomer – schoomer@swbell.net.
The process takes about 30-35 minutes. After a brief registration and medical history, it take between 8 to 10 minutes to give a pint of blood. Then, there's an approximate 15 minute recovery period (you'll get a cookie, too). And then you're on your way.
This Call to Action allows you to provide SERVICE ABOVE SELF.  You'll feel better about yourself, too, for what you have done. 
President Bob