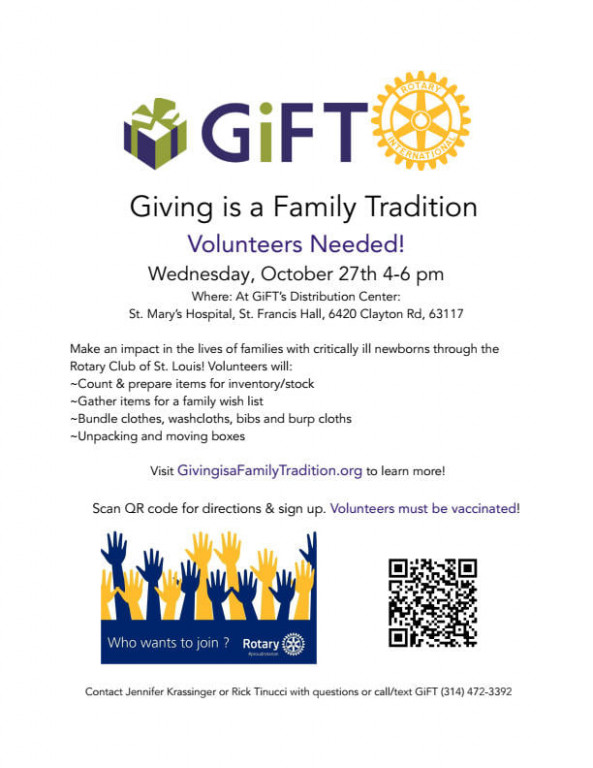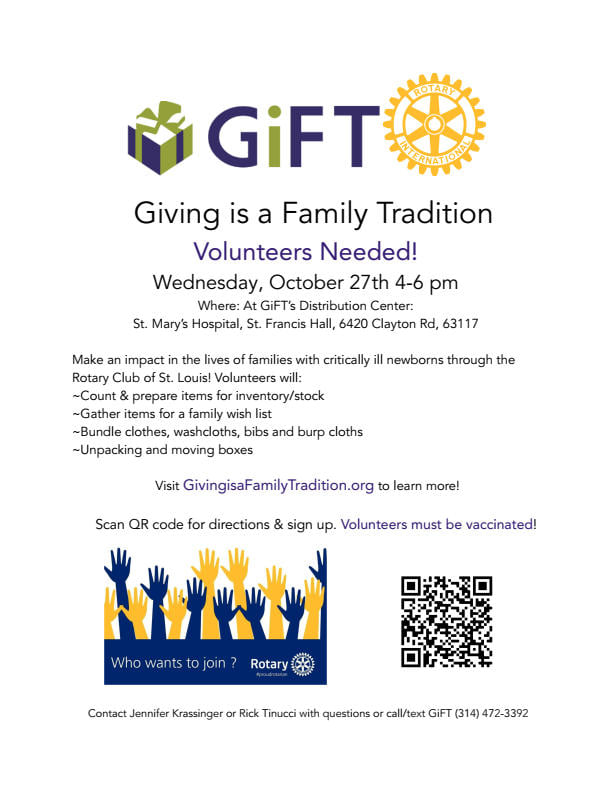 Volunteers are needed at GiFT Distribution Center on October 27th, 2021 from 4pm-6pm.
GiFT Distribution Center: St. Mary's Hospital, St. Francis Hall, 6420 Clayton Road, 63117
Make an impact in the lives of families with critically ill newborns through the Rotary Club of St. Louis! Volunteers will:
~Count and prepare items for inventory/stock
~Gather items for a family wish list
~Bundle clothers, washcloths, bibs and burp cloths
~Unpacking and moving boxes
Visit GivingisaFamilyTradition.org
to learn more.