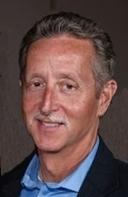 What a great Rotary golf outing at Greenbriar Hills Country Club! If you missed Tuesday's outing, well you missed another one of the best ones we've had all year!! Once again Mother Nature cooperated and it was a beautiful day, not too hot or cold and Sunshine all day long, Perfect! The golf course was in excellent shape and the greens were FAST, FAST which made it difficult to score well, but even with that it's always a pleasure to play. I believe the food was to everyone's liking, well prepared and delicious. Starting with a dinner salad, Chicken Piccata, with Angel Hair Pasta and broccoli, and we topped it off with a very tasty Chocolate Cake, yes, all good to the last bite! Wow it really was an excellent golf day and dinner event to end the Rotary Golf Season!
A big thanks goes out to Mr. Wicks for setting up our groups, handicaps, scoring and communication with the multiple venues. Also thank you Mr. Poe for dealing with all the banking and sorting out our financial responsibilities. Kent Steinbrueck and I will still be handling next year's outing's along with our third new President Terry Werner. Matt Weiss will be stepping down from the office and is looking forward to just enjoying the 2020 season, thank you for all you do and have done!
19 players and the results are as follows;
The Longest Drive for the "Youths" – Blake Critzas
The longest Drive for the "Masters" – Earl Poe
Closest to the Pin:
1st Matt Weiss – 6' 3" nice one..
2nd David Wicks – 11' 2" good shot and made the putt for Birdie!
3rd Jay Ryan – 27' good one Jay, but your usually much closer!
Championship Flight
1st Steve Lafara – gross 74, net 69
2nd Flip Cady – gross 77, net 69
3rd Jack Windish – gross 87, net 71
A Flight
1st Matt Weiss – gross 82, net 64
2nd Harold Kalde – gross 90, net 72
3rd Earl Poe – gross 96, net 74
B Flight
1st Rick Tinucci – gross 109, net 74
2nd Bob Kocher – gross 104, net 75
3rd Gary Jones – gross 106, net 79
Thanks to everyone that was able to join the Rotary Golf League this year and especially to all the volunteers. I've been playing golf with our Rotary group for 26 years now and have to say I hope to play 26 more! It's hard to beat dining and playing at some of the best golf club's in St. Louis. These are outstanding courses and you enjoy it all with some of the greatest people you ever want to meet! Join us next season for the experience!
Already looking forward to the new season, so happy Rotating until then……
Blake Critzas
Rotary Golf President