St. Louis Rotary Club 11 New Generations  
Includes   Interact, Rotaract, Youth Exchange,RYLA, and Ambassadorial Scholarships.
With a focus on youth and education and in partnership with the St. Louis Public Schools, Webster University, District 6060 and Rotary International, we recognize, encourage and reward students through:
8th Grade Leadership Awards 
Club 11 Members attend 8th Grade graduation ceremonies at area schools to recognize exemplary students. Each student is given an award, gift bag and a college scholarship.
Rotary Young Citizen Award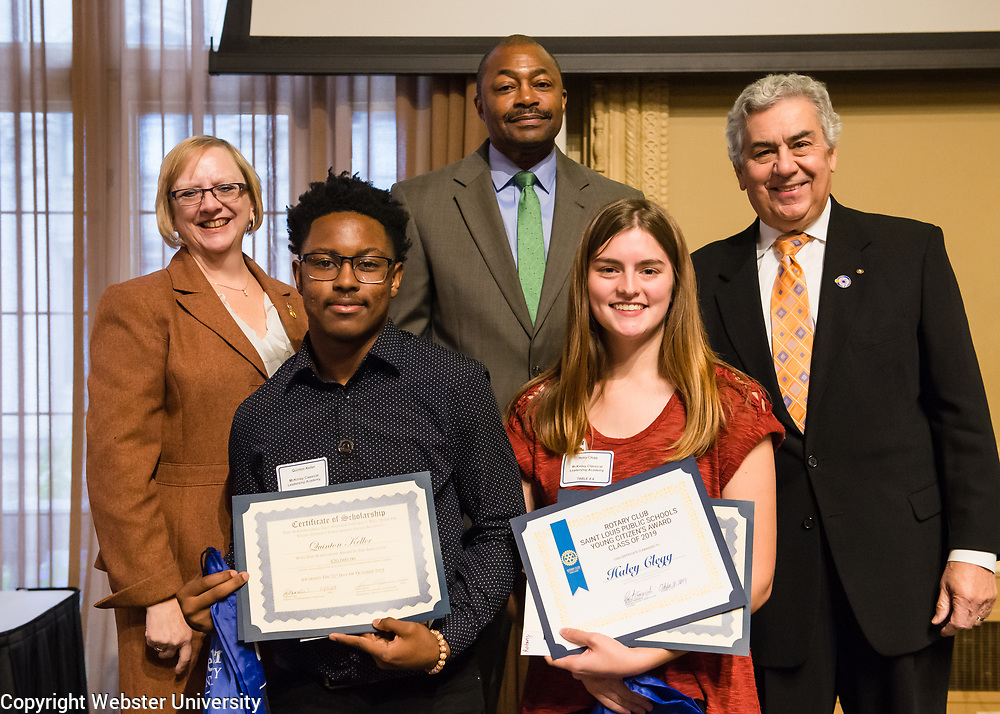 Each October, St. Louis Rotary Club has a luncheon to recognize and provide mentorship to one young man and one young woman from each area high school. Each student is given an award, gift bag and a college scholarship from Webster University.
In collaboration with Rotary District 6060, and Rotary International the Rotary Club of St. Louis also participates in the following youth support programs.
Rotary Youth Leadership Awards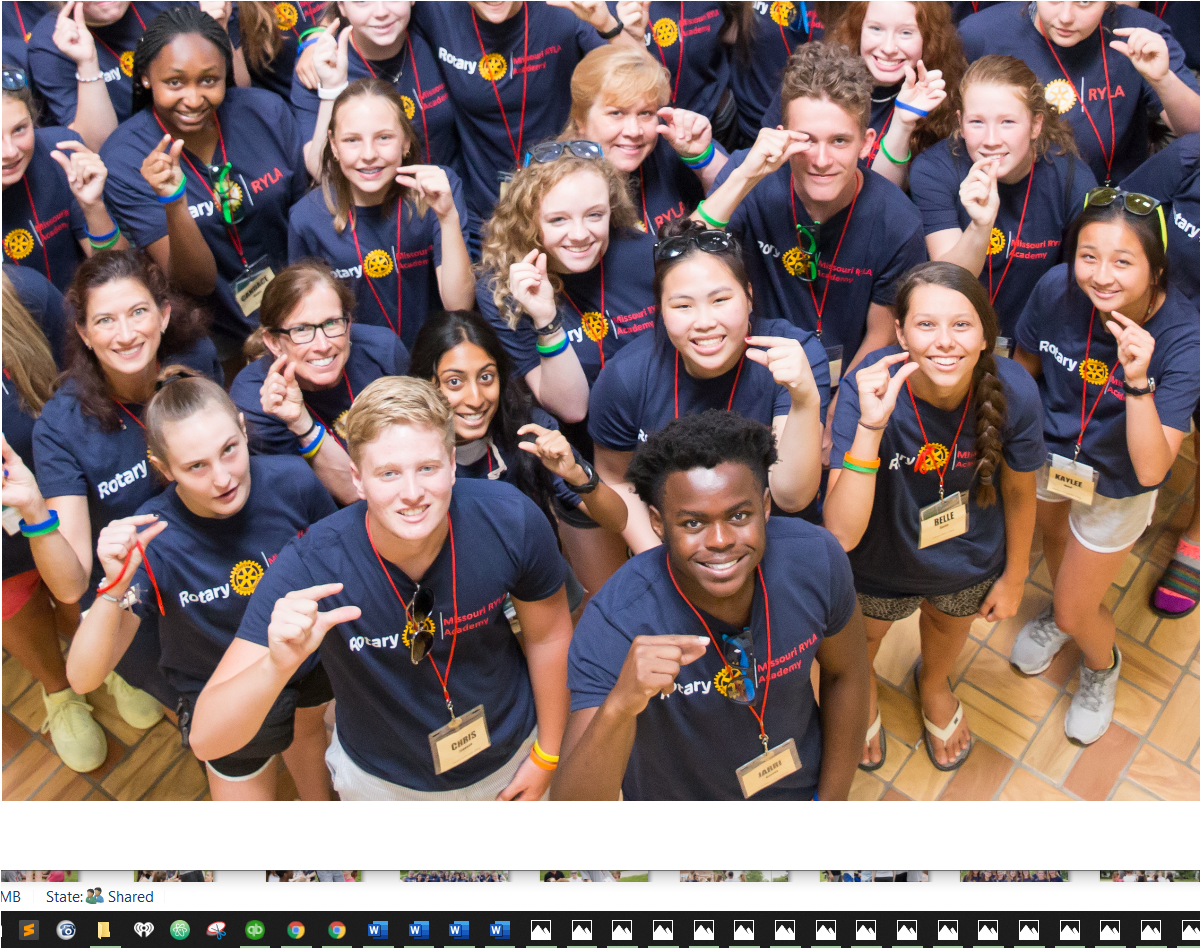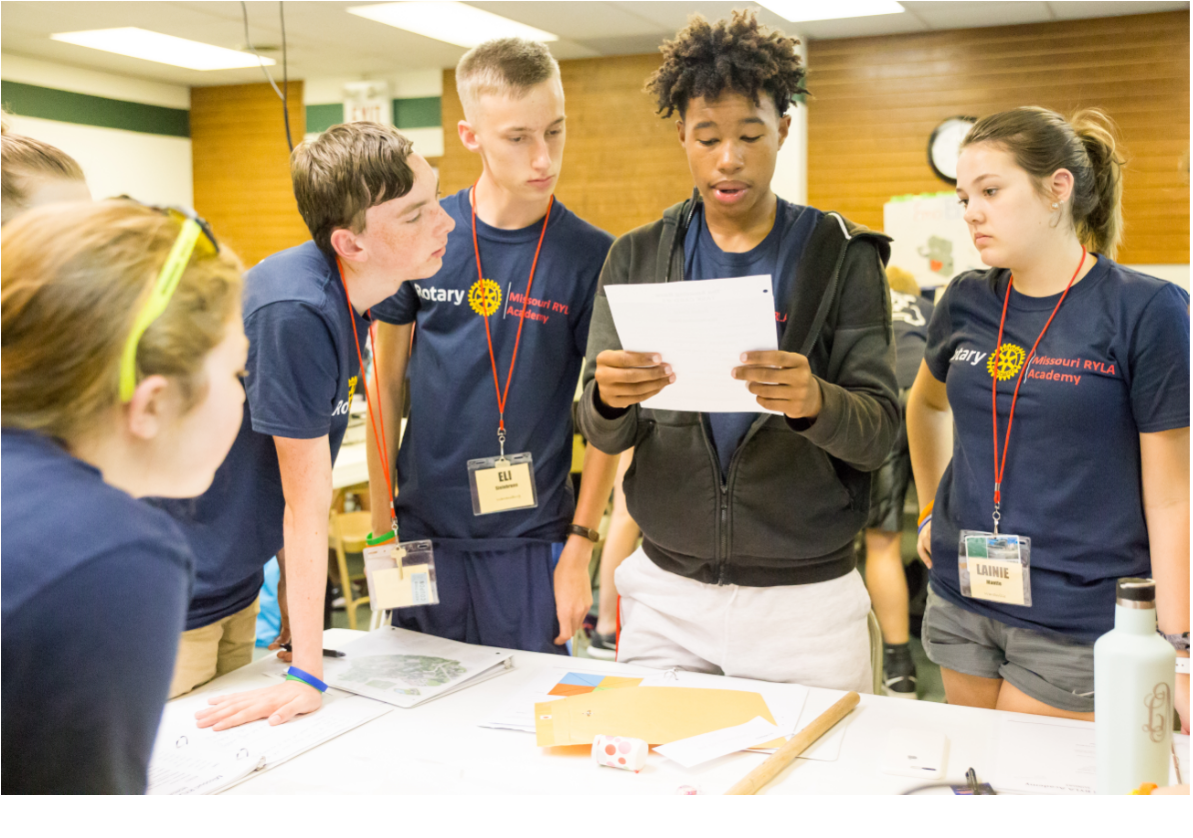 The Missouri RYLA Academy is a 4-day, 3-night training program for high school sophomores and juniors who exhibit a desire for community service.  Developed by some of Missouri's top professional educators, the curriculum is designed to identify and enhance the qualities of Servant Leadership for each participant, train them on how to successfully implement a service project, and inspire them to live a lifetime of "Service Above Self."  In addition, participants are exposed to all the programs and values Rotary has to offer.  Established in 1992, Missouri RYLA Academy has trained and inspired more than 2000 students state wide.  It is currently a model for RYLA Academies worldwide.  There are two sessions offered in 2021:  Session #1 Sunday, June 27 – Wednesday, June 30, 2021.  Session #2:  Sunday, July 11 – Wednesday, July 14, 2021
St. Louis Rotary Club awards a scholarship to MO RYLA annually.
Rotary Youth Exchange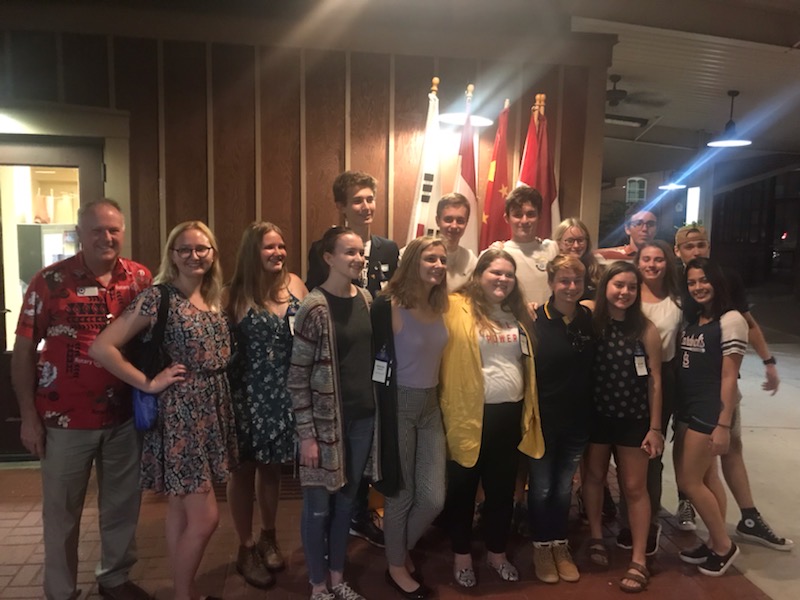 Rotary Youth Exchange builds peace one young person at a time.
Students learn a new language, discover another culture, and truly become global citizens. Exchanges for students ages 15-19 are sponsored by Rotary clubs in more than 100 countries. Youth Exchange is comprised of Inbound and Outbound exchanges.
Long-term exchanges last a full academic year, and students attend local schools and live with multiple host families.
Short-term exchanges last from several days to three months and are often structured as camps, tours, or homestays that take place when school is not in session.
Candidates are ages 15-19 and are leaders in their schools and communities. Contact your local Rotary club to see what exchange opportunities are available and what the application process involves. 
Ambassadorial Scholarship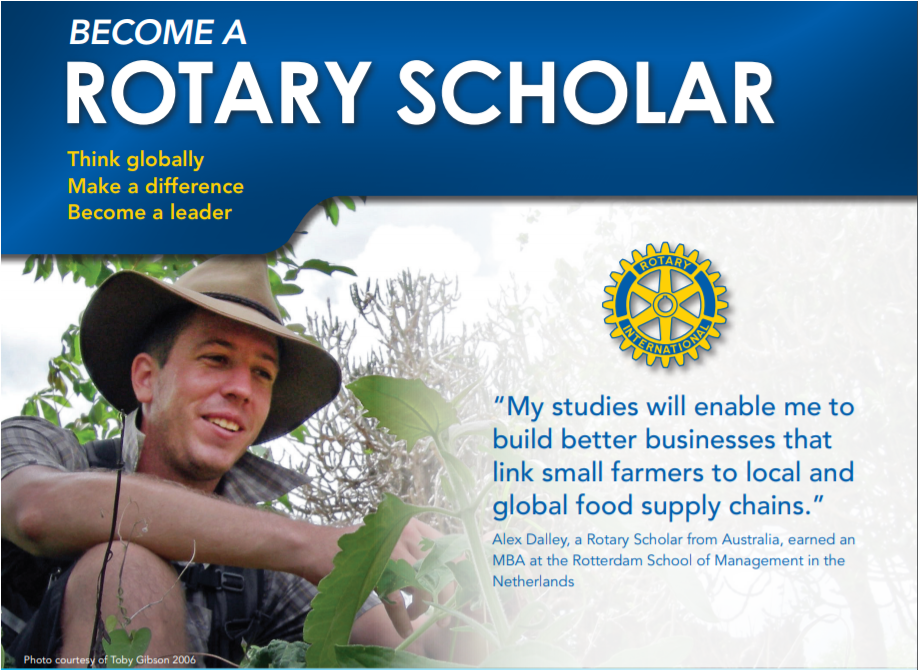 Ambassadorial Scholar: $25,000 offered by Rotary District 6060       
District-supported scholarship is available for study in any academic field, but preference is given to those whose field of study is related to one of the areas of humanitarian need listed below. Applicants may be a graduate student or may have completed one or more degrees and/or be engaged in the early stages of a career. There is no upper age limit, but applicants must have completed their bachelor's degree prior to submitting an application. The program provides for a grant in the amount of up to $25,000 to pay for tuition, fees, room and board, educational supplies, and round-trip transportation to/from the study site. Scholars must account for all expenditures and must provide funding to cover all costs that exceed the amount provided by Rotary. All unspent funds must be returned to Rotary.
IMPORTANT DEADLINES
January 31, annually – deadline for applicants to submit a completed application form to a local Rotary club for endorsement
February 28, annually – deadline for club presidents to mail endorsed applications to the District Scholarship Chair Carol Kuebrich
April annually – interviews of endorsed applicants by the District 6060 Scholarship Committee in St Louis.
Link to application:  https://rotary6060.org/wp-content/uploads/2019/08/6060.District.Scholarship.Application.pdf
Link to Scholarship Flier:  https://rotary6060.org/wp-content/uploads/2019/08/2015.rotary_scholar_flier_en.pdf