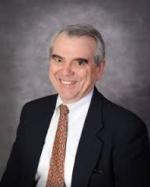 Club 11 • Rotary Scribe Report • March 12, 2020 • Submitted- Bob Zangas
President Bob called the meeting to order followed by the Pledge of Allegiance and the Rotary Four Way Test. Don Fuller did the invocation followed by song leader extraordinaire Beth Russell. Beth gave us a great rendition of an engineer beer drinking song.
Upcoming programs:
The President of the New XFL Football Team.
Monsignor Bommarito from St Ambrose to talk about the new addition to the Hill neighborhood.
Architect Day at Rotary honoring the Architects of St. Louis.
Announcements:
All grant requests were due today March 12, 2020. They will be reviewed by the Community Service Committee.
Lift For Life Gym will not need our services till May.
Remember May 20th is the Rotary Golf Tournament start lining up your foursomes and try and get some new people to attend.
March 18th is the Rotary Breakfast for potential new Rotary members.
Sgt. At Arms Dan Conway introduced five tables of engineers along with guests and one visiting Rotarian guest who is from the Fresno Calf. Club. If you guess who you can let President Bob know when you can scribe.
Program also introduced by Dan Conway Meg McKee Brown HR Director of Cambridge Engineering and engineer Dave Binz from Cambridge Engineering. It was very interesting how Cambridge Engineering starts their day. They start with a stretch followed by a meet and greet followed by recognizing birthdays and anniversaries. This sequence is concluded by a gratitude period where everyone talks about what makes them grateful. Meg lead us through a grateful session and Rotarian Phil Roush is grateful for being a great grandfather. This was followed by a video session where employees are involved in videos making their jobs better. The bottom line is what are you doing every day to improve.
50/50 result Song leader Beth Russell pulled the three of clubs. We are down to 24 cards. Money in the 50/50 is $1700