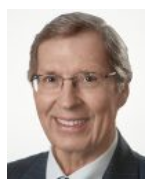 Rick Tinucci was called to the podium to reveal new Paul Harris Fellows.  New inductees include Dan Conway, John Grizzell and Phil Hesley.  Recognition and medals were given to out members who have been multiple times donors to the Rotary Foundation.  They are Phil Polster, a plus three donor, Chris Conner +4, Bob Kocher +6. 
Additional announcements include the golf league event on 9/17 and the start of the bowling league next Monday, 9/9 at Olivette Lanes.  Dan Peterson's birthday is August 6 and Grant Ankrom has his 8th anniversary as a member of Club 11.
President Bob also made an unreasonable request for Scribes. (Importantly, more scribes will mean fewer notes from today's scribe.)
Sargent-at-Arms Dan Conway opened his role by informing us that 22 of the 23 Blues Players had resigned with the club. Also, the gondolas on the Union Station ferris wheel were being installed.  Four guests were announced but your scribe couldn't understand all the names but was able to recognize George Hessler as a guest of Pete Milne and Andrew Darling as Rose Cooper's guest.  Rose also had a second guest, Matthew Maddox, and Mary Jane Thompson also brought a guest.  And our favorite visiting Rotarian, J. Gary Neal, was present.
At 12:25 President Bob introduced Bob Kocher to announce our speaker.  Bob's introduction included an abbreviated listing of Admiral Thomas Moore's many accomplishments since graduating from the U.S. Naval Academy in 1981.  Bob also mentioned his joining the class of 1966 in 1962 as a Smart Jock but his leaving the academy in 1964 as a Jock.  Bob's humor turned serious with the presentation of a video entitled "Ragged Old Flag" and voiced by Johnny Cash showing the flag from Crossing the Delaware through our many wars and other crises until today.
Vice Admiral Thomas J. Moore is the Commander of the Naval Sea Systems Command and is visiting St. Louis to celebrate Naval Week which also merited a visit by the Blue Angels. Admiral Moore started by mentioning our military like attention to time detail and noted that the 25 minutes allotted to him before the 1:00 p.m. cut off time. He displayed his humor by mentioning an event between Winston Churchill and a guest speaker. The guest speaker the difficulty of conveying his all his expertise in 25 minutes which prompted Churchill to tell the guest to speak slowly.
Admiral Moore emphasized the importance of water to the world and the navy's role in protecting U.S. interests. Seventy percent of the earth's surface is water and 90 percent of global commerce is done by sea. Also, 95% of international telephone and Internet traffic is done through underwater cables. As many as 26 percent of U.S. jobs are tied to global trade, 26 percent exports and 20 percent of agriculture. Thus, the navy has a critical role in ensuring that U.S. interests are protected.
The navy has 290 ships in many configurations.  The desired level is 355 ships which is still below the 592 ships during the Reagan era build up.  Currently, 79 of the 290 ships have been deployed in foreign waters.  Missouri has made its contribution to the Navy with ships such as the World War II battleship USS MISSOURI and the current USS Missouri, the aircraft carrier USS Harry S. Truman and the USS Wayne E. Meyer.  Wayne Meyer was a Missouri native who designed much of the electronic systems used in the fleets.  Another connection between St. Louis and the Navy involves Enterprise Corporation founder Jack Taylor who named his company after the aircraft carrier Enterprise on which he served during his military tenure.  The Navy has a number of new vessels being built, most with exotic designs and state of the art technology.
China is considered the primary concern to the U.S. as China continues to expand its military size and capability, its technology and worldwide involvement including building ports in Africa and in creating islands with military bases in the South China Sea. These islands provide challenges to that area's shipping lanes. Russia is a secondary threat, but its economy is dysfunctional although it continues to be involved in the Middle East and its former territories.
Admiral Moore accepted and answered several questions from the audience and ended at 1:00 p.m. He also picked the 50/50 ticket which belonged to Ken Schuman who proudly acknowledged that whereas he did not win the jackpot he did get his ticket money back.
Meeting adjourned by President Bob at 1:07
Don Fuller, Scribe