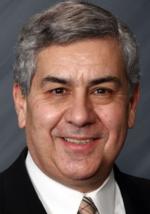 Thanksgiving is behind us. I hope all Rotarians enjoyed their family and friends and … the Turkey Burp! November was a busy month for Club 11 and December will probably be just as busy. It will have fewer Rotary events but more preparations for the Christmas holiday.
The PepperBox covers the schedule of up-coming December programs and events. I'll mention one that has plenty of Rotary goodwill for all. Our Holiday Party is December 13. Dinner, Dancing and Holiday Fun. Get your RSVPs in ASAP or you will be OOL (out of luck). Ho! Ho! Ho!
If year-end giving is part of your Holiday activities, don't forget Club 11's All-in-One Fund and the Rotary Foundation. Our programs rely heavily on the generosity of our members. Thank you for joining in on that part of Rotary.
Finally, I have a couple of reminders.
"Rotarians needing Rides" If you're a Rotarian who needs a ride to one of our luncheon meetings or social events, let me know. If you're a member who can provide a ride for your fellow Rotarian, let me know.
If you haven't seen one of our members recently, stop wondering about it and give them a call. Make sure they're getting the PepperBox or invite them to a luncheon or the Holiday Party.
See you Thursday!
President Bob