St Louis Rotary Club Calendar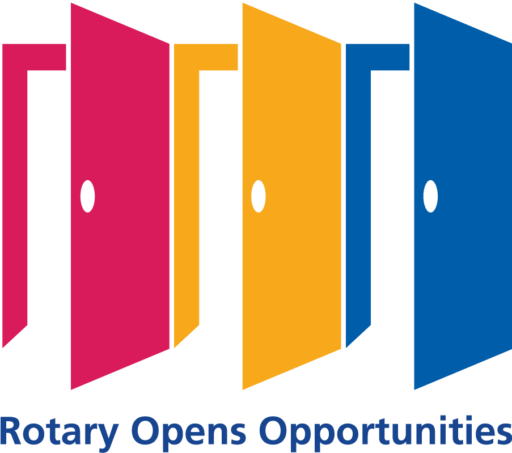 We Are People of Action: Rotary is where neighbors, friends, and problem-solvers share ideas, join leaders, and take action to create lasting change– across the globe, in our communities, and in ourselves.

Tom Chulick, President & CEO St Louis Regional Chamber ~ January 30, 2020
January 30 @ 12:00 pm

-

1:00 pm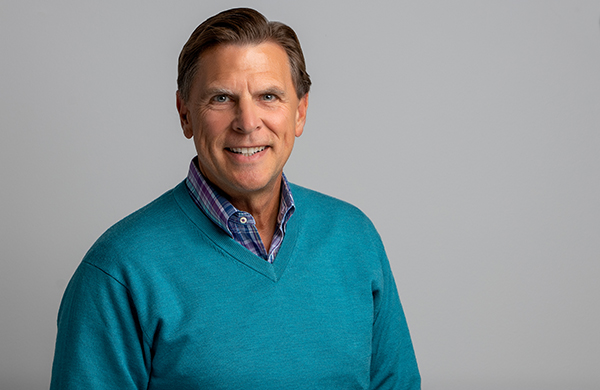 Tom Chulick – Biography
For more than 25 years, Tom Chulick championed regional economic growth and workforce development as both a banking executive and a committed business community and civic leader. In February 2018, he was asked to step out of retirement from UMB Bank and serve as President and CEO of the St. Louis Regional Chamber.
The Regional Chamber is a private sector organization that focuses on bringing more jobs to the 15-county bi-state region, helping to fill workforce gaps, advocating for a strong business environment in Missouri and Illinois and collaborating with community partners to attract more talented people to our region. The Chamber represents one-third of the region's workforce and advocates for business interests in local, state and federal governments.
Under Tom's leadership, the Regional Chamber has focused on strengthened its programs and partnerships around 1) regional economic development and job growth and 2) workforce development. In January 2019, Tom and other top business leaders launched the St. Louis Regional Economic Development Alliance (AllianceSTL), a subsidiary of the Chamber whose sole focus is to provide best-in-class business recruitment and expansion services to bring more jobs and capital investment to St. Louis, and better compete with regions like Nashville, Minneapolis and Indianapolis.
Due to the region's low unemployment rate and population growth, both elements are considered key priorities for the region's top business leaders. This year, the Chamber completed an employer business survey called Bridging the Talent Gap which identified specific skills and talent gaps to create a blueprint for success for the Chamber and other workforce leaders. The report indicated that health care, IT, financials services and STEM workforce gaps are among the region's largest workforce gaps – over 20,000 positions go unfilled each day in St. Louis.
Tom is also the former Chairman, CEO and President of UMB Bank in St. Louis. During his tenure at UMB, the St. Louis Region market achieved unprecedented sales growth with a six-year compounded annual growth rate over 24%. Tom led a successful turnaround in three markets and as a result, his model became the UMB Bank standard. During his tenure, Forbes Magazine recognized UMB Bank as one of the best run banks in America for five consecutive years.
Tom currently serves on the Board of Trustees for Webster University and the Board of Directors for the St. Louis Sports Commission. He has formerly served on the Board of Directors of the Regional Business Council, St. Louis Zoo, the St. Louis Area Council of the Boy Scouts of America, and Saint Louis University John Cook School of Business. Tom lives in Kirkwood with his wife Kim.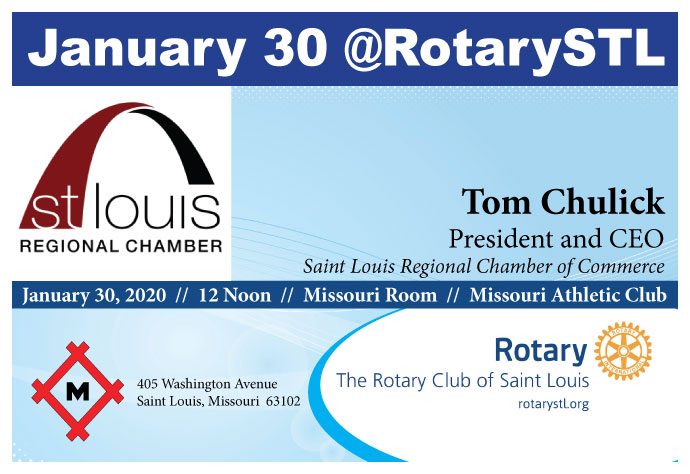 Our speaker on January 30, 2020 is Tom Chulick, President and CEO of Saint Louis Regional Chamber
of Commerce.