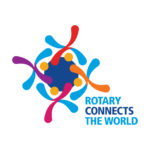 Club 11 Calendar
Together, we see a world where people unite and take action to create lasting change – across the globe, in our communities, and in ourselves.

"The Lost Saint Louis Riverfront" 1930-1943 ~ Judge Thomas C. Grady, Author
November 21, 2019 @ 12:00 pm

-

1:00 pm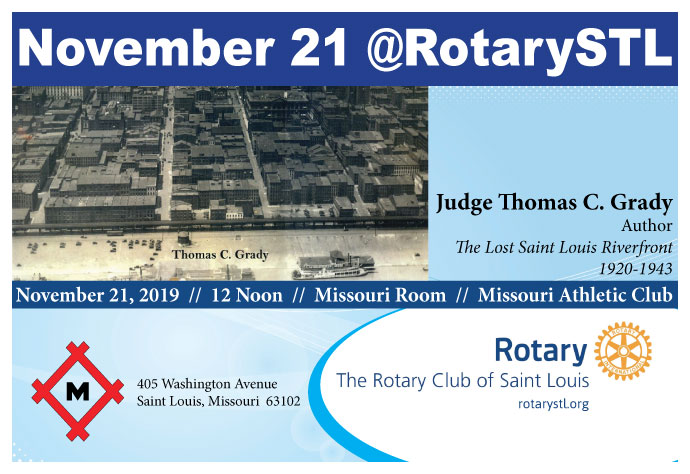 Judge Thomas C. Grady, Author
"The Lost Saint Louis Riverfront"
The Lost St. Louis Riverfront 1930-1943 is the first study to document fully the history of the area that is now the Gateway Arch National Park on the St. Louis Riverfront through historic photographs from the Park Archives. Additional information on the businesses and individuals who occupied these buildings brings to life the momentous impact this project had on the city and its riverfront.
The Honorable Thomas C. Grady was a circuit court judge from the 22nd Circuit Court in Missouri serving St. Louis. He was appointed to this position in 1994 and retained through 2008. Grady retired from the court on January 1, 2015 after serving as the as the presiding judge of the court from 2007 to 2008. He is active in many legal organizations and is on the board of historic preservation organizations including the St. Louis Mercantile Library at UMSL and its Herman T. Pott Inland Waterways Collection, Landmarks Association, the Society of Architectural Historians, and the Chatillon-DeMenil Mansion.