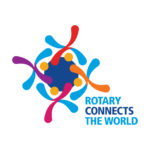 Club 11 Calendar
Together, we see a world where people unite and take action to create lasting change – across the globe, in our communities, and in ourselves.

Old Newsboys Day ~ Thursday, November 21 6:00 am – 8:30 am-ish
November 21, 2019 @ 6:30 am

-

9:00 am
We n
eed YOUR help…
On Thursday, November 21, Club 11 will once again be participating in Old Newsboys Day. We are looking for volunteer "newsboys" and "newsgirls" to help sell special edition newspapers downtown. This is part of an annual campaign that takes place throughout the St. Louis metropolitan area. All funds raised by this event go towards supporting local children's charities.
This is a great event for you to get involved. No experience is necessary–everyone is welcome to participate. We will be meeting in the Art Lounge (bottom of the steps) in the MAC at 6:00am for street assignments. Pastries and coffee will be served. We sell papers until 8:30am-ish.
So, RSVP for your paper route now! To reserve your spot, or for additional information, contact Sean Smith at (314) 494-8628 or ssmith@muny.org