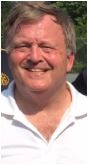 ALLEYGATIONS- 2-3-20 Dan Conway
This past Monday's bowling started slow and then finished with very lopsided results.  On Lanes 19 and 20 Team Cooper and Team Soifer were going at it.  Team Cooper was too much with three bowlers bowling nice handicapped series Blake Critzas 698, Rose Cooper 684, and David Wicks 608.   Team Soifer had nice performances from Adam McNutt 653 and John Soifer 651 but lost all three games.  Team Cooper finished with 18 points to Team Soifer 4 points.
Over on Lanes 21 and 22 Team Conway sitting in first place would never take less than 10 points was thrilled to come out with 4 points!  Team Decker without their Captain steam rolled Team Conway and we thought we were going to get completely blanked but 4 points were salvaged on the last frame by taking game three by 11 pins.  All Conway bowlers lost their head to head matches.  Matt Wilson was on fire bowling a 702 handicapped series followed by Ken Schuman with a 631, and Terry Werner's 627.  Dan Conway's 677 was negated by Matt Wilson's great night. 
Team Lorenz and Team Cowell did battle on lanes 23 and 24.  Again a very lopsided affair.  Team Cowell should have been drug tested after all four bowlers bowl 600 handicapped series Don Lorenz 688, Steve LaFara 646, Bob Barnes 627, and Matt Weiss 625.  Very hard to stop that train!  Team Lorenz should have also been drug tested since they are not taking the right drugs with only Tim Lorenz posting a 614 handicapped series. 
Terry Werner wins the 50/50 and whispers under his breath that he would buy drinks for everyone and then when we take him to task at the end of the night he says he told us during game two and we missed our window of opportunity.        
Fun was had by everyone!