Rotary Club 11 ~ St. Louis, MO https://rotarystlouis.org |https://www.Facebook.com/RotarySTL
The Keys to the Kingdom: An Illustrated Timeline of the Kansas City Chiefs |
David Smale, Author ~ October 29, 2020
| | | |
| --- | --- | --- |
| | | "In the summer of 1963, Kansas City became the new home of the Dallas Texans, proudly inaugurating the Kansas City Chiefs rise to become the most successful football franchise in the ten-year history of the American Football League. |
Register BEFORE NOON on Wednesday 10-28-20 with the In Person link if attending in person.
Register in advance for this 12:00 PM

ZOOM

meeting
Central Time (US and Canada)
After registering, you will receive a confirmation email containing information about joining the ZOOM meeting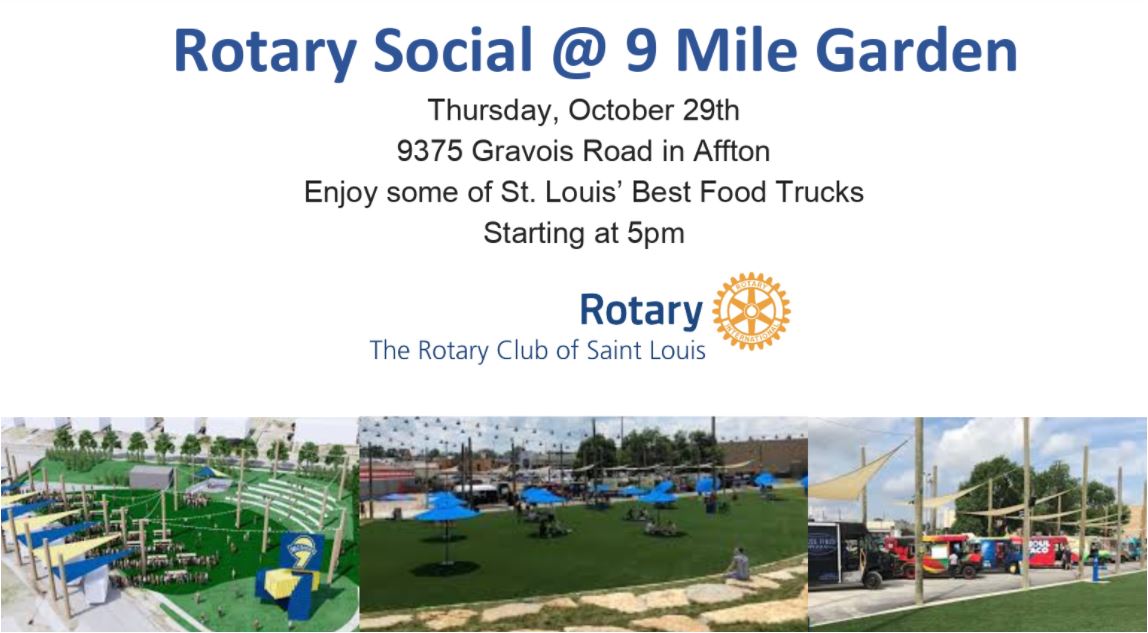 Bowling Alleygations 10-19-20 | Captain Matthew Maddox ~ Team 6
The harvest moon filled the sky over Olivette Lanes for the 6th week with 16 bowlers. Don Lorenz reaped the biggest harvest of the night with scores of 202, 200, 214 for a 616 series. Scariest moment of the night...Dan Naes finger insert came out as his ball was rolling down the alley.
Rose Cooper brewed up a first game high of 185.
Q: Does Rotary Have Virtual Zoom Backgrounds?
Veterans Day Commemoration ~ November 5, 2020
Jointly Hosted with the Missouri Athletic Club
Lunch Menu ~ October 29, 2020
October 29, 2020
Kale & red beet Salad w/ Saved Carrots, Blueberries, Focaccia Croutons w/ Cranberry vinaigrette
~
Oven Roast Chicken Breast w/ herb Pan Jus | Buttermilk Whipped Potatoes | Roasted Butternut Squash
Guests with dietary restrictions, alternative meals are available, but they must be ordered by no later than 11:30 am on Wednesday,October 28, 2020.
If you don't reserve in advance please do not take a special meal ticket.
Alternative meals may be ordered by emailing the Club Administrator @ joanh@rotarystl.org or online with this link: Order Special Meal
Program Committee Meeting November 2, 2020
4th Floor - MAC Downtown Veterans Room at Noon - (unless we are told differently)


Presidential Telegram - Kent Steinbrueck ~ October 29, 2020
READ THE PEPPERBOX – BE PROUD TO BE A ROTARIAN
Pass on information about our club and about Rotary to your friends
Have you opened your Rotary Magazine yet this month?
MAKES ME PROUD TO BE A ROTARIAN IN THE ROTARY CLUB OF ST. LOUIS
Patrick Murphy Zoom Recording and Photo Album from October 22, 2020