Rotary Club 11 ~ St. Louis, MO https://rotarystlouis.org |https://www.Facebook.com/RotarySTL

District Governor Tom Drennan ~
This Thursday, August 27, 2020 MAC & ZOOM
Tom was a charter member of the Overland Business Association, served for 14 years on the Ritenour School Board of Education. He also has served as president of the Ritenour Co-Care Food Pantry located in Overland Missouri.


Tom and his wife Joy are avid cyclists and Tom is a director of the Rotary International Fellowship of Cycling, US/Canada group. Tom has also ridden in the Ride to End Polio, a 112 mile one-day ride in Tucson, AZ for 9 years and looks forward to returning this November. Tom has supported the National Multiple Sclerosis Society by participating in the Bike MS event for over 20 years both in Missouri and South Florida.


Presidential Telegram - Kent Steinbrueck ~ August 27, 2020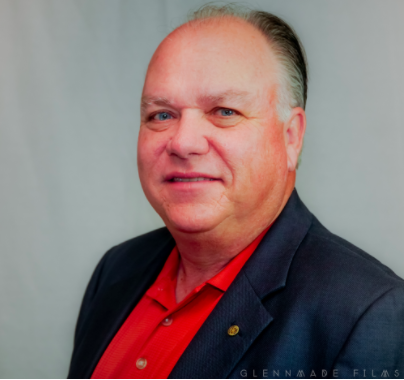 DID YOU KNOW YOU CAN WATCH THE PAST THURSDAYS PROGRAM THAT WAS SHOWN PREVIOUSLY ON ZOOM BY CLICKING ON THE LINK PROVIDED IN THE PEPPERBOX. LOOK FOR IT AND TRY IT.
"Change before you have to."
Jack Welch, Former CEO of General Electric
Each week I will highlight something about Rotary that all Rotarians should know or be aware of.
THE SPONSOR OF A NEW MEMBER
The bylaws of Rotary clearly outline the procedure for a prospective member to be proposed for Rotary club membership. The "proposer" is the key person in the growth and advancement of Rotary. Without a sponsor, an individual will never have the opportunity to become a Rotarian.

Registration for
In Person

Meeting August 27

Please be sure to register with the In Person link if attending in person.
Register in advance for this

ZOOM

meeting:
You are invited to a Zoom meeting.
When: August 27, 2020 12:00 PM Central Time (US and Canada)
After registering, you will receive a confirmation email containing information about joining the meeting
Lunch Menu ~ August 27, 2020
August 27, 2020
Spinach Salad w/ Strawberries & Candied Walnuts
~
Sliced Pork loin w/ Mushroom Cream
Sweet Potatoes ~ Roasted Squash medley
Special Menu Requests For Members and Guests with dietary restrictions, alternative meals are available, but they
must be ordered by no later than 11:30 am on Wednesday, August 26,

2020

If you don't reserve in advance please do not take a special meal ticket.
Alternative meals may be ordered by emailing the Club Administrator @ joanh@rotarystl.org or online with the link: Order Special Lunch Here
Club 11 Charity Golf Tournament September 2, 2020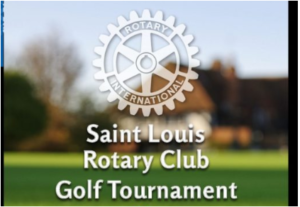 All Club 11 Rotarians, your help is needed. The Rotary Club of St Louis will host our Charity Golf Tournament on September 2, 2020 at the Probstein Golf Course in Forest Park. This is our main fundraiser that has raised over $400,000 over the last 10+ years for local charities and nonprofit groups. Most of the funds used for our Community Service Grants come from this event.


So, how can you help. First, if you are a golfer, or know someone who is, please sign up to play. We will play a 4-man scramble, with the first and second place teams in two flights winning prizes. Since we are still affected by the Covid 19 pandemic, registration and dining will be outside under the pavilion. There will be no access to the Club House except for the Pro Shop. Masks will be required during registration.


We can also use your help as a volunteer the day of the event.


Next Thursday, September 3, 2020: The Bob Garagiola Roast ~ A Presidential Celebration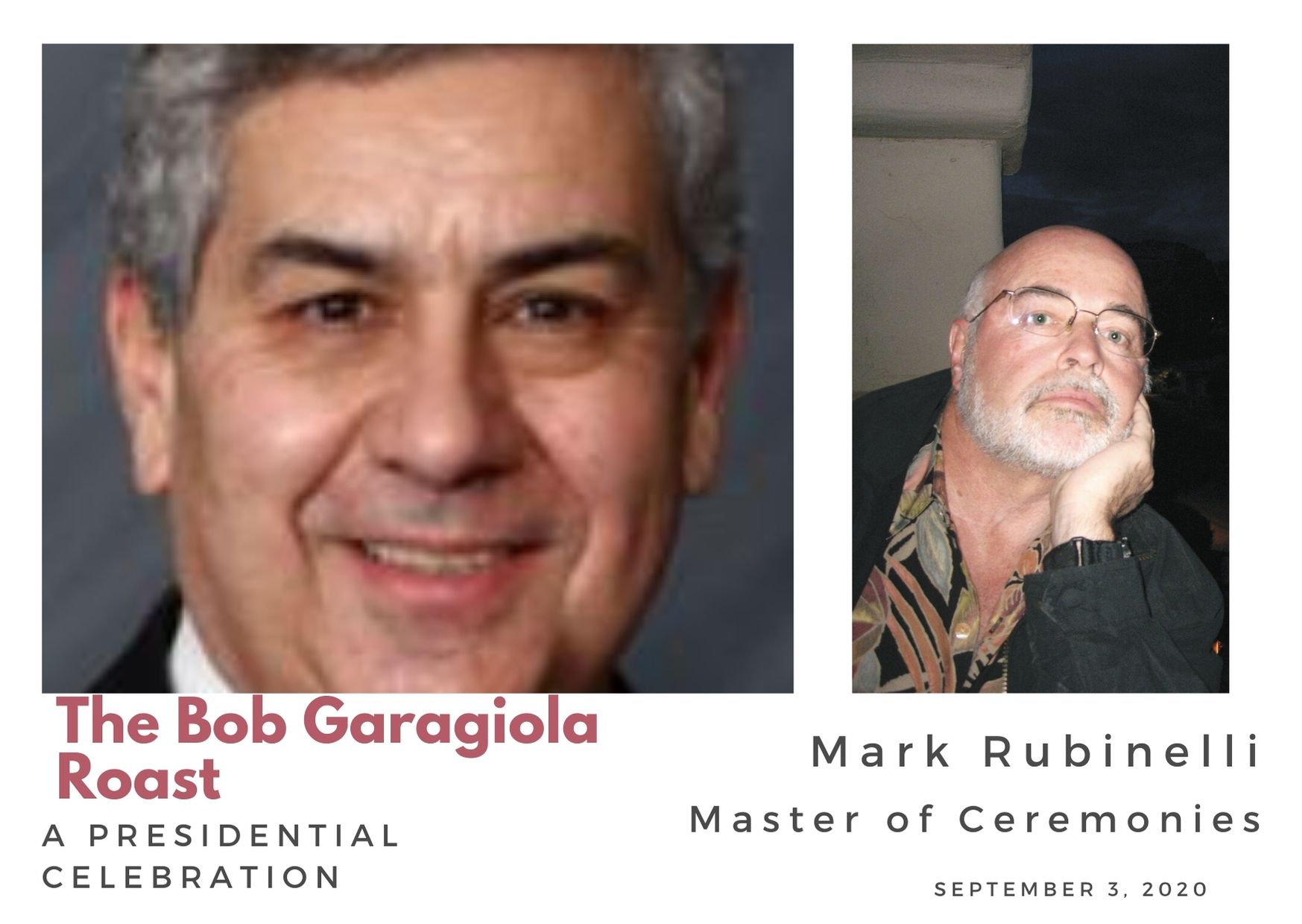 You don't want to miss this Club 11 Tradition!!!!! In Person and on Zoom!
Save the Date - Rotary Bowling Draft | WEDNESDAY, September 9, 5 PM @ Olivette Lanes
We are SOCIAL DISTANCING
Wear your mask in!
Food, Drink and Bowling Fun
St Louis Rotary Bowling League Starts September 14, 2020 @ Olivette Lanes
Sign up for Full or Half Season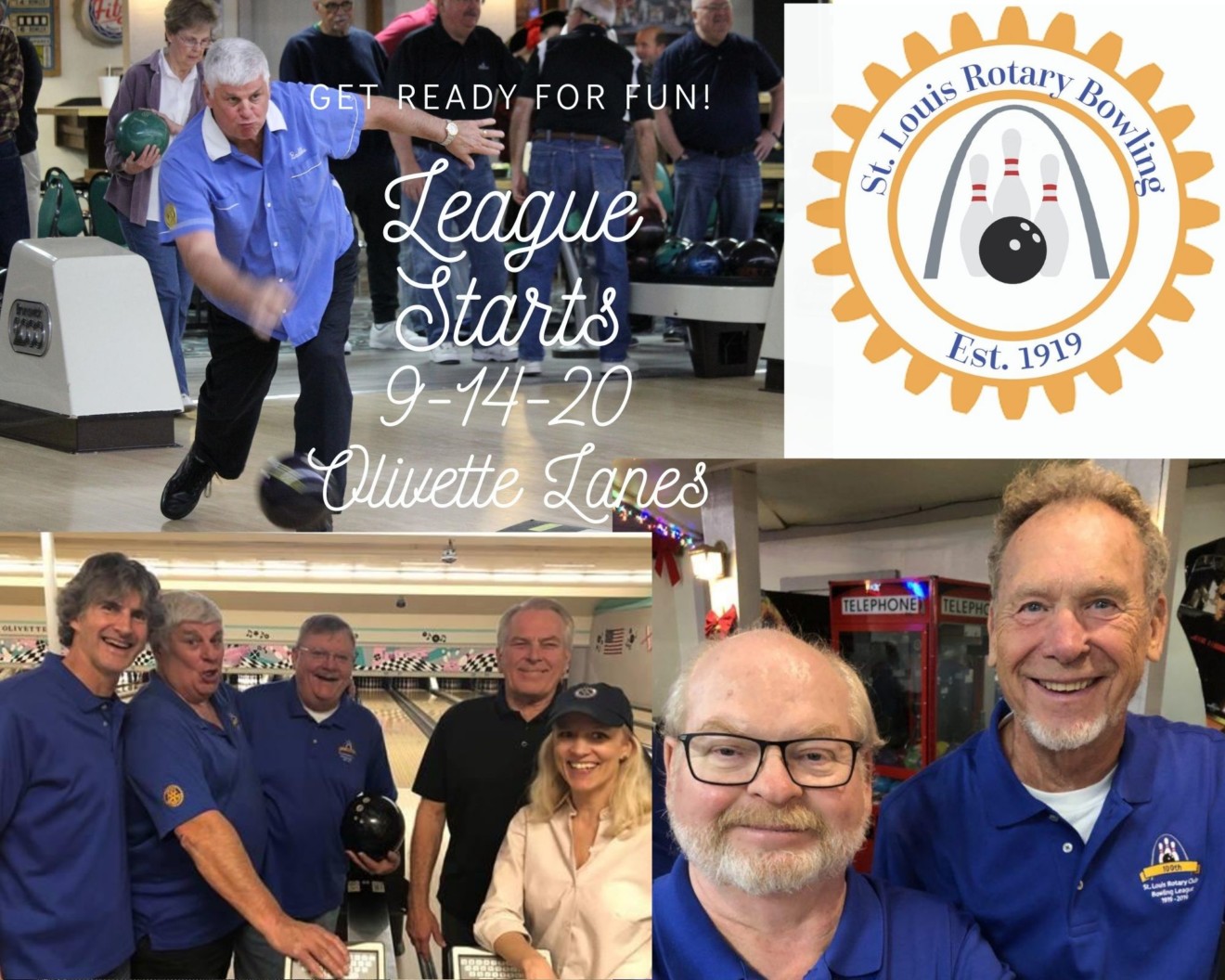 Save the Date: Rotary Club Social September 24, 2020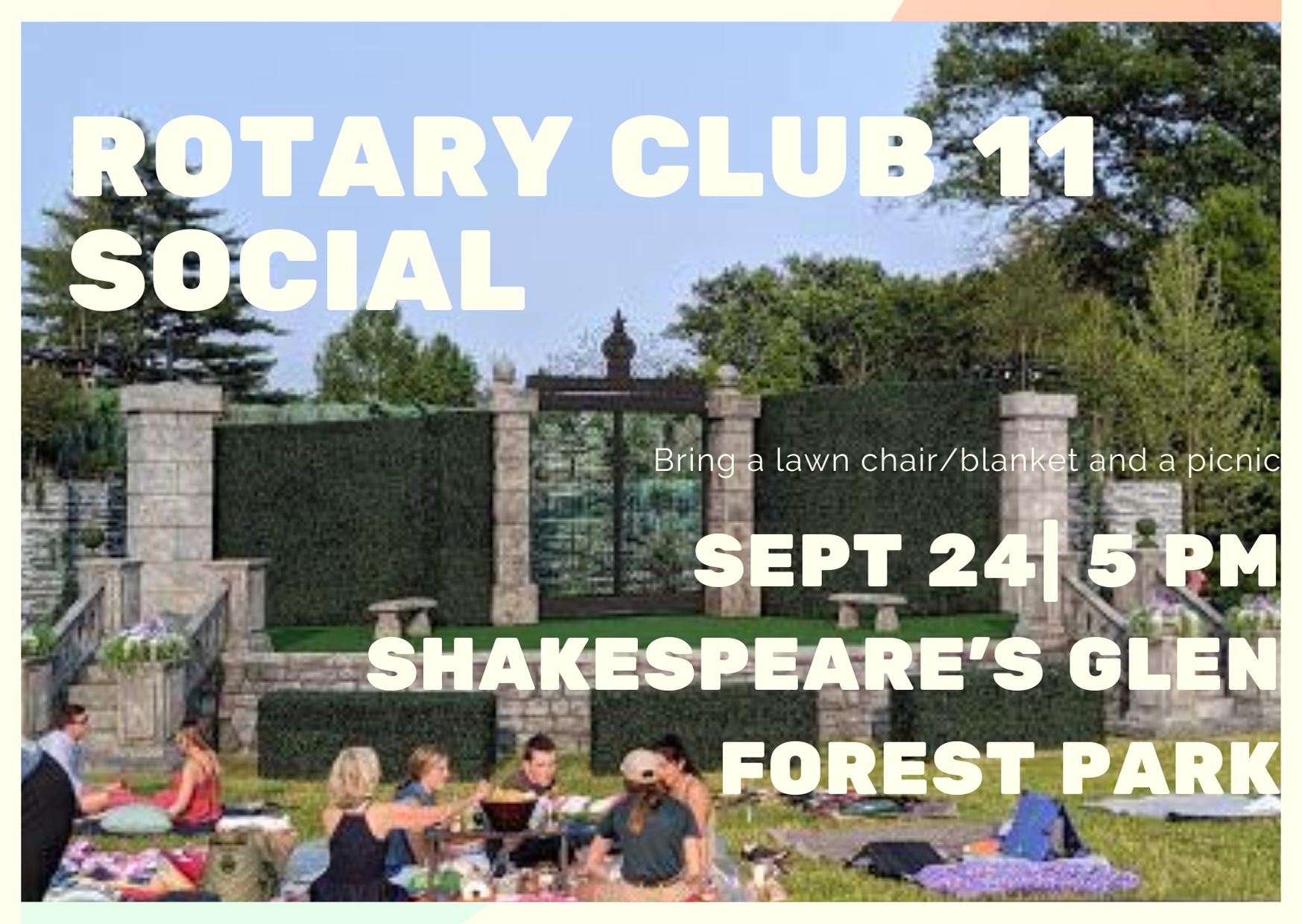 Date: September 24, 2020 @ 5 PM
Place: Shakespeare's Glen in Forest Park
Parking: Park for free in the Art Museum's surface lots or anywhere along the street
What to Bring: A lawn chair or Blanket and a Picnic!
RSVP: Request but not required.
Golf League Schedule ~ Updated 8/16/2020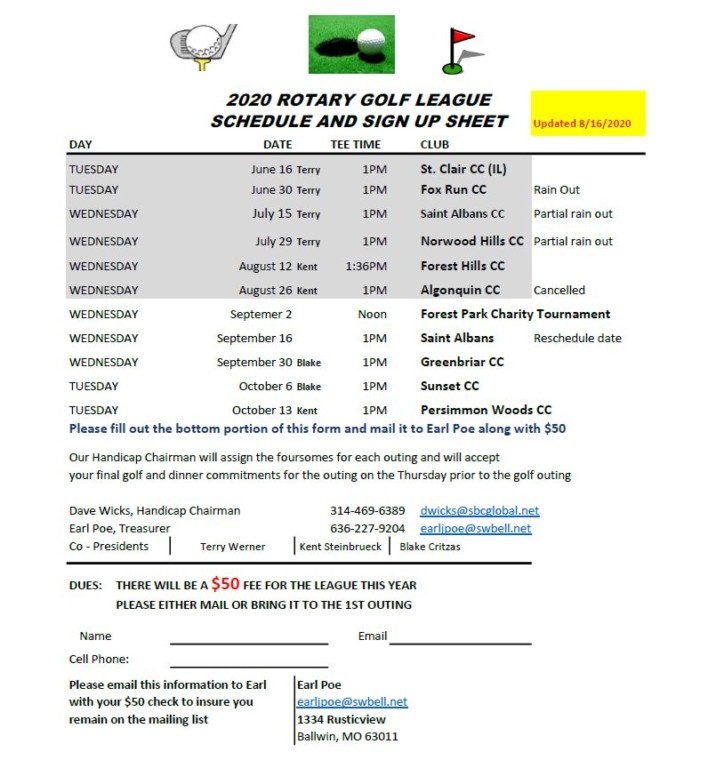 Next Golf League Outing St. Albans Country Club
If you missed our meeting on August 20, 2020: Monsignor Vince Bommarito | Piazza Imo , click the Zoom link for 8/20/20 to watch it: Password: 6?h4S!rF