Rotary Club 11 ~ St. Louis, MO https://rotarystlouis.org |https://www.Facebook.com/RotarySTL
David Pokorny, Senior Director of Marketing | Fox Sports Midwest
David Pokorny grew up in St. Louis. After graduation from Northwestern University his first job was Director of the Laclede's Landing Merchants' Association. He has worked in downtown St. Louis ever since including time as Director of Special Events for the City of St. Louis.


Since 1997, David has worked for FOX Sports Midwest. He is Senior Director of Marketing for FOX Sports Midwest which televises Cardinals, Blues, Pacers, Royals and Sporting Kansas City games. The network is also home to Saint Louis University and Missouri Valley Conference men's basketball and Indiana High School sports.


Presidential Telegram - Kent Steinbrueck ~ September 17, 2020
READ THE PEPPERBOX – GREAT INFORMATION
BE INFORMED ABOUT OUR CLUB
Have ideas to make the Pepperbox even more interesting,
please submit them to either Rose or Kent
A quote of inspiration for Labor Day. Although this is a week late it still is worth reading
"I'm a great believer in luck, and I find the harder I work, the more I have of it."
Thomas Jefferson
Each week I will highlight something about Rotary that all Rotarians should know or be aware of.
CLASSIFICATION
Virtually all membership in Rotary was based upon a "classification." Basically, a classification describes the distinct and recognized business or professional service which the Rotarian renders to society.



Registration for
In Person

Meeting September 17 | David Pokorny, Speaker

Please be sure to register with the In Person link if attending in person.
Register in advance for this

ZOOM

meeting,
Speaker David Pokorny:
You are invited to a Zoom meeting.
When: September 17, 2020 12:00 PM Central Time (US and Canada)
After registering, you will receive a confirmation email containing information about joining the meeting
Remembering John McKenzie, Past President of St. Louis Rotary 1994-1995
It is with great sadness that we share that our club member and Past President John McKenzie passed away on Wednesday, September 9, 2020. John attended Rotary last on September 3, 2020 and was recognized as Past President of St. Louis Rotary 1994 - 1995 during our Presidential Celebration.
John McKenzie was a member of St. Louis Rotary for 48 years; he joined our club on March 9, 1972. He was also a Paul Harris Fellow. John was a great friend and Rotarian.
To read his Obituary click the Legacy link provided here: Legacy.com.....
Services:
Visitation will be held at Bopp Funeral Home, 10610 Manchester Road, Kirkwood, on Tuesday, September 15th from 4-7 p.m.
Lunch Menu ~ September 17, 2020
September 17, 2020
Apple & Grape salad on Arugula w/ Honey Orange drizzle
~Beef Tips w/ peppers & Onions on Spanish Rice w/ broccolini
Guests with dietary restrictions, alternative meals are available, but they must be ordered by no later than 11:30 am on Wednesday, September 16, 2020If you don't reserve in advance please do not take a special meal ticket.
Alternative meals may be ordered by emailing the Club Administrator @ joanh@rotarystl.org or online with this link:Order Special Meal
St Louis Rotary Bowling League |Monday, September 14, 2020 @ Olivette Lanes
Warm-up at 5:45 pm | League play begins @ 6 pm
Sign up for Full or Half Season
To sign-up, please contact Ralph Decker at (314)406-0987 or Email: Ralph Decker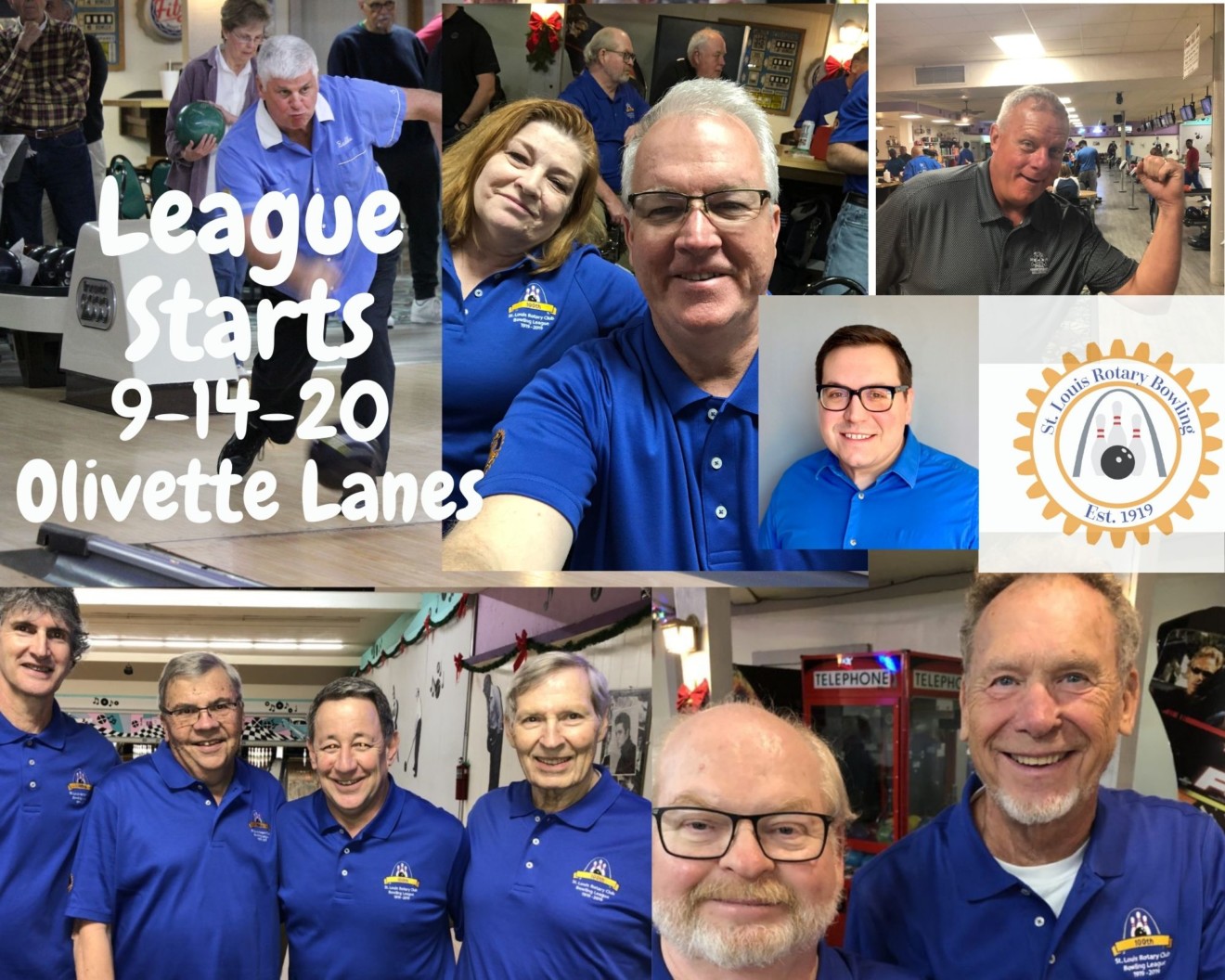 Next Golf League Outing St. Albans Country Club |
Wednesday, September 16, 2020 @ 1 pm
Brooks Goedeker Recording | 9-10-20
If you missed "Brooks Goedeker | Midtown Development", click the Zoom link under these pics to watch it:
Passcode: Z0K=3bpL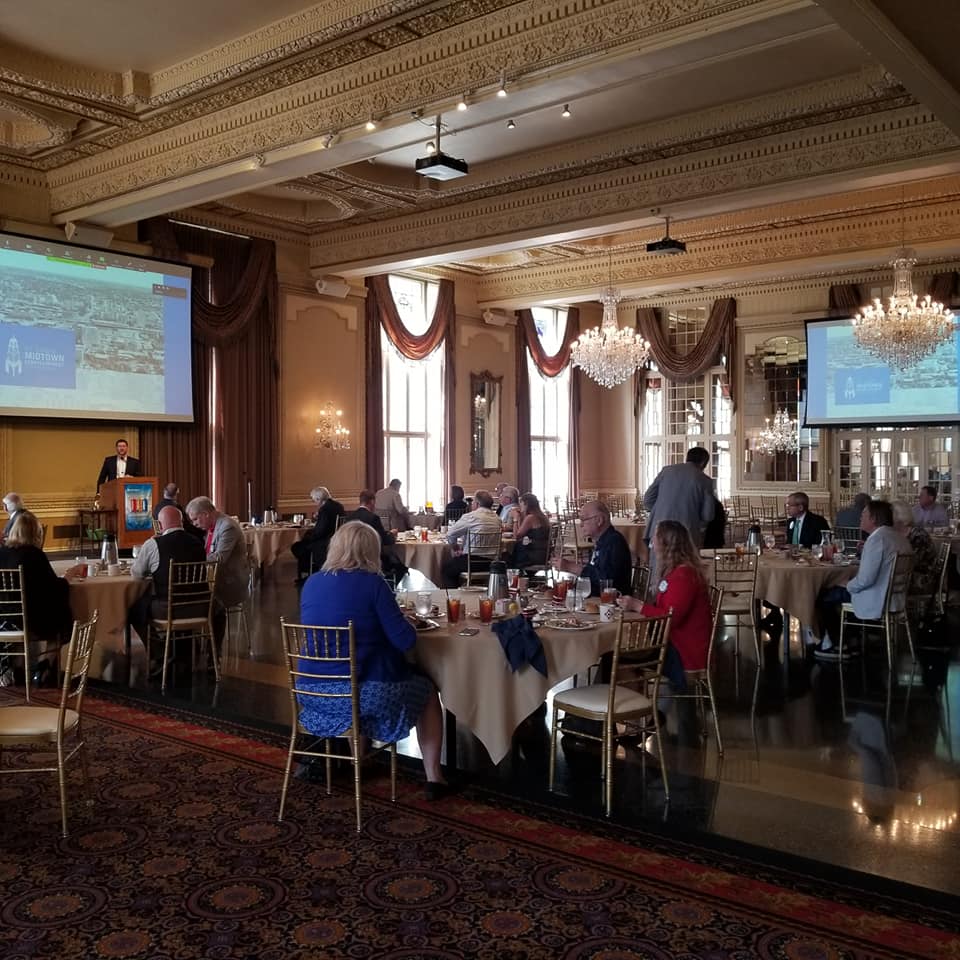 Rotary Club Social | September 24, 2020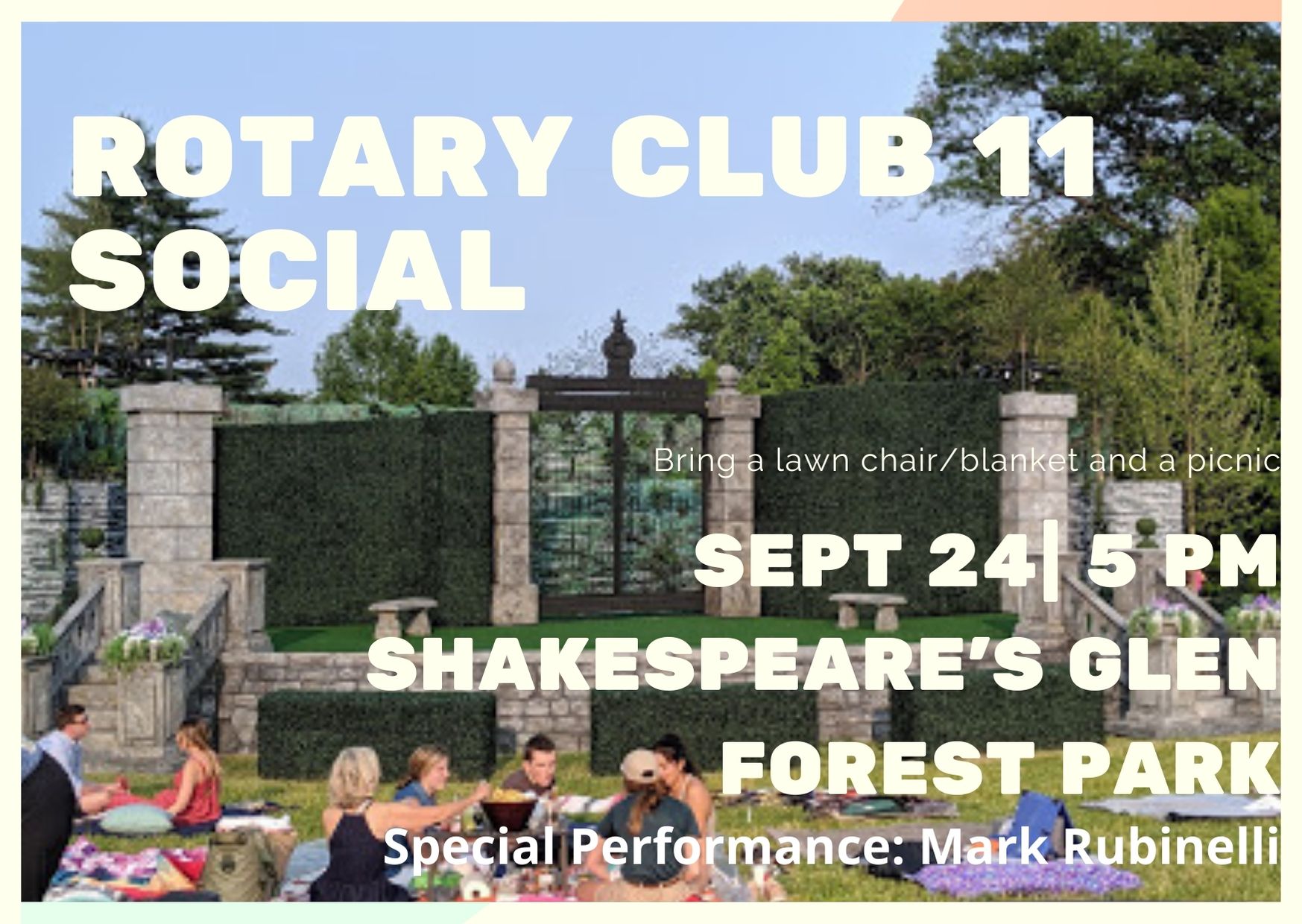 Date: September 24, 2020 @ 5 PM
Place: Shakespeare's Glen in Forest Park
Parking: Park for free in the Art Museum's surface lots or anywhere along the street
What to Bring: A lawn chair or Blanket and a Picnic!
RSVP: Michele Goad Request but not required.
Clicking on the link above takes you to the website calendar. You can find out more about each date by clicking on individual dates there.