Rotary Club 11 ~ St. Louis, MO https://rotarystlouis.org | Facebook.com/RotarySTL ~ 07/02

/20 .


President Elect's Telegram ~ July 02, 2020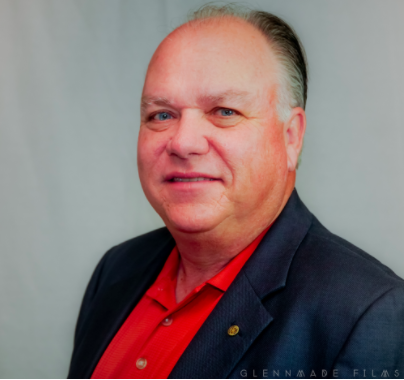 Each week I will highlight something about Rotary that all Rotarians should know or be aware of. The first Rotary Club was formed when attorney Paul P. Harris called together a meeting of three business acquaintances in downtown Chicago, at Harris's friend Gustave Loehr's office in the Unity Building on Dearborn Street on February 23, 1905. In addition to Harris and Loehr (a mining engineer and freemason, Silvester Schiele (a coal merchant), and Hiram E. Shorey (a tailor) were the other two who attended this first meeting. The members chose the name ROTARY because initially they rotated subsequent weekly club meetings to each other's offices, although within a year, the Chicago club became so large it became necessary to adopt the now-common practice of a regular meeting place.


The Four-Way Test of the things we think, say or do
Is it the truth?
Is it fair to all concerned?
Will it build goodwill and better friendships?
Will it be beneficial to all concerned?
We are at the end of the Rotary year 2019-20 and I want to congratulate Bob Garagiola and his Board on the wonderful job of leading our club during the past 12 months. We have had a lot of successes that I will leave to Bob to comment about when the time arrives. Let us keep in our hearts and minds all of those fellow Rotarians, family and friends that have passed or had serious health issues in the last 12 months. Finally let's pray that things continue to improve as we come out of the COVID-19.


We are on a short leave from Rotary as we celebrate this great country we live in, The United States of America, during the Independence Day week. Hopefully during the short term, we will be able to put our big differences aside and unite as a country as I believe it is still the best one in the world.
Our next meeting will be July 9th with the installation of the new Board. Please plan to attend on the 9th so you get an idea of our new leadership group. Hopefully, I will see you there live but if not plan to attend via zoom.


ZOOM BROADCAST WILL CONTINUE FOR AT LEAST UNTIL THE END OF JULY FOR THOSE THAT CANNOT MAKE IT IN PERSON.
Remember to complete the new pre-meeting online registration starting with this meeting that Joan will send out. This pertains to both those attending live and virtually. Although this is not mandatory (yet) please respond to the email to give us a good idea of attendance. It worked very well last week.
Hopefully, some of you have attended one or more of the virtual Rotary International Convention online meetings. I watched a couple of the sessions and found them to be very inspirational, even if you just have the sound on you will enjoy the spirit of Rotary. Recordings of the sessions will be available, and links will be provided.


PLEASE CONTINUE TO WORK AT BEING HEALTHY DURING THESE TRYING TIMES
As we are coming to the end of one Rotary year, we are about to start a new year. Mark Daniel Maloney, from Alabama, has served us well. Next year's International President will be Holger Knaack, a member of the Rotary Club of Herzogtum Lauenburg-Mölln, Germany, who will serve for the next 12 months.


A quote from incoming Rotary International President Holger Knaack
"Every challenge is an opportunity for renewal and growth. I revealed the theme of ROTARY OPENS OPPORTUNITIES at the International Assembly in San Diego just as the COVID-19 crisis was beginning, but these are words that I have believed for many years."


MAKES ME PROUD TO BE A ROTARIAN IN THE ROTARY CLUB OF ST. LOUIS
A quote of inspiration as we celebrate America on the 4th of July
"So let freedom ring from the prodigious hilltops of New Hampshire.
Let freedom ring from the mighty mountains of New York.
Let freedom ring from the heightening Alleghenies of Pennsylvania!
Let freedom ring from the snow-capped Rockies of Colorado!
Let freedom ring from the curvaceous peaks of California!
But not only that; let freedom ring from Stone Mountain of Georgia!
Let freedom ring from Lookout Mountain of Tennessee!
Let freedom ring from every hill and every molehill of Mississippi. From every mountainside, let freedom ring." – Martin Luther King Jr.
"Call a Rotarian" – President Bob kicked off this program on April 7th. Let's see if we can keep this going in support of Bob. I think this is a good gesture and will help keep us connected. And you will feel good just to make a "personal" connection. I know I have and if you do also, you'll be amazed at the results.


Finally, if you have questions, concerns, or ideas regarding Club 11 please contact either me or our office


President Elect Kent Steinbrueck
Golf League Tuesday, June 30 ~ Fox Run Country Club 1 PM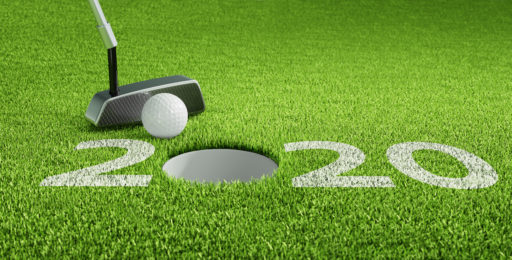 No Meeting July 2, 2020 -

Let Freedom Ring!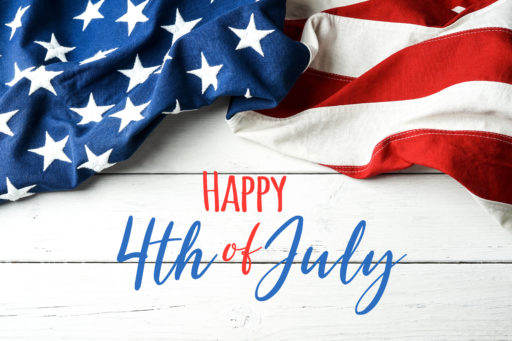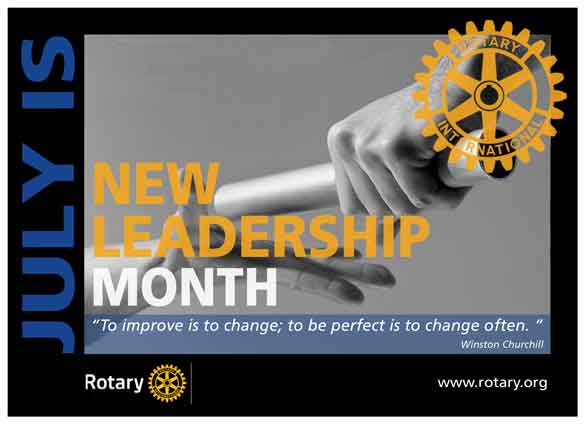 Next Meeting July 9, 2020

~
12 pm
@ MAC
Installation of President Kent Steinbrueck and 2020-2021 Board of Directors of Rotary Club of St. Louis
And Club Meeting at the MAC Downtown @ Zoom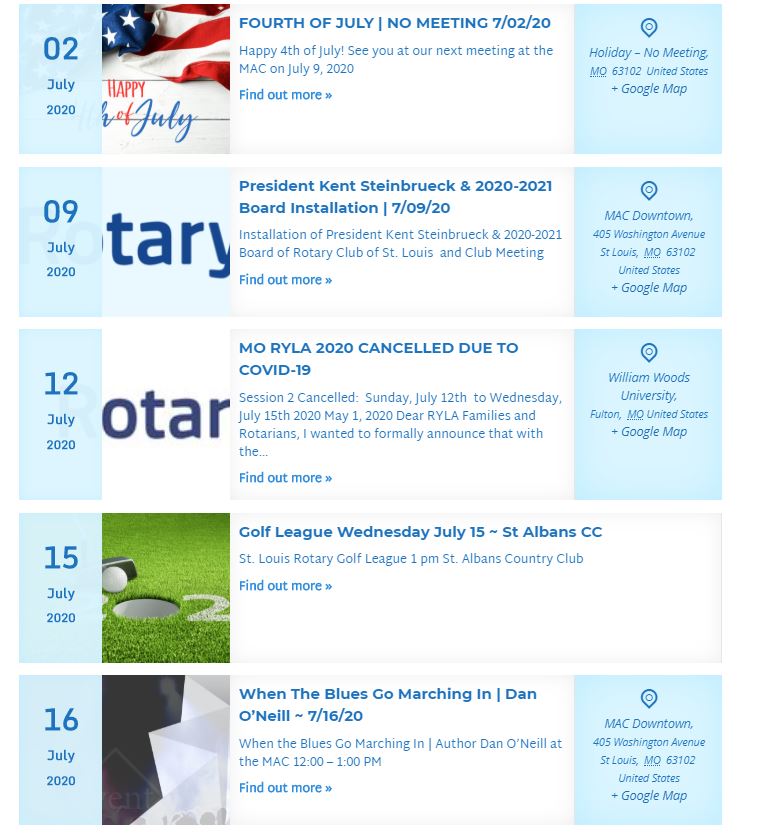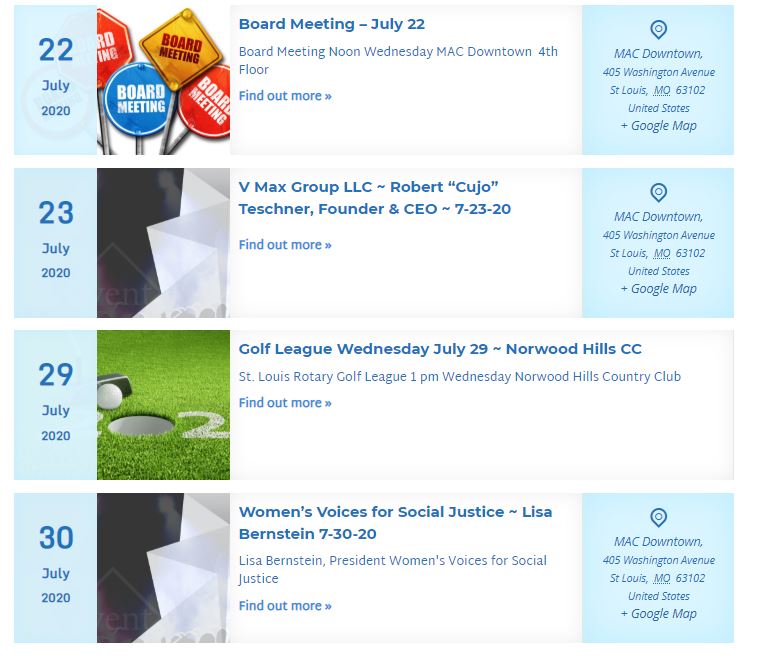 | | | |
| --- | --- | --- |
| | | "Every challenge is an opportunity for renewal and growth." ~ |
Incoming Rotary International President Holger Knaack -
July 1, 2020 - June 30, 2021
Watch the Changeover Ceremony Live - Wednesday, 1 July 11:30 am Chicago Time
Join us for the final episode of
#
RotaryResponds
Live when we host a virtual changeover ceremony with 2019-2020 President Mark Maloney and 2020-2021 President Holger Knaack. Set a reminder now Set a reminder now to take part: https://on.rotary.org/changeover
| | | |
| --- | --- | --- |
| | | "I am proud to share that Rotary International has created a new area of focus: supporting the environment. This new area of focus to support the environment will give Rotarians and Rotaractors even more ways to bring about positive change in the world and increase our impact." |
Mark Maloney, Rotary International President 2019-2020
Club 11 Charity Golf Tournament ~ September 2, 2020
All Club 11 Rotarians, your help is needed. The Rotary Club of St Louis will host our Charity Golf outing on September 2, 2020 at the Probstein Golf Course in Forest Park. This is our main fundraiser that has raised over $400,000 over the last 10+ years for local charities and nonprofit groups. The majority of the funds used for our Community Service Grants come from this event.


Together, We Learn | 2020 Rotary Virtual Convention
View RI General Session 2 with the link above or watch on YouTube @:

youtube.com/watch?v=B48IEPpfyhs