Rotary Club 11 ~ St. Louis, MO https://rotarystlouis.org |https://www.Facebook.com/RotarySTL

Growing Up St. Louis | Jim Merkel | August 6, 2020 MAC & ZOOM
No matter when or where we grow up, the stories, people,
and places that populate our memories leave an indelible
mark on the manuscript that becomes our life story. A day at
the Louisiana Purchase Exposition in 1904, meatless meals
and hard times during the Great Depression, or knowing
Mark McGwire's precise homerun count that summer of
1998 become galvanized in our own timelines, while other
details fade into the background.


In Growing Up St. Louis, hear the stories that stuck with more than a hundred native St. Louisans over the last century, told by the very


Presidential Telegram - Kent Steinbrueck ~ August 6, 2020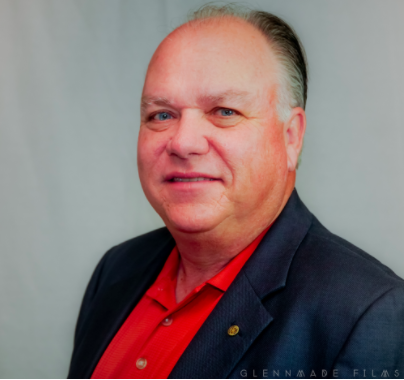 Presidential Telegram
"Yesterday is history, tomorrow is a mystery, today is a gift of God, which is why we call it the present."
― Bill Keane
Each week I will highlight something about Rotary that all Rotarians should know or be aware of. FIRST NAMES OR NICKNAMES - From the earliest days of Rotary, members have referred to each other on a first-name basis. Since personal acquaintanceship and friendship are cornerstones of Rotary, it was natural that many clubs adopted the practice of setting aside formal titles in conversations among members. Individuals who normally would be addressed as Doctor, Professor, Mister, the Honorable or Sir are regularly called Joe, Bill, Charley or Jerry by other Rotarians. The characteristic Rotary club name badge fosters the first-name custom.


Registration for
In Person

Meeting August 6

Please be sure to register with the In Person link if attending in person.
Register in advance for this

ZOOM

meeting:
You are invited to a Zoom meeting.
When: August 6, 2020 12:00 PM Central Time (US and Canada)
After registering, you will receive a confirmation email containing information about joining the meeting
Lunch Menu ~ August 06, 2020
August 6, 2020
House Salad w/ Creamy Herb Dressing
~
Trout Almondine
Rosemary roasted red Potatoes
Roasted Cauliflower
Special Menu Requests For Members and Guests with dietary restrictions, alternative meals are available, but
they must be ordered by no later than 11:30 am on Wednesday, August 05, 2020

If you don't reserve in advance please do not take a special meal ticket.
2020 Golf League Schedule -Updated 8/3/20
St Louis Rotary Community Service Grants Program Next Thursday | August 13, 2020 MAC & ZOOM
2020 grants will be presented on August 13, 2020
Sponsors for each organization should be present to introduce his/her organization to the club.

In these troubled times with the pandemic the community service committee felt that each organizations should be awarded funds. Consequently, all grant applicants for 2020 received an award. Listed below in alphabetical order are the organizations receiving grants. Click their link to find out more about the organization:

If you missed our meeting on July 30, 2020: Lise Bernstein | Women's Voices for Social Justice, click the Zoom link for 7/30/20 to watch it:

Password: 8Q0b@g5s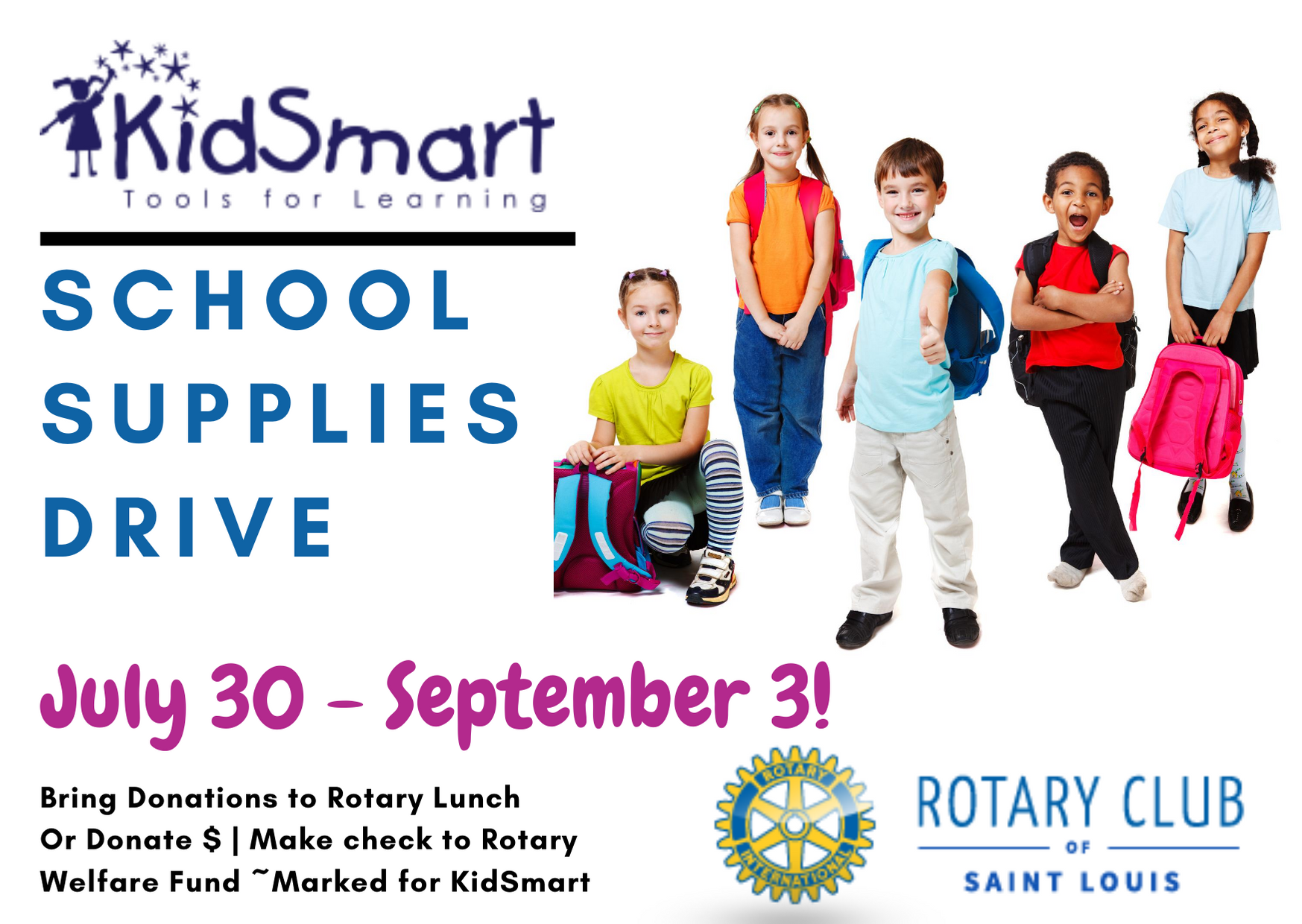 Golf Alleygations July 29, 2020
Another great course, Norwood Hills, was ready to challenge the Rotary golfers on Wednesday, 7/29. The only problem was that the rainy weather decided to halt the challenge before the front 9 were completed! Ken Schuman and Jim Gidcumb were having a great round and they had to be bribed with cocktails to get them off the course! Despite the rain out, the dinner and socializing were a great way to finish up the day.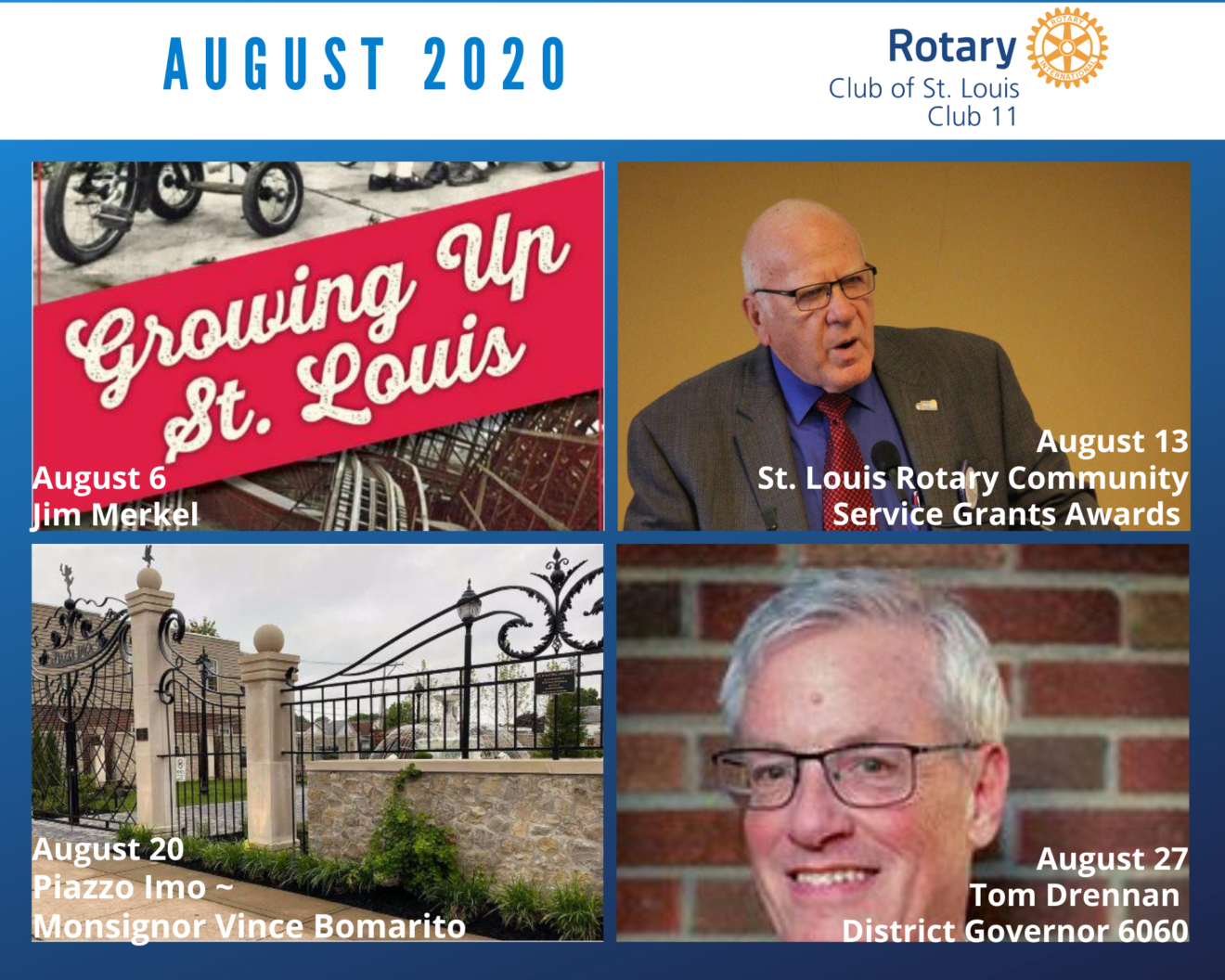 August 2020
In Remembrance of...

It is with great sadness that we share the passing of Beth Russell's mom, Elizabeth Jean "Betty" Mueller on July 29, 2020.


Please share in our condolences to Beth and Doug Russell during this difficult time.