Rotary Club 11 ~ St. Louis, MO https://rotarystlouis.org |https://www.Facebook.com/RotarySTL

Presidential Telegram - Kent Steinbrueck ~ July 23, 2020
Presidential Telegram
"It always seems impossible until it's done."


Nelson

Mandela
Each week I will highlight something about Rotary that all Rotarians should know or be aware of. THE ROTARY WHEEL –
A wheel has been the symbol of Rotary since our earliest days. The first design was made by Chicago Rotarian Montague Bear, an engraver who drew a simple wagon wheel, with a few lines to show dust and motion. The wheel was said to illustrate "Civilization and Movement."
Most of the early clubs had some form of wagon wheel on their publications and letterheads. Finally, in 1922, it was decided that all Rotary clubs should adopt a single design as the exclusive emblem of Rotarians. Thus, in 1923, the present gear wheel, with 24 cogs and six spokes was adopted by the "Rotary International Association." A group of engineers advised that the geared wheel was mechanically unsound and would not work without a "keyway" in the center of the gear to attach it to a power shaft. So, in 1923 the keyway was added and the design which we now know was formally adopted as the official Rotary International emblem.
This year's Rotary International President is Holger Knaack, a member of the Rotary Club of Herzogtum Lauenburg-Mölln, Germany.
"

We must be ready to listen and adapt, always drawing upon our core values of service, fellowship, and leadership. If we live these values and adapt The Four Way Test to all aspects of our lives, we will be prepared to lead at all times

."
Holger Knaack
is a member of the Rotary Club of Herzogtum Lauenburg-Mölln, Germany. His 2020-21 presidential theme – "
Rotary Opens Opportunities"
MAKES ME PROUD TO BE A ROTARIAN IN THE ROTARY CLUB OF ST. LOUIS
The Four-Way Test of the things we think, say or do
2.
Is it fair to all concerned?
3.
Will it build goodwill and better friendships?
4.
Will it be beneficial to all concerned?
As we reach a number of first for this Rotary year, we had our first speaker program of the 20-21 Rotary year. Thanks to Mary Jane Thomsen who gave and inspirational and informational talk on the many facets of the Red Cross. I went into the program thinking I knew most of the endeavors and accomplishments of the Red Cross but learned so much more. Thanks to the Red Cross for all they do. Make sure your attend this week's program either in person or via zoom.
Our next meeting will be July 23rd with Robert Cujo Teschner CEO of the V Max Group. Hopefully I will see you there live but if not plan to attend via zoom.
Lunch Menu ~ July 23, 2020
July 23, 2020
Wedge of Baby romaine w/ feta cheese, olives, tomatoes & Greek Vinaigrette
~
Bacon Wrapped Meatloaf w/ Sweet Tomato/Brown Sugar Sauce
Green beans & Carrots
Special Menu Requests For Members and Guests with dietary restrictions, alternative meals are available, but they must be ordered by no later than 11:30 am on Wednesday, July 22, 2020.

If you don't reserve in advance please do not take a special meal ticket.

Robert "Cujo" Teschner, Bestselling Author | Keynote Speaker | High-Performing Team Trainer |
VMax Group is a business training and consulting firm specializing in helping organizations build high-performing teams. VMax Group instructors specifically train the methodologies that allow high-performing fighter pilot teams to succeed in a multitude of contexts and across different domains. VMax Group programs center on teaching Leadership, Followership and Team Skills.
VMax Group Helps Organizations Build High-Performing Teams, Develop Accountable Leadership & Embrace Excellence ★ Veteran-Owned Company ★


Registration for In Person Meeting July 23
Please be sure to register if attending in person at this link at the link below.
Register in advance for this meeting:
You are invited to a Zoom meeting.
When: Jul 23, 2020 12:00 PM Central Time (US and Canada)
After registering, you will receive a confirmation email containing information about joining the meeting
Golf Alleygations July 15, 2020
The golf gods and the rain gods had quite a battle on July 15th at St. Albans! The result was mixed as 18 Rotary golfers were able to play only 10 holes before the lightning and rain hit. Despite the interruption we were able to establish our Long Drive winners - Harold Kalde and Jim Bernardini. Our closest to the pin marksmen were Jim Gidcumb, Kent Steinbrueck and Matt Weiss. As usual we had a wonderful dinner with a plentiful supply of drinks and stories.


Our next outing is scheduled for July 29th at the Norwood Hills Country Club. All are welcome so let me or David Wicks know if you want to play.


2020 Golf League Schedule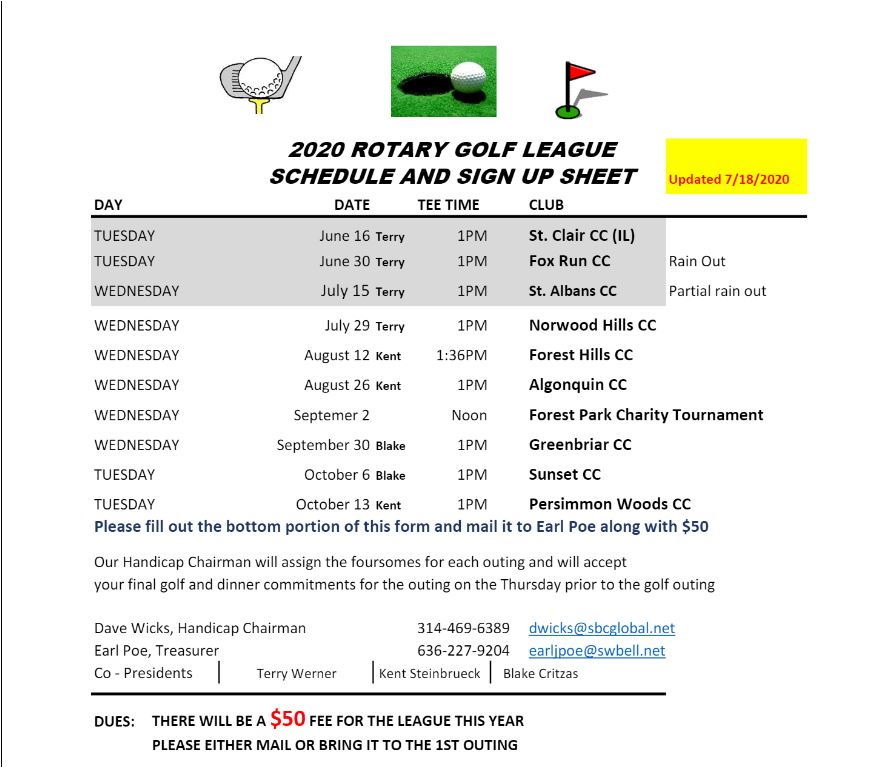 Women's Voices for Social Justice ~ Lise Bernstein July 30 @ the MAC & Zoom
Lise Bernstein has been a community volunteer in St. Louis for 30 years. She has been a board member of Women's Voices Raised for Social Justice for 10 years, including four years as president. Women's Voices is a volunteer-led organization that addresses a range of social justice issues. A primary focus for Women's Voices is gun violence, especially its disproportionate impact on children of color. Lise and her colleagues at Women's Voices recognized the need to educate the community about gun violence as a public health issue affecting children. Every day in America, 7 children are killed by gun violence and the rate of youth gunshot deaths in St. Louis is more than three times the rate for other major US cities. Lise was a primary organizer of a 2014 forum "Safe & Sound: Smart Strategies to Protect Children from Gun Violence," attended by 300 health care, law enforcement, education and social service professionals. In March 2015, Women's Voices implemented "Lock it for Love," a community education and outreach program to provide free gun locks and information to parents about gun safety.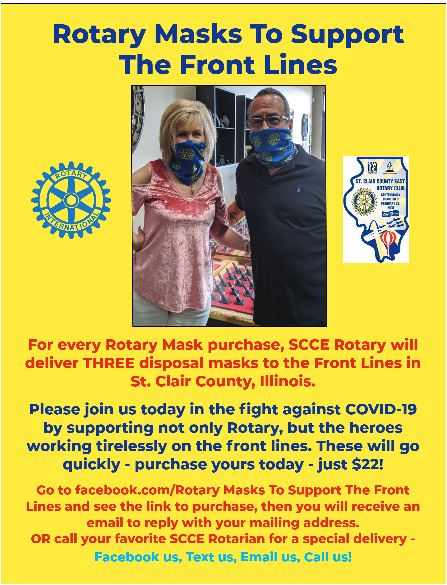 Rotary Masks Support Front Lines
For every Rotary Mask purchase, St Clair County East Rotary will deliver THREE disposable masks to the Front Lines in St. Clair County, Illinois. Go to facebook.com/Rotary Masks To Support The Front Lines and see the link to purchase.


We are still serving our community and the world. People of Action!......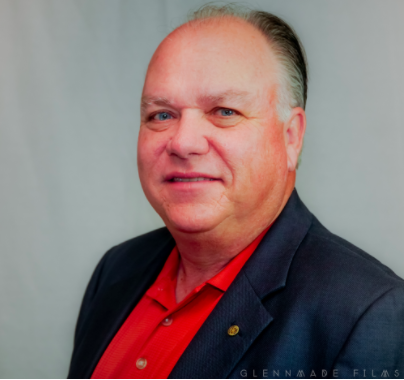 Golf League Outing | July 29, 1 PM | Norwood Hills Country Club