Rotary Club 11 ~ St. Louis, MO https://rotarystlouis.org | Facebook.com/RotarySTL ~ 6/25/20 .

President Elect's Telegram ~ June 25, 2020
President Elect's Telegram


Each week I will highlight something about Rotary that all Rotarians should know or be aware of.
THE 4-WAY TEST History Part 2 (hint – see last week's Pepperbox for Part 1)
I have always wondered how the 4 Way Test came about
First testing it out on himself, he realized that the first question, "Is it the truth?" was barely applied in his business' day-to-day operations. After 60 days, Herbert J. Taylor decided to share those principles with the four department directors of his company (each had a different religious faith). Those four directors validated his principles, and rolled it out company-wide.


When studying his advertising statements, he realized how very little could be stated as "truth," so a lot of copywriting adjustments were made to realign the company's messages with a sense of genuine truth. The aggressiveness towards competition was also scrutinized and eliminated.


In 1932, Taylor's company was on the edge of bankruptcy. 20 years later, by applying the Four-Way Test, the company repaid its debts, generously paid its shareholders, and had a healthy financial balance.


In the 1940's, when Taylor was an international director of Rotary, he offered the Four Way Test to the organization, and it was adopted by Rotary for its internal and promotional use. Never changed, the twenty four word test remains today a central part of the permanent Rotary structure throughout the world, and is held as the standard by which all behavior should be measured. The test has been promoted around the world and is used in myriad forms to encourage personal and business ethical practices. Taylor gave Rotary International the right to use the test in the 1940's and the copyright in 1954. He retained the rights to use the test for himself, his Club Aluminum Company and the Christian Workers Foundation.

Is it the truth?
Is it fair to all concerned?
Will it build goodwill and better friendships?
Will it be beneficial to all concerned?
He called it "The Four-Way Test of the things we think, say or do
First of all, I hope all the fathers out there had a Happy and Healthy Father's Day.


Last week we had our first LIVE Rotary meeting in over 3 months as we gathered at the beautiful and historic Missouri Athletic Club on Thursday June 18th. It was well attended both live and via zoom. There were 35 at the live meeting with another 17 via zoom. I am told that a couple Rotary STL alumni, Ed Harris and Marcia Barber, attended the virtual version of the meeting.


Our next meeting will be July 9th with the installation of the new Board. Our planned break is over the July 4th Holiday so week can celebrate our country, the United States of America. Please plan to attend on the 9th so you get an idea of our new leadership group. Hopefully I will see you there live but if not plan to attend via zoom.


Remember to complete the new pre-meeting online registration starting with this meeting that Joan will send out. This pertains to both those attending live and virtually. Although this is not mandatory (yet) please respond to the email to give us a good idea of attendance. It worked very well last week.
Club 11 Rotarian Dale Ruthsatz was the speaker on June 18th, giving us an update on the many developments in the City of St. Louis. Incredible amount of construction and development going on in the City. Most of the construction has continued during the virus situation and those projects that were delayed are starting now. Thanks, Dale, for the update.


Hopefully some of you have attended one or more of the virtual Rotary International Convention. I have watched a couple of the sessions and find them very inspirational. Even if you just have the sound on you will enjoy the spirit of Rotary.


PLEASE CONTINUE TO WORK AT BEING HEALTHY DURING THESE TRYING TIMES
As we are coming to the end of one Rotary year, we are about to start a new year. Mark Daniel Maloney, from Alabama, has served us well. Next year's International President will be Holger Knaack, a member of the Rotary Club of Herzogtum Lauenburg-Mölln, Germany, who will serve for the next 12 months.


Golf Alleygations June 16 | St Clair CC in Belleville, IL
The Rotary Golf League started off with a bang on Tuesday, 6/16, at the beautiful and sunny St. Clair Country Club in Belleville, Ill. We had 21 golfers participate including 2 guests. There were certain Covid restrictions for golf and for dinner that we had to follow but everyone took them in stride and had a great time.


Since this was our first outing and all of us just wanted to get out and play, it was decided not to have any competition among individuals or teams. As a matter of fact, I know some of the guys filled out their scorecards in advance just to make it even easier!


As usual, Cris Conner does something during the round that creates grumbling, questions or exclamations! Reportedly he sank an 84 foot putt for bogey on the 15th hole. It does make you wonder why he doesn't get it closer to the hole prior to putting but that's another story for another time!


Our next outing is Tuesday, June 30th at Fox Run Country Club. All are welcome for golf and/or dinner!


Dale Ruthsatz Zoom Recording 6/18/20
If you missed Dale Ruthsatz update on Current City Development at our June 18, 2020 meeting or would like to watch the Zoom meeting, click the button below:
In Remembrance of...
Jane L. Schott, passed June 15.2020 ~ wife of Chuck Schott, President of St. Louis Rotary 1983-1984 and Aunt of our club member Bill Piper.


Mary J. Barber, passed December 22, 2019 ~ wife of our club member Jack Barber


Our condolences to Bill Piper and family and Jack Barber and family.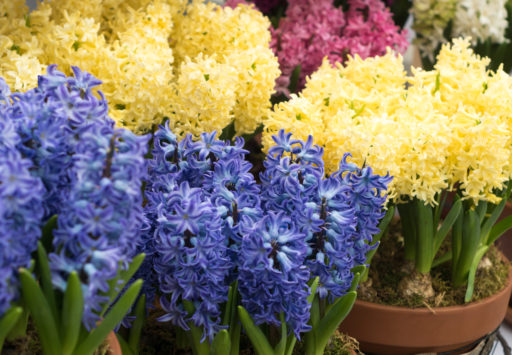 ARIA, an Australian pop opera quartet sang a tribute to the entire Rotary family affected by COVID-19. Their performance is from 59.12 to 106.55 in the YouTube video: GENERAL SESSION 1
You can watch the entire GENERAL SESSION 1 org
fast forward to 59:12 to see and hear ARIA!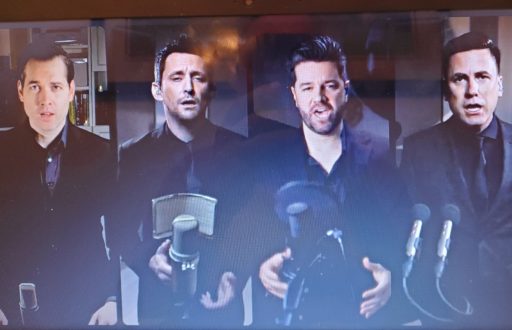 Photos from RI Virtual Convention 2020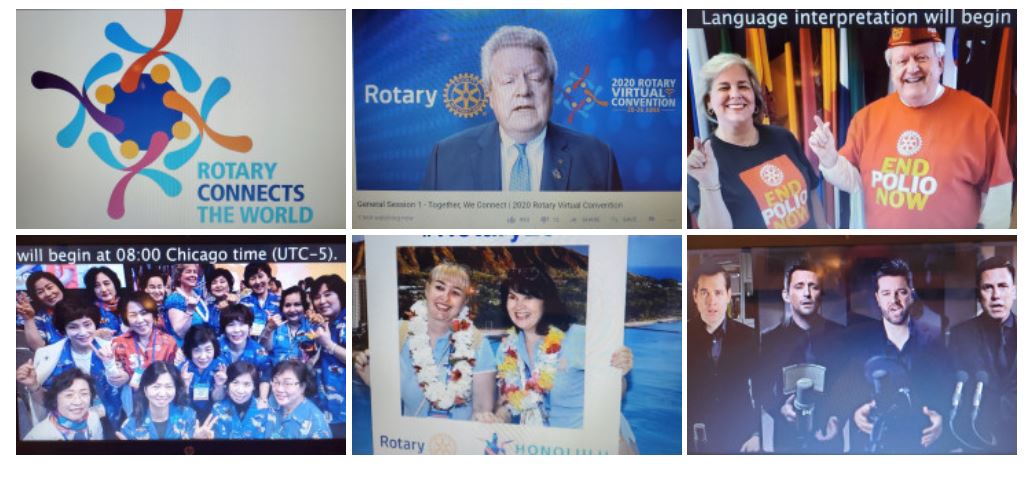 more pics next week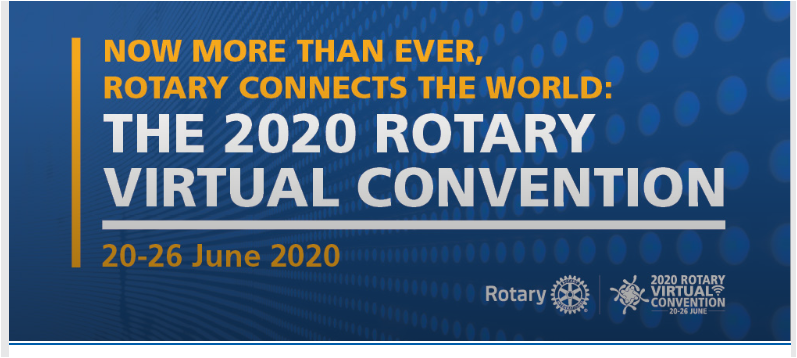 June 2020 Calendar of Events: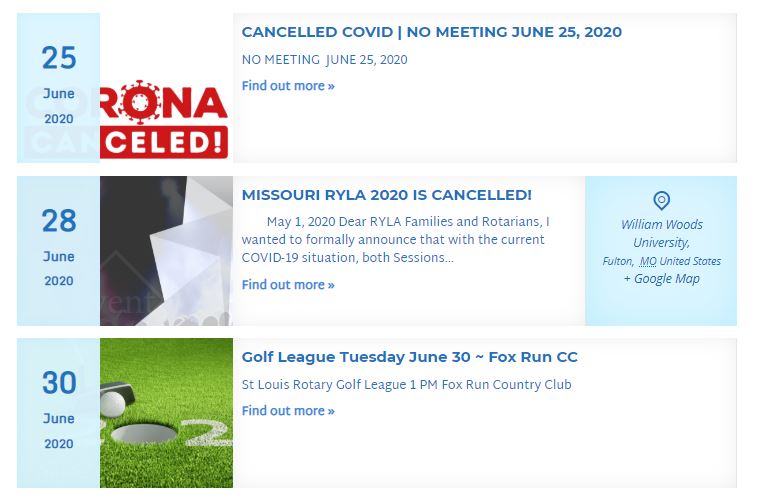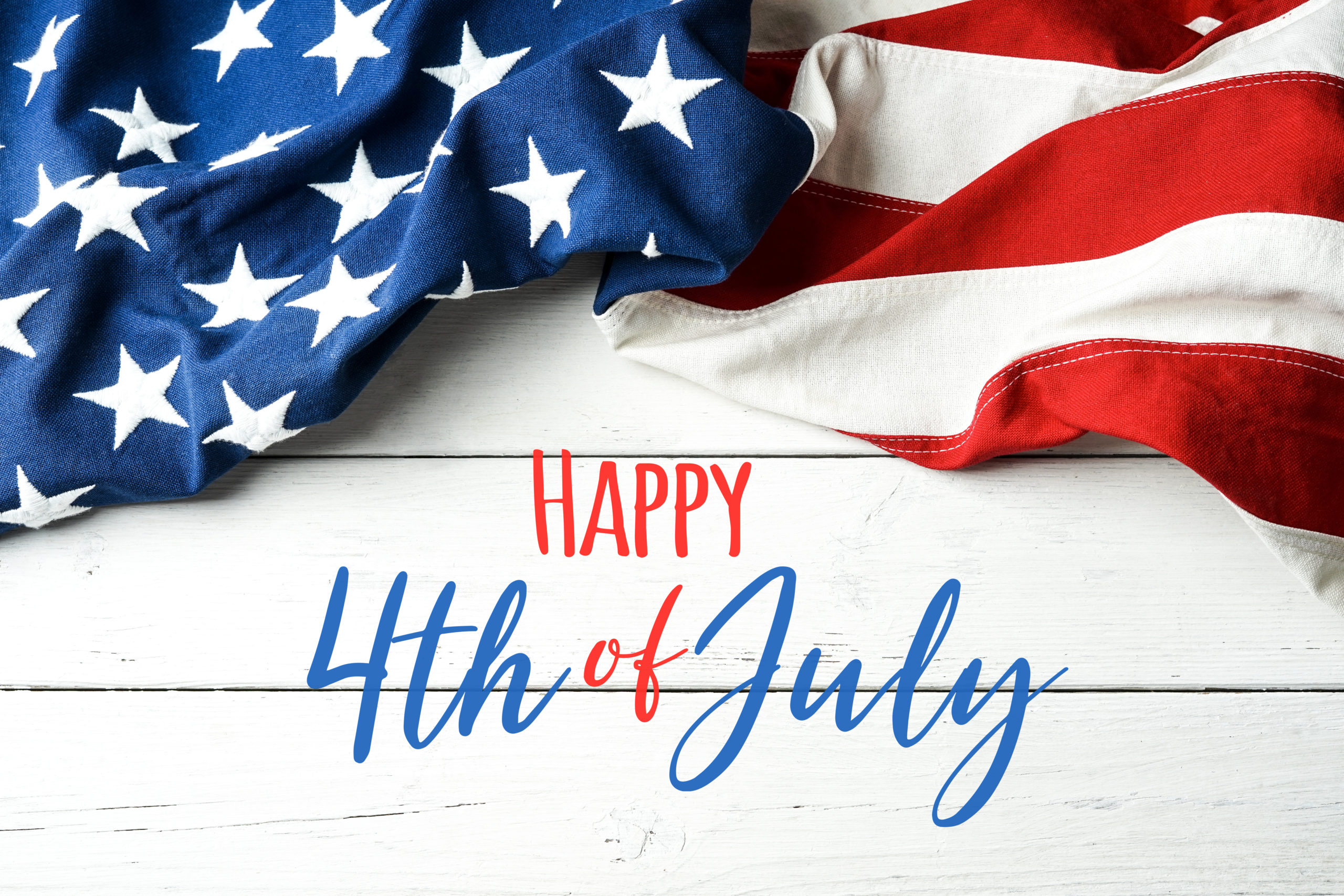 See you at the MAC on July 9, 2020
Installation of President Kent Steinbrueck & 2020-2021 Board of Directors | 7/09/20
(Next meeting at the MAC) and club meeting

JULY 2020 Calendar of Events