Rotary Club 11 ~ St. Louis, MO https://rotarystlouis.org | Facebook.com/RotarySTL ~ 5/21/20 .

President Elect's Telegram ~ May 21, 2020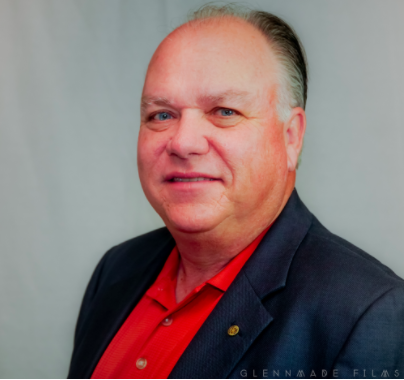 ALL CLUB 11 ROTARY EVENTS AND MEETINGS REMAIN CANCELLED FOR NOW. THERE WILL BE PLENTY OF NOTICE FOR WHEN WE WILL RESUME ACTIVITIES
SOME ZOOM MEETINGS WILL BE HELD IN THE COMING WEEKS
Keep a lookout for our VIRTUAL Rotary Meeting planned for Thursday May 28th. The program will be an educational meeting on How to use ZOOM effectively. Brian Elliot will give the ZOOM presentation on ZOOM. Stay tuned. You will get more information via email.
The plan was for us to have our first in person meeting on June 4th. Now it appears in person meetings will not be allowed until July 1st. We will have a couple June virtual meetings to see if the interest is there as a club. If they seem to be of value and participation levels are high, we will have others until we are able to meet in person.
Our program committee led by Beth Russell have done a great job at shuffling programs in these very uncertain times.
PLEASE WORK AT BEING HEALTHY DURING THESE TRYING TIMES
Please be assured that your Board of Directors for our club is taking measures and making decisions that will make keeping everyone's health the top priority. Always remember as we come out of this all of our meetings and activities will be optional and each individual should make decisions that are best for YOU.


We are all dealing with an unprecedented situation with COVID-19. Hopefully we will get through this in short order and be able to get back to our "normal" lives again. When we get through this, hopefully we will realize how important our FREEDOM is and we can work harder on treating each other kindly every day.


UPDATE
– President BOB is home. I received an email from Bob G last Wednesday. He sounded in great spirits but he understands that he has a long way to go. He also stated that he also appreciates all the concerns and the strength of the Rotary prayers and cards and good wishes. We should continue to pray for Bob's recovery as he still has a long road ahead with lots of help from home health care nurses.
MAKES ME PROUD TO BE A PART OF SUCH AN OUTSTANDING GROUP – THE ROTARY CLUB OF ST. LOUIS
Online Rotary Club Meetings Around the World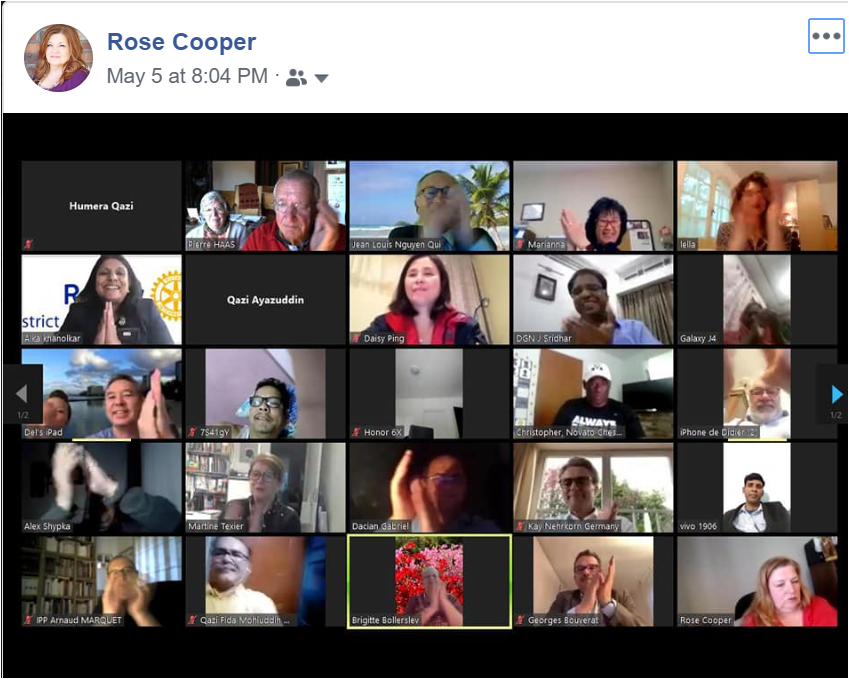 Thinking about our theme this year, Rotary Connects the World : I attended the Rotary E-Club 9920 Francophone zoom meeting (in France) on May 5 (1 pm St Louis time time. . DGN Alka Khanolkar was Guest Speaker and the topic was consequences of the COVID-19 crisis in the USA and all around the world. Alka is a member of Keokuk, Iowa Rotary!


There were 50 participants from several parts of France, Switzerland, Pakistan, India, Romania, Ukraine, USA, New Zealand, Germany, and other parts of the World. This club also zooms at 3 pm to socialize! (8 am St Louis) It was wonderful to be a part of this global Rotary club meeting!


There are online Rotary club meetings being held seven days a week around the world!
Throw Back Thursday | Jim Conway
Meet 5 #StLouisRotary Members
Did you match these up from the 5/14/20 newsletter ? Here's the key to the five Club 11 members pictured:

Attorney-at-law~ John Hongs (2nd from left)
Printing Equipment - Accessories Mfg ~ Matthew Wilson (center pic)
Marketing - Andrew Darling - (far left pic)
Soap Manufacturing ~ Blake Critzas (far right pic)
Retired - Commerce Bank ~ Rod Kerner (2nd from right)
Check our Membership Directory for contact information.
How To Pivot Your Business In Times of Crisis ~ Trish Cheatham, CEO & Founder of Think Tank PR & Marketing | Virtual ~ June 4, 2020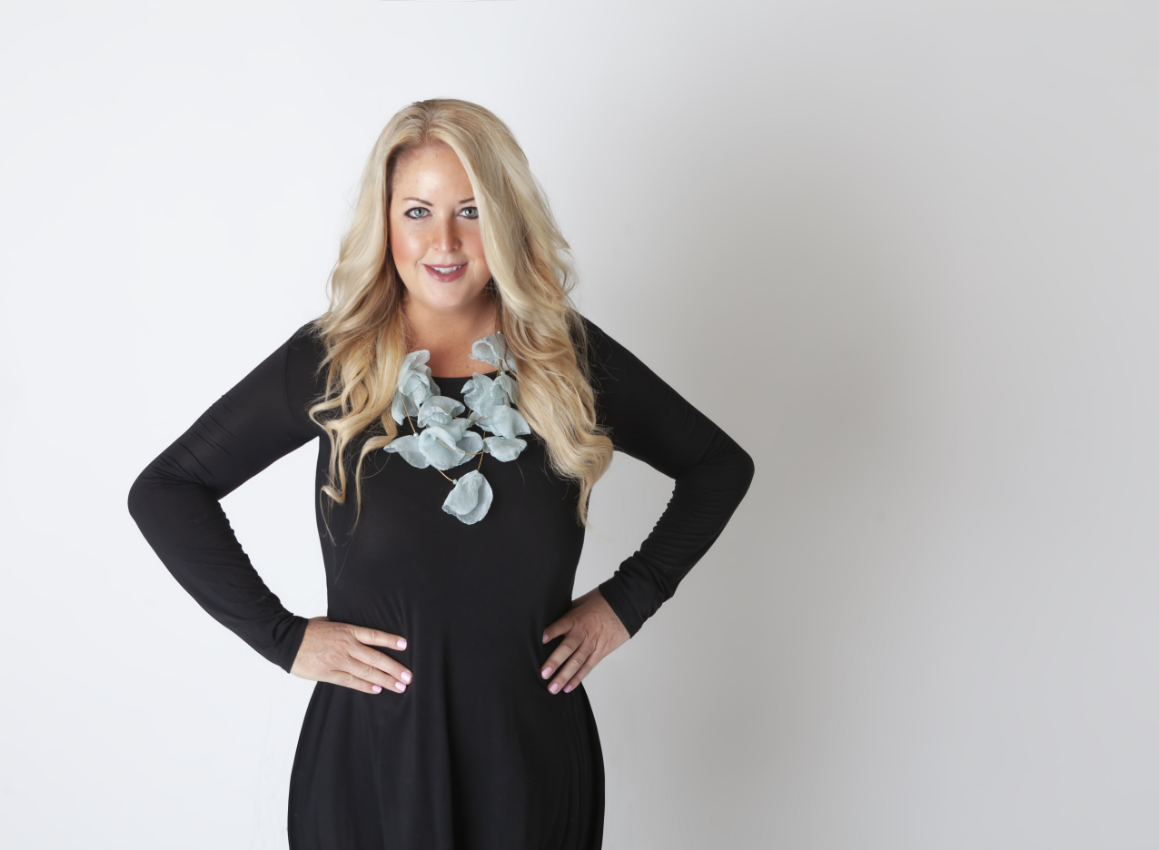 HOW TO PIVOT YOUR BUSINESS IN TIMES OF CRISIS
Join CEO Trish Cheatham of Think Tank PR + Marketing + Design as she explains how you can pivot your business, reimagine and implement new growth strategies, and keep your business open and even growing in these trying times.
You will learn:
Ideas on how to rethink your business and pivot into possible new revenue streams

How to reassess your growth plans and goals

How to find a collaborative team and make useful connections

How to meet consumers where they are and successfully address their unique needs

How to take quick actions and become a lean, nimble machine

How to predict your business's future and set attainable goals

How to take advantage of downtime and how you can set your business up for success

Brand messaging – what to say, what not to say in times of crisis

How to market your business in a crisis and stand out from the crowd
Includes a Q&A session open to all for help and collaboration.
Featured Speaker Bio
The 2020 Rotary International Virtual Convention ~ June 20-26, 2020 | Schedule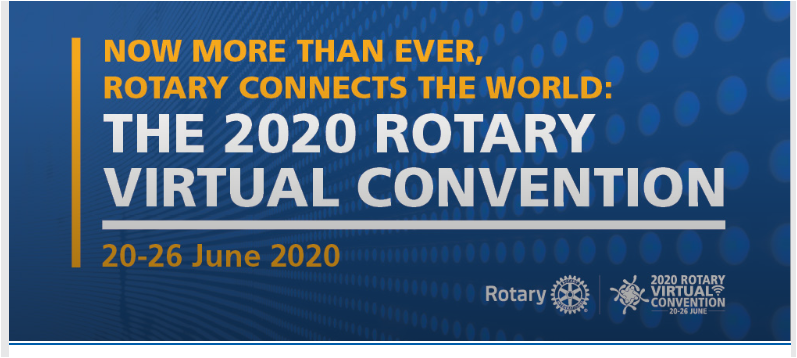 Save the Date for Rotary International's Free Virtual Event
"Now More than Ever, Rotary Connects the World: The 2020 Rotary Virtual Convention"


Schedule at a glance
Saturday, 20 June
General Session 1: Together, We Connect
08:00-09:15 in Chicago, USA (UTC-5)
14:00-15:15 in Lagos, Nigeria, and London, England (UTC+1)
21:00-22:15 in Taipei, Taiwan (UTC+8)