President's Corner ~ March 26, 2020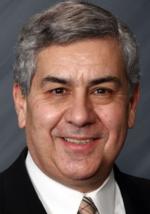 President's Corner
Given the "Stay-at-Home orders by the city of St. Louis and St. Louis County, Rotary Club of St. Louis will continue to postpone all meetings and events until further notice.
The Board will continue to monitor the situation and consider next steps; they will be holding a Conference Call this week and will provide up-dates.
___________________________________________________________________________


I am not a doctor or medical professional (nor do I play one on TV). So if you want to know how to cope with Covidan-19, go to your family practitioner. Otherwise, it's Rotary Club 11 business as usual.
Meg Brown and David Benz of Cambridge Air Solutions presented a very unique program last week. They shared elements of Cambridge's corporate culture which included daily wellness activities, recognition of personal birthdays/anniversaries, the importance of gratitude and systems improvements. It is a regimen that Cambridge's management completely believes in and practices.

The St Louis Rotary Club awards one scholarship to Missouri RYLA annually. The links below take you to the St. Louis Rotary Club RYLA 2020 Handout for our club and to the St. Louis Rotary RYLA 2020 Application. Submit completed application to club11@rotarystl.org by Tuesday, March 31, 2020.


Please share our application materials with St Louis High School students, parents, counselors, and teachers.


Questions??? Contact : Michele Goad:

michele.goad@gmail.com

or by phone 209-712-0720


Club 11 Charity Golf Tournament - Watch for Updates!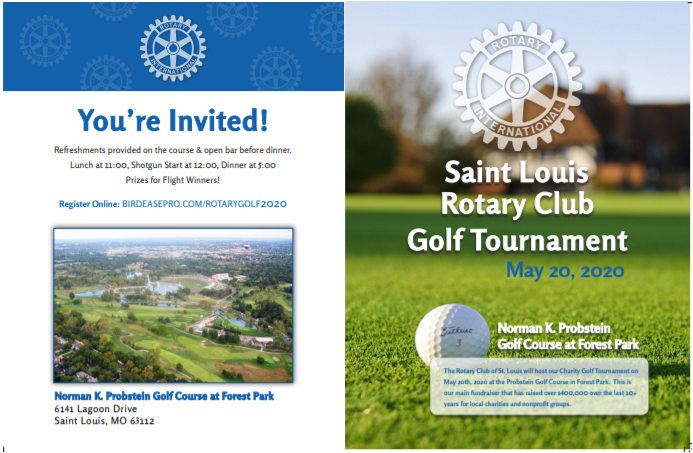 All Club 11 Rotarians, your help is needed. With the successful completion of our Club Trivia Night (thank you Terry Werner and team), it's time to turn our attention to our Club Charity Golf Tournament. The Rotary Club of St Louis will host our Charity Golf outing on May 20th, 2020 at the Probstein Golf Course in Forest Park. This is our main fundraiser that has raised over $400,000 over the last 10+ years for local charities and nonprofit groups. The majority of the funds used for our Community Service Grants come from this event.
Ok, I know what most of you are thinking, "I am not a golfer, so this event is not for me". While it may be true you are not a golfer, that doesn't mean your help isn't needed to make this year's event a success. Perhaps you know of someone who is a golfer and could extend an invitation to play. Or you could help with securing a sponsorship from you, your company, or one of your vendors. Finally, you might be able to find an auction item from a store or restaurant you frequent (our silent and oral auction is a great ending to the day). No item is too small as we can combine items together to make an attractive package.
Registration or providing a sponsorship is easily accomplished through our web page. Just go to

https://www.birdease.com/Rotarygolf2020

and follow the dropdown menus. Or you can use the hardcopy flyer and send your registration form with your check into the Rotary Office. If you have an auction item, please contact either Rick Tinucci or Rebecca Richie. We can arrange to get it from you at an upcoming Rotary meeting. And if you're not a golfer, you can still enjoy the fun of the Silent and Oral Auctions by joining us for dinner.
The Club 11 Charity Golf Scramble is an important Club fundraiser that truly needs every Club members' support. Please take a moment and consider how you might be able to contribute. If you have any questions, contact either Rick Tinucci or Rebecca Richie.
No Volunteering @ Lift for Life Gym Until May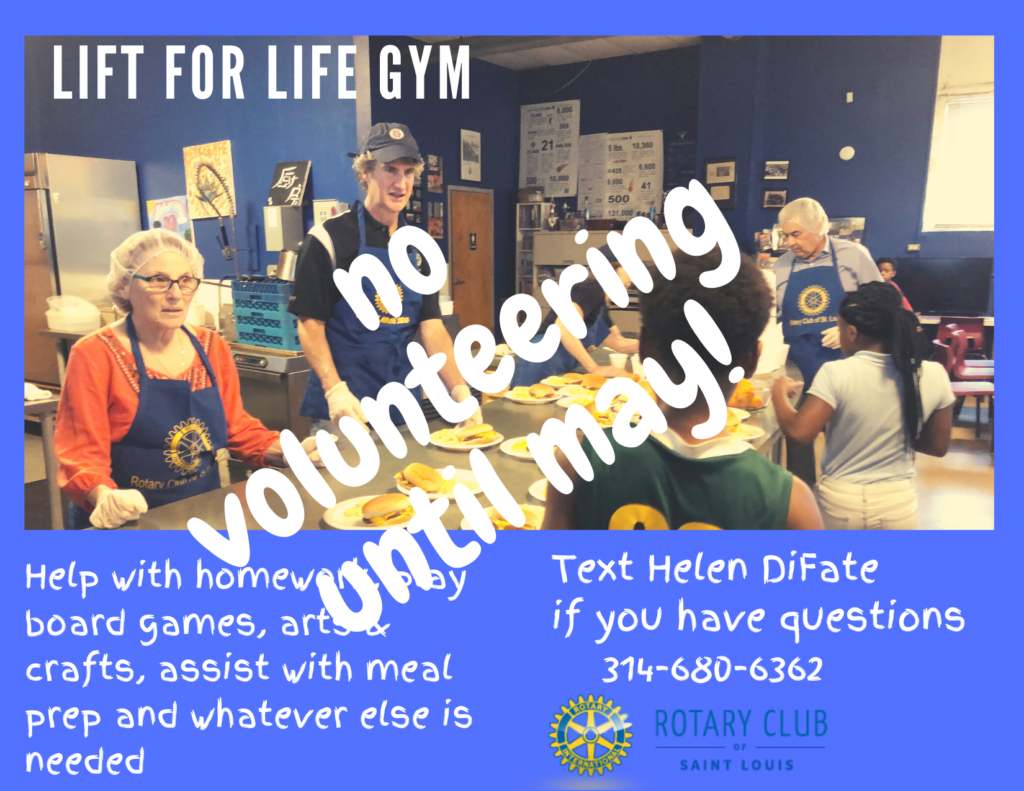 No Bowling March 23, 2020 AND until further notice
St. Louis Rotary Club Bowlers: we will not be bowling on Monday, March 23, 2020 & until further notice!!!
2020 Rotary International Hawaii Convention Canceled Because of Growing Coronavirus Concerns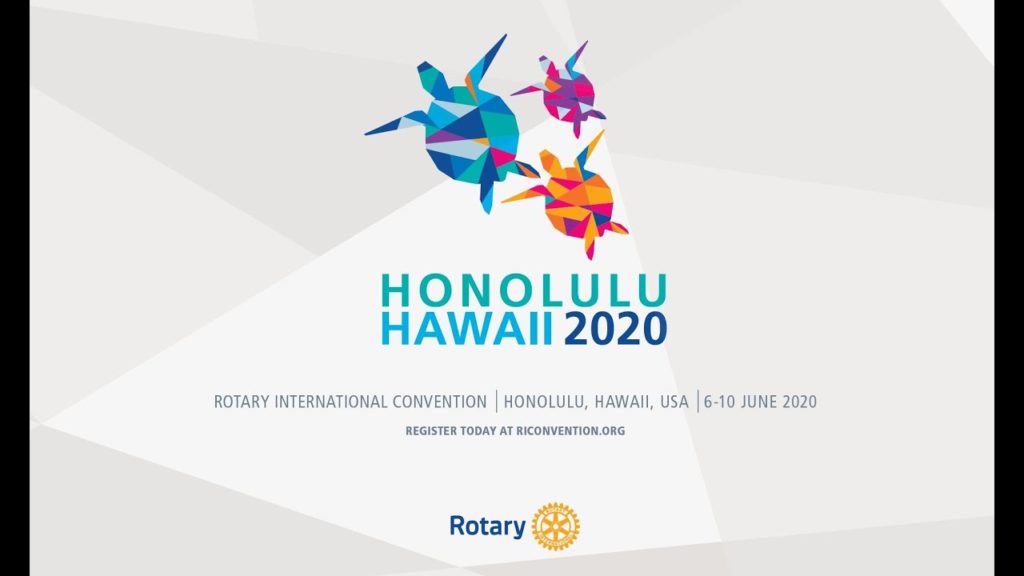 "We look forward to seeing you at future conventions! in response to the ongoing threat of COVID-19, the illness caused by the novel coronavirus."


Next RI Convention 12-16 June 2021 ~ Taipei