Weekly Newsletter February 6, 2020
Speaker February 6, 2020 ~ Najah Fennoy, Director of New Opportunities, Missouri Athletic Club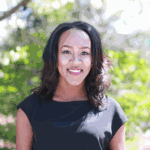 History and Tour of The Missouri Athletic Club Downtown

President's Corner ~ February 06, 2019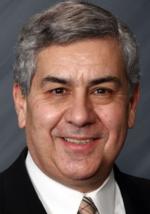 Tom Chulick, CEO & President of the St. Louis Chamber gave Club 11 a great presentation on what is going on in the St. Louis region last Thursday. There were several surprises about how favorably St. Louis compares with other markets throughout the country. Tom emphasized that there are many good aspects of St. Louis that need to be better told. He encouraged us to help get this great story out.


He's right that we should share the good things of St. Louis and without saying "...but..."


We need to apply that thinking to Rotary. All that goes on at Rotary may surprise you.


Look at our Service Work - Lift for Life Gym - Boy Scout Food Drive - Gateway 180 appeal - Kidsmart - Community Service & CAP Grant Programs - Welfare Fund - Rotary Endowment - 8th Grade Awards - Young Citizens Awards and much more....


Consider the fun of our Social Events - Holiday Party - Happy Hours - Bowling League - Trivia Night.


Lunch Menu ~ February 6, 2020
February 6, 2020
Southwest Cobb w/ black beans, tomatoes, egg, bacon & Spicy Roasted Tomato vinaigrette
~
Blackened Chicken Breast w/ Fresh Pico,
Spanish Rice
Roasted Squash Medley
Special Menu Requests For Members and Guests with dietary restrictions, alternative meals are available, but they must be ordered by no later than 11:30 am on Wednesday, February 5, 2020


Assistive Listening Headsets Available for Our Meetings
Do you sometimes have difficulty hearing our speakers despite sitting close to the front of the room? The good news is we now have a solution. In collaboration with the Missouri Athletic Club, the Program Committee has purchased an assistive technology system called VocoPro UHF. It is a wireless system that will broadcast sound directly from the podium microphone to individual headsets.


InterCity Meeting ~ Tuesday, February 4, 2020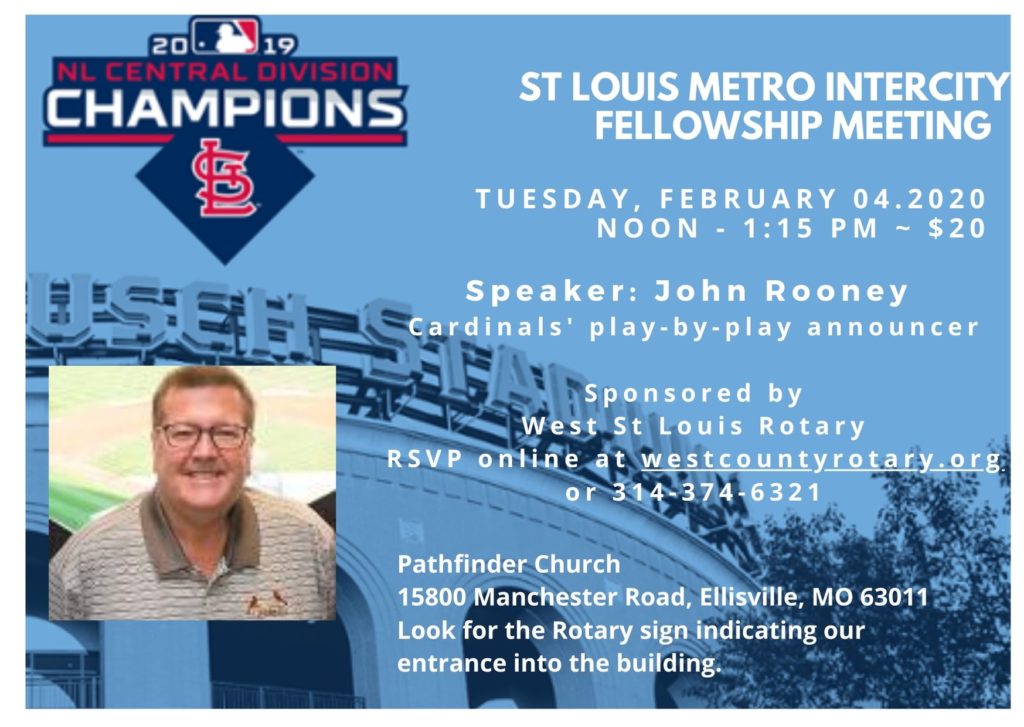 Get to Know Rotary Breakfast ~ February 5, 2020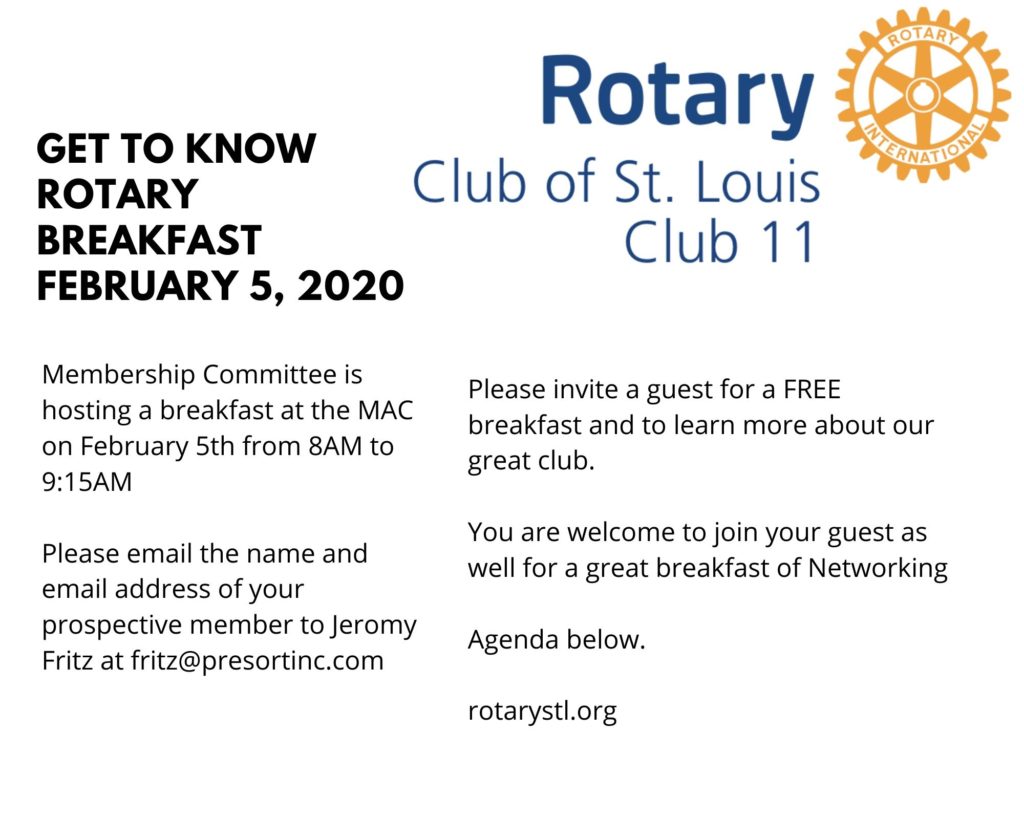 Membership Committee is hosting a breakfast at the MAC on February 5th from 8AM to 9:15AM.
Please invite a guest for a FREE breakfast and to learn more about our great club.
You are welcome to join your guest as well for a great breakfast of Networking. Please email the name and email address of your prospective member to Jeromy Fritz at
fritz@presortinc.com
Trivia Night ~ February 29, 2020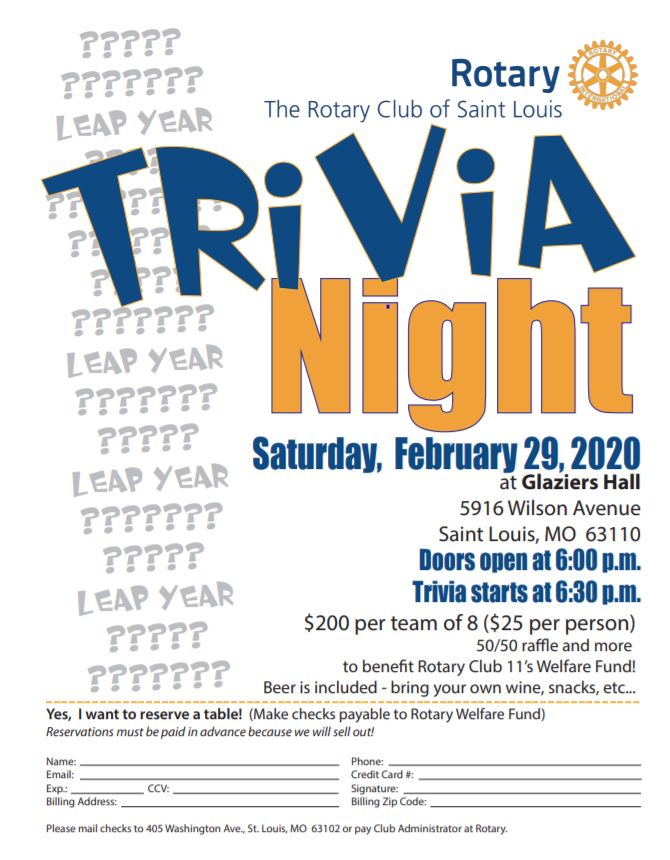 Disaster Relief Request ~ Australia District 9570
District 6060 is responding to an appeal from
Rotary District 9570 in Australia.


District 9570, comprised of 49 Rotary Clubs located in Central Queensland
Australia, covers 600,000 square kilometers (about the size of Texas) and has
been suffering from several years of drought and the unprecedented bush fires
that we have seen on our nightly news.


Scribe Report ~ January 30, 2020

Bowling Alleygations ~ David Cowell ~ January 27, 2020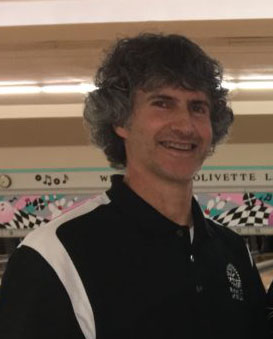 ALLEYGATIONS- 1-27-20 - David Cowell
There were some GREAT individual and team scores for the night! And some very competitive matches. The 3rd quarter is up for grabs with 4 teams within 7 points of the top.


The evening started off with a "what could have been" story from last week - Steve LaFara was on the bench last week for Team Cowell. After seeing his high scratch game fall to League President Ralph Decker and Ralph on track to eclipse his high scratch series Steve left before Game 3, telling Ralph as he exited that he had it in the bag, "All you need is a 205." This is after Ralph rolled a 265 & 216 in his first two games. Well the hex was on as Ralph could only manage a 186 in the 3rd game. It seemed to carry over to this week as Ralph had a 139 in Game 1 before righting the ship with a 192 and 246 to get his average for the night the hard way. Ralph beat his man, the missing Pete Milne who was the lone blind for the evening. Matt Wilson was above average with a 620 handicap for Team Decker, and Vic DiFate and Captain Jon were also above average for Team Soifer.


In the end, Team Decker squeaked out a 12-10 decision over the Soifer bunch and maintained their hold on 2nd place (only 3 points back of the league leaders).


Saint Louis Rotary Club Golf Tournament ~ May 20, 2020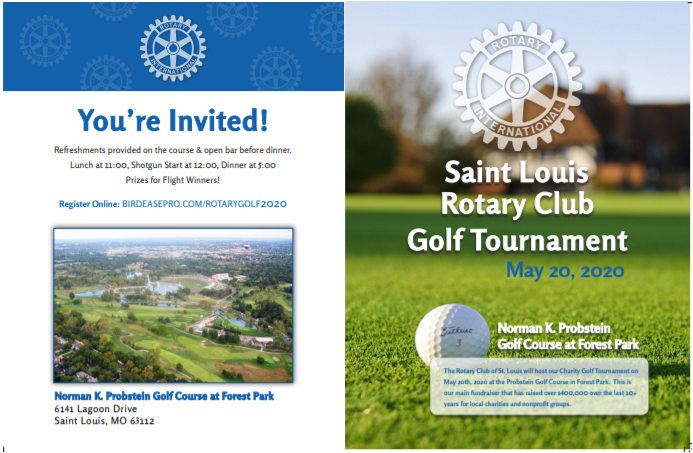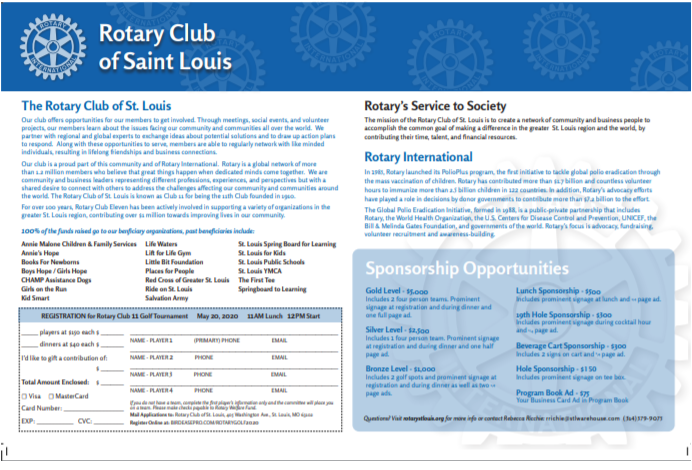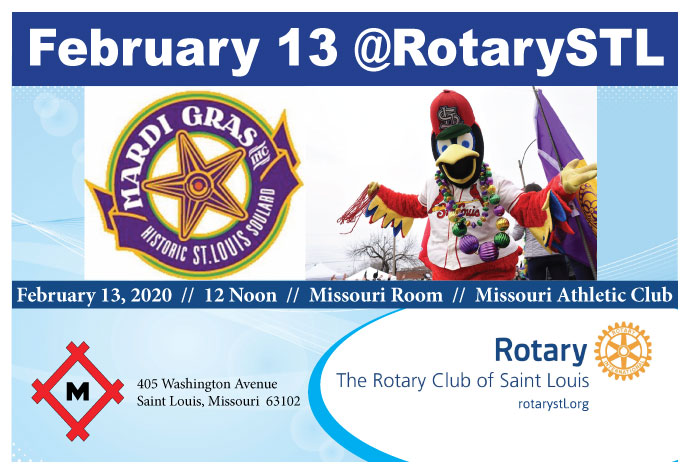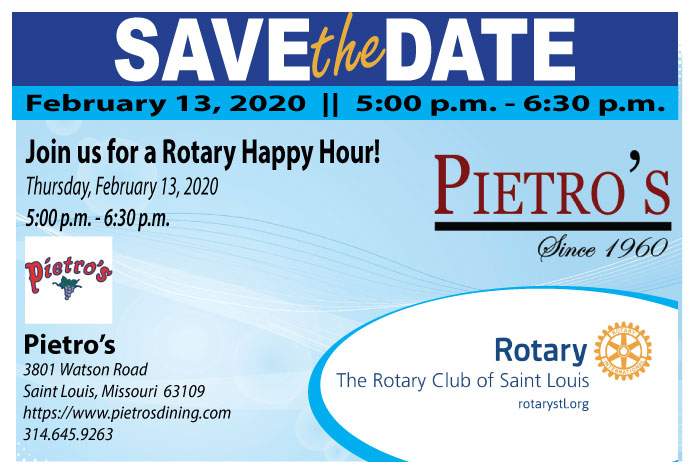 Club11 Member ~ Are you sponsoring a Grant 2020?
St Louis Rotary Grant Guidelines and Form are online at rotarystl.org: Click on the tab marked: Grant Guidelines & Form 2020. Applications must be submitted to the Rotary sponsor by March 12, 2020. Completed application with all signatures and attachments are to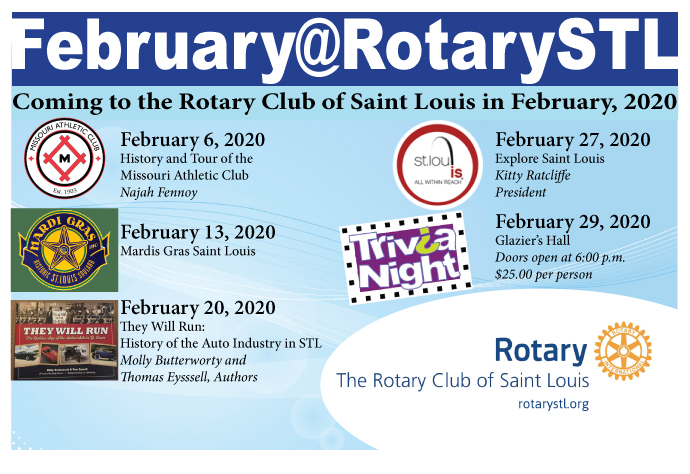 Rotary International Convention | Honolulu, Hawaii, June 6-10, 2020 Video