Weekly Newsletter January 30, 2020
Tom Chulick President & CEO at St. Louis Regional Chamber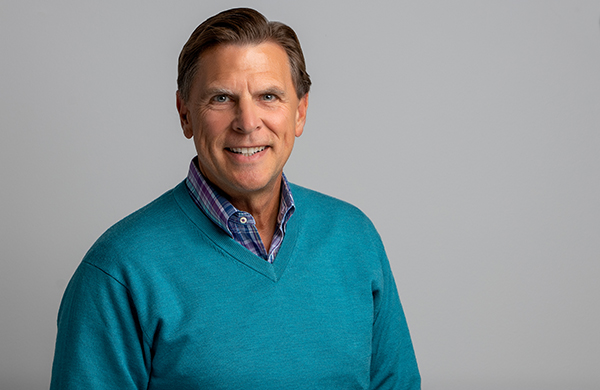 For more than 25 years, Tom Chulick championed regional economic growth and workforce development as both a banking executive and a committed business community and civic leader. In February 2018, he was asked to step out of retirement from UMB Bank and serve as President and CEO of the St. Louis Regional Chamber.


The Regional Chamber is a private sector organization that focuses on bringing more jobs to the 15-county bi-state region, helping to fill workforce gaps, advocating for a strong business environment in Missouri and Illinois and collaborating with community partners to attract more talented people to our region. The Chamber represents one-third of the region's workforce and advocates for business interests in local, state and federal governments.


Under Tom's leadership, the Regional Chamber has focused on strengthened its programs and partnerships around 1) regional economic development and job growth and 2) workforce development. In January 2019, Tom and other top business leaders launched the St. Louis Regional Economic Development Alliance (AllianceSTL), a subsidiary of the Chamber whose sole focus is to provide best-in-class business recruitment and expansion services to bring more jobs and capital investment to St. Louis, and better compete with regions like Nashville, Minneapolis and Indianapolis.


Due to the region's low unemployment rate and population growth, both elements are considered key priorities for the region's top business leaders. This year, the Chamber completed an employer business survey called Bridging the Talent Gap which identified specific skills and talent gaps to create a blueprint for success for the Chamber and other workforce leaders. The report indicated that health care, IT, financials services and STEM workforce gaps are among the region's largest workforce gaps – over 20,000 positions go unfilled each day in St. Louis.


President's Corner ~ January 30, 2019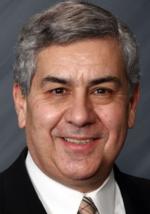 There are two important Rotary events upcoming.


On FEBRUARY 5, it's the Get to Know Rotary Breakfast sponsored by the Membership Committee at 8AM at the M.A.C. (Details in the PepperBox). We had 17 guests at last week's program with Jim Kavanaugh of the new St. Louis MLS team. Several guests want to learn more about becoming a Rotarian. Well played, Club 11! And, it was good to see some of our newer members on hand, too!


Co-chairs Jeromy & Nick have asked each of us to extend invitations to those we think may be interested in Club 11. I've reached back out to my three "hot prospects" and one has already committed to attend. If I can do it, so can you!


There's no need to go over how important new members are to our club. We all know that; but, it is equally important that our current members, new & old, actively engage in Rotary. Come to meetings. Bring a guest. Invite friends, family, or business associates to give us a look. Join us at Happy Hours. Sign-up for Trivia Night!


What a clever segue to "...important Rotary event" #2


Lunch Menu ~ January 30, 2020
January 30, 2020
Classic wedge salad  with blue cheese, tomatoes, shaved red onion, hard smoked bacon with creamy herb dressing
 ~
Chicken pot pie in pastry shell
Steamed broccoli and Italian roasted tomato wedge
Special Menu Requests For Members and Guests with dietary restrictions, alternative meals are available, but they must be ordered by no later than  11:30 am on Wednesday, January 29, 2020


Assistive Listening Headsets Available for Our Meetings
Do you sometimes have difficulty hearing our speakers despite sitting close to the front of the room? The good news is we now have a solution. In collaboration with the Missouri Athletic Club, the Program Committee has purchased an assistive technology system called VocoPro UHF. It is a wireless system that will broadcast sound directly from the podium microphone to individual headsets.


InterCity Meeting ~ Tuesday, February 4, 2020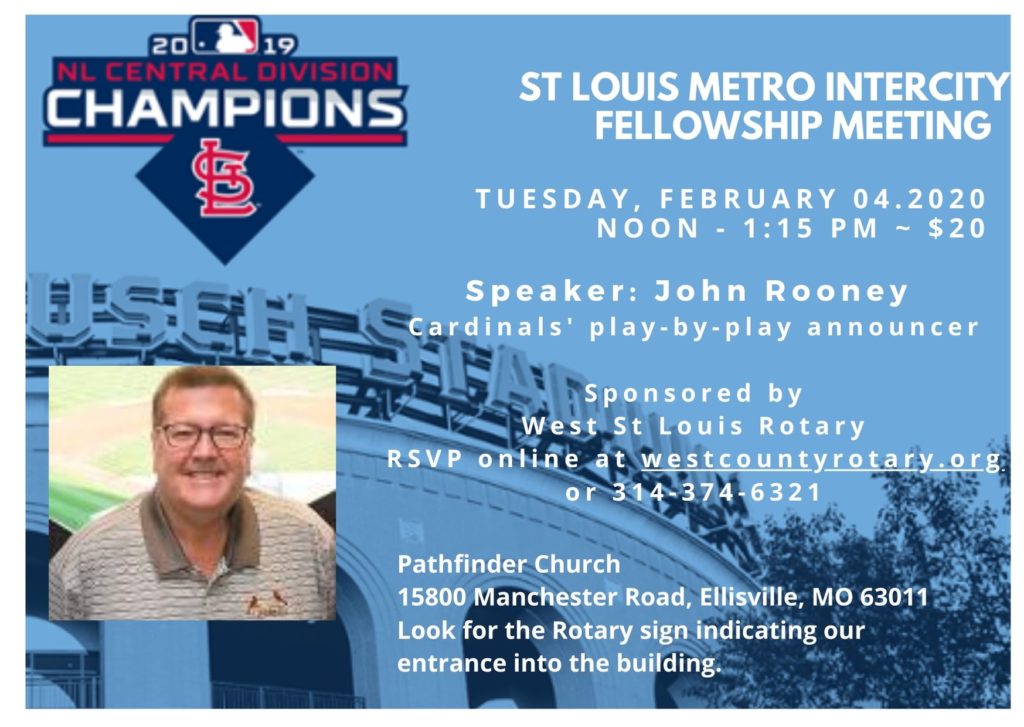 St. Louis Metro InterCity Fellowship Meeting
Tuesday, February 4, Noon – 1:15 PM
The Rotary Club of West St. Louis County
Get to Know Rotary Breakfast ~ February 5, 2020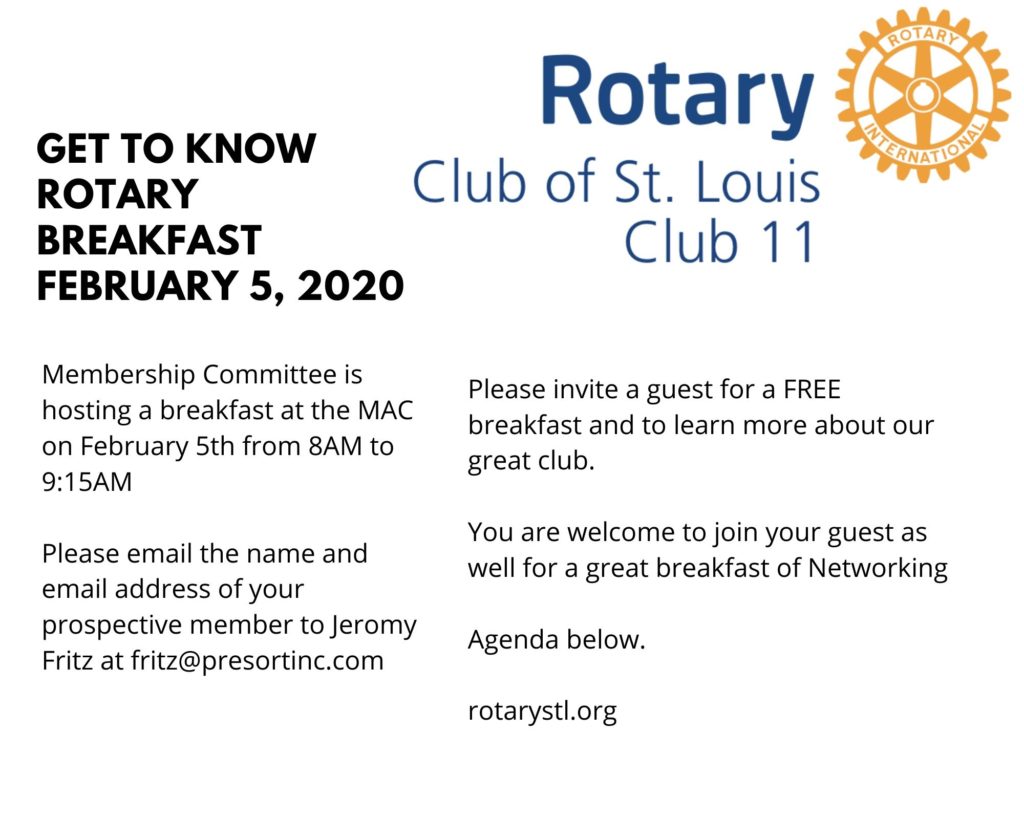 Membership Committee is hosting a breakfast at the MAC on February 5th from 8AM to 9:15AM.
Please invite a guest for a FREE breakfast and to learn more about our great club.
You are welcome to join your guest as well for a great breakfast of Networking. Please email the name and email address of your prospective member to Jeromy Fritz at
fritz@presortinc.com
Trivia Night ~ February 29, 2020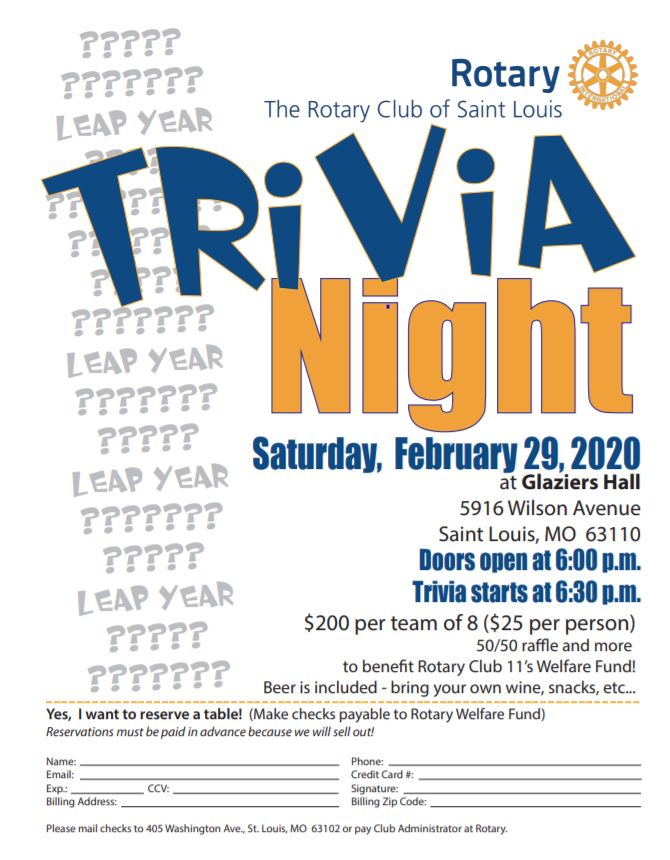 Trivia Night - Saturday, February 29, 2020 at Glaziers Hall, 5916 Wilson Avenue, St. Louis, MO 63110. Reserve a table: $160 per team of 8 ($20 per person) to benefit our community grants. Beer is included - bring your own wine, snacks, etc.. Order tickets with this link: .https://the-rotary-club-of-st-louis.ticketleap.com/trivia-night/
Disaster Relief Request ~ Australia District 9570
District 6060 is responding to an appeal from
Rotary District 9570 in Australia.


District 9570, comprised of 49 Rotary Clubs located in Central Queensland
Australia, covers 600,000 square kilometers (about the size of Texas) and has
been suffering from several years of drought and the unprecedented bush fires
that we have seen on our nightly news. Much of this District is rural and
their farming industry has been especially impacted by drought and fires.
Rotary Clubs there are asking for help specifically to provide water and food
for livestock in this rural area.


Scribe Report ~ Bob Zangas ~ January 23, 2020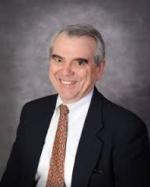 Scribe Report January 23, 2020
President Bob called the meeting to order followed by the Pledge of Allegiance and the Rotary Four Way Test. The invocation was done by Jack Windish. Bill Piper was the song leader with a great version of Yellow Submarine. Rotarians wanted to continue singing but Bill got tired and ended the singing.


Bob Zangas Community Service has grant applications available on the Rotary website. The applications are to be submitted electronically and must be completed by March 12, 2020. All grant applications must be sponsored by a Rotary member.


Membership Committee will be hosting a Get to Know Rotary Breakfast on February 5th, 2020 at 8am-9am. Please invite guest so they can learn about our great club


Don't forget Rotary Trivia Night on February 29, 2020. Get a table of friends and make your reservation.


Sgt. At Arms Dan Conway told us about his coaching experience with his daughter in goal before introducing an exceptionally large list of guests and visiting Rotarians.


Matt Weiss introduced our guest speaker Jim Kavanaugh, the CEO and Co-Founder of World Wide Technology and one of the Co-owners along with the Taylor family of Enterprise. Jim talked about the St Louis MLS team and the new soccer stadium, offices and practice facility that will be transforming the area around Union Station combining sports, business and play.


Bowling Alleygations ~ Ralph Decker ~ January 20, 2020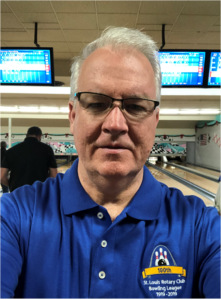 Alleygations for Monday, January 20th, 2020.


As our country was honoring this day for Martin Luther King, our fellow Rotarian Matt Weiss also had a dream. You see, Matt's dream tonight was to bowl a perfect night of strikes and finish the evening with a 900 series. His dream began with rolling a perfect strike in the first frame of game one. It was a crushing blow to the pocket. The normally reserved Rotarian Club #11 crowd was on its feet cheering for Matt as he left no dead wood on the deck. His dream ended in the second frame, as he left the ten pin standing. In fact, his dream was crushed because this would be the only strike Matt would roll the entire night! Thanks to his great support team of Rotarian friends and a bucket of cold ones, his dream is still alive for another week! Matt, we really appreciate your enthusiasm for this sport, and the fun times you bring each week.


Steve LaFara, your league high scratch series still stands at 685. My third game was a 186 as I finished the evening with a 667 series. I would take a 667 series any week! You are a great sport my friend! It's the camaraderie and friendly competition that I enjoy the most each week.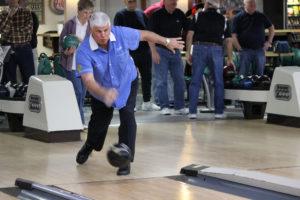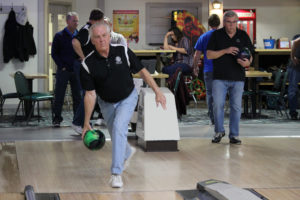 Saint Louis Rotary Club Golf Tournament ~ May 20, 2020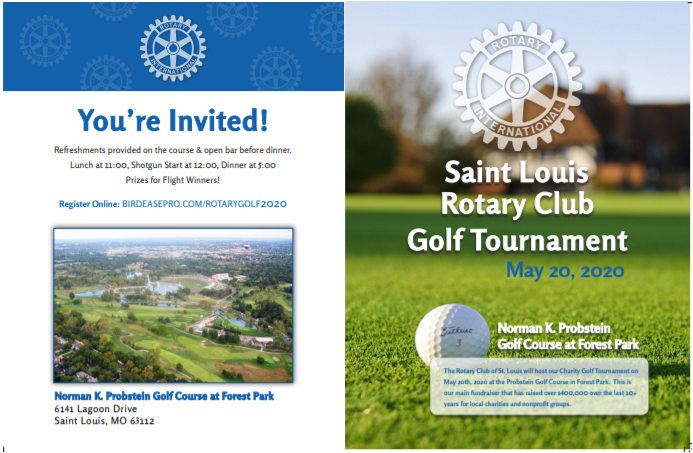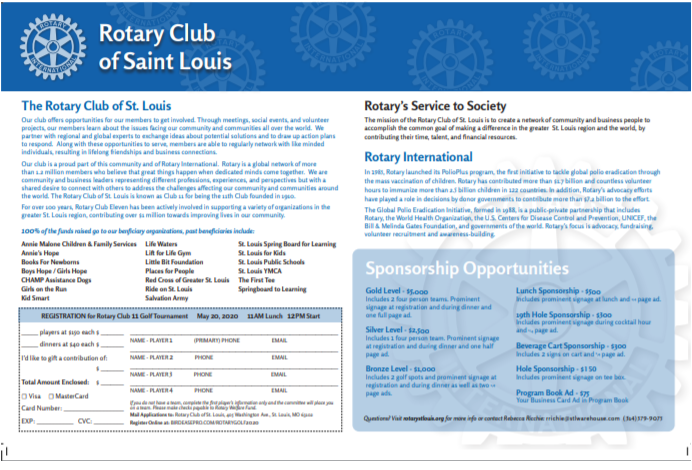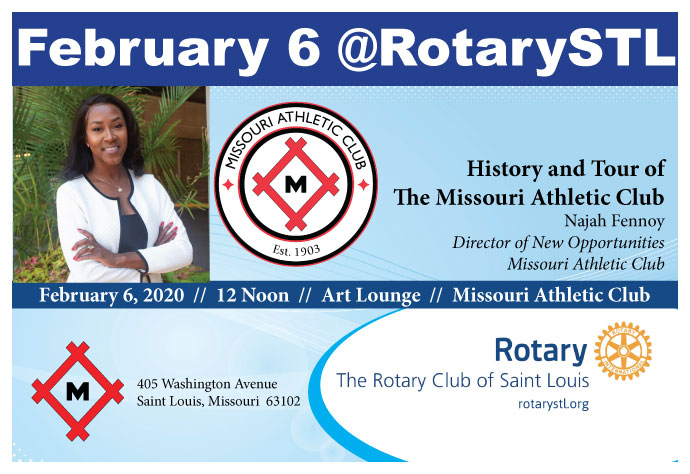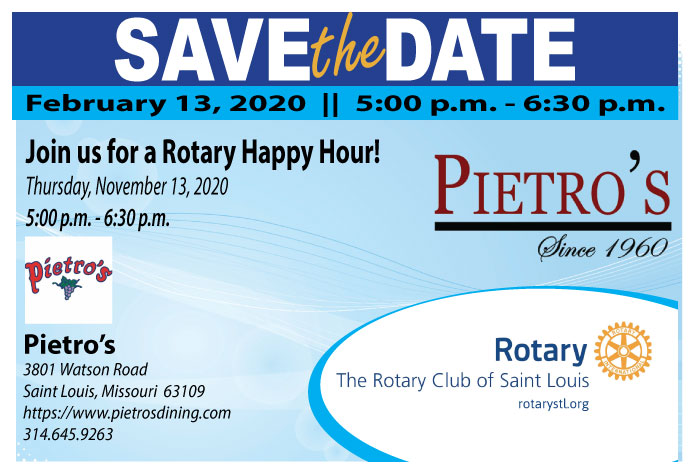 Club11 Member ~ Are you sponsoring a Grant 2020?
St Louis Rotary Grant Guidelines and Form are online at rotarystl.org: Click on the tab marked: Grant Guidelines & Form 2020. Applications must be submitted to the Rotary sponsor by March 12, 2020. Completed application with all signatures and attachments are to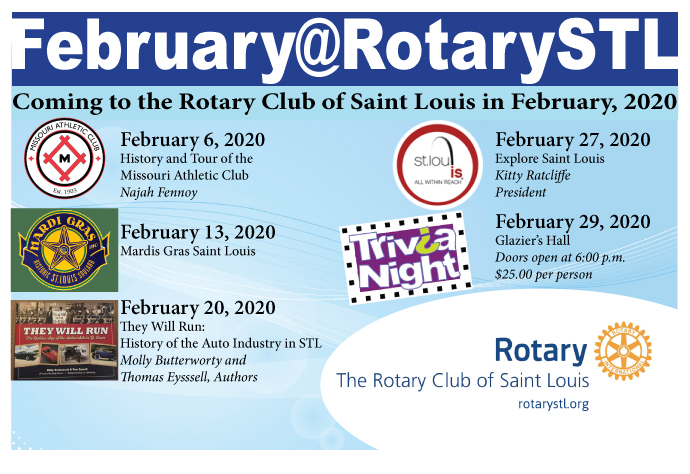 Rotary International Convention | Honolulu, Hawaii, June 6-10, 2020