Kitty Ratcliffe, President Explore St Louis ~ Speaker February 27, 2020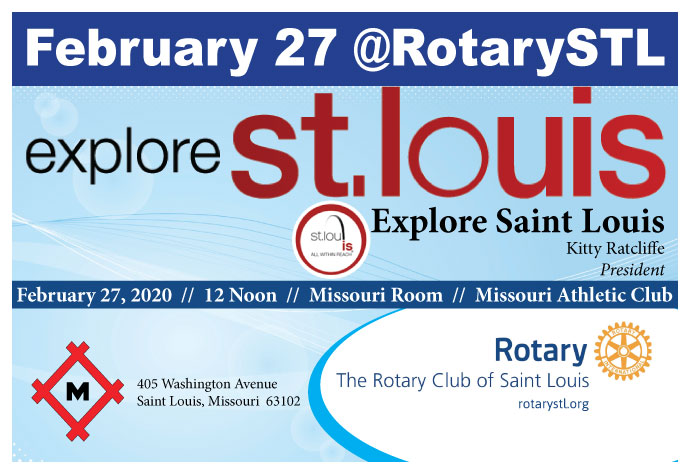 President's Corner ~ February 27 2020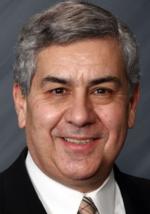 President's Corner
After last week's meeting - which featured an outstanding presentation by Molly Butterworth & Tom Eyssell on the history of the automobile in St. Louis - I noticed two groups of Rotarians gathered. One was in a corner of the Missouri Room and the other was in the outer lounge where we check-in, pay for parking, etc.


Both groups were earnestly planning upcoming events for Club 11 that are at the heart of what we do. The Community Service Committee was working on the process to review Community Service Grant applications and future Community Service actions. The New Generations Committee was planning the 8th Grade Awards Program for later this spring.


What impressed me was the focus of these two groups of Rotarians. They were answering Rotary's call of "Service above Self". Pride and selflessness were evident in what they were doing. There had been no prompting on my part or the Board's. But, here were members of Club 11 taking their committee responsibilities very seriously. They volunteered to serve on their respective committees; and, they were organizing events and benefits for others.


**

Lunch Menu ~ February 27 2020
Wedge of Baby romaine w/ feta cheese, olives, tomatoes & Greek Vinaigrette
~
Bacon Wrapped Meatloaf w/ Sweet Tomato/Brown Sugar Sauce, Green Beans & Carrots
**

Special Menu Requests For Members and Guests with dietary restrictions, alternative meals are available, but they must be ordered by no later than 11:30 am on Wednesday, February 26, 2020 If you don't reserve in advance please do not take a special meal ticket.

Trivia Night ~ February 29, 2020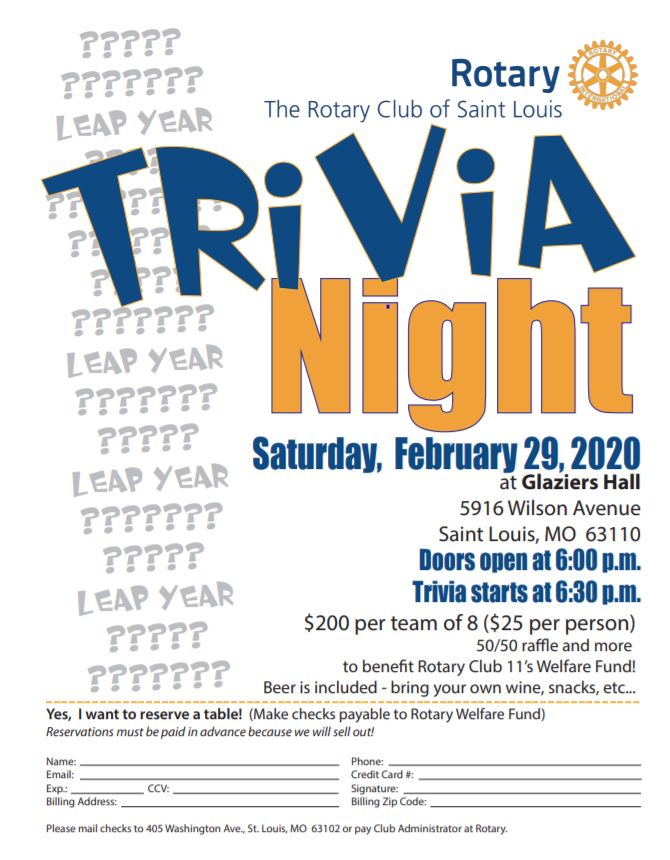 Trivia Night - Saturday, February 29, 2020 at Glaziers Hall, 5916 Wilson Avenue, St. Louis, MO 63110. Reserve a table:
Scribe Report ~ W. R. Piper ~ February 20, 2020

Report for the Meeting of 20 2020
The meeting was called to order promptly at 12:00 p.m. by President Bob Garagiola, who led the Club in the Pledge of Allegiance and a recitation of the Four-Way Test. Bob Zangas delivered the invocation, which was followed by the undersigned's attempt to lead the Club in "My Merry Oldsmobile" in line with the automotive them of the program. The Club and the songleader, however, were literally not on the same page of lyrics, leading to the rapid termination of tunification. Blessedly, all proceeded to lunch immediately thereafter.


After an interval, President Bob returned to the podium for announcements, starting with a reminder that next week's program will be presented by Kitty Ratcliffe, formerly of Downtown St. Louis, and now president of "Explore St. Louis", a/k/a the Convention and Visitors Commission. The following week (3/5), Don Pohl of Ranken Technical College will join us to update the Club on activities at the school.


Trivia Night is coming! Mary Jane Thomsen thanked those who have committed and assured those who haven't they are welcome to sign up.


Bob Zangas spoke on behalf of the Community Service Committee and reminded attendees that grant proposals are due by March 12th and the form is on the Club website. Any member may sponsor a group applying for a grant.


President Bob then took back the mike, reminding us of the next opportunity to participate in serving dinner and meeting with students at Lift for Life Academy on March 17th . He also gave fair warning of an idea from the Membership Committee about trying out a breakfast meeting at the MAC West as an alternative to a lunch meeting. Polling by e-mail is to begin soon. Bob finished by reporting on the most recent happy hour at Pietro's – 40+ attendees and much fun.


Sergeant-at-Arms Dan Conway next appeared and shared a great story about a period of time at the family firm when new hires were tested by the Girl Scout cookie test – could they survive the period of time between when cookies were ordered and when they were delivered? No comment on this from Past President Jim Conway as of this writing.


Dan also recognized Emmanuel Amoaka (guest of Rose Cooper) and the perpetually visiting J.Gary Neal of the Fresno Sunrise Club.


Curt Linton then introduced our speakers, Molly Butterworth and Tom Eyssell, who shared highlights of their new history of St. Louis automotive life, They Will Run, the first serious work on this subject in nearly 40 years. Molly and Tom tag-teamed, emphasizing the importance of the city's central location and emphasizing that it was both a center of wagon-building (no surprise to fans of the history of western expansion) and cycling (a new on me, anyway). Banner Buggy and Moon Brothers were big in buggy-building before the arrival of the motorcar, which first was built in the city by the St. Louis Motor Carriage Co. in 1898 and their "Rigs That Run", which seems apt for so many "horseless carriages" being such glorified rigs.


Bowling Alleygations ~ Doug Lorenz ~ February 17, 2020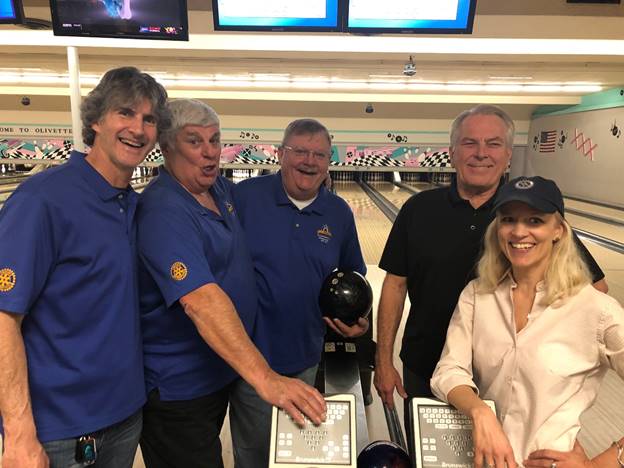 Team Cowell~ 3rd Quarter Champs: David Cowell, Matt Weiss, Steve LaFara, Jennifer Krassinger, Don Lorenz, Bob Barnes
Congratulations to Team Cowell for winning the 3rd quarter of the Rotary Bowling League. They started the night in second place and took the fight to Team Decker winning 16 – 6 taking 1st place by 9 points overall. Ralph Decker exacted a bit of revenge in the third game by bowling a 237 and winning the game but it wasn't enough to salvage first place. Team Cowell was missing "The Legend" Don Lorenz, who is off golfing in Phoenix, so they brought in their secret weapon Jennifer Krassinger who had a career night bowling a 665 handicap series and basically carrying Team Cowell to victory. (Since Don L was not available, and they needed a Lorenz in the team picture, I filled in, ).


In the other matches, just as in the championship match, the lower ranked teams all beat the higher ranked teams and swapped positions. Team Cooper beat Team Conway 18 – 4 to take 3rd overall for the quarter. Arnold Hadler had a 634 handicap series and Rose Cooper had a 641 series. Bob Zangas led team Cooper with a 634 handicap series.



Rotary Youth Leadership Awards Scholarship Opportunity 2020 – Application Materials
The St Louis Rotary Club awards one scholarship to Missouri RYLA annually. The links below take you to the St. Louis Rotary Club RYLA 2020 Handout for our club and to the St. Louis Rotary RYLA 2020 Application. Submit completed application to club11@rotarystl.org by Tuesday, March 31, 2020.


The Missouri RYLA Academy is a 4-day, 3-night training program for current high school freshmen, sophomore and junior students who exhibit a desire for community service. Developed by some of Missouri's top professional educators, the curriculum is designed to identify and enhance the qualities of Servant Leadership for each participant, train them on how to successfully implement a service project, and inspire them to live a lifetime of "Service Above Self." In addition, participants are exposed to all the programs and values Rotary has to offer. Established in 1992, Missouri RYLA Academy has trained and inspired more than 2000 students state wide. It is currently a model for RYLA Academies worldwide.


Do you know a St. Louis high school student who would like to attend this leadership camp? It is held at Williams Woods University in Fulton, MO. Additional details are in our RYLA application links below and on the https://missouriryla.com website.There are two sessions to choose from: Missouri RYLA 2020 Academies ~ Fulton, Missouri


Session 1: Sunday, June 28th to Wednesday, July 1st, 2020


Session 2: Sunday, July 12th to Wednesday, July 15th, 2020
Please share our application materials with St Louis High School students, parents, counselors, and teachers.


Questions??? Main Contact : Michele Goad


Rose Cooper, New Generations Chair


Program Committee Meeting: Monday, March 2, 2020 @ noon ~ MAC Downtown - Veterans' Room
InterCity Meeting ~ March 4, 2020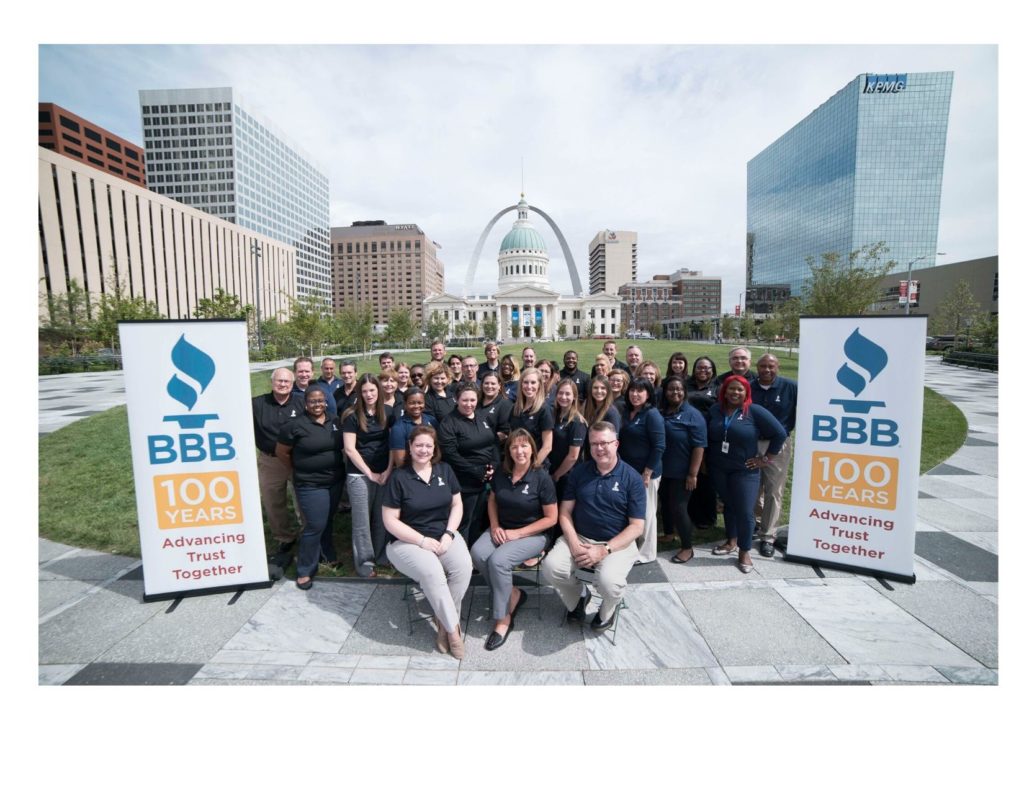 St. Louis Metro InterCity Fellowship Meeting ~ Wednesday, March 4, Noon- 1:15 PM
Sponsored by The Rotary Club of Clayton-Ladue


Grant Guidelines & Form 2020 ~ St Louis Rotary
Each application must be sponsored by a current member of the Rotary Club of St. Louis. Rotarian Sponsor must support and sign the final application before submitting to the Community Service Committee.


Applications must be submitted to the Rotary sponsor by March 12, 2020. Completed application with all signatures and attachments are to be sent by the Rotary sponsor, no later than March 18, 2020, to either: Bob Zangas or Phil Hesley.


Don Pohl, President of Ranken Technical College - Speaker, March 5, 2020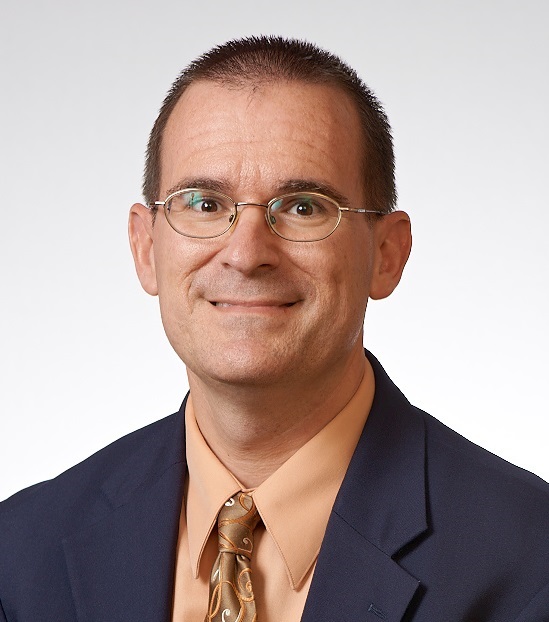 Our speaker on Thursday, March 5, 2020 is Don Pohl, President of Ranken Technical College.



Volunteer @ Lift for Life Gym ~ March 17, 2020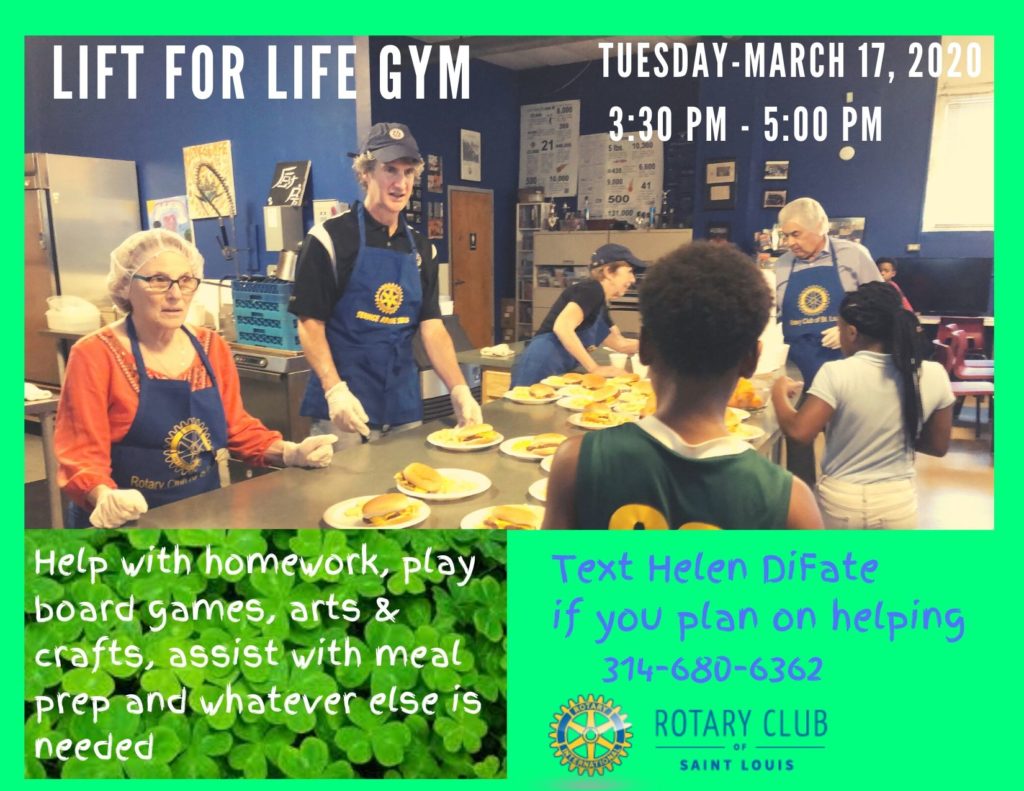 Get to Know Rotary Breakfast ~ March 18, 2020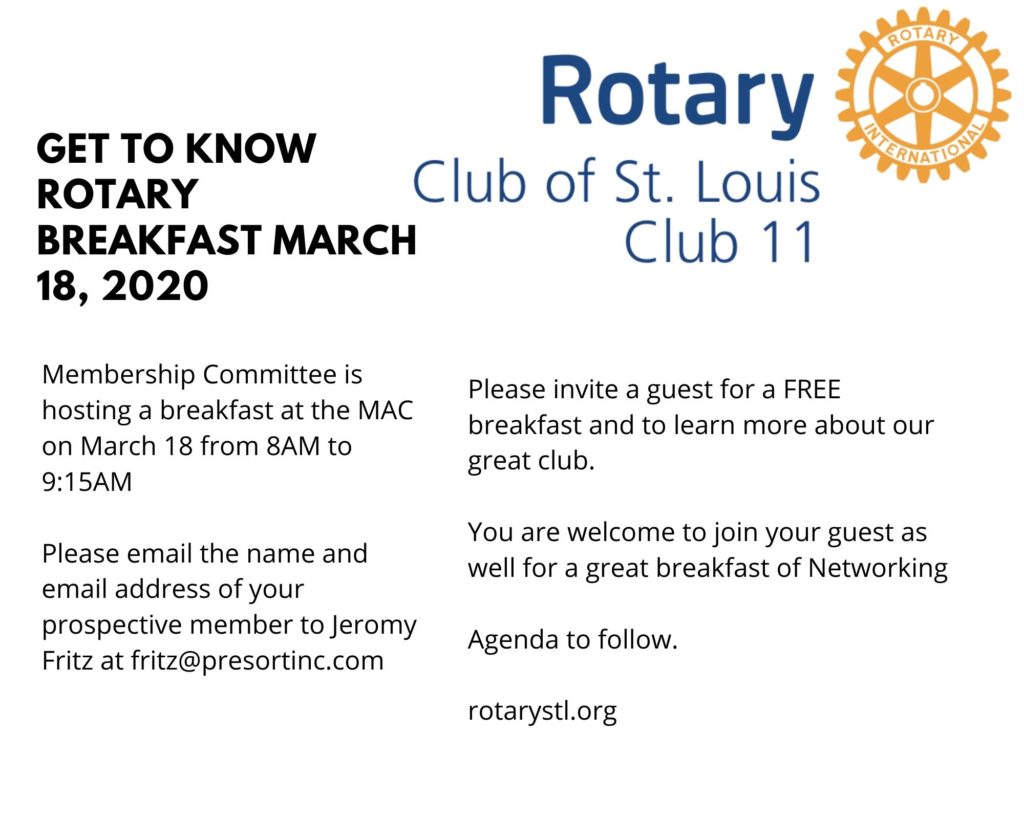 Membership Committee is hosting a breakfast at the MAC on March 18 from 8AM to 9:15AM.
Please invite a guest for a FREE breakfast and to learn more about our great club.
You are welcome to join your guest as well for a great breakfast of Networking. Please email the name and email address of your prospective member to Jeromy Fritz at
fritz@presortinc.com
St Louis Rotary Club Social @ Seamus McDaniel's 3-25-20
Join St Louis Rotary Club @ Seamus McDaniel's on March 25, 2020 from 5pm-7pm .- Social time!!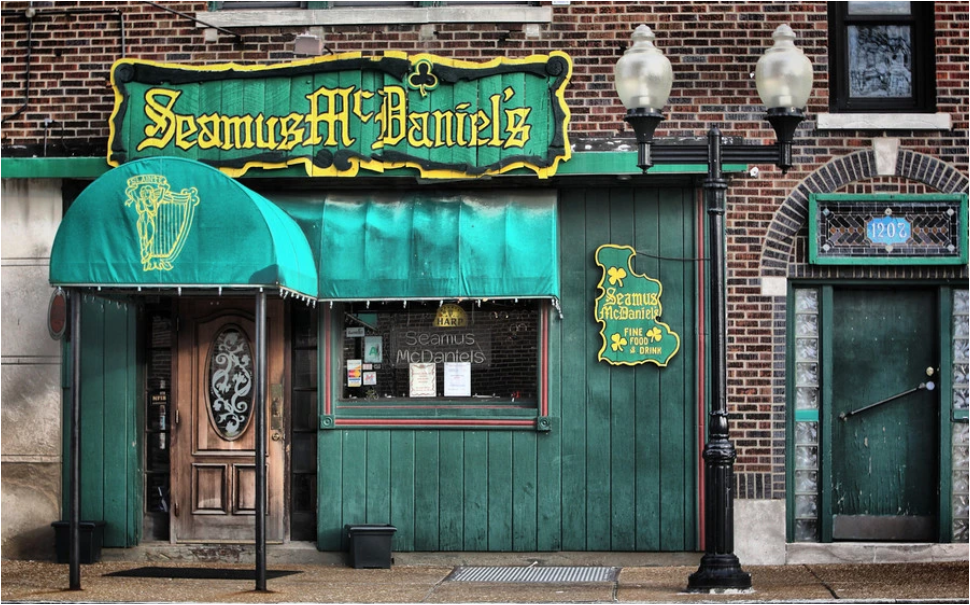 Assistive Listening Headsets Available for Our Meetings
Do you sometimes have difficulty hearing our speakers despite sitting close to the front of the room?  The good news is we now have a solution.  In collaboration with the Missouri Athletic Club, the Program Committee has purchased an assistive technology system called VocoPro UHF.  It is a wireless system that will broadcast sound directly from the podium microphone to individual headsets.  If you have interest in trying out this new system, headsets can be reserved and checked out at the badge table prior to our weekly meetings.


Rotary International Convention | Honolulu, Hawaii, June 6-10, 2020 Video