Weekly Newsletter December 05, 2019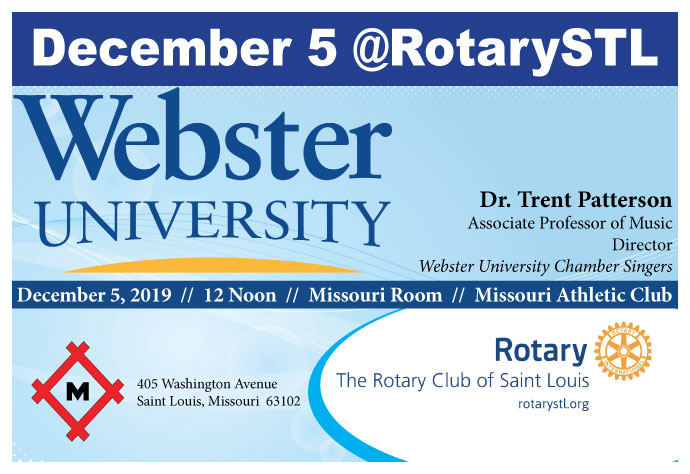 President's Corner ~ December 5, 2019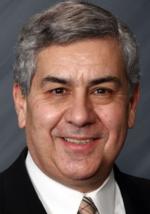 Thanksgiving is behind us. I hope all Rotarians enjoyed their family and friends and … the Turkey Burp! November was a busy month for Club 11 and December will probably be just as busy. It will have fewer Rotary events but more preparations for the Christmas holiday.
The PepperBox covers the schedule of up-coming December programs and events. I'll mention one that has plenty of Rotary goodwill for all. Our Holiday Party is December 13. Dinner, Dancing and Holiday Fun. Get your RSVPs in ASAP or you will be OOL (out of luck). Ho! Ho! Ho!
If year-end giving is part of your Holiday activities, don't forget Club 11's All-in-One Fund and the Rotary Foundation. Our programs rely heavily on the generosity of our members. Thank you for joining in on that part of Rotary.


Rolling for Rotary ~ A Great Success

'Our annual Rolling for Rotary fundraiser was a great success on Sunday Nov 24th by raising over $3200 at Olivette Lanes. Thanks to the 11 Rotarians that sponsored lanes for $150 each including Beth Russell, Pete Milne, Matt Weiss, Doug Lorenz, Don Lorenz, Katie LaMarsh, Steve Rosenblum, Richard Warriner, Rebecca Richie, Terry Werner and Rose Cooper. Thanks to Rotarians Ralph Decker, Don Klackner, Jean Cowell, David Cowell and Bob Garagiola who added personal donations to the total. The silent auction netted another $475 and Rose Cooper was the 50/50 winner of $210. A Lottery scratchers raffle netted $315. The lanes were filled with Rotarians families and friends including a slew of young kids, the youngest just 2 weeks old (Terry Werner's 1st grandson).


Lunch Menu ~ December 05, 2019
Chilled Shrimp & Crab Salad w/ brandied Cocktail sauce
~
Roast Strip Loin w/ Mushroom Sauce
Rosemary roasted Potatoes
Brussel Sprouts w/ Onions
Special Menu Requests For Members and Guests with dietary restrictions, alternative meals are available, but they must be ordered by no later than 11:30 am on Wednesday, December 4, 2019.


Scribe Report ~ James Webster ~ November 21, 2019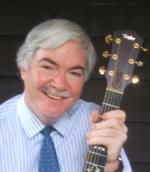 President Bob opened the meeting promptly at noon. The Pledge of Allegiance and the four way
test were recited by all.


This routine beginning gave way to a somewhat impromptu rendering of "Row, row,
row your boat", perhaps a traditional American holiday song with which the
writer was unfamiliar.


President Bob then reported on several 'thank yous' that had been received including appreciation for the work done by mentors at
the Young Citizens award event, and a report from St.Patrick's Center that the
coat give-away had produced winter clothing for one hundred veterans.


Upcoming events were described with the dates as follows:


12/5 Webster University singers + holiday cards for USO


It is quite possible that I missed some of the events while engrossed in my spinach salad,
so I would refer you to other sections in this 'Pepper Box' edition for a more
complete description of the upcoming programs.


Contributions to "The Giving Tree" were solicited. Community Services identifies needy families who have spent thirty days in a homeless shelter. The requests range from cash (for bus passes), to stocking caps, gloves and soccer balls for the children. Gifts need to be returned by the 12/12/19 deadline.


A recap of "Old Newsboys Day" was given with the top collectors being recognized. Kent Steinbrueck headed the list with a personal collection of $354. In discussing this successful result with Kent he denied that his energetic dancing interpretation of "Newsies" was the reason but rather the
enormous volume of traffic coming off exit 7 this morning. A total of $1,356.64 was raised.


Mike Regan stood in for our insouciant sergeant at arms, Dan Conway, and welcomed today's guests.


Nominations Announced November 14, 2019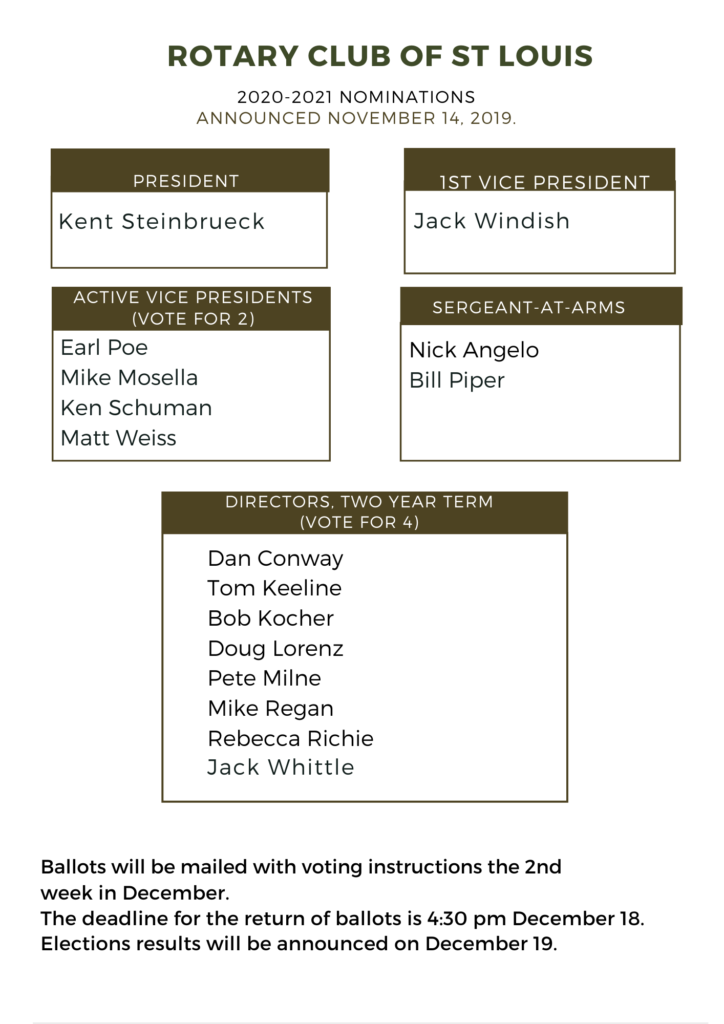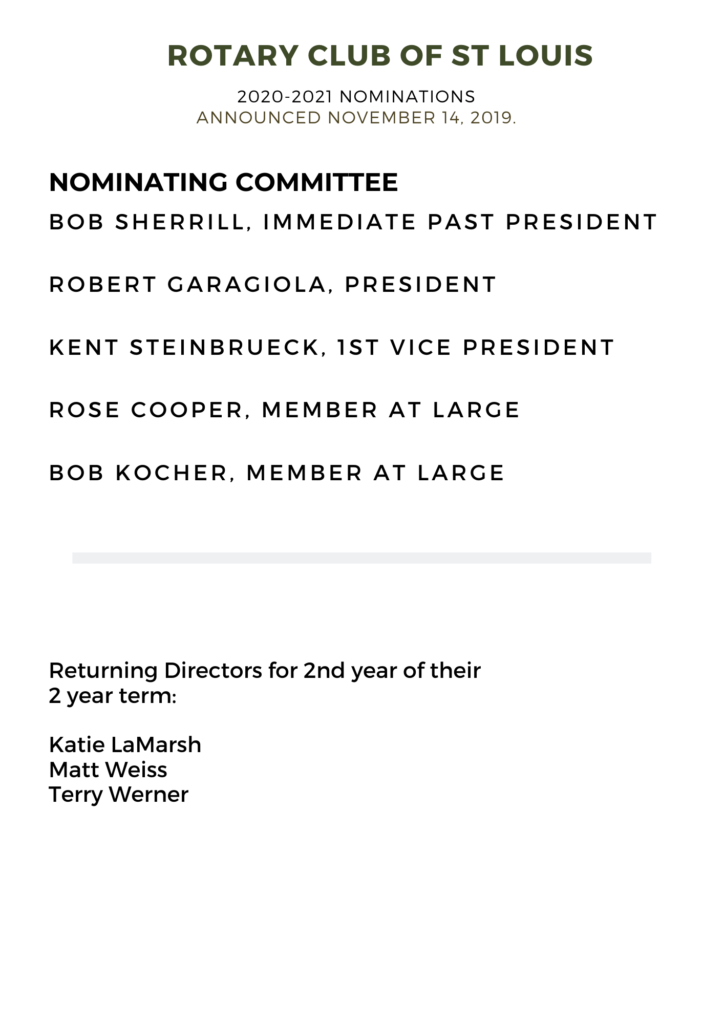 Take a Tag from the tree ~ Bring Gifts for Needy Families by December 12, 2019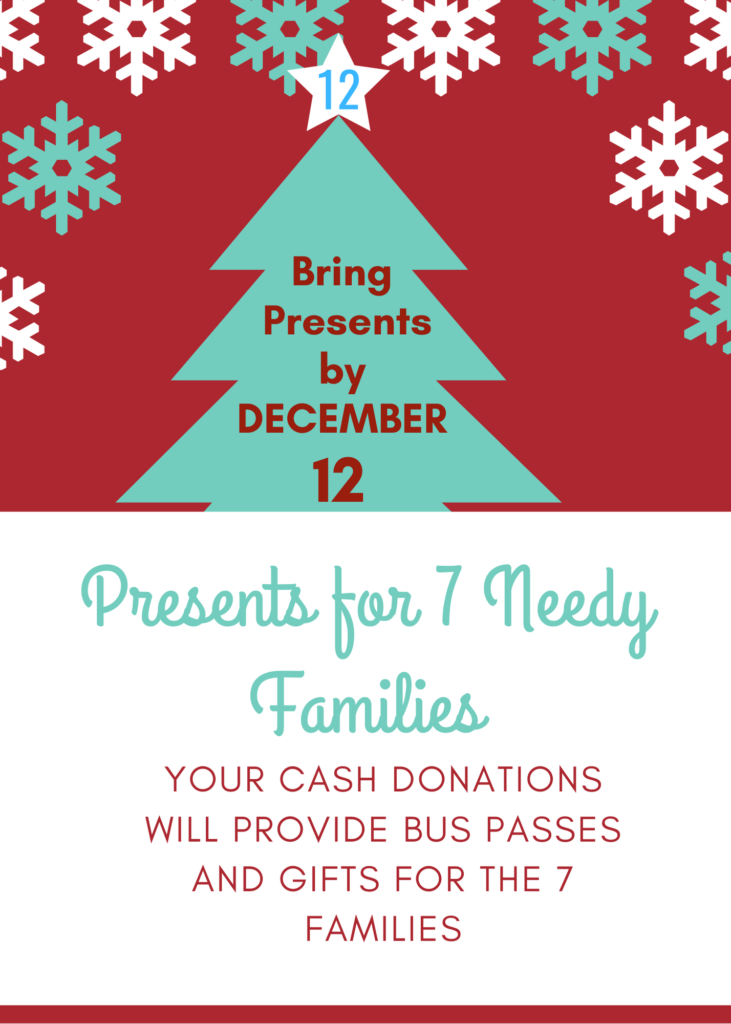 Rotary St Louis will is working with Gateway 180 on presents for seven needy families for Christmas 2019.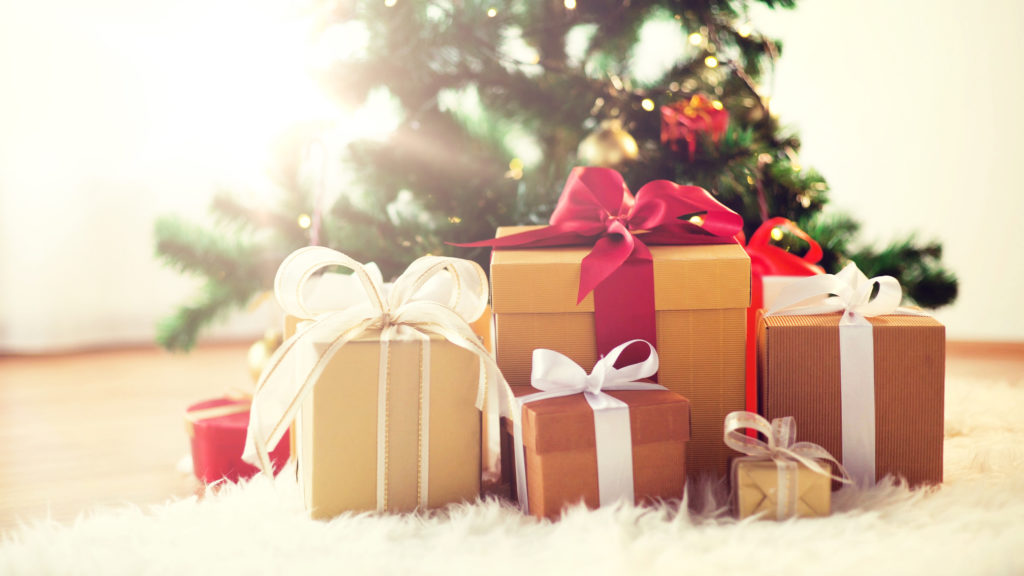 Tags are displayed on the small Christmas Tree near the sign in table.
Presents and cash donation deadline is December 12, 2019.
We are helping 7 families that have been homeless and have recently been placed in temporary housing. Families vary in size from 2 to 4 members. Rotary members can choose a tag to help a specific individual or a family.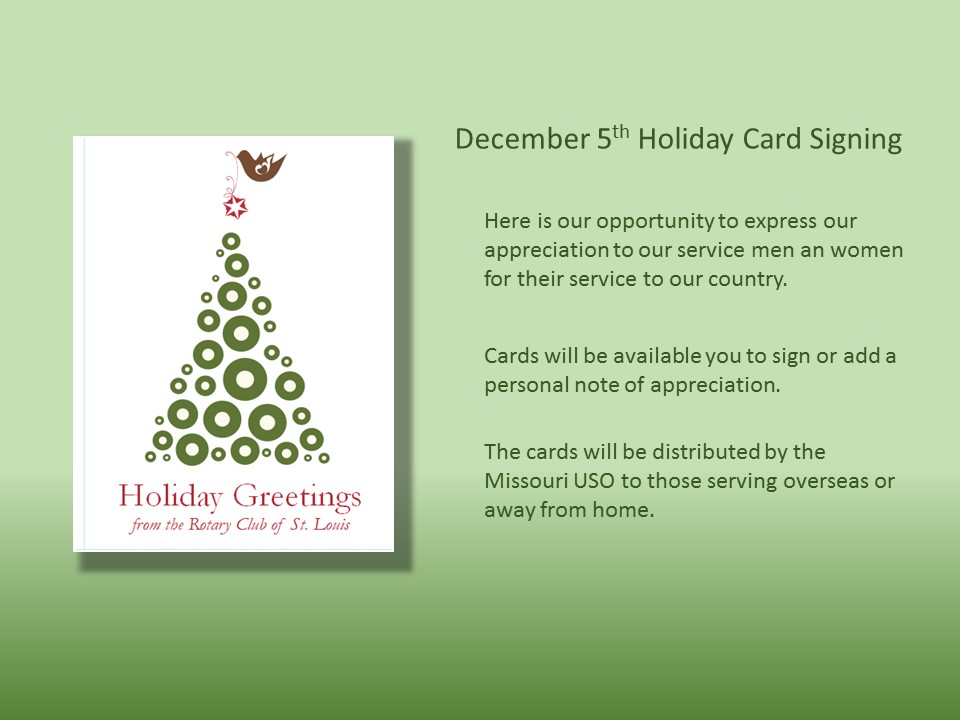 Holiday Party ~ December 13, 2019
Save the Date ~ Friday, December 13, 2019 ~ MAC - Downtown
Plan on joining us for our annual holiday party ~ Cost: $75.00 - Watch for details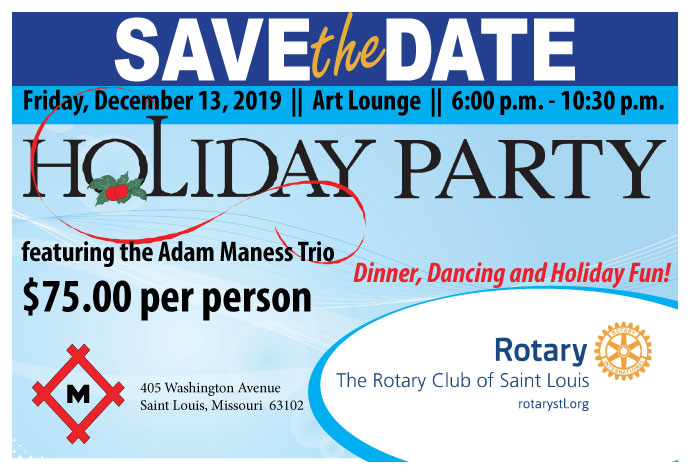 Bowling Alleygations 11-25-19 ~ Terry Werner
We had yet another wonderful evening of bowling and fellowship at Olivette Lanes. We always enjoy guests so feel free to come out and watch us bowl and share in some of the fun! Better than that, why not join us for the second half of the league?


The Cowell team fought hard against the first place Conway team but fell 14-6. These were critical points for the Conway team as they held their first place spot in the second quarter. The second place Soifer team also held their own with a 15-7 victory over the depleted Decker team. Werner and Wilson held their own for the Decker team but bowling with two blinds left no room for error. The last place Lorenz team beat up on the Cooper team, 20-2, and nearly moved out of last place but to no avail. Another week of last place distinction for them!


Lift for Life Gym ~ December 17, 2019 ~Your Help Needed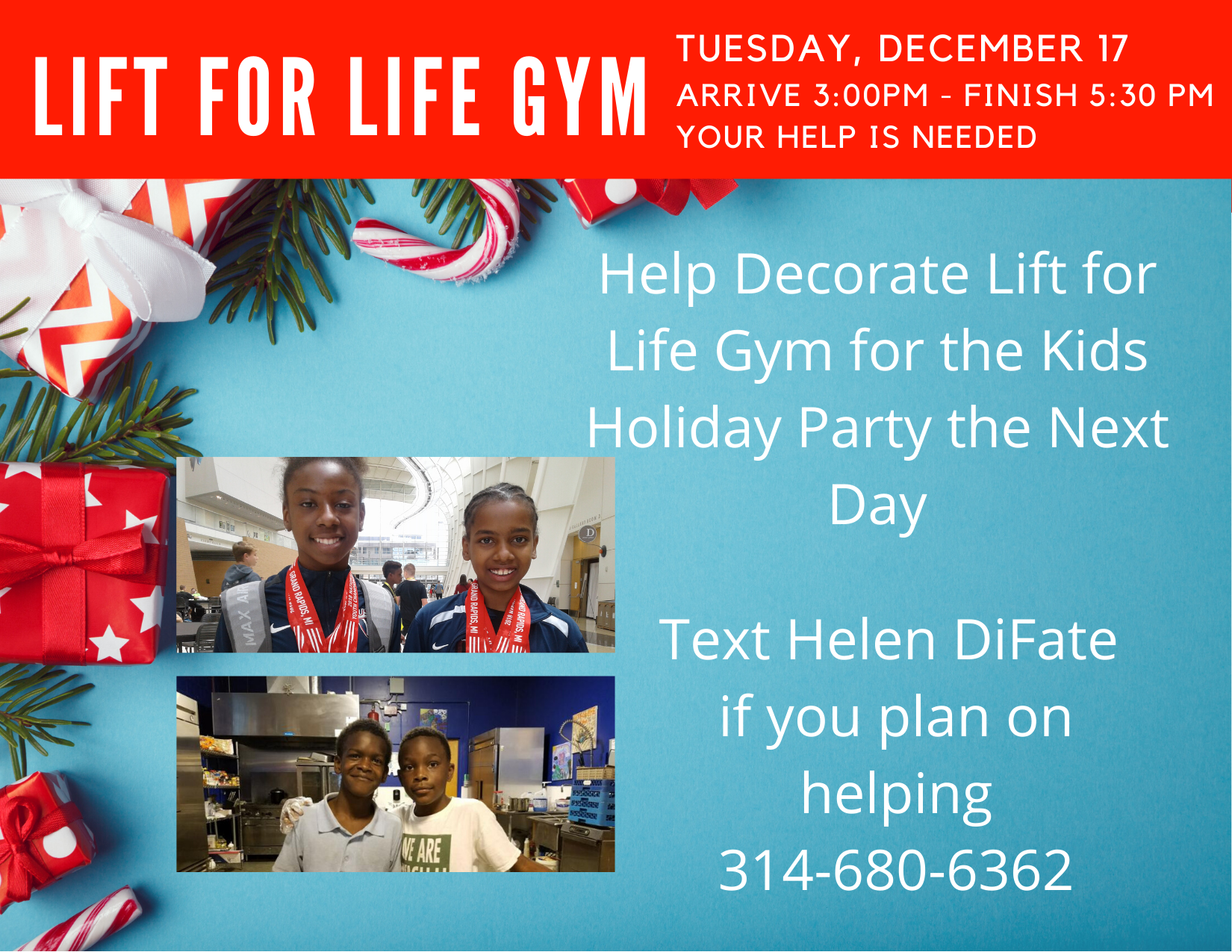 Your Help is Needed
St Louis Metro InterCity Fellowship Meeting 12-4-19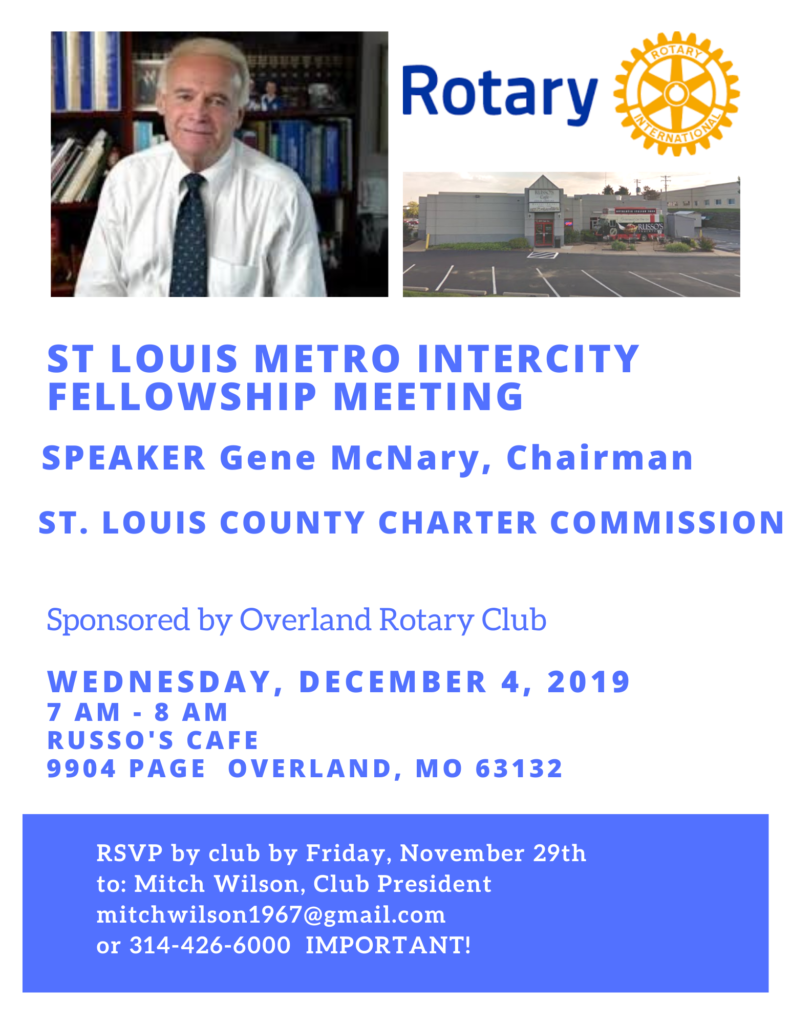 The December 4, 2019 InterCity meeting is sponsored by Overland Rotary Club. Breakfast is $10.


July 1, 2019 - June 30, 2020