Weekly Newsletter November 7, 2019
General Joseph L. Lengyel, Chief of National Guard Bureau ~ Keynote Speaker ~ November 7, 2019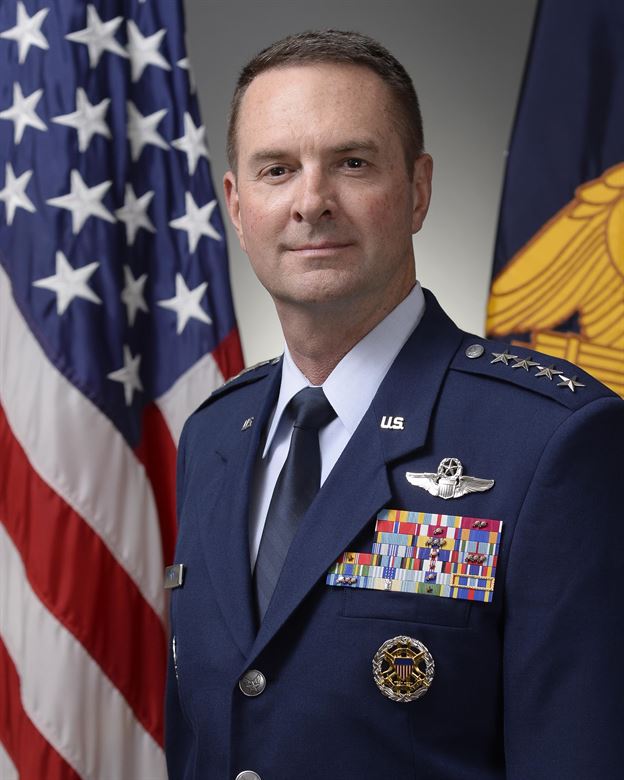 Gen. Joseph L. Lengyel is the 28th Chief of the National Guard Bureau. As Chief, he ensures the 453,000 Army and Air National Guard Soldiers and Airman are accessible, capable and ready to protect the homeland and to provide combat forces to the Army and the Air Force.


Prior to his current assignment, General Lengyel served as the Vice Chief, National Guard Bureau.


General Lengyel was commissioned in 1981 through the Reserve Officer Training Corps program at University of North Texas. He served in various operational and staff assignments, primarily as an F-16 Instructor Pilot and Weapons Officer. His experience in the F-16 includes tours in Air Combat Command, Pacific Air Forces, United States Air Forces in Europe and the Texas Air National Guard. He has commanded a fighter squadron, operations group, air expeditionary group and the Air National Guard Readiness Center. General Lengyel is a command pilot with more than 3,000 flying hours primarily in the F-16. Additionally, General Lengyel served as the Senior United States Defense Official; Chief, Office of Military Cooperation; and Defense Attaché, Cairo, United States Central Command, Cairo, Egypt.


EDUCATION
1981 Bachelor's degree in chemistry, University of North Texas, Denton
1984 Squadron Officer School, Maxwell Air Force Base, Ala.
1988 Fighter Weapons Instructor Course, Nellis Air Force Base, Nev. 1994 Air Command and Staff College, by seminar
2001 Air War College, by correspondence
2008 Fellow, National Security Management Course, Maxwell School of Citizenship and Public Affairs, Syracuse University, N.Y.
2009 Fellow, Capstone General and Flag Officer Course, National Defense University, Fort Lesley J. McNair, Washington, D.C.
2010 Combined Force Air Component Commander Course, Maxwell Air Force Base, Ala.
2010 Fellow, Program for Senior Executives in National and International Security, John F. Kennedy School of Government, Harvard University, Cambridge, Mass.
2011 Master of Business Administration, University of Tennessee, Knoxville
2015 Leadership at the Peak, Center for Creative Leadership, Colorado Springs, Colo.
2016 Fellow, Pinnacle, National Defense University, Fort Lesley J. McNair, Washington, D.C.
2016 Fellow, General and Flag Officers Homeland Security Executive Seminar, John F. Kennedy School of Government, Harvard University, Cambridge, Mass.


Lunch Menu ~ November 7, 2019
All attending this Veterans Day Commemoration RSVP by Tuesday, November 5, 2019 11:30 am
House salad
~
Chicken Piccata
Risotto
Broccoli
~
Cheesecake
Special Menu Requests For members and guests with dietary restrictions, alternate meals are available, but they must be ordered by no later than 11:30 am on Tuesday, November 5, 2019
President's Corner ~ November 7, 2019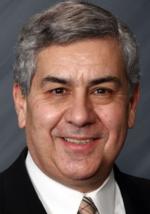 The Rotary Club of St. Louis will
honor our Veterans at the joint M.A.C./Rotary Veterans Day Program on this
coming Thursday, November 7. It is a special day to salute those who have
served our country, especially our own members who will stand and share their
bond with other Veterans as homage is paid to each branch of the military
during the ceremony. Rotary is very proud to support our Veterans and our
troops.


The holiday rush hasn't begun, but
there are many events coming to Club 11 in November. Details are in the
PepperBox but here is the schedule:


People of Action - In Action
On Saturday October 26th a group of Club 11 members gathered to plant tulips at the Jewel Box in Forest Park. Well we would of planted tulips had only the weather cooperated. Remember, Saturday was a solid day of rain. Not to be daunted by the weather, our group of hardy members potted Coleus instead. We all gathered at the green houses just south of the Jewel Box and following the instructions of master gardener Jack, learned about how cuttings from a few plants can make hundreds of plants which will then be used for both ornamental plantings around the Jewel Box and the Muny next summer, but also support the annual Mothers Day plant sale. Club 11 members participating included, President Bob Garagiola, Community Service Chair Phil Hesley, Bob Hesley, Mark Rubinelli, Rick Tinucci, and Eric Boston. The Community Service Committee is considering other options for volunteer opportunities and welcomes your ideas.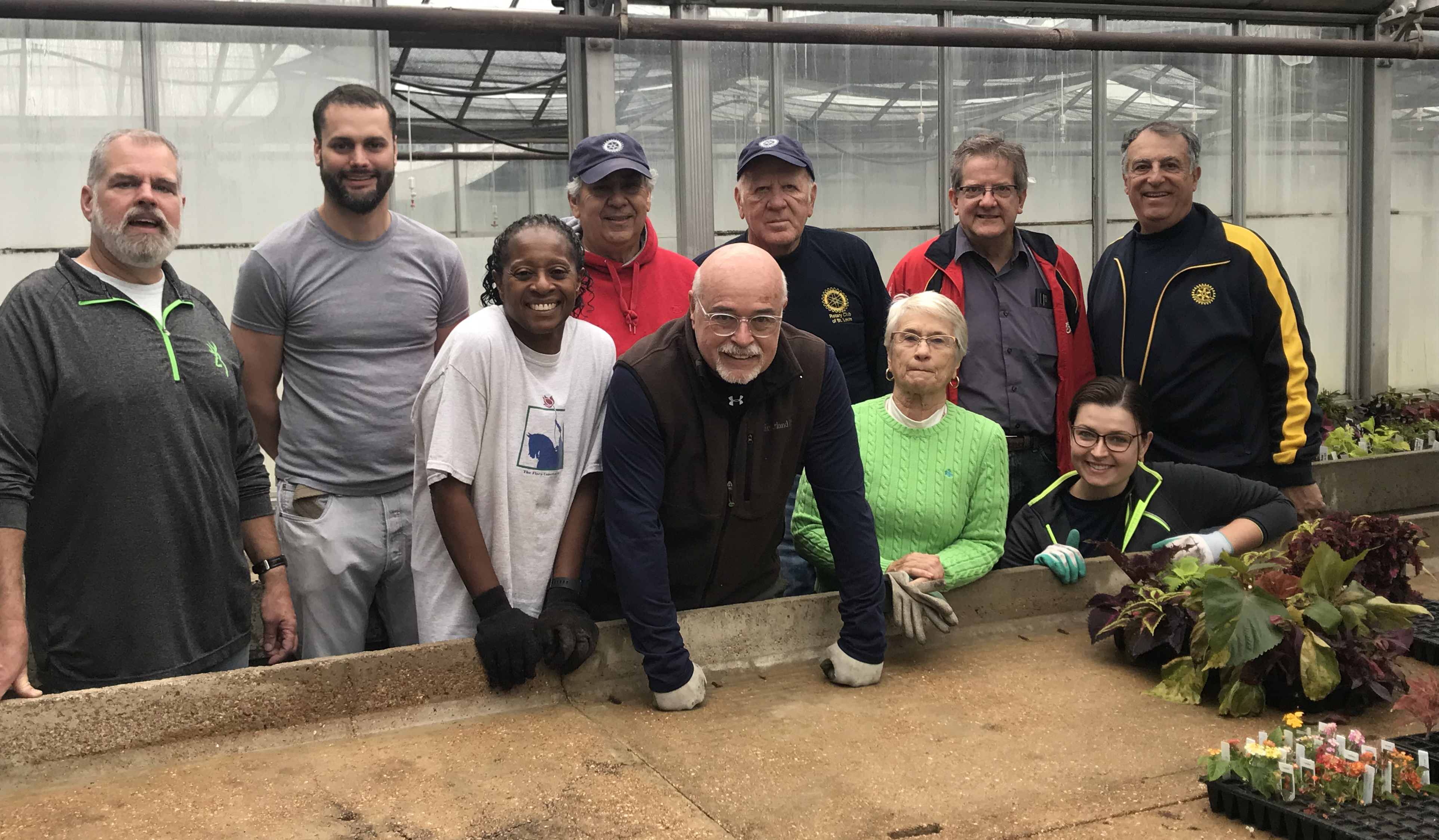 Scribe Report ~ October 31, 2019 ~ Helen DiFate

Most were at their table, seated and engaged in lively
conversation when President Bob rang the bell at noon. It was the start of our October
31 meeting to honor the St. Louis Public Schools' 2019 Young Citizens Award
recipients. After the Pledge of Allegiance, the Rotary Four Way Test, the
invocation by President Bob and a rousing rendition of God Bless America led by
Ralph Decker, President Bob welcomed all in attendance. He followed with a
brief overview of Rotary and Club 11. His announcements included: November 7 – a
joint Veterans Day program with the MAC … RSVP required; November 16 – Scouting
for Food; and, November 21 – Old Newsboys Day. There will also be our "Rolling
for Rotary" fundraiser. President Bob ended by noting Rotary's areas of focus.


Mary Jane Thomsen, 2019 Young Citizens Award Chair and a
Past-President of Club 11, followed with a short video about Rotary
highlighting the fight to end polio, the quest to provide clean water and the
work to promote peace across borders … what is Rotary and why? She mentioned
the youth programs of Club 11: New Generations, RYLA, Rotaract, 8th
Grade Awards, Rotary Youth Exchange, and the Young Citizens Awards. Introductions
followed: the St. Louis Public School District, Webster University, families
and friends of students, and visiting guests. With microphone in hand, Mary
Jane invited one student from each table to summarize the discussion at that
table. The students handled the spotlight well!


The program began with Jean Cowell, Rotary District 6060 Youth
Exchange Representative, introducing Dr. Kelvin Adams, Superintendent of the St.
Louis Public Schools. Dr. Adams spoke on being a good student – academics,
leadership, sportsmanship. He then presented an overview of the district.


Dr. Beth Russell, a Past-President of Club 11 and Webster
University's Assistant Provost for Graduate Studies, presented the Webster
University story and invited the honorees to apply to Webster Unive

rsity. If




Young Citizen's Awards ~ Class of 2020 ~ Congratulations to All Recipients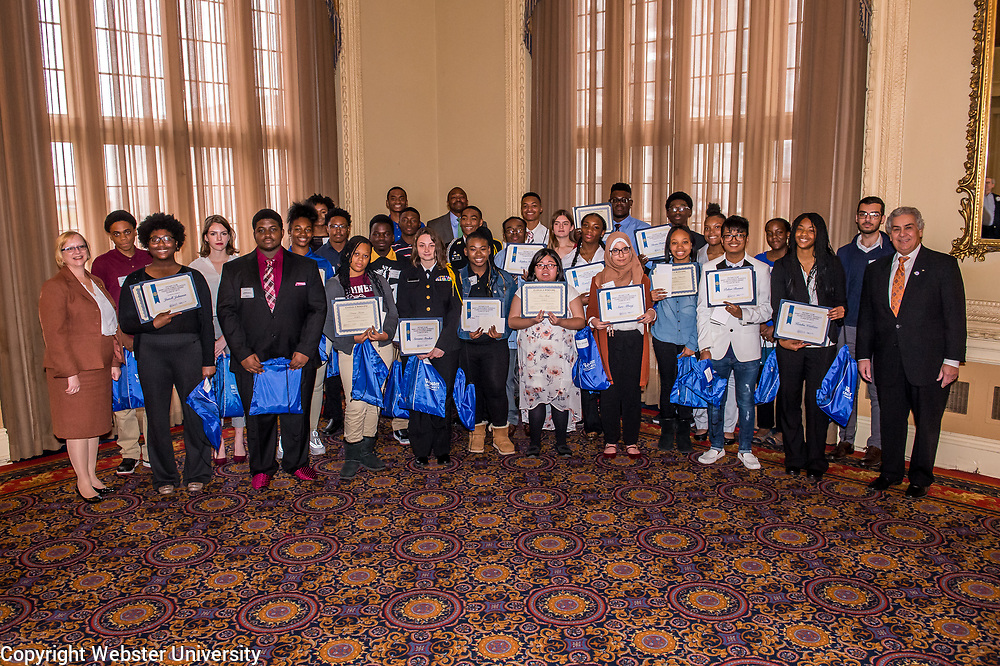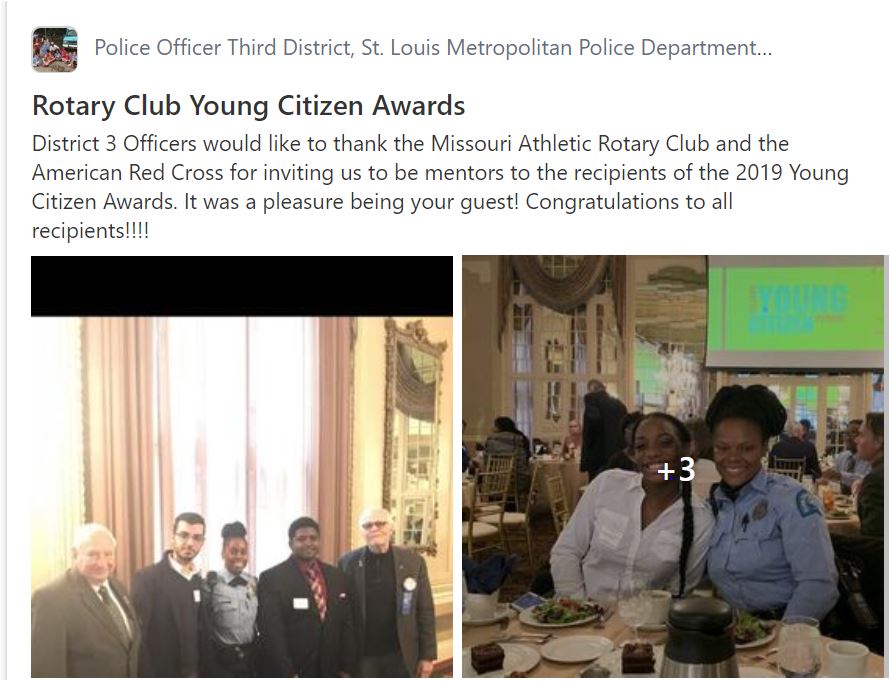 Bowling Alleygations ~ Dan Conway ~Week 8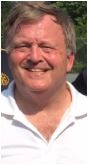 Hazing of the first- time bowling captain continues. As Dan
Conway was putting his bowling shoes in his bag and getting ready to walk out,
David Cowell and Ralph Decker in unison like spooky Halloween characters tell
me that I have Allegations for the week.


This past Monday's bowling was entertaining to say the
least. On Lanes 23 and 24 team Cowell and Lorenz were going at it. David Cowell
was torturing Katie LaMarsh by making her jump up for super tall high fives.
The only problem is that all that jumping helped Katie stay loose and bowl a
handicapped series of 625 along with Frank Brandhorst's 695 and Rick Tinucci's
676! Steve LaFara who was on fire and bowled a season high scratch series of
632 and handicapped series of 728 and is still wondering what you got to do to
win a night! Steve was very perplexed and locked in on the scoreboard trying
to figure it out. Don Klackner needed the Ferris Bueller score changing
technology at this instant to lower Steve's score, but it would have been just
too much for Steve to handle. Congrats Steve on the season scratch and
handicapped high series! Lorenz takes 16 points to Cowell's 6.


Over on Lanes 21 and 22 Matt Weiss was subbing on the Decker
team and came up Lame after the first game complaining about a gardening injury
he suffered this past w

eekend while planting bulbs with his wife (Hmmm).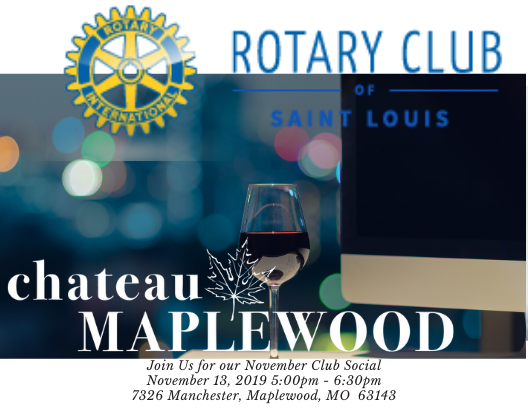 Scouting for Food ~ 11-16-19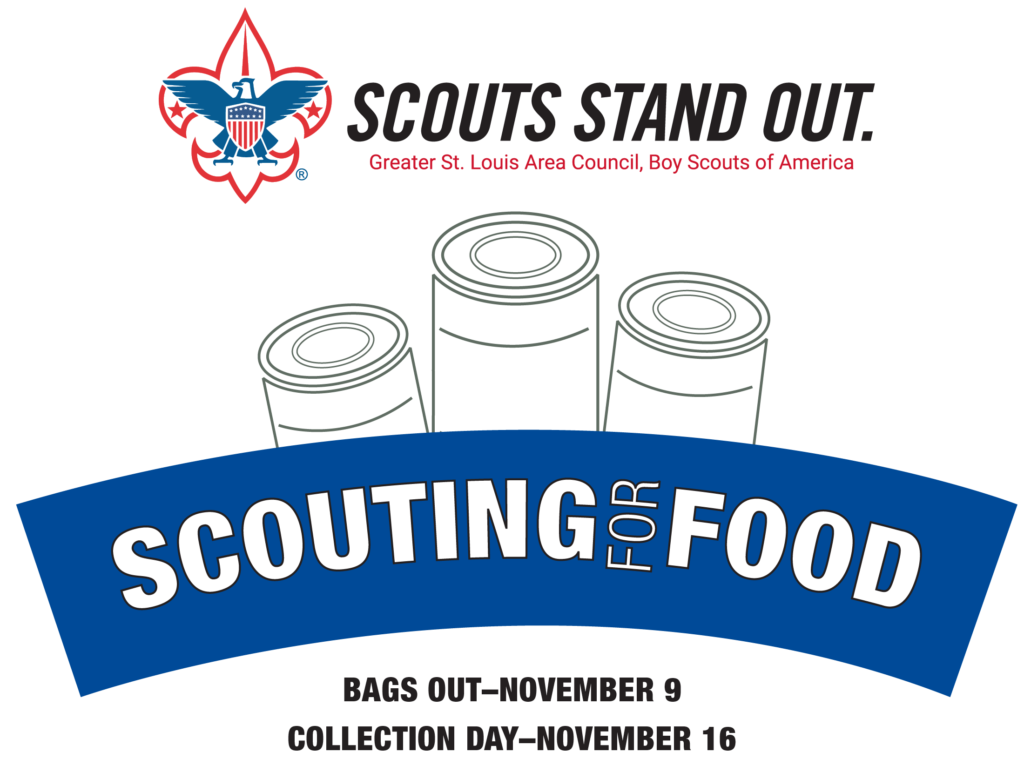 On November 16, 2019, Club 11 will be assisting the Boy Scouting for Food Drive.We will be meeting at Firehouse 36 at 5000 South Kingshighway from 9:00 am until about 1:30 pm.
Please let Bob Zangas know if you can make it. Bob's e-mail bob@anchorhealthcarestl.com


Old Newsboy's Day ~ November 21, 2019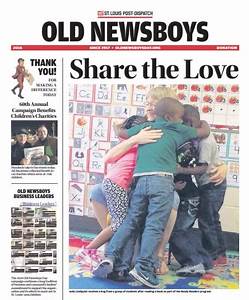 On Thursday, November 21, Club 11 will once again be participating in Old Newsboys Day. We are looking for volunteer "newsboys" and "newsgirls" to help sell special edition newspapers downtown. This is part of an annual campaign that takes place throughout the St. Louis metropolitan area. All funds raised by this event go towards supporting local children's charities.


July 1, 2019 - June 30, 2020