Weekly Newsletter December 19, 2019
Speaker 12-19-19 ~ Cassandra Sissom, Executive Director Boys Hope Girls Hope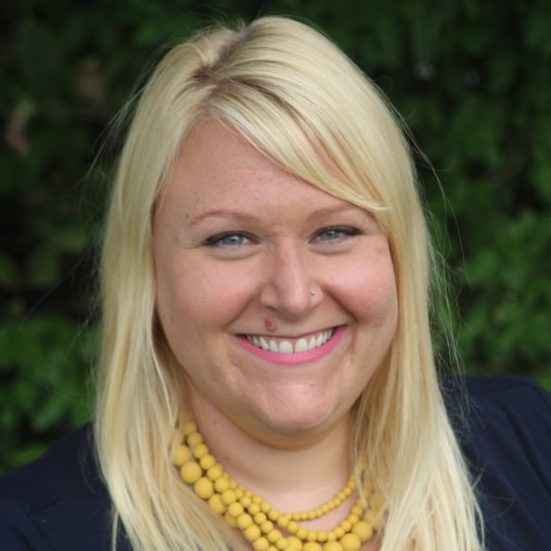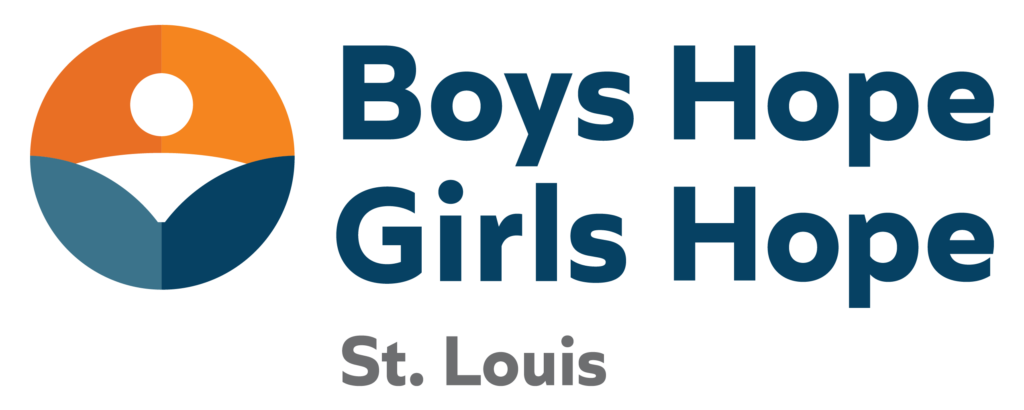 Our Mission
To nurture and guide motivated young people in need to become well-educated, career-ready men and women for others
Our Vision
Our vision is that our scholars reach their full potential and become healthy, productive life-long learners who:


Adapt to an ever-changing world | Thrive in the face of
obstacles | Generate a positive ripple effect in their families, work places,
and communities


President's Corner ~ December 19, 2019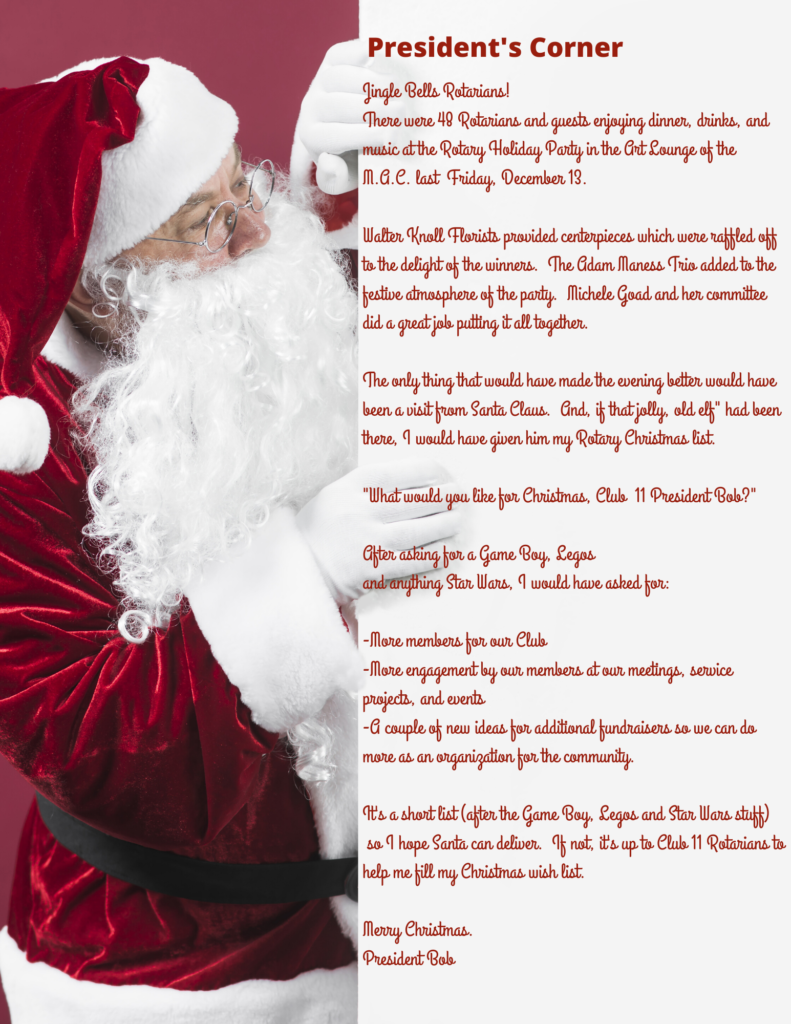 There were 48 Rotarians and guests
enjoying dinner, drinks, and music at the Rotary Holiday Party in the Art
Lounge of the M.A.C. last Friday, December 13.


Walter Knoll Florists provided
centerpieces which were raffled off to the delight of the winners. The
Adam Maness Trio added to the festive atmosphere of the party. Michele
Goad and her committee did a great job putting it all together.


The only thing that would have made
the evening better would have been a visit from Santa Claus. And, if that
"jolly, old elf" had been there, I would have given him my Rotary
Christmas list.


"What would you like for
Christmas, Club 11 President Bob?"


Lift for Life Gym Kids Holiday Decorating ~ Dec 17, 2019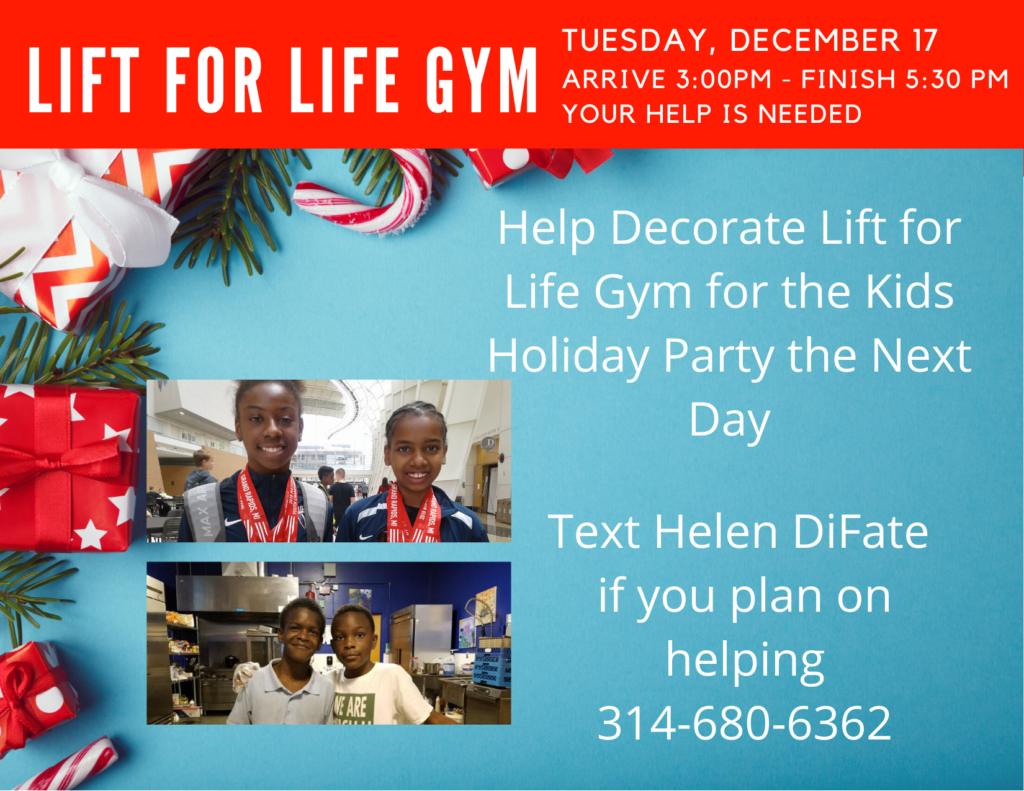 We need you for this volunteer opportunity at Lift for Life Gym on December 17th - from 3 pm - 5:30 pm: Help us decorate and prepare for the kids Holiday Party the following day. We will be helping with getting things ready! Text Helen DiFate 314-680-6362 if you can help. We need YOU!


Looking for Ambassadorial Scholarship Applicants ~ Completed Application Must be Received by January 31, 2020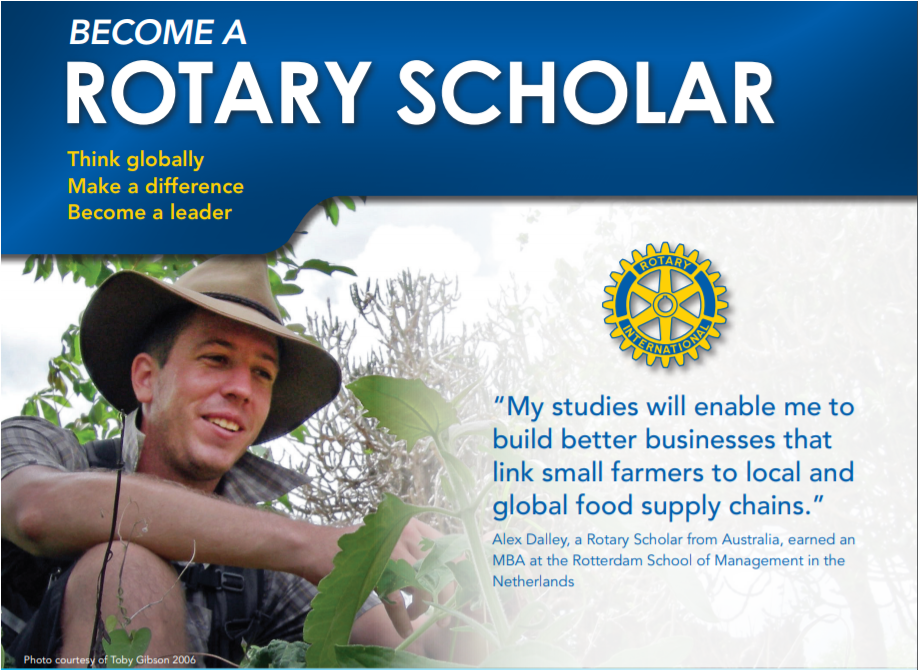 Ambassadorial Scholarship
Ambassadorial Scholar: $25,000 offered by Rotary District 6060


District-supported scholarship is available for study in any academic field, but preference is given to those whose field of study is related to one of the areas of humanitarian need listed below:
• Peace and conflict prevention/resolution


• Disease prevention and treatment


• Maternal and child health


• Basic education and literacy


• Economic and community development


Applicants may be a graduate student or may have completed one or more degrees and/or be engaged in the early stages of a career. There is no upper age limit, but applicants must have completed their bachelor's degree prior to submitting an application. The program provides for a grant in the amount of up to $25,000 to pay for tuition, fees, room and board, educational supplies, and round-trip transportation to/from the study site. Scholars must account for all expenditures and must provide funding to cover all costs that exceed the amount provided by Rotary. All unspent funds must be returned to Rotary.


January 31, annually – deadline for applicants to submit a completed application form to a local Rotary club for endorsement



Lunch Menu ~ December 19, 2019
Tomato, Cucumber & Red Onion in Red Wine Vinaigrette
~
Cannelloni w/ roasted tomato sauce
Sauteed Mushrooms & Spinach
Special Menu Requests For Members and Guests with dietary restrictions, alternative meals are available, but they must be ordered by no later than 11:30 am on Wednesday, December 18, 2019
Scribe Report 12-12-19 ~ Jack Windish

President, Bob Garagiola opened the meeting at noon with the Pledge of Allegiance followed by
the "Four Way Test".


Pete Mine delivered a heart-felt invocation.


Beth Russell followed with a song dedicated to our guest speaker, Frank Viverito. She surprised Frank
and wowed the crowd with her version of, "Frankie Baby":


(Sung to the tune of Santa Baby)
Frankie baby, slip a ticket under the tree for me
Been an awful good girl
Frankie baby, I want to see the Musial Awards.
Frankie baby, Missouri Valley Conference would do, with a view
I'll wait up for you, dear
Frankie baby, so hurry make the arrangements for two.
Think of all the fun I've missed
Think of all the games that could just bring me bliss
Next year I could be so good
If you add Biz Dash to my list
Frankie baby, I want more sports and really that's not a lot
Been an angel all year
Frankie baby, just make my sports dreams really come true."
Jack Windish filled in for Dan Conway, Sgt at Arms., and introduced guests and visiting Rotarians.


Phil Hesley took the podium and asked for donations to the "Giving Tree" which would benefit seven
needy families.


President Bob announced there was still room to attend the Holiday Party Friday night the 13th at
the MAC


Lift for Life Gym announced their Holiday Party for the 17th and asked for volunteers to help decorate Tuesday afternoon.


Bob Sherrill announced that election forms had been mailed out and the final tally would take place at
the MAC on Thursday Morning the 19th of December and the winners would be announced at the Rotary meeting on the same day.


Steve Banton from the West County Rotary Club announced that he had nuts and cashews to sell after
the meeting.


Mike Regan took the podium to introduce our guest speaker, Frank Viverito, president of the St.
Louis Sports Commission.


This is a privately funded nonprofit organization which is dedicated to attracting, creating and managing
major sporting events for the St. Louis region. Frank started his talk with a tongue in cheek remark that the menu called for Cannelloni, instead we were served fish.


Frank gave a summation of some of the great events that were coming to St. Louis in the near future.
He mentioned the MLS soccer team and the new stadium to be built. The Missouri Valley
Basketball conference contracted was being extended. St. Louis will also have a professional football team called the Battle Hawks.


Bowling Alleygations ~ December 9, 2019 ~ Dan Conway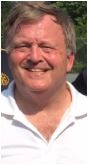 This past Monday's bowling started slow and then started to simmer towards the end
of the night. On Lanes 23 and 24 team Cowell and Cooper were going at it. Arnie
Hadler was putting on a show by bowling with one hand over an eye and bowling
through his legs and making it to the chagrin of the Cowell team. Arnie Hadler will have to be drug tested in
the future. Buddha, pulled out all the stops and was performing his dancing bear and lane kicking routine to distract Arnie but to no avail! Team Cooper was red hot and too much for Team Cowell taking 20 of 22 points. Dan Naes bowls a 667, Arnie Hadler 658, Blake Critzas 618, and Rose Cooper 579 handicapped series respectfully. That is tough to beat folks and Rose Cooper wins the 50/50 as well!!!! I'll have what she is having! Matt Weiss rolled a 613 and Don Lorenz a 604 handicapped series for Team Cowell but that was not enough tonight.


Over on Lanes 21 and 22 Team Decker and Lorenz were going at it. Katie LaMarsh bowled her best game and handicapped series of 663 that she has ever bowled and helped team Lorenz team come out on
top. Rick Tinucci also had a high scratch game of 217 and finished strong with a 654 handicapped series helping Team Lorenz win 17 or 22 points. Ralph Decker had a nice handicapped series of 654 as well but it was not enough to beat the Energizer Bunny "Katie LaMarsh" and the "Lorenz Gang"


No Rotary Meetings: Dec 26, 2019 and January 2, 2020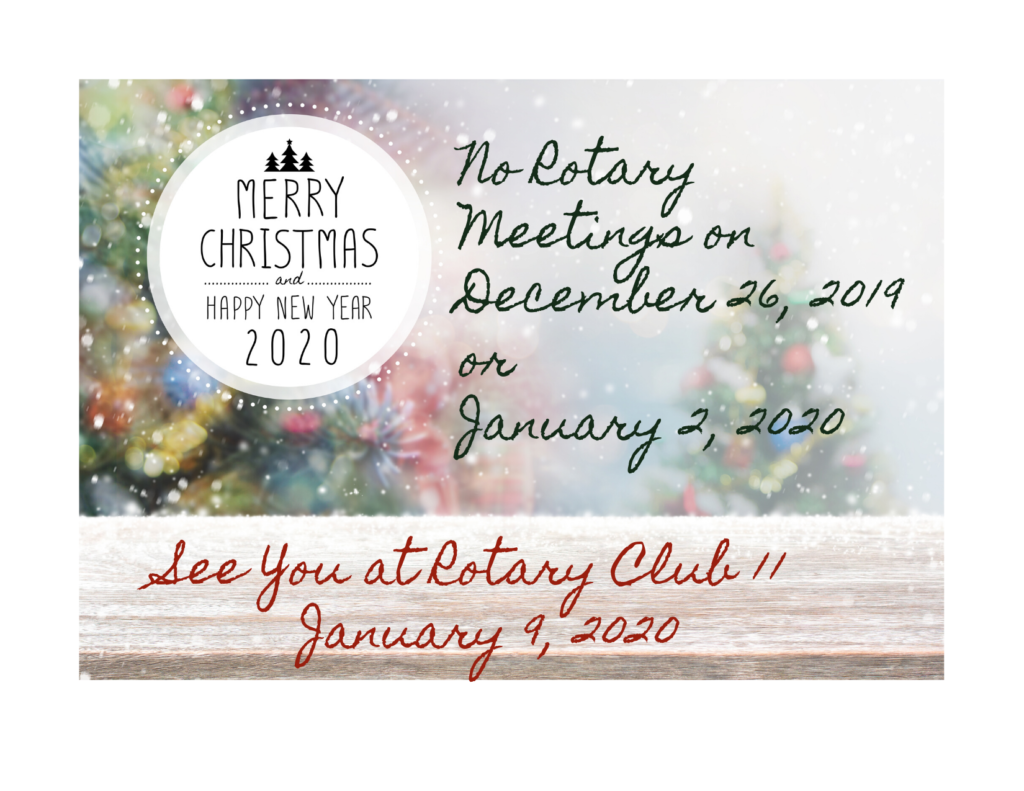 Enjoy the holidays! There are no Rotary Club 11 meetings on December 26, 2019 and on January 2, 2020.


Trivia Night ~ February 29, 2020
Trivia Night - Saturday, February 29, 2020 at Glaziers Hall, 5916 Wilson Avenue, St. Louis, MO 63110. Reserve a table: $160 per team of 8 ($20 per person) to benefit our community grants. Beer is included - bring your own wine, snacks, etc...


Nominations Announced November 14, 2019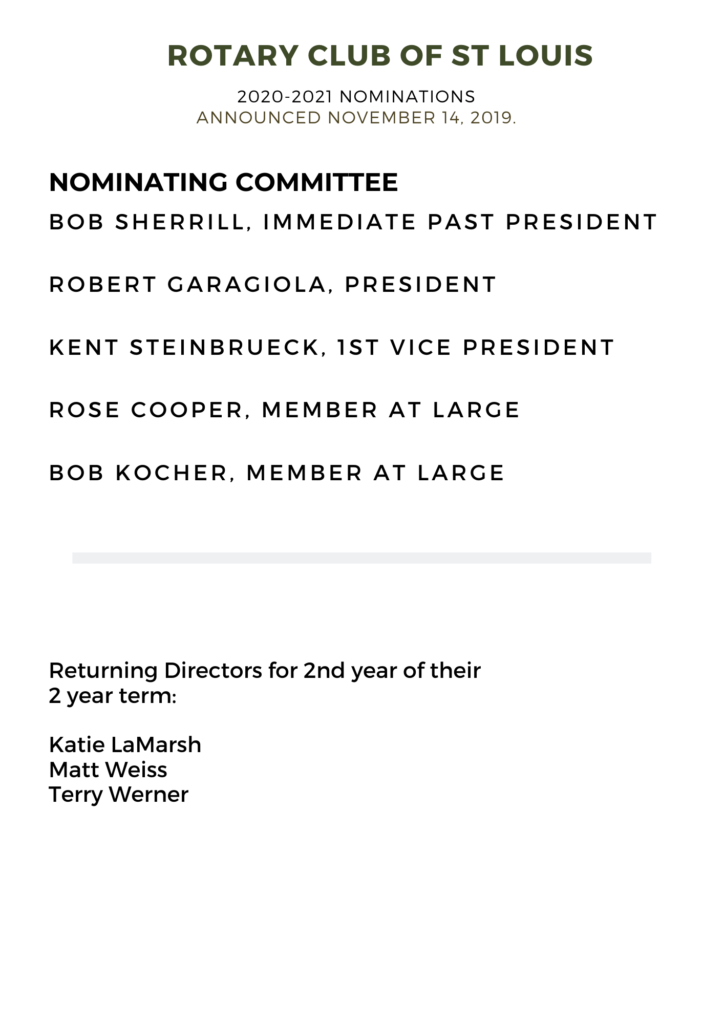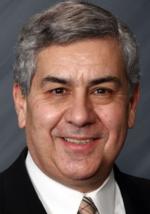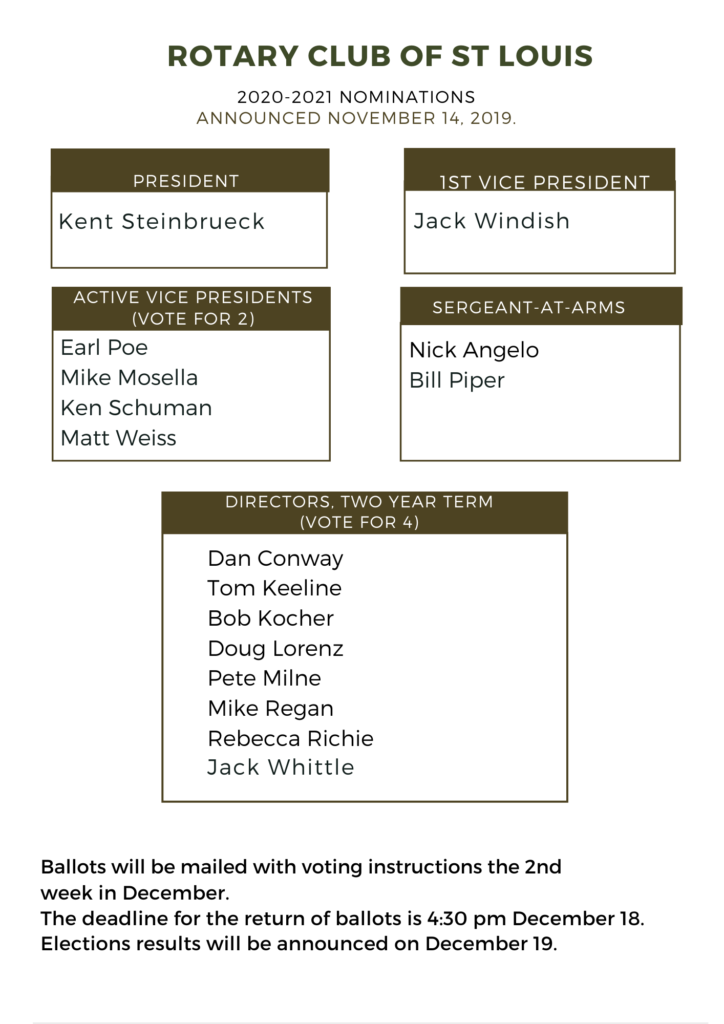 July 1, 2019 - June 30, 2020