Weekly Newsletter December 12, 2019
Frank Viverito, President St Louis Sports Commission ~ Speaker December 12, 2019
President, St. Louis Sports Commission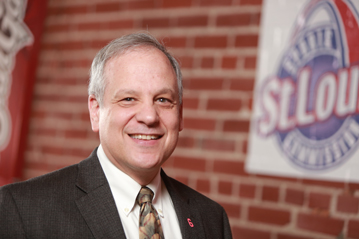 Frank Viverito is the president of the St. Louis Sports
Commission, the privately-funded nonprofit organization that makes St. Louis a
better place to live, visit, work and play through sports. Attracting,
creating and managing major sporting events for the St. Louis region, the
organization uses the power of sports to enhance the area's quality of life and
generate economic and social benefit for the community.


Viverito became president of the Sports Commission in 1995.
Although he is quick to deflect credit for the Sports Commission's
achievements, Viverito's guidance, perspective, and personality have steered
the organization and the region on a path of success. Thanks to the
support of the area's fans and business community – along with the Sports
Commission's board, members and volunteers – the organization has helped
position St. Louis among the nation's premier sports destinations.


The Sports Commission's accomplishments during Viverito's tenure
include hosting such high-profile events as the NCAA Men's and Women's Final
Fours, NCAA DI Wrestling Championships (8 times), NCAA Frozen Four, SEC Men's
Basketball Tournament, PGA Championship, Missouri vs. Illinois Arch Rivalry
football series, U.S. Figure Skating Championships, U.S. Olympic Diving Trials,
and the U.S. Gymnastics Championships and Men's Olympic Gymnastics Trials.


Reflecting Viverito's vision for the Sports Commission to be a
leader and innovator – beyond simply an event producer – the organization has
developed an impactful initiative that promotes sportsmanship in the community,
creates positive environments for kids to play sports, and helps children lead
healthier, happier lives. As part of its focus on sportsmanship, the
Sports Commission produces the Musial Awards, a national event that celebrates
the year's greatest moments of sportsmanship and those in sports who embody
class and character. The organization's entrepreneurial spirit also is
behind its efforts to raise the profile and impact of St. Louis' Olympic
legacy.


President's Corner December 12, 2019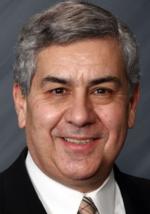 It's the Holiday
Season. At this time of year, we should be thinking, not just of our
preparations, but of the needs of others. Rotary is no different.
Our members have been blessed and we are generous. Some examples:

The Giving Tree Program with Gateway 180
concludes this week - not too late to help.
200 Holiday Cards that we signed last week are
on their way to our troops overseas with the help of the Missouri USO.
The All-in-One/Welfare Fund has sent its mailing
asking for help to support the Community Service Grant Program and others, such
as KidSmart, Young Citizens Awards, Eighth Grade Awards. The more we
have, the more we can do!
Lift for Life Gym will need volunteers on
12/17 to decorate for their Holiday Party (See Helen DiFate)

Rotarians are
"People of Action" … for others. It's the Holiday Season!


Holiday Party This Friday~ December 13, 2019
MAC - Downtown - in the Art Lounge
RSVP DEADLINE IS TODAY, MONDAY 12-9-19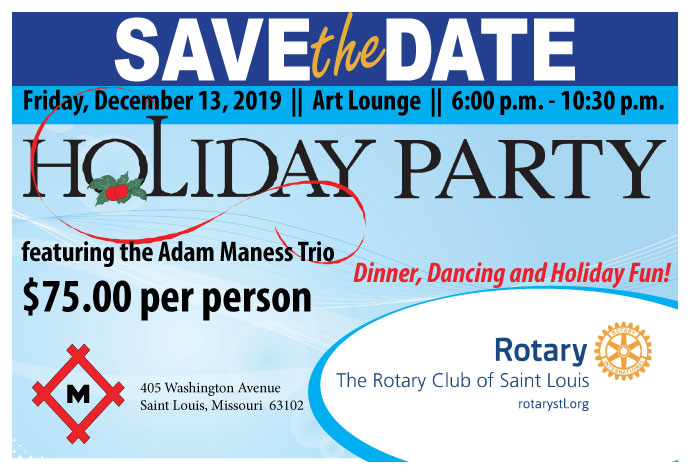 Bring Your Gifts for Needy Families
THIS THURSDAY ~ December 12, 2019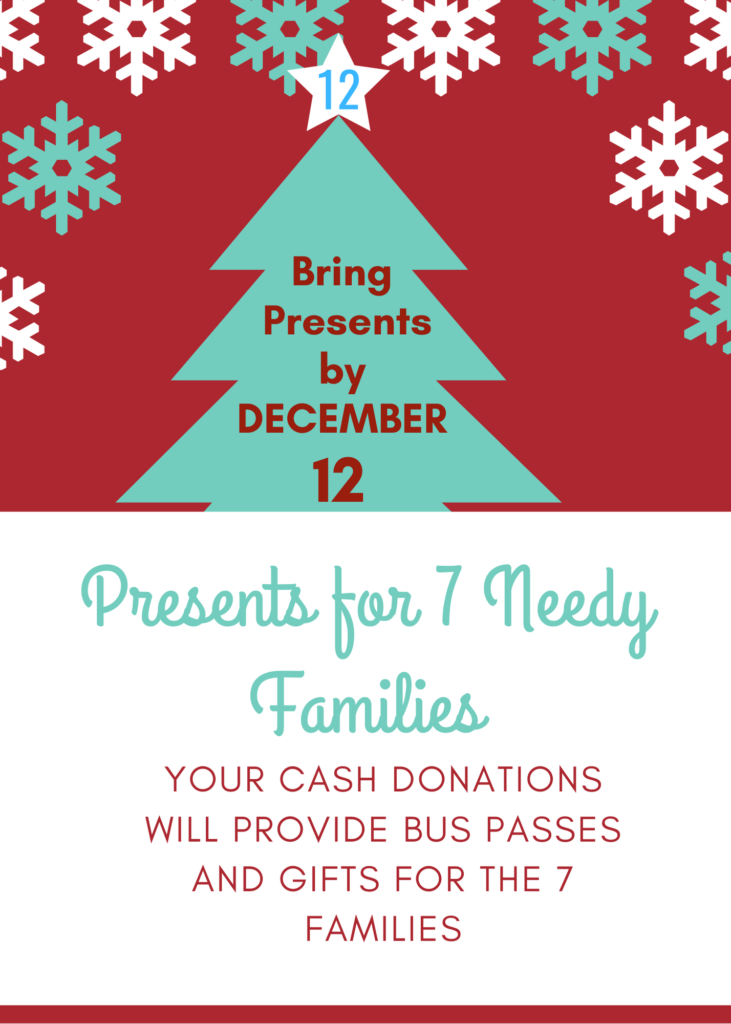 Rolling for Rotary ~ A Great Success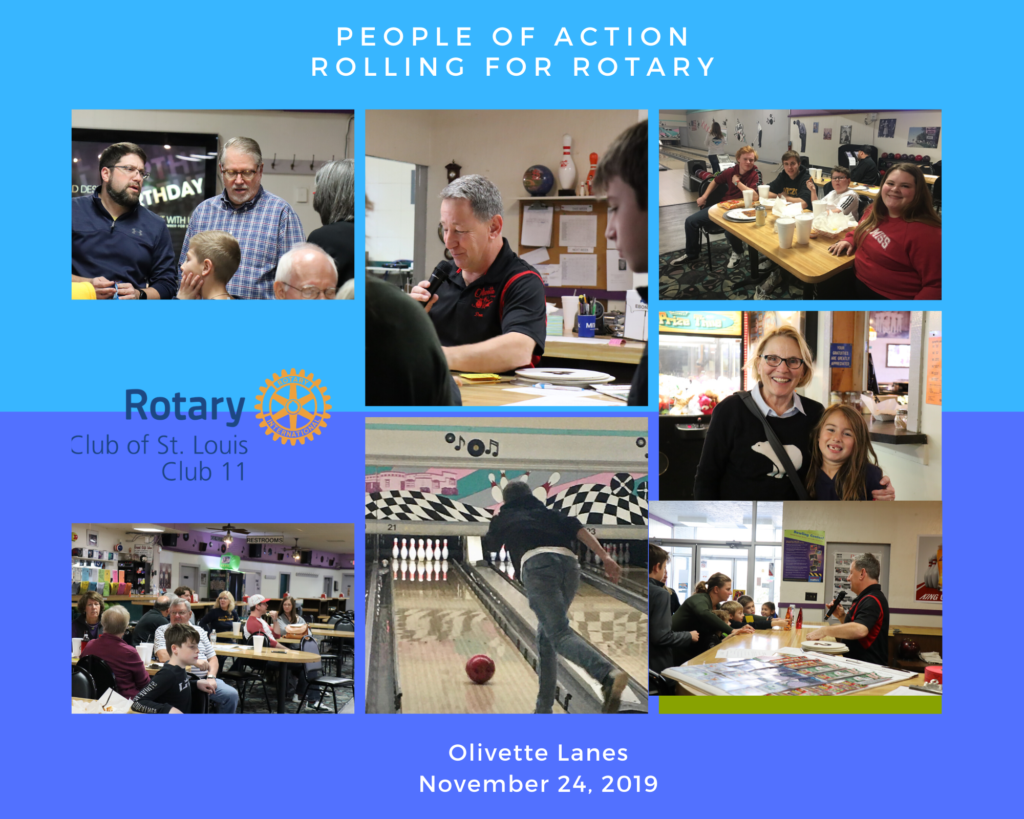 'Our annual Rolling for Rotary fundraiser was a great success on Sunday Nov 24th by raising over $3200 at Olivette Lanes. Thanks to the 11 Rotarians that sponsored lanes for $150 each including Beth Russell, Pete Milne, Matt Weiss, Doug Lorenz, Don Lorenz, Katie LaMarsh, Steve Rosenblum, Richard Warriner, Rebecca Richie, Terry Werner and Rose Cooper. Thanks to Rotarians Ralph Decker, Don Klackner, Jean Cowell, David Cowell and Bob Garagiola who added personal donations to the total. The silent auction netted another $475 and Rose Cooper was the 50/50 winner of $210. A Lottery scratchers raffle netted $315.


Looking for Ambassadorial Scholarship Applicants ~ Completed Application Must be Received by January 31, 2020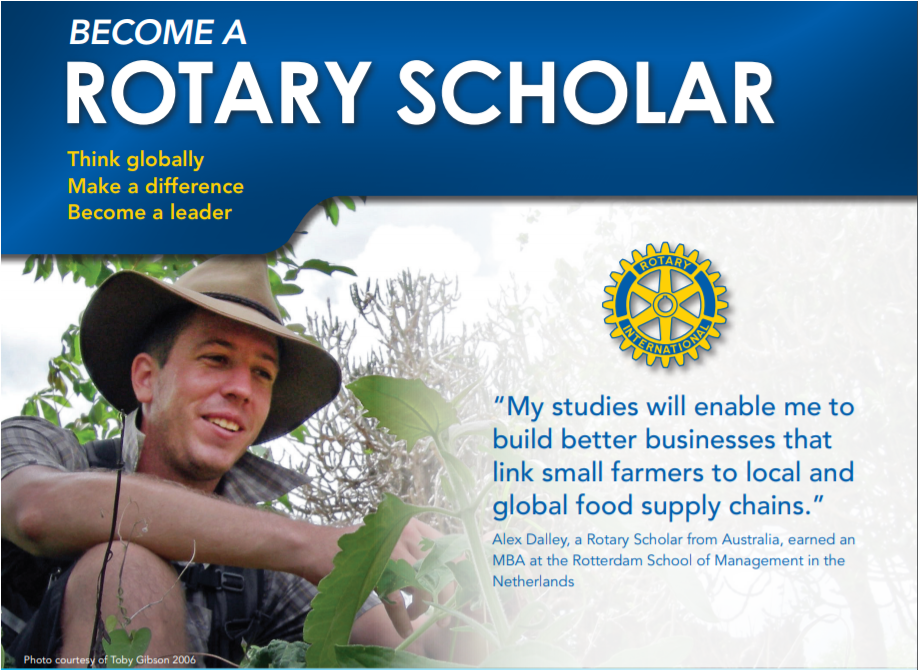 Ambassadorial Scholarship
Ambassadorial Scholar: $25,000 offered by Rotary District 6060


District-supported scholarship is available for study in any academic field, but preference is given to those whose field of study is related to one of the areas of humanitarian need listed below:
• Peace and conflict prevention/resolution


• Disease prevention and treatment


• Maternal and child health


• Basic education and literacy


• Economic and community development


Applicants may be a graduate student or may have completed one or more degrees and/or be engaged in the early stages of a career. There is no upper age limit, but applicants must have completed their bachelor's degree prior to submitting an application. The program provides for a grant in the amount of up to $25,000 to pay for tuition, fees, room and board, educational supplies, and round-trip transportation to/from the study site. Scholars must account for all expenditures and must provide funding to cover all costs that exceed the amount provided by Rotary. All unspent funds must be returned to Rotary.


January 31, annually – deadline for applicants to submit a completed application form to a local Rotary club for endorsement



Lunch Menu ~ December 12, 2019
Tomato, Cucumber & Red Onion in Red Wine Vinaigrette
~
Cannelloni w/ roasted tomato sauce
Sauteed Mushrooms & Spinach
Special Menu Requests For Members and Guests with dietary restrictions, alternative meals are available, but they must be ordered by no later than 11:30 am on Wednesday, December 11, 2019


Scribe Report December 5, 2019 ~ Mary Block

President Bob opened the meeting followed by the Pledge of Allegiance and The Four Way Test.
Dan Conway gave the invocation.
Also, very happily noted, was the return of Cris Connor and Ken Schuman. Both had been away from us due to surgery and we are so glad to have them back in the fold.
Following on the heels of that good news, Richard Losciale lead us in a very unique Santa song.


* President Bob asked for Scribe volunteers for January.


* Rick Tinucci announced that during lunch we would sign Christmas cards extending our heartfelt wishes to our service men and women overseas, in conjunction with the USO. ( The artwork on the cards was done by Rick Tinucci and the printing by Jeromy Fritz ).


* Rick also talked about Youth Exchange. Rose Cooper's granddaughter, Isabella Lewis, a guest today, is in the running for a grant to go to Spain. Go, Isabella!!


* Upcoming speaker, December 12th, will be Frank Viverito. Frank is President of the St. Louis Sports Commission.


* The annual Rotary Christmas Party will be held, December 13th, at the MAC.


* Rolling for Rotary raised over $3200.00 for the Welfare Fund.


* The Turkey Burp had sixteen folks in attendance and a good time was had by all.


* Phil Hesley discussed the Christmas Tree Project. Presents and cash donation deadline is December 12th.


* President Bob reminded us that the 2020-2021 nominations will be going out next week.


* President Bob also asked if there might be some volunteers for Rides for Rotarians. We have some members that would appreciate a ride to weekly meetings.


Bowling Alleygations 12-2-19 Matt Weiss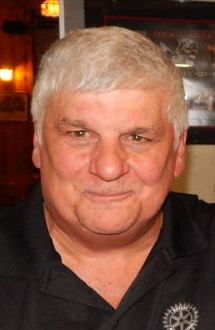 Alleygations Cowell Team 1 by Matt Weiss


       Another crazy, fun night at Olivette Lanes


 "Must be the first Monday night after Thanksgiving", shouted the NAESer in making his 2019-2020 Season debut. And the Party started!


        PROBLEM is, the NAESer was scheduled on the bench for the Rosie Cooper team, having her full team show.


       No PROBLEM, the Cowbell's were only going to have three bowlers as the Cowbell, Newsey, & LaFara were all out. With the league's free substitution policy the NAESer now had a place to bowl.


       PROBLEM is, the Cowbells were bowling the Decker's and Terry "T Bone" Werner was the only bowler from that team in the house. Is it possible to have a 4vs1 scenario? Where's Ralph? Wilson in Florida and Doc Jones in the Cayman Isles. The Schu recovering from surgery and doing well but not expected back bowling till February.


        No PROBLEM, Frank Brandenhorst needs a place to bowl from the bench of the Lorenz team and joins T Bone. With only seconds to spare the Naeser moves over to the Decker team creating a 3v3 scenario.


       Suddenly, midway through the first frame, the Ralph shows up making it a 4v3 challenge that just 20 minutes beforehand was a 4v1 reversal!


        Welcome to Rotary Bowling. See how easy and relaxed it all is?


It should be noted that Windo was also on the bench from the Doug Lorenz team but stated that he does much better with a bucket of cold ones than with a bowling ball in his hand!


        "Bowling is much easier when you only have to throw one ball!" came a shout out from Lanes 19&20. 


        The substitute infused Decker team beat up on the hapless Cowbell's 16-6. Led by "The Legends" 223, 562 series the Cowbell's somehow managed to win the third game. I may just join Windo next week. Don was giving out instructions saying to aim at the 10 pin on Lane 21 in order to throw strikes on Lane 20!!! Didn't work. Sub Brandenhorst led the Decker's with a 188, 616 hdcp. series.


        "They count just as well at the beginning as they do at the end!"(Think that was in reference to knocking down pins)


         The Rosie Cooper's knocked the first place Conway's off the perch into 2nd Place on Lanes 21&22, 14-8, in a very hotly contested match-up. The Conway's won the first game by 13 pins, but both teams rolled every game over 800 hdcp. games. Baby Goop had a monster night for the Cooper team rolling a 655, 709 hdcp. series. 


        The craziness continued on Lanes 23&24. The Doug Lorenz team shows up with six bowlers. Brandenhorst moves to the aforementioned Decker team and Windo dives into the bucket.


         The Soifer's shows up with three bowlers, only to lose Vic, "The Man no one can HATE" DiFATE to a thumb injury midway into the 6th frame of game one finishing with a score of 74. Vic just packed up his ball and cap and went home. Losing that game by 99 scratch pins the two-man Soifer's came roaring back winning the next two games and the match 16-6. Jon's 624 hdcp. and HER Milne's 654 hdcp. series' did the job. Katie led the Lorenz bunch with a team high 657 hdcp. series. Speaking of which, Katie welcomed back ex-teammate Naeser with a moist kitty shot getting the night started.


        With only two weeks left in the 2nd quarter, the Soifer's have leap frogged back into 1st Place. Two points back are the Conway's with the Cooper's and Decker's needing good finishes the next two nights to have a chance for 2nd quarter honors.


Ralph won the 50/50 of $47. It is Xmas Ralph, spend it wisely! Just love this Bowling League. Proprietor Don loves it as well,especially with the NAESer back adding to the F&B!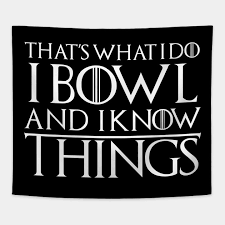 Lift for Life Gym Kids Holiday Decorating ~ Dec 17, 2019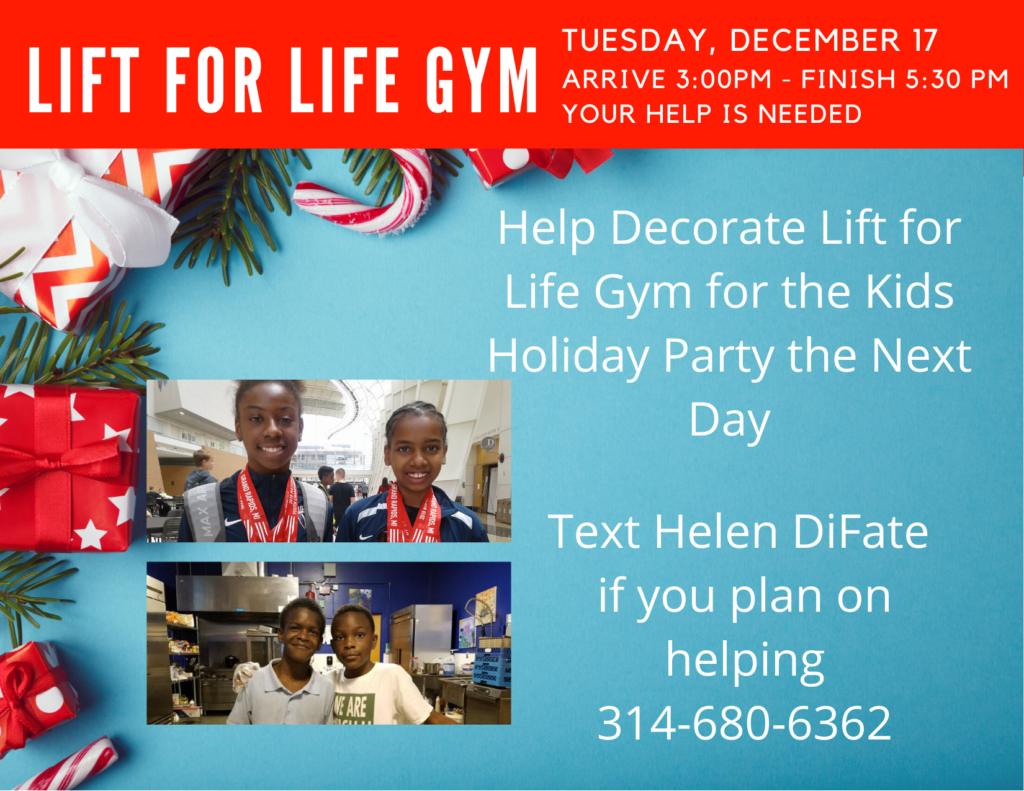 We need you for this volunteer opportunity at Lift for Life Gym on December 17th - from 3 pm - 5:30 pm: Help us decorate and prepare for the kids Holiday Party the following day.


Rotary St Louis will is working with Gateway 180 on presents for seven needy families for Christmas 2019.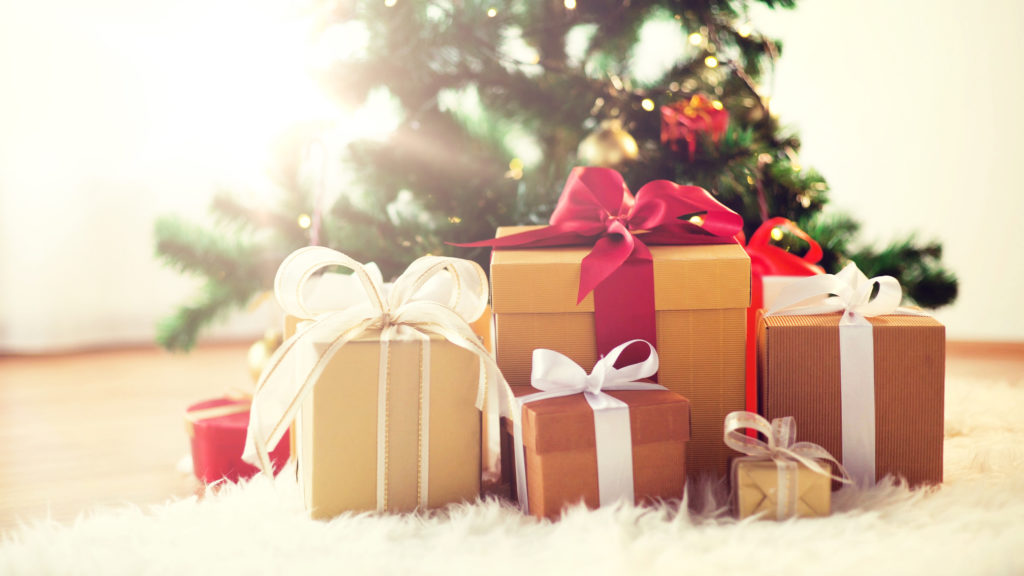 Presents and cash donation deadline is this Thursday December 12, 2019.
Nominations Announced November 14, 2019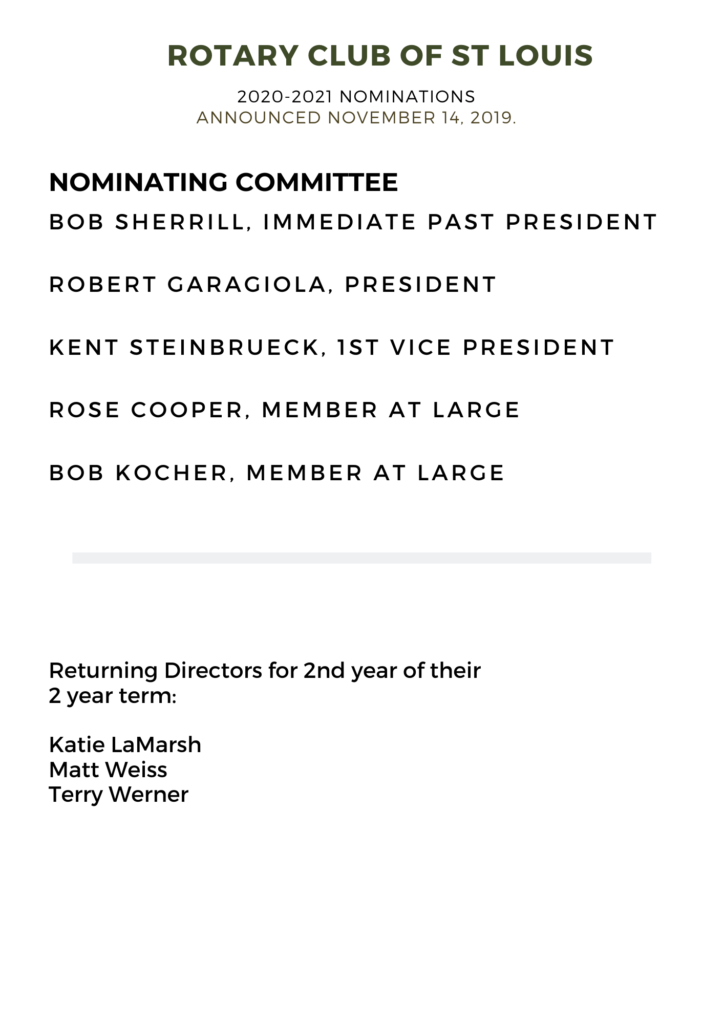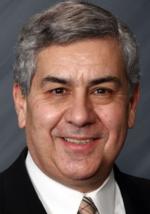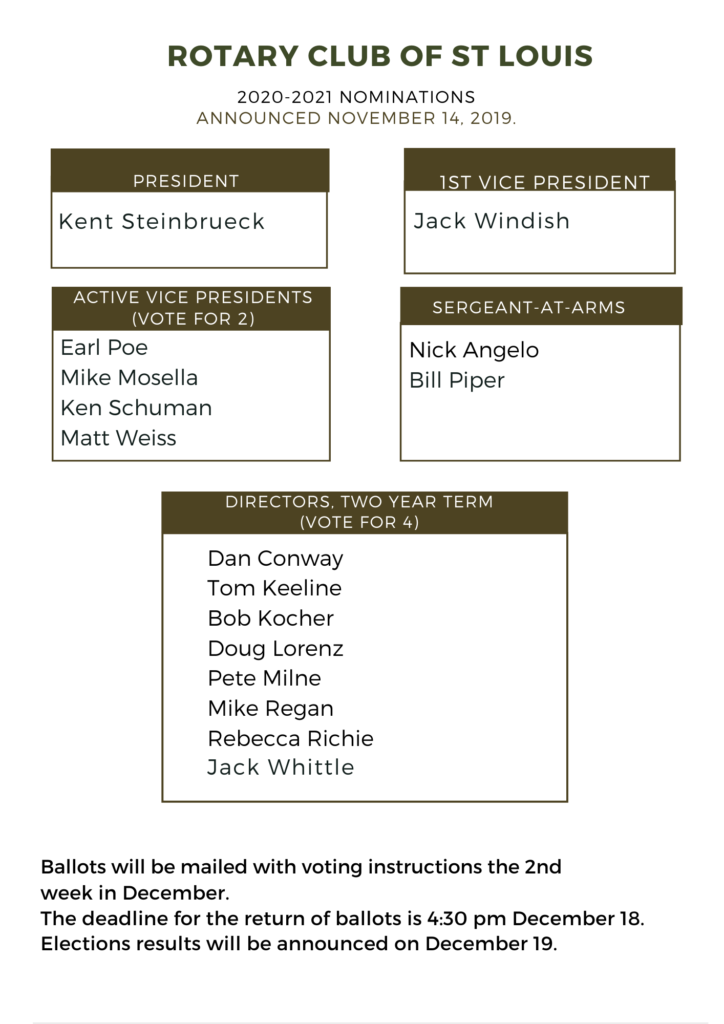 July 1, 2019 - June 30, 2020