March 16, 2023 ~ Pepperbox Edition ~
Political Debate Without the Drama | John Hancock & Mike Kelley | March 16, 2023
"Republican John Hancock and Democrat Michael Kelley are political rivals and friends. There is no animosity when they joust on-air."https://fox2now.com/news/hancock-kelley"Hancock and Kelley are the odd couple of politics.Hancock, a Republican, and Kelley, a Democrat, are political consultants who used to lob grenades at each other when they were executive …


March 16, 2023 Meeting Links for St Louis Rotary Club |
Please use the In Person Link to Register in advance for St Louis Rotary March 16, 2023 meeting. If registration is closed call 314-894-1759 or email joanh@rotarystl.org 63102. Or join us via Zoom Link…


St. Louis Rotary Lunch Menu ~ March 16, 2023
Lunch menu March 16, 2023

Sliced Corned Beef Brisket on Rye
w/ Sauerkraut, 1000 island dressing & Swiss Cheese
St. Louis Rotary Bowling Alleygations - March 6 and 13, 2023
Bowling Alleygations for Week 23 and Week 24 | March 6 and 13, 2023 |


Will both be in the Pepperbox next week!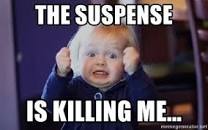 Hang on! It's just one week to wait!!!!
Missouri Rotary Youth Leadership Academy (MO-RYLA) 2023| Scholarships
St. Louis Rotary Club is awarding scholarships to the Missouri RYLA Academy 2023. MO RYLA is a 4-day, 3-night leadership training program focused on service for current high school freshman, sophomore and junior students across Missouri.


March 2023 Programs & Events | St. Louis Rotary Club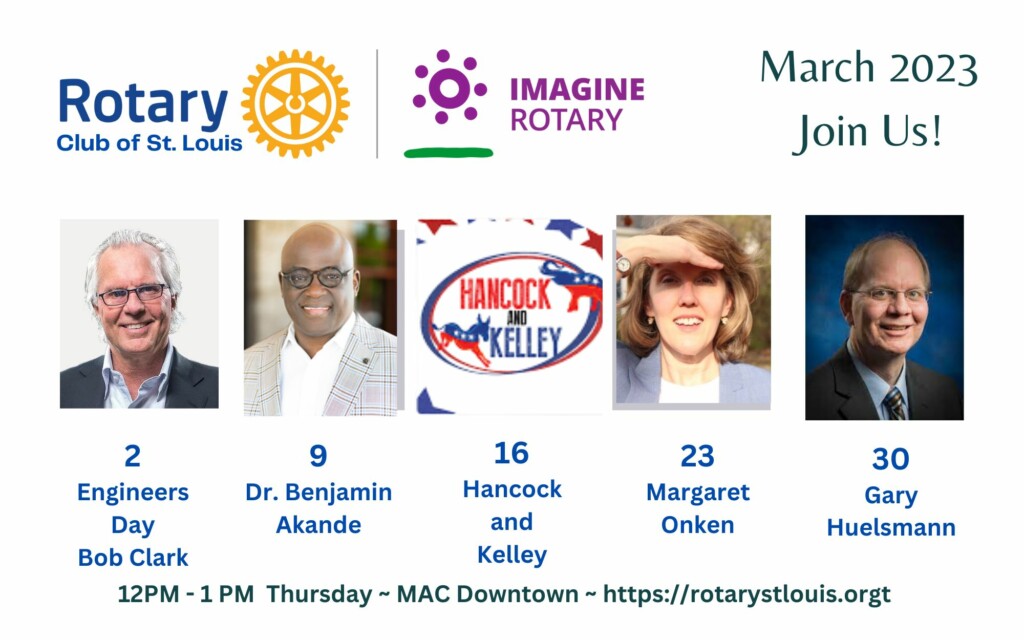 March 2023 | St. Louis Rotary Club Event Details
Zoom Recording | My American Journey | Dr. Benjamin Akande | March 9, 2023
About Dr. Benjamin Akande:Senior Vice President, Global Human Resource Enterprise, Head of Diversity and Inclusion, Lead Director of Environment, Sustainability and Governance (ESG) at Stifel Financial Corporation NYSE:ri with …


Next Week: March 23, 2023: Greater St. Louis Inc. | Margaret Onken, Chief Engagement Officer
Margaret Onken is the Chief Engagement Officer for Greater St. Louis, Inc. – The St. Louis metro's economic development institution, providing the vision and strategy for fostering inclusive economic growth. In her role, Margaret is responsible for the organization's annual revenue, the design and implementation of an active investor engagement …


Rotary District 6060 Conference is April 21-22, 2023