February 16, 2023 ~ Pepperbox Edition ~
Projects in the City of St. Louis | Dale Ruthsatz | February 16, 2023
The St. Louis Development Corporation is the economic development arm of the city of St. Louis. Dale Ruthsatz is an expert in community development, including the areas outlined …


February 16, 2023 Meeting Links for St Louis Rotary Club |
Please use the In Person Link to Register in advance for St Louis Rotary February 16, 2023 meeting. If registration is closed call 314-894-1759 or email joanh@rotarystl.org 63102. Or join us via Zoom Link…


St. Louis Rotary Lunch Menu ~ February 16, 2023
Lunch menu February 16, 2023

Cannelloni w/ roasted tomato sauce
Sautéed Mushrooms & Spinach


Grant Guidelines & Forms 2023 | St. Louis Rotary Club 11
Rotarian Sponsor may only sponsor one Financial Grant Application. Applications must be submitted to the Rotary Sponsor by March 10, 2023. The Rotary sponsor …


St. Louis Rotary Bowling Alleygations - February 6, 2023
Bowling Alleygations Week 19 | February 6, 2023 | Matt Weiss I have been bowlin 34 years in the first ever bowling league west of the Big Muddy Mississippi and some things just never change in this Rotary League.      For the second week in a row no one fell down, peed their pants, or lost their dentures in the process of …


THIS SUNDAY

: FEBRUARY 19:

ROLLING FOR ROTARY!!!!!
Rolling for Rotary Fundraiser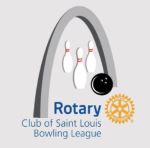 February 19, 2023

Rolling for Rotary Fundraiser | February 19, 2023 12PM - 3PM


3 Hours of Fun! Reserve a lane for $175. Bring family and friends for bowling and fun! To donate items for the event for reserve a lane: don@olivettelanes.com


Join Us at Pietro's on February 23, 2023 About 5 PM!!!!!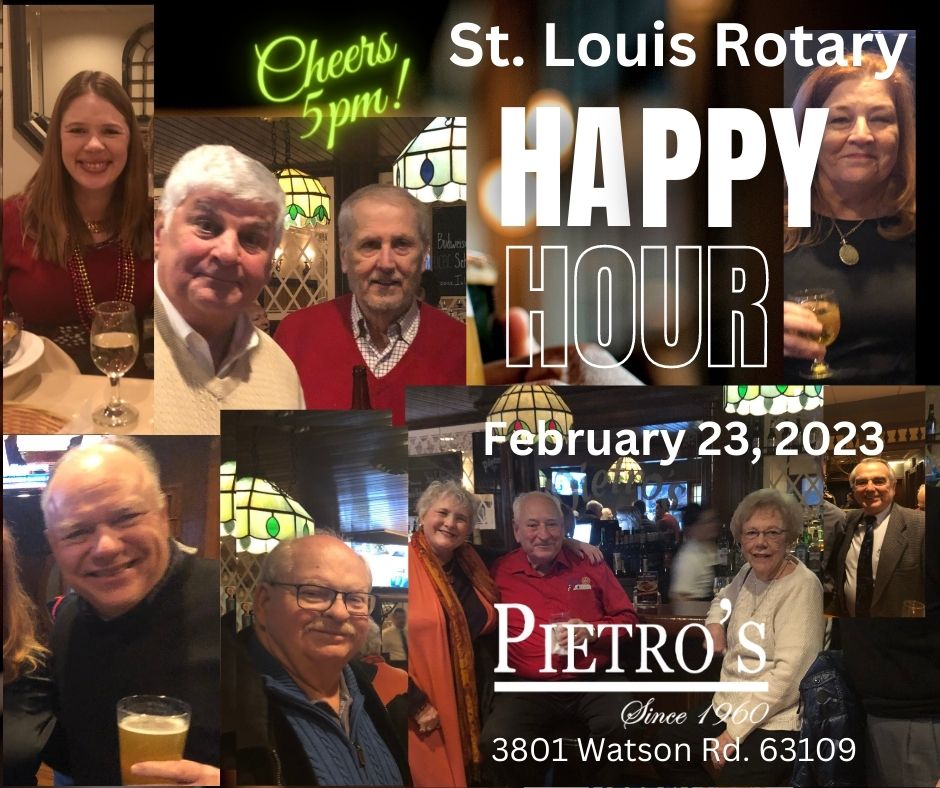 Soccer Made in St. Louis | Dave Lange, Author | February 23, 2023
Dave Lange has covered soccer for various media outlets since the 1970s. His stories have appeared in daily newspapers such as The St. Louis Globe-Democrat and the St. Louis Post-Dispatch; magazines such as Soccer America and The Sporting News; and websites such as MLSsoccer.com.


Missouri Rotary Youth Leadership Academy (MO-RYLA) 2023| Scholarships
St. Louis Rotary Club is awarding scholarships to the Missouri RYLA Academy 2023. MO RYLA is a 4-day, 3-night leadership training program focused on service for current high school freshman, sophomore and junior students across Missouri.


February 2023 | St. Louis Rotary Club Event Details
Happy Valentine's Day!
Edit this to insert text.