February 2, 2023 ~ Pepperbox Edition ~
Arch Grants | Jerry Schlichter, Founder | February 2, 2023
Jerry is founding and managing partner of Schlichter Bogard & Denton. His expertise and national leadership in complex litigation, including in financial and railroad cases, has been recognized by numerous publications, courts, and commentators throughout the country.


February 2, 2023 Meeting Links for St Louis Rotary Club |
Please use the In Person Link to Register in advance for St Louis Rotary February 2, 2023 meeting. If registration is closed call 314-894-1759 or email joanh@rotarystl.org 63102. Or choose the Zoom Link…


St. Louis Rotary Lunch Menu ~ February 2, 2023
Chicken Pot Pie in pastry shell
Steamed Broccoli & Italian Roasted tomato wedge

...

~
Dessert
Grant Guidelines & Forms 2023 | St. Louis Rotary Club 11
Rotarian Sponsor may only sponsor one Financial Grant Application. Applications must be submitted to the Rotary Sponsor by March 10, 2023. The Rotary sponsor …


Highlighted Bowler of the evening:


Bob Barnes has been bowling in the St. Louis Rotary Club Bowling League since 1964.


His fan club was cheering him on Monday night!
Fun Times at Failoni's | January 26, 2023
January 26, 2023 Zoom Recording | Connections to Success
Zoom Recording January 26, 2023 | Lynda Keeton, Connections to Success Zoom Recording Lynda Keeton | Connections to Success


State of the Economy - 2023 Edition | Juli Niemann | February 9, 2023
Juli Niemann has worked in the financial services industry for nearly 50 years, and her extensive experience in this industry has given her the perspective and skill to manage the risk in investing. Investors cannot control the range of the returns available and set the markets. However, through …


Rolling for Rotary Fundraiser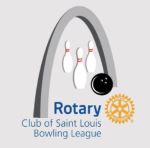 February 19, 2023

Rolling for Rotary Fundraiser | February 19, 2023 12PM - 3PM


3 Hours of Fun! Reserve a lane for $175. Bring family and friends for bowling and fun! To donate items for the event for reserve a lane: don@olivettelanes.com


February 2023 Programs & Events at St. Louis Rotary Club
February 2023 | St. Louis Rotary Club Event Details