January 26, 2023 ~ Pepperbox Edition ~
Connections to Success | Lynda Keeton ~ January 26, 2023
Lynda has navigated the non profit sector for the past 20 years. Moving from England to be a Student Athlete, she graduated with her degree from the University of Louisville, KY, and fell in love with the American culture. She started her professional career in the criminal justice re-entry field and then moving to …


January 26, 2023 Meeting Links for St Louis Rotary Club |
Please use the In Person Link to Register in advance for St Louis Rotary January 19, 2023 meeting. If registration is closed call 314-894-1759 or email joanh@rotarystl.org 63102. Or choose the Zoom Link…


St. Louis Rotary Lunch Menu ~ January 26, 2023
Bacon Wrapped Meafloaf w/ Sweet Tomato/Brown Sugar Sauce




...

~
Dessert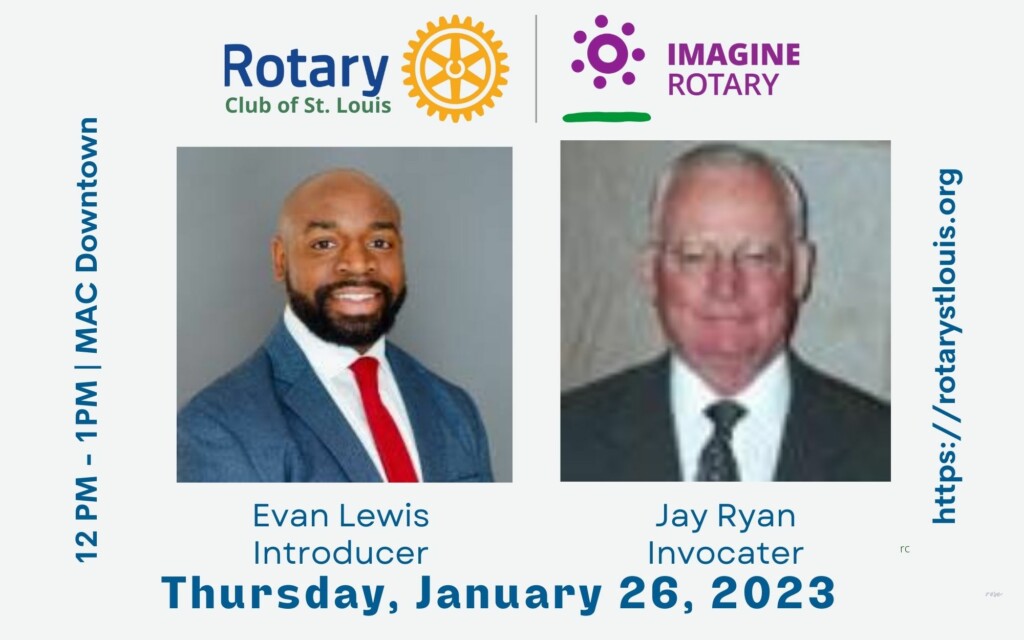 Grant Guidelines & Forms 2023 | St. Louis Rotary Club 11
Rotarian Sponsor may only sponsor one Financial Grant Application. Applications must be submitted to the Rotary Sponsor by March 10, 2023. The Rotary sponsor …


This week 23 bowlers competed seeking high scores with accompanying glory. Sadly, most went home disappointed but looking forward to next week. Those achieving some measure of glory included Chris Wilson with an astonishing 720 handicapped score; close behind was Ralph Zuke with 689; and David Cowell with 671 (achieved in part …


Club 11 January Happy Hour | 1-26-23 Around 5 PM ~ Join us!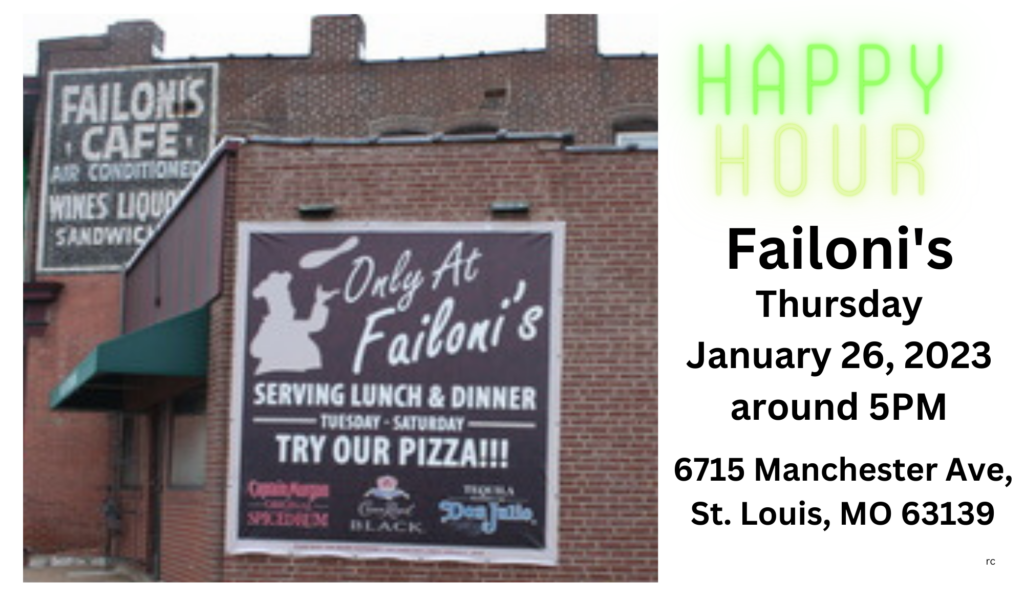 January 12, 2023 Zoom Recording | Annual Business Meeting
Zoom Recording January 12, 2023 | Annual Business Meeting Zoom Recording St. Louis Rotary Annual Business Meeting


Arch Grants | Jerry Schlichter, Founder | February 2, 2023
Jerry is founding and managing partner of Schlichter Bogard & Denton. His expertise and national leadership in complex litigation, including in financial and railroad cases, has been recognized by numerous publications, courts, and commentators throughout the country.


Rolling for Rotary Fundraiser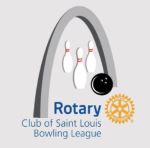 February 19, 2023

Rolling for Rotary Fundraiser | February 19, 2023 12PM - 3PM


3 Hours of Fun! Reserve a lane for $175. Bring family and friends for bowling and fun! To donate items for the event for reserve a lane: don@olivettelanes.com


Annie's Hope - The Center for Grieving Kids | Volunteer Opportunity
Annie's Hope – The Center for Grieving Kids is a St. Louis-based nonprofit whose mission is to offer comprehensive support services to children, teens, and their families who are grieving a death. We annually host two overnight camps for grieving kids: Camp Courage & Camp Courage – Teens. Volunteers are essential to the success of the Camps. Can you please …