January 19, 2023 ~ Pepperbox Edition ~
Revitalizing Laclede's Landing | Brian Minges | January 19, 2023
Since founding Advantes Group in 2009, Brian has led our company's real estate portfolio growth and expansion through strategic redevelopment and community engagement. He prides himself on being involved in all aspects of the project life cycle, with the various company divisions and employees, ensuring viability and success for every project.Learn more about Advantes Group.


January 19, 2023 Meeting Links for St Louis Rotary Club |
Please use the In Person Link to Register in advance for St Louis Rotary January 19, 2023 meeting. If registration is closed call 314-894-1759 or email joanh@rotarystl.org 63102. Or choose the Zoom Link…


St. Louis Rotary Lunch Menu ~ January 19, 2023
Blackened Tilapia w/ Papaya relish




...

~
Dessert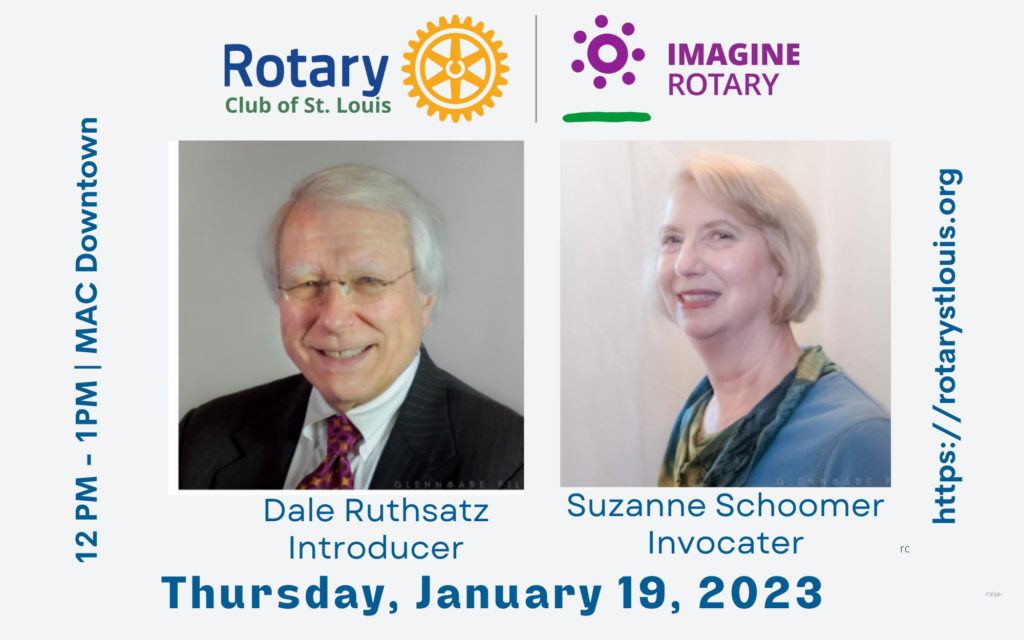 Grant Guidelines & Forms 2023 | St. Louis Rotary Club 11
Rotarian Sponsor may only sponsor one Financial Grant Application. Applications must be submitted to the Rotary Sponsor by March 10, 2023. The Rotary sponsor …


Happy New Year! Welcome back. It was great to see everyone. The enthusiasm and energy for friendly competitive bowling was alive at Olivette Lanes.Don Klackner won the 50/50. A big $60 bucks. Team Weiss was having a good time bowling against Team Conway. Are you surprised?Those that ordered the new bowling shirt were delivered. Thank …


Club 11 January Happy Hour | 1-26-23 Around 5 PM ~ Join us!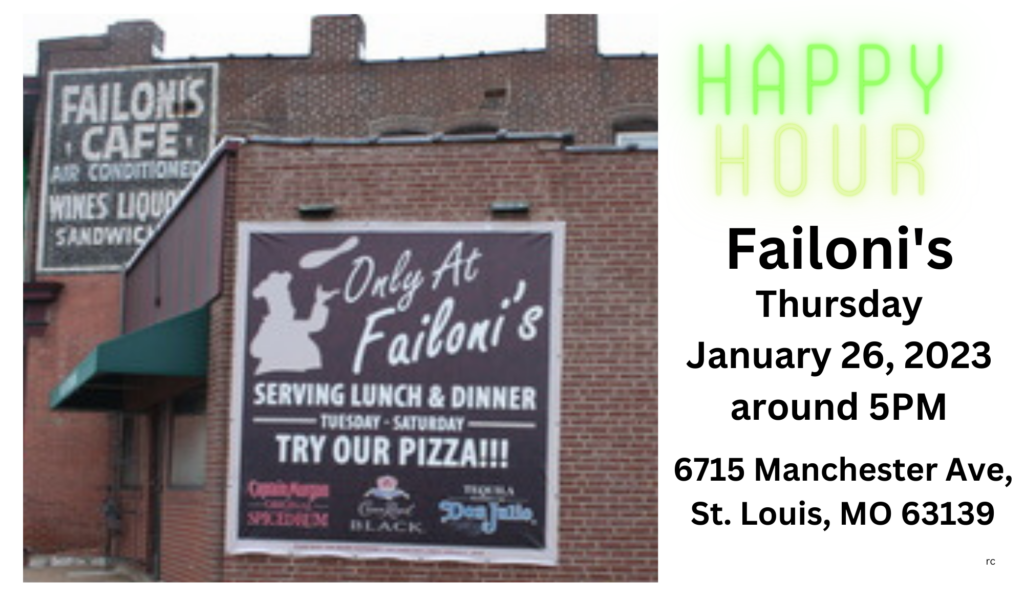 January 2023 Programs at St. Louis Rotary
January 12, 2023 | Rotary St. Louis Annual Business Meeting
January 19, 2023 | Revitalizing Laclede's Landing | Brian Minges
January 26, 2023 | Connections to Success | Lynda Keeton
Connections to Success | Lynda Keeton ~ January 26, 2023
Lynda Keeton | Connections to Success Lynda has navigated the non profit sector for the past 20 years. Moving from England to be a Student Athlete, she graduated with her degree from the University of Louisville, KY, and fell in love with the American culture. She started her professional career in the criminal justice re-entry field and then moving to …