October 27, 2022 ~ Pepperbox Edition ~ TOP STORY
Ed Wheatley, Author | Special Moments and Memories in America's Best Sports Town | October 27, 2022
It has been argued for decades that St. Louis is America's best sports town. It is based upon winning teams and the city's great fans, but more importantly it is the diverse sports history of the region. There are so many tidbits of history and special moments that cannot and should not be forgotten.


Meeting Registration Links
October 27

, 2022 | Ed Wheatley, Author




Please use the In Person Link or ZOOM link to register in advance for our meeting.


St Louis Rotary Lunch Menu ~ October 27, 2022
St Louis Rotary Lunch Menu:
October 27, 2022


~

Oven Roast Chicken Breast w/ herb Pan Jus,




Guests with dietary restrictions, alternative meals are available, but it must be ordered by 11:30 am on Wednesday, October 26, …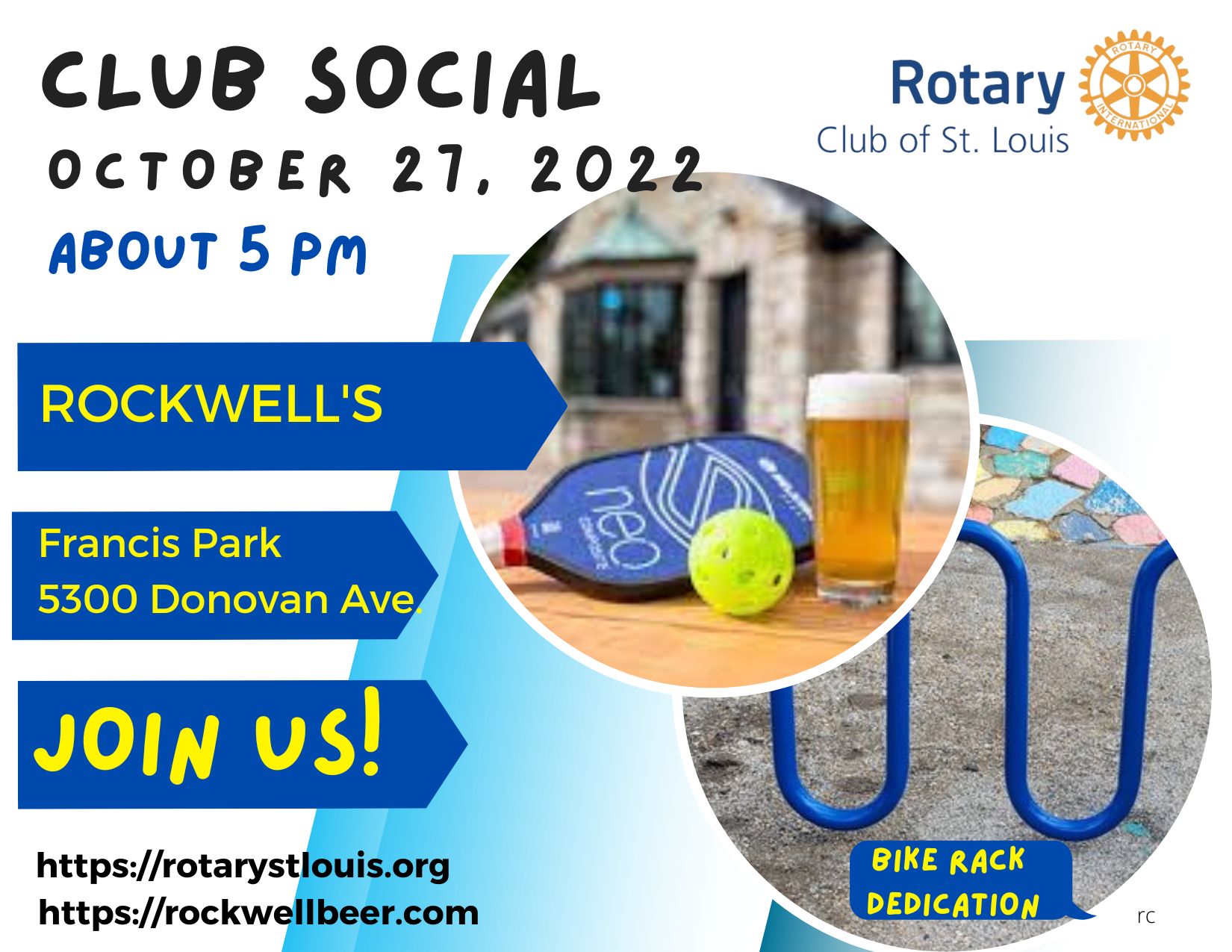 Pickle Ball at 4:00PM ~ Rockwell's in Francis Park | Happy Hour about 5 PM and Bike Rack Dedication at 5:30 PM
St. Louis Rotary Bowling Alleygations - Week 6~ October 17, 2022 | Jon Soifer
Week 6 – October 17, 2022 By Jonathan Soifer


Let me start off by saying that after being gone for 2+ years, its great to be back. It's even worth hearing Ralph's jokes. For those who missed it (and have been waiting to know what it was), Ralph said he asked Don Klackner, "Where …


What a Success | Halloween Trivia Night Fundraiser!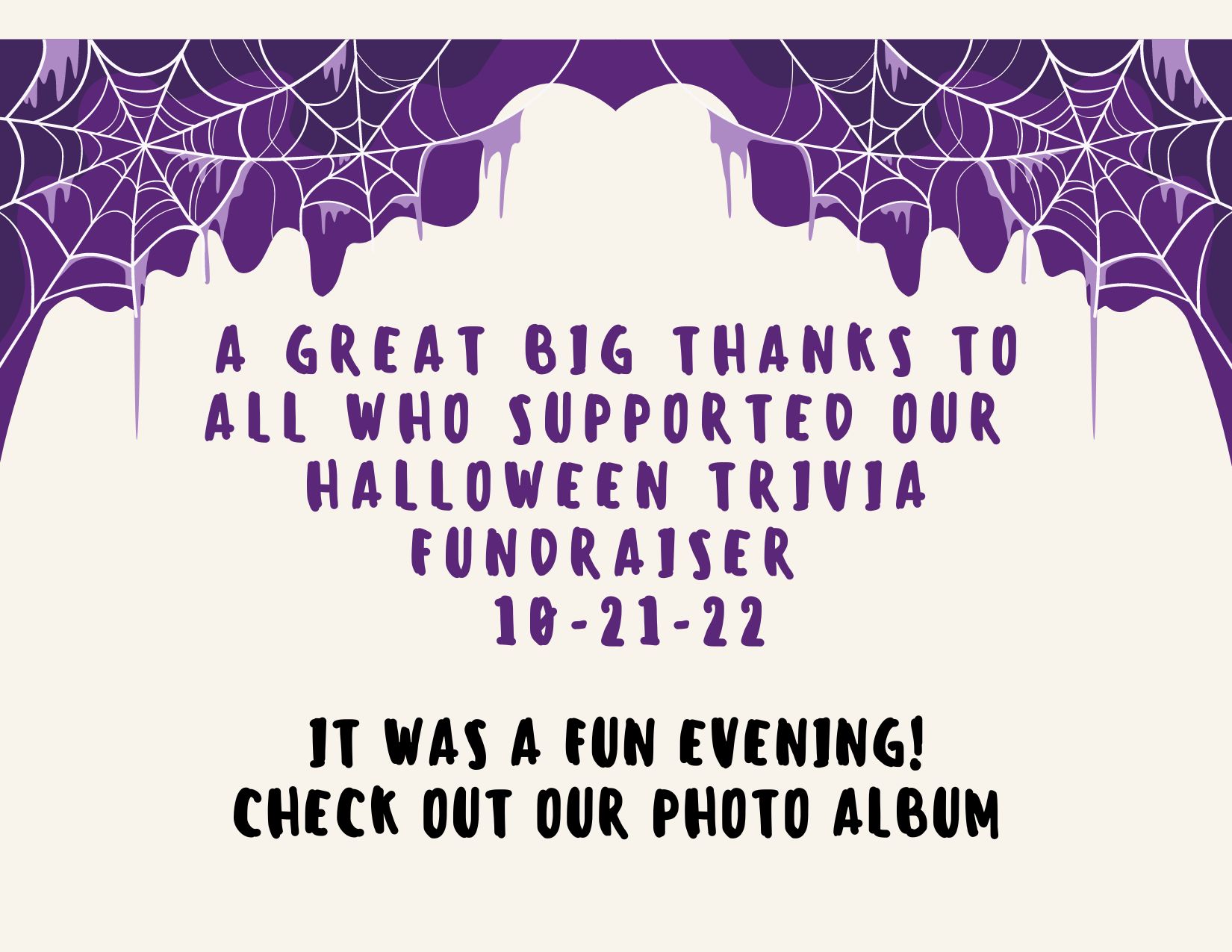 Chris & Angie Wilson won the table decorating contest!
All proceeds benefit The Rotary Welfare Fund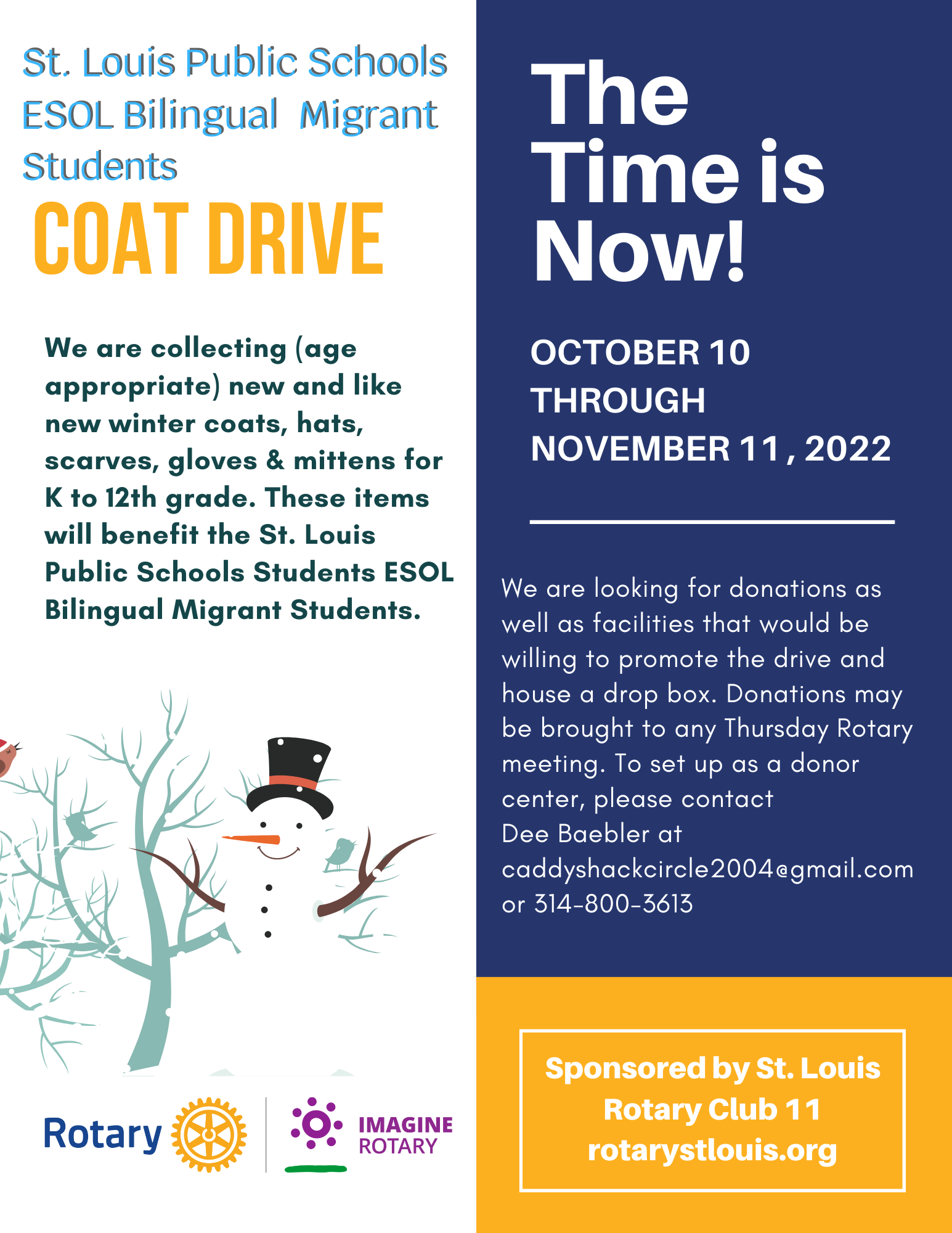 Bring your donations for the Coat Drive to lunch on Thursday!
Fox Run Golf League Report October 18, 2022 | Mike Regan
On Tuesday, October 18, 2022, the Rotary Golf League held its final outing of the year at Fox Run Golf Club. 21 Rotarians enjoyed the challenging course on a chilly Fall day. This event was organized as a team event to raise funds for Rotary charities. Matt Weiss captained Team Welfare Fund and Ken Schuman captained Team Endowment Fund. All …


NEXT WEEK: The Rotary Foundation | Elizabeth Usovicz, Rotary International Director ~ November 3, 2022
"Longtime Rotary leader, including Past Governor of Rotary District 6040, Rotary Public Image Coordinator, Zone 31 Rotary and the White House Women of Action honoree." Rotary International Director, Zones 30 and 31


Wear your Paul Harris pins and medals to St. Louis Rotary Club on Thursday, November 3, 2022!