Weekly Newsletter October 31, 2019
Dr. Kelvin Adams, SLPS Superintendent ~Speaker, October 31, 2019 ~ Young Citizen's Award Program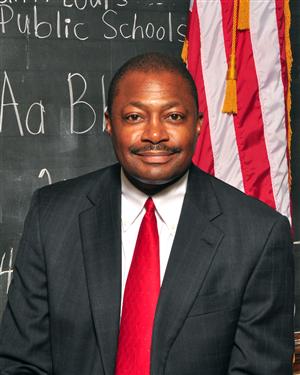 Dr. Kelvin R. Adams is
in his 12th year as Superintendent of Schools for the Saint Louis Public
Schools in the 2019-2020 school year. He oversees nearly 22,000
students in grades PreK-12 and is responsible for the day-to-day operations of
the District's 4,000-plus employees and $400 million budget.


"Creating Great Options" for the
children of St. Louis is Dr. Adams' focus. His vision has helped create
single-gender classroom schools, an African-centered curriculum school, a
nationally recognized school for new Americans, a new medical and bioscience
high school, a designated educational therapeutic support school for PreK-8,
and the expansion of early childhood classrooms.


In 2015, he wrapped up the
District's $155 million facilities improvement plan, which resulted in updated
cafeterias, modernized classrooms and increased technology for students.
Starting this year, he will oversee the allocation of Proposition 1 funding for
early childhood education, character and alternative education options,
improved safety and security equipment and personnel, and competitive salaries
for teachers and staff.


The results speak
volumes. Under Dr. Adams' guidance, Saint Louis Public Schools has
increased its graduation rate, improved state test scores and boosted
attendance rates each year. In 2012, the District's accreditation status
was upgraded from Unaccredited to Provisionally Accredited. In 2015, the
District earned enough points to be Fully Accredited.


Lunch Menu ~ October 31, 2019
House Salad with Romaine Lettuce, Grape Tomatoes, Cucumbers, Red Onions and Croutons with MAC House dressing
~
Oven Roast Chicken Breast w/ herb Pan Jus
Buttermilk Whipped Potatoes
Green Beans
~
Mint Chocolate Cake
Special Menu Requests For members and guests with dietary restrictions, alternate meals are available, but they must be ordered by no later than 11:30 am on Wednesday

October 30, 2019
President's Corner ~ October 31, 2019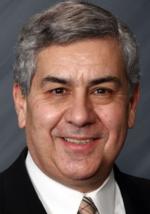 Rotary has six Areas of Focus, one
is Supporting Education. While no more important than the other five,
Club 11 has the opportunity this week to show our commitment to St. Louis
Public Schools at the Young Citizens Awards this Thursday. We will host,
mentor, and honor 28 students who have shown leadership and initiative by
becoming a recognized part of their educational community. In other
words, they are Good Citizens. I hope that you will join these special
students from the St. Louis Public Schools system along with their families,
guests and educators to congratulate them on their accomplishment.


P.S. Club 11 thanks a number of
Rotarians (Tinucci, Rubinelli, the Hesley brothers, Garagiola, and St. Louis
Civilian Jessica Boston) and their guests who worked with the Forest Park
Conservancy - in the greenhouse - on Saturday, October 26 to help with some
future floral beauty for Forest Park. You'll have to wait until spring to
see how well they did.


Finally, as announced by Rotary




Scribe Report ~ October 24, 2019 ~ Jennifer Krassinger

The meeting was called to order by President, Bob Garagiola at 12:01 p.m. followed by the pledge of allegiance.
Invocation by Jack Windish
Richard Losciale led us in a rendition of "Walking after Midnight"
Birthday shout-out and song for Jay Ryan
Rick Tinucci reminded us what World Polio Day means to our club with an overview and history of Rotary's dedication to the eradication of this life-threatening, highly contagious, and preventable disease. Over 2.5 billion vaccinations have been given since the first Rotary sponsored inoculation in 1979. We heard form Virginia Epstein, a polio survivor, now 103 years old, who shared with us her gratitude for the Rotary's initiative to stop the spread of polio.
CALL TO ACTION: A small number (88) of polio cases have been reported globally in 2019, there is still work to be done. Rick asked members to make a pledge/donation to the polio fund with an added incentive that the Bill and Melinda Gates Foundation will match 2:1!
Young Citizen Awards are next week, October 31, many thanks to the committee and mentors who make this event possible.
Veterans Day Program with the MAC is scheduled for November 7
Bob Sherrill called for the nominations of board officers. Election ballots are due December 28. He also shared a heartwarming updated about Nom, a child whom the club sponsored and supported during a life-changing surgical procedure that has allowed Nom the ability to walk with a walker.
There is a community service opportunity this weekend, October 26, at the Jewel Box in Forest Park. Our team will plant Tulip bulbs and we will all be awaiting their bloom in the spring.
Rolling for Rotary, our club fundraiser, is scheduled November 24. All are encouraged to attend.
Dan Conway, Sergeant at Arms, introduced many guests and two visiting Rotarians.
St. Louis Browns History:
Matt Weiss introduced speaker and author, Ed Wheatley, who shared with us the dynamic and colorful history of the once, not so great, St. Louis Browns Major League Baseball team.
The team originated as the Milwaukee Brewers and moved to St. Louis in 1902. Their performance in St. Louis, 42 losing seasons in 52 years, has made them one of the least remembered teams in history but not in St. Louis, a city that embraces the love for their baseball wholeheartedly. Furthermore, Ed's award winning book, "St. Louis Browns: The Story of a Beloved Team" has been made into a movie, forever memorializing the team.
We learned many interesting facts, such as
• The STL Browns Fan club boasts over 700 members
• Only 9 original St. Louis Browns players survive today
• George Sisler was the first MVP in 1922 and had a 0.42 batting average
• Many other baseball statistics were shared and are available for review in Ed's book
• An attempt was made in 1941 to move the St. Louis Browns to Los Angeles
• The Browns won their only pennant in 1944 and then lost to the Cardinals in the series
• Some Browns players had catchy names like Heine Meine, Bobo, and Dizzy
• The Browns were innovators of integration, signing Hank Thompson and Willard Brown in 1947
• Roy Sievers was Rookie of the year in 1949 and his bonus was a pair of shoes, spikes actually.
• The team relocated in 1953 and became the Baltimore Orioles.
A book will be donated on Ed Wheatley's behalf. The 50/50 drawing winner was Ralph Decker, drawing the 9 of Clubs.
President Bob adjourned the meeting at 1:06 p.m.
Bowling Alleygations ~ David Cowell ~ Week 7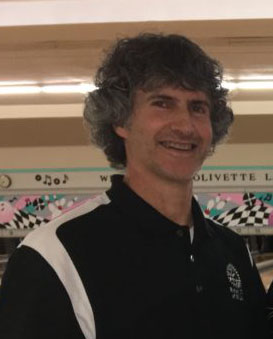 The 1st quarter is winding down and we still have a race. Team Soifer maintains a 12-point lead over Team Cooper heading into the final week of the quarter. They will be going head to head next week with the Soifer bunch (Vic Difate, Don Fuller, Tom Keeline, Pete Milne, Mike Regan and John) needing 6 points. Team Cooper(Jim Conway, Blake Critzas, Arnold Hadler, Bob Kocher, Dave Wicks and Rose) will undoubtedly be yucking it up trying to throw them off their game with Rose, aka Moe, the ringleader of their hijinks.


Well, how
did we get here?


Team Captain Doug Lorenz with his team of "high hopes and low expectations" tried to derail Team Cooper on Lanes 23 & 24. They started off strong defeating Cooper 889 – 866. With scores like that it is ashamed someone had to lose. Blake Critzas led the way for Cooper with a 219/242 handicap only to be outdone by Doug (177/240 handicap) and John Guilfoy (189/244 handicap). Cooper did come back to take the last two games (829-803) & (840-784) to stay in the hunt. Bob Kocher led the way for Cooper with a 190/246 handicap in Game 2 and a 526/ 694 handicap series. Bob attributed his success not to his excellent fish sandwich and Tito's & Cran dinner but to his team support. Although, he closed with, "There is no I in TEAM but there is a ME." Team Cooper won the match 14-8.


Doug
Lorenz took $55 from Bob Barnes in the 50/50 drawing. Doug had a senior moment trying to read his
tickets. He attempted to explain his
logic but most of the crowd dismissed him.
In a first time ever event in the history of the Rotary Bowling League,
no one claimed to have the winning ticket.
A second ticket was drawn and the pot awarded to Bob "Newsy" Barnes
prior to Doug figuring out he did hold the original winning ticket. A gracious Rotarian, Bob ceded the $$ to
Doug. The league president highly
recommends that you look at the high and low number and if the ticket drawn is
anywhere in between them - you have WON!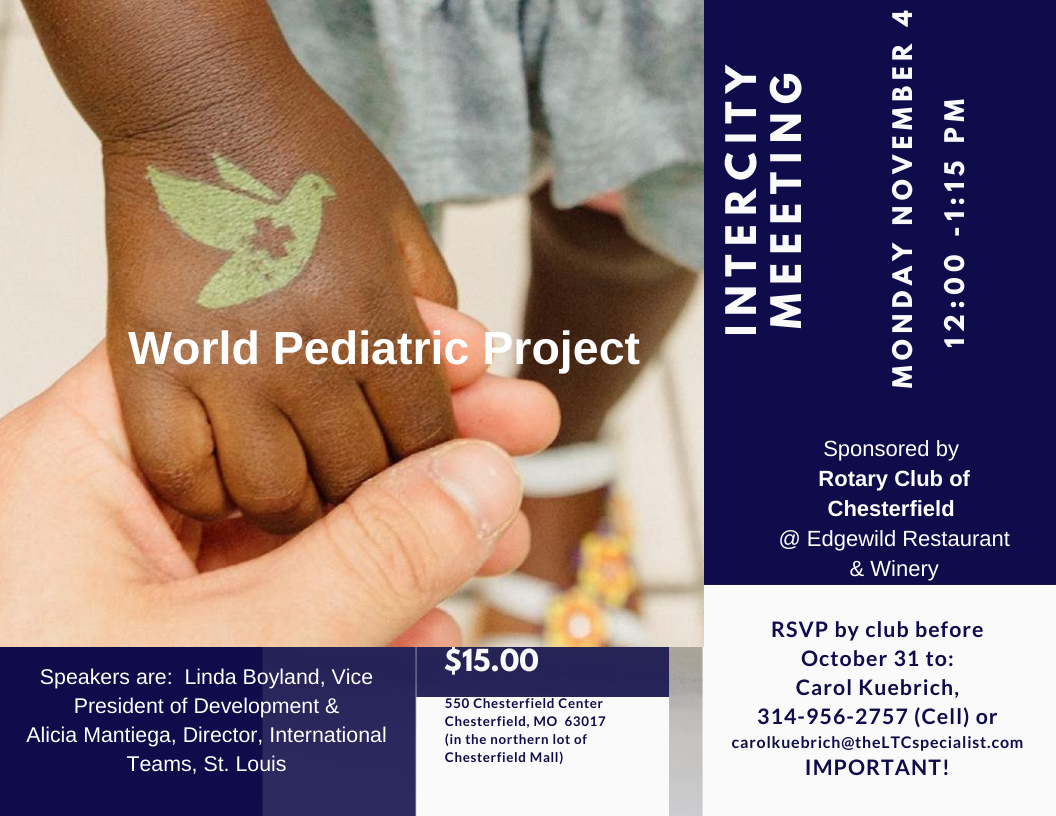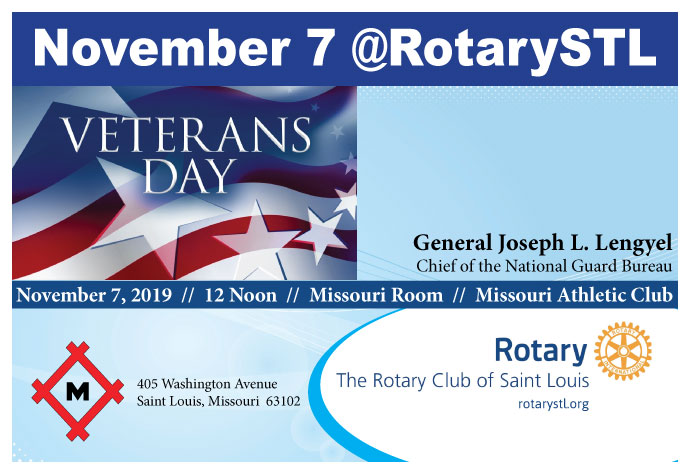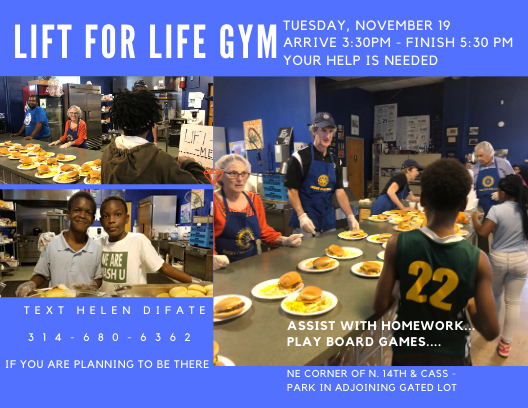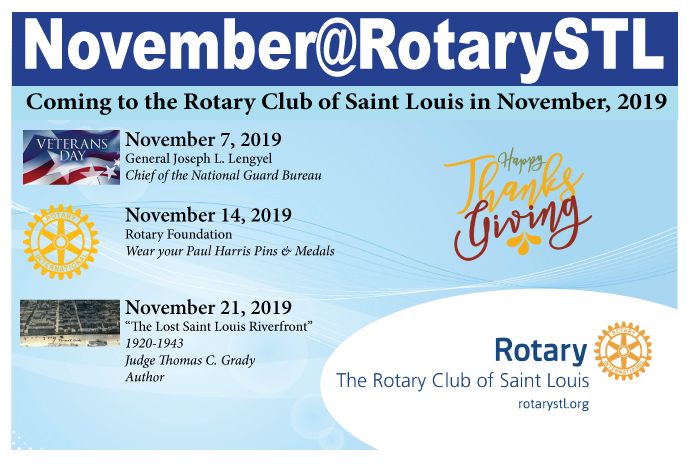 Inter-City Meeting -November 4, 2019

Social ~ Chateau Maplewood ~November 13, 2019

Turkey Burp - Friday, November

29:
July 1, 2019 - June 30, 2020