Weekly Newsletter October 24, 2019
Ed Wheatley, Author "St. Louis Browns..." ~ Speaker, October 24, 2019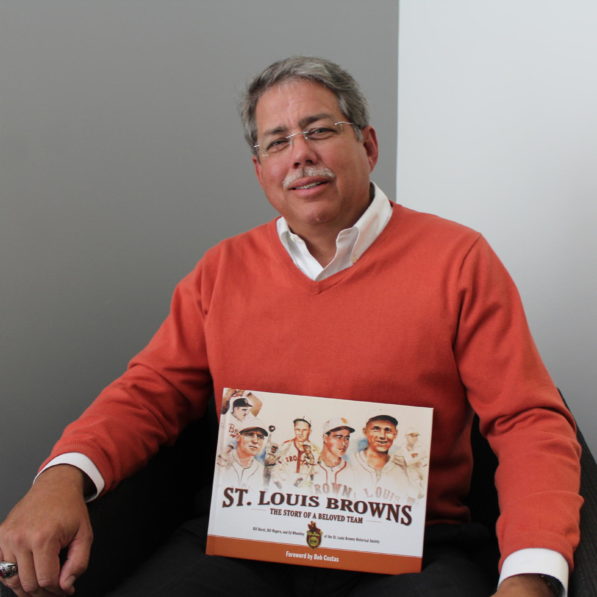 "Ed
Wheatley loves baseball. He also is a man on a mission; he wants some loving
for the St. Louis Browns.


"I grew up with the Browns,"
Wheatley said. "You know what? This is is a sad story nobody remembers. For 52
years here, there was a major league baseball team in St. Louis that everyone
has forgotten."


Wheatley, along with Bill Borst
and Bill Rogers, have written a book titled "St. Louis Browns: The Story of a
Beloved Team."


The coffee-table tome is
designed to tell the team's story, not only to the members of the nationwide
Browns Fan Club but also to the fans who remember them and saw them play. And,
hopefully, this book will introduce the history of this unique team to future
generations, thus ensuring that the Browns will not be forgotten.


The three men are members of the
St. Louis Browns Historical Society. The group was founded in 1984 to promote
and preserve the legacy and memorabilia of the St. Louis Browns American League
baseball club.


The history book on the Browns,
an American League team, covers the 52 seasons played in St. Louis.


The book, published by Reedy
Press, leads off with a foreword from Bob Costas. It features hundreds of rare
images and colorful stories about a beloved baseball franchise and we are
getting great reviews from people who have such fond memories of the team and
enjoy this trip back into the golden ages of baseball.


In the interesting book, one can
find several what-ifs pointing out that, if things had changed, the Browns may
have been the dominant team in St. Louis and not the Cardinals.


Lunch Menu ~ October 24, 2019
Summer Caesar w/ Romaine & Arugula w/ Sundried Tomatoes, Pickled Onions w/ Pretzel Bread Croutons
~
Sliced Turkey Picatta w/ Lemon caper sauce
Risotto
Green Bean Bundle wrapped in carrot
Special Menu Requests For members and guests with dietary restrictions, alternate meals are available, but they must be ordered by no later than 11:30 am on Wednesday

October 23, 2019
President's Corner 10-24-19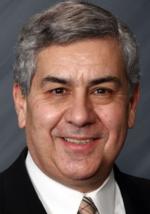 How would you like to help Club 11 without writing a check or getting your hands dirty?


Put your name forward
to be an officer or a member of the Board of Directors. You have
something to offer the Club or you wouldn't be a member in the first place.


Don't wait to be asked
- Step Up!


If you're new to the
Club, we could use a few fresh ideas - Step Up!


If you've served
before but think it might be someone else's turn (that someone may not be as
experienced or as smart or as talented as you) - Step Up!


Scribe Report ~ October 17, 2019 ~ Mary Block

Ken Schuman introduced
our speaker, Lisa Stone, SLU Women's Basketball Coach. And what a speaker she
was!!


For those of our
fellow Rotarians who were not able to join us this week for lunch, you missed
out on a really over the top presentation.


To begin with, Lisa
said the average age of her players is nineteen. She noted how different they
are today than back in the day when she was playing. Even her young assistants
approach the mentoring process differently ( loud music) as they interact with
the players in small groups.


Practice starts
at 6:00am for the team. Lisa's day begins at 4:00am and ends at 8:30pm. Her
early morning run requires total quiet time to "think". No headphones for Lisa.
She was emphatic...............Close Out The Noise.


She also stressed the
importance of family time for herself and the girls. She works out the home
visits whenever she can.


1) Soft doesn't
survive. They need to be at 8 or 9 tough. No room for tears.


2) Little things win.
They have to play unified which requires repetition, repetition,
repetition.


3) Academics always
come first.


Bowling Alleygations ~ Ralph Decker ~ Week 6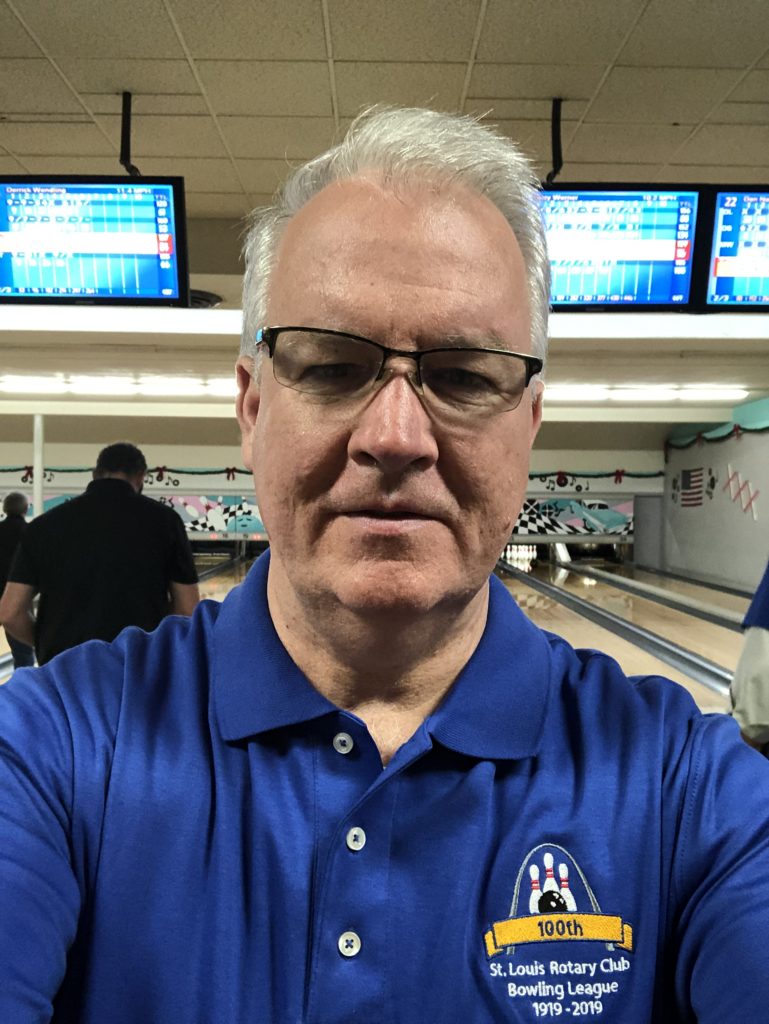 Sorry
I missed everyone! I hear that Team Decker was up against Team Cowell.
You know I would have loved the opportunity to bowl against you guys.
Steve LaFara, a power house bowler for Team Cowell, came out and rolled
a game high 207 for the evening. Steve ended the night with a high
scratch series of 532 and helped team Cowell win 18 points. Terry Werner
said "I can't believe how LaFara is so positive tonight! He didn't
complain about the lanes at all the whole night!" Way to go Stevie.


Like the Washington
Nationals did with our Cardinals. Team Soifer swept Team Lorenz.
They won 22 points and are in first place after six weeks of bowling.
The first quarter will end on October 28th. With two weeks
to go, it looks like the first quarter will come down to Soifer and Cooper.
My advice is to keep it out of the gutter and throw strikes!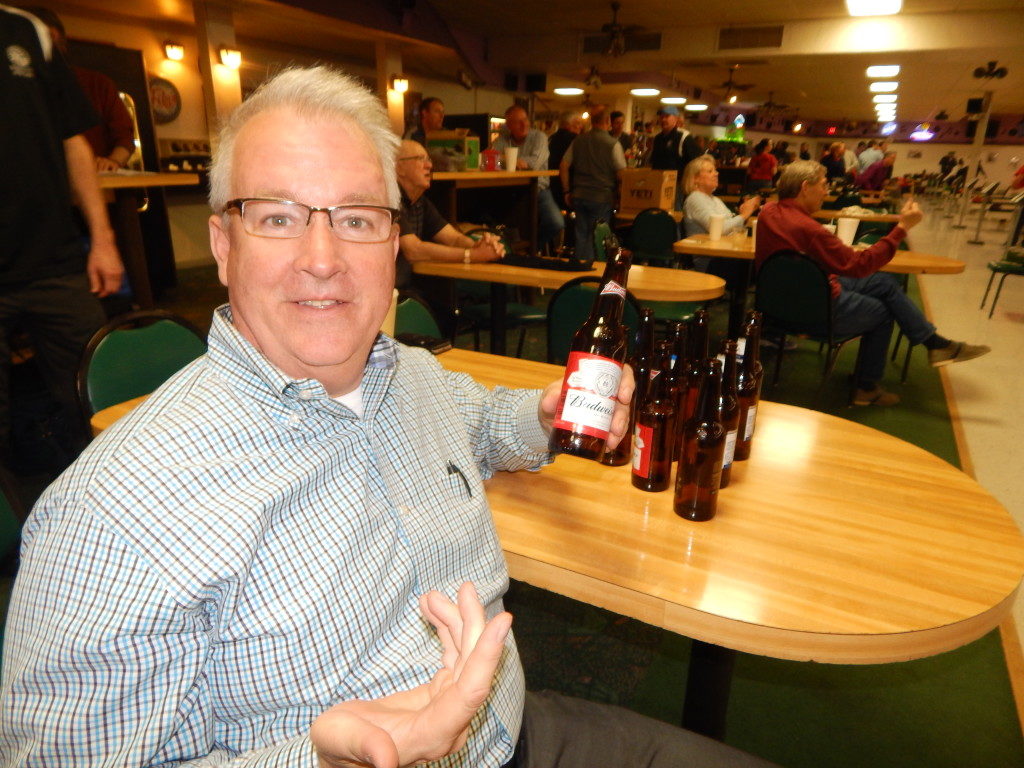 Community Service Opportunity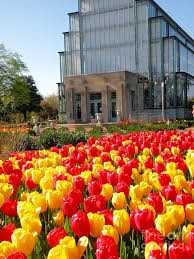 Are you looking for an opportunity to enjoy this beautiful fall weather? Well on on Saturday October 26, the Community Service Committee has arranged for a service opportunity in Forest Park. We will meet at the Jewel Box and from 9 am to 11 am to help the Forest Park Conservancy plant Tulip bulbs and clear annuals from the beds around the Jewel Box. This is a great opportunity for family members and friends to enjoy Fall in St. Louis and help make Forest Park beautiful for Spring. You only need to bring garden gloves; all other equipment will be provided. Club 11 has participated in this event in years past and everyone had a great time. This is your chance to help our community while enjoying the Club fellowship and great Fall weather. For those that are interested, we plan to have an early lunch at the Boat House afterwards. I hope to see you on Saturday October 26th.
Inter-City Meeting -November 3, 2019

Rolling for Rotary - Sunday November 24

Turkey Burp - Friday, November

29:
Inter-City Meeting - November 3, 2019
St. Louis Metro InterCity Fellowship Meeting
Monday, November 4th, Noon – 1:15
pm
The Rotary Club
of Chesterfield
EdgeWild Restaurant & Winery
550 Chesterfield Center
Chesterfield, MO 63017
(in the northern lot of Chesterfield Mall)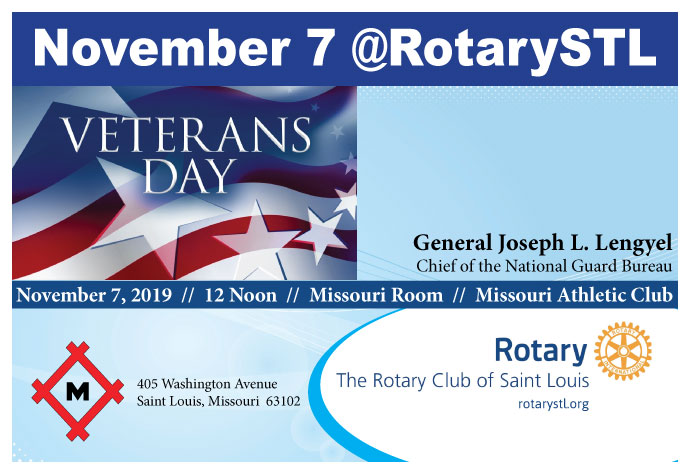 July 1, 2019 - June 30, 2020