November 23, 2023 ~ Pepperbox Edition ~ St. Louis Rotary Club
Happy Thanksgiving - No Meeting November 23, 2023
Now is the time to be thankful, remember good times, and embrace those who enrich our lives.


No meeting on Thursday, November 23, 2023.


Wishing you a warm & wonderful Thanksgiving.


See you on November 30, 2023


Obituary for Muhammad Mashuir Rahman | St. Louis Civilians Member- 11-21-23 2pm
Rahman's funeral will be held on Tuesday, Nov 21st at 2pm. Please meet at 1:45pm at the front gate of Bellefontaine (4947 W Florissant Ave, 63115). We will all meet by the offices (two cottages made of stone) and walk to the gravesite together. After the funeral, please meet at Civil Life Brewery (3714 Holt Ave). If you choose not …


Week Ten St. Louis Rotary Bowling Alleygations | November 13, 2023
Week 10 Alleygations 11-13-23


Week 10 standings show a tight race for the second quarter lead. Weiss and Baebler teams are tied for first with Wilson and Michaels teams only two points back. Outstanding games were bowled by David "Cowbell" Cowell with a 242 and Carl "Fast" Lane with a high game of …


Membership Breakfast 11-28-23 | 8am-9am MAC Downtown - Hall of Fame Room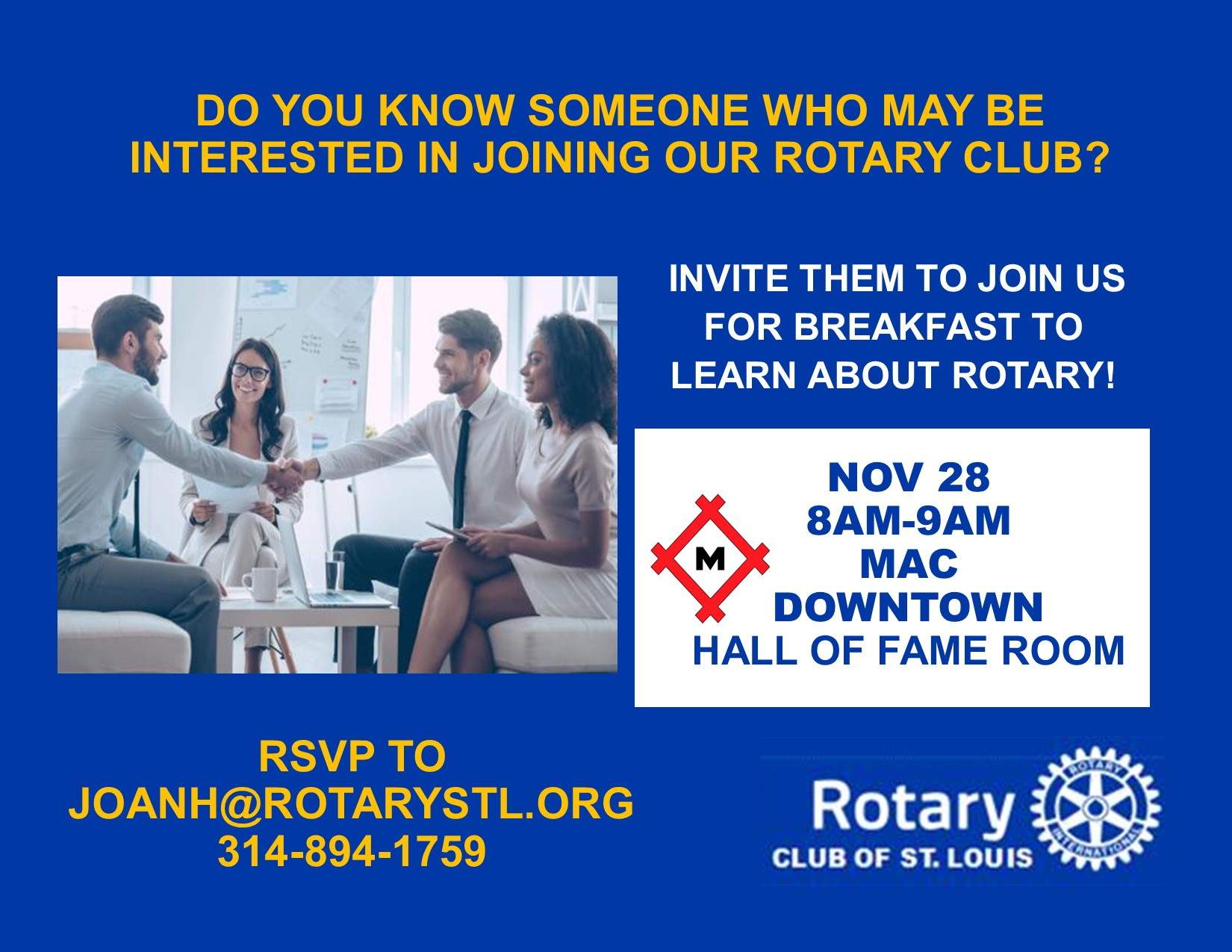 RSVP to Raffi@raffiandonian.com - Breakfast is Complimentary
Last Call for Turkey Burp at Trattoria Tuscana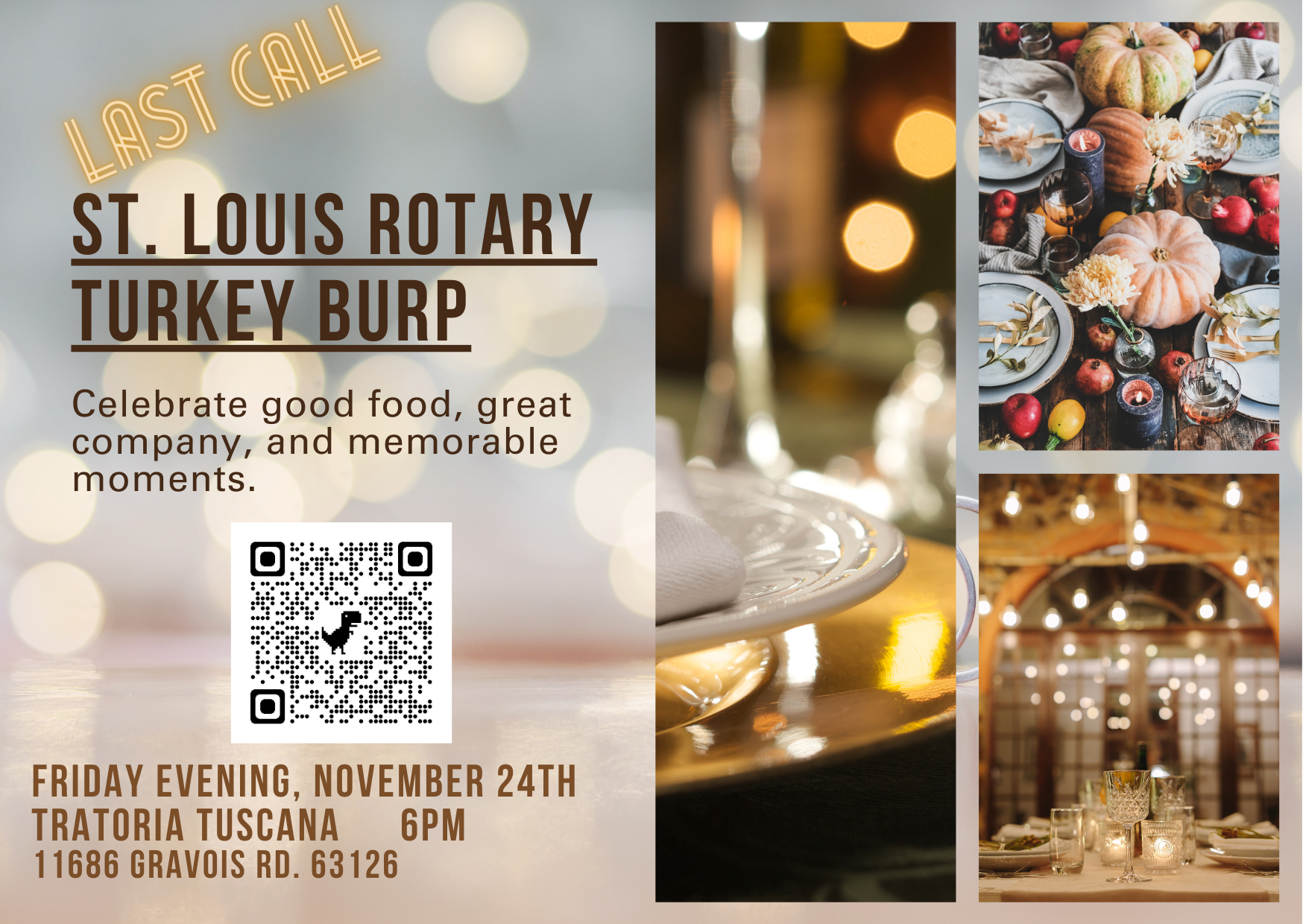 Last Call for Turkey Burp at Tratorria Tuscana - RSVP by Tuesday, 11-22-23 at Noon


Celebrate good food, great company, and memorable moments at Trattoria Tuscana, Friday, November 24, 2023 | Cocktails at 6PM; Dinner to follow.


Next Week - November 30, 2023 | Kevin Scott, Bi-State Development
Next Week: Kevin Scott, Bi-State Development | Updates on the Secure Platform Plan


Savvy business leaders know that customer experience and employee engagement are critical issues that will help their companies remain agile and sustainable over the long term.…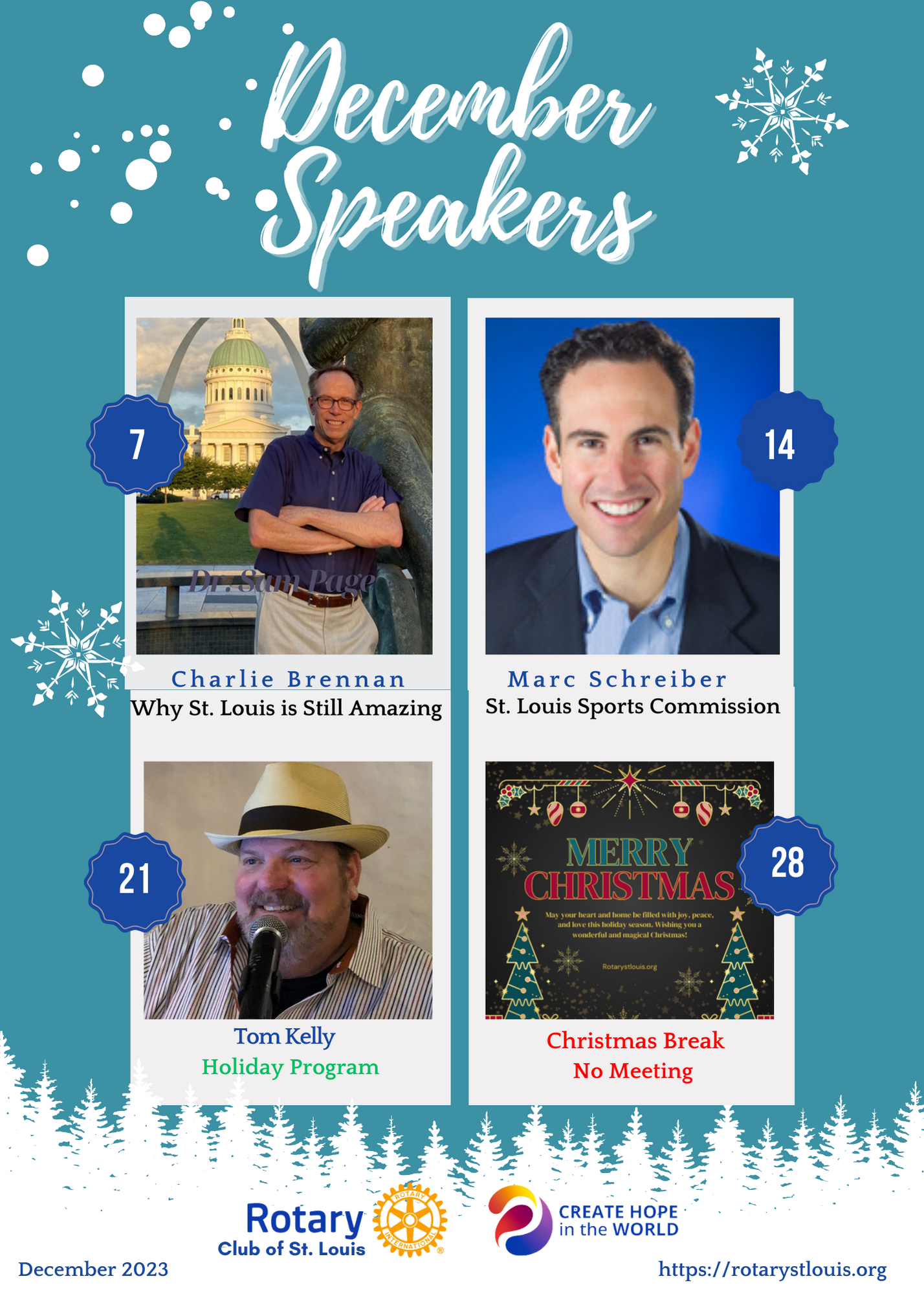 Missouri Rotary Shoe Drive | Bring Shoe Donations to St. Louis Rotary Lunch!
Missouri Rotary Shoe Drive| Donate Shoes at St. Louis Rotary Lunch
Help a child in need. Give a pair of shoes. We are continuing to collect new shoes for kids of all sizes.