November 2, 2023 ~ Pepperbox Edition ~ St. Louis Rotary Club
Mark Maloney, Past Rotary International President, Vice Chair Rotary Foundation Speaking Thursday, November 2, 2023
Wear your Rotary Foundation Paul Harris pins and medallions this Thursday, November 2, 2022. Mark Daniel Maloney is a principal in the law firm of Blackburn, Maloney and Schuppert, LLC, with afocus on taxation, estate planning, and agricultural law. …


St. Louis Rotary Club Program Introducer & Invocator | November 2,, 2023
Rotary Foundation Day | Mark Maloney, Past Rotary International President and Vice Chair Rotary Foundation


12:00 PM - 1:00 PM ~ November 2, 2023 Rick Tinucci, Introducer | Rose Cooper, Invocator |


November 2, 2023 Meeting Link for St Louis Rotary Club |
St. Louis Rotary Meeting Link for November 2, 2023 In Person Link ~ *We meet on Thursday, from 12 pm until 1 pm at the MAC Downtown - 2nd floor, …


St. Louis Rotary Lunch Menu ~ November 2, 2023
Lasagna w/ Marinara sauce,


Alternative meals a must be ordered by 11:30 am on Wednesday, November 1, 2023.


Week Seven St. Louis Rotary Bowling Alleygations | October 23, 2023
105th Season of St. Louis Rotary Bowling League Week 7 Alleygations 10-30-23


Week 7 started out in a very FRIGHTful manner. Somehow, very strangely Aunt Lily Michaels sat on sister Rosie Cooper's head putting on bowling shoes?!? What is the old saying, "Is it better to have a Parrot on your shoulder than a Cat on your head?" Hell, I don't know, I'm …


St. Louis Rotary Club Social at The Vandy on THURSDAY, October 26, 2023 - -
Nice place - great bar and lots of good company!
Old Newsboys Day is Thursday, November 16! We're looking for volunteers to help out. We will meet in the Rendezvous Room at the MAC (inside the Jack Buck Grille on the 1st floor) at 6:00am. No experience is necessary and all money raised goes towards supporting local children's charities. If you are interested, contact Sean Smith at ssmith@muny.org or (314) 494-8628. We will see you there!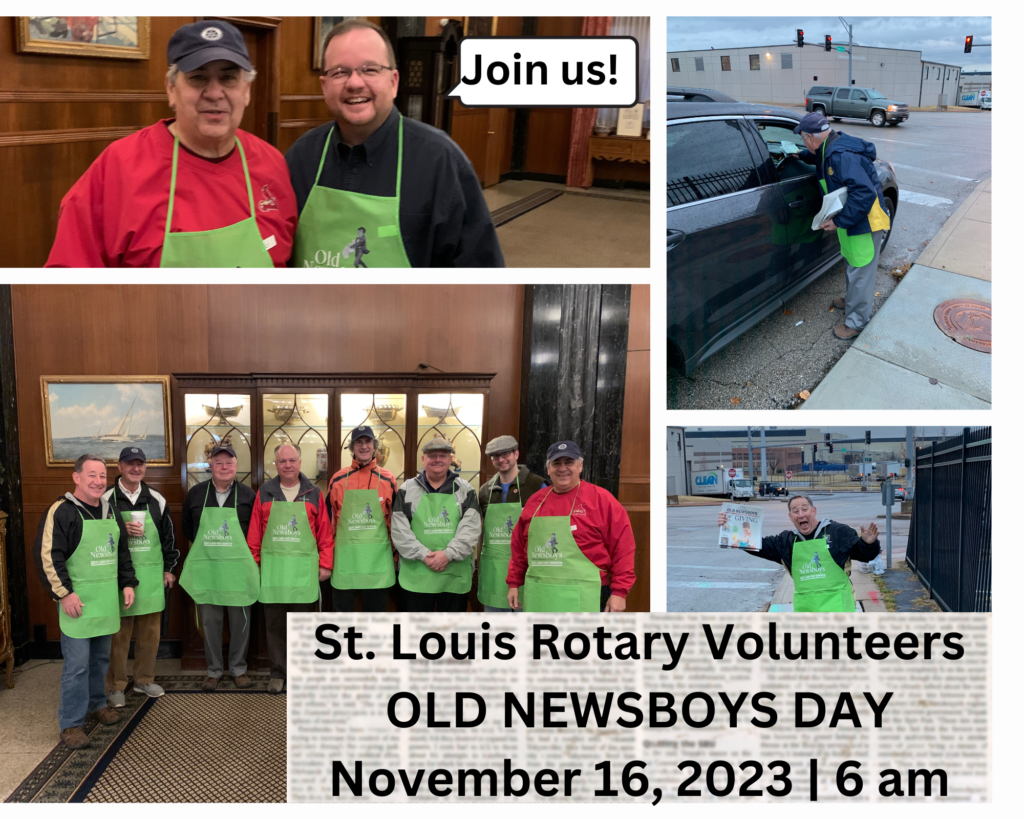 Program Committee Meeting
SAVE THE DATE FOR CLUB TURKEY BURP AT LORUSSO'S FRIDAY, NOVEMBER 24, 2023!!!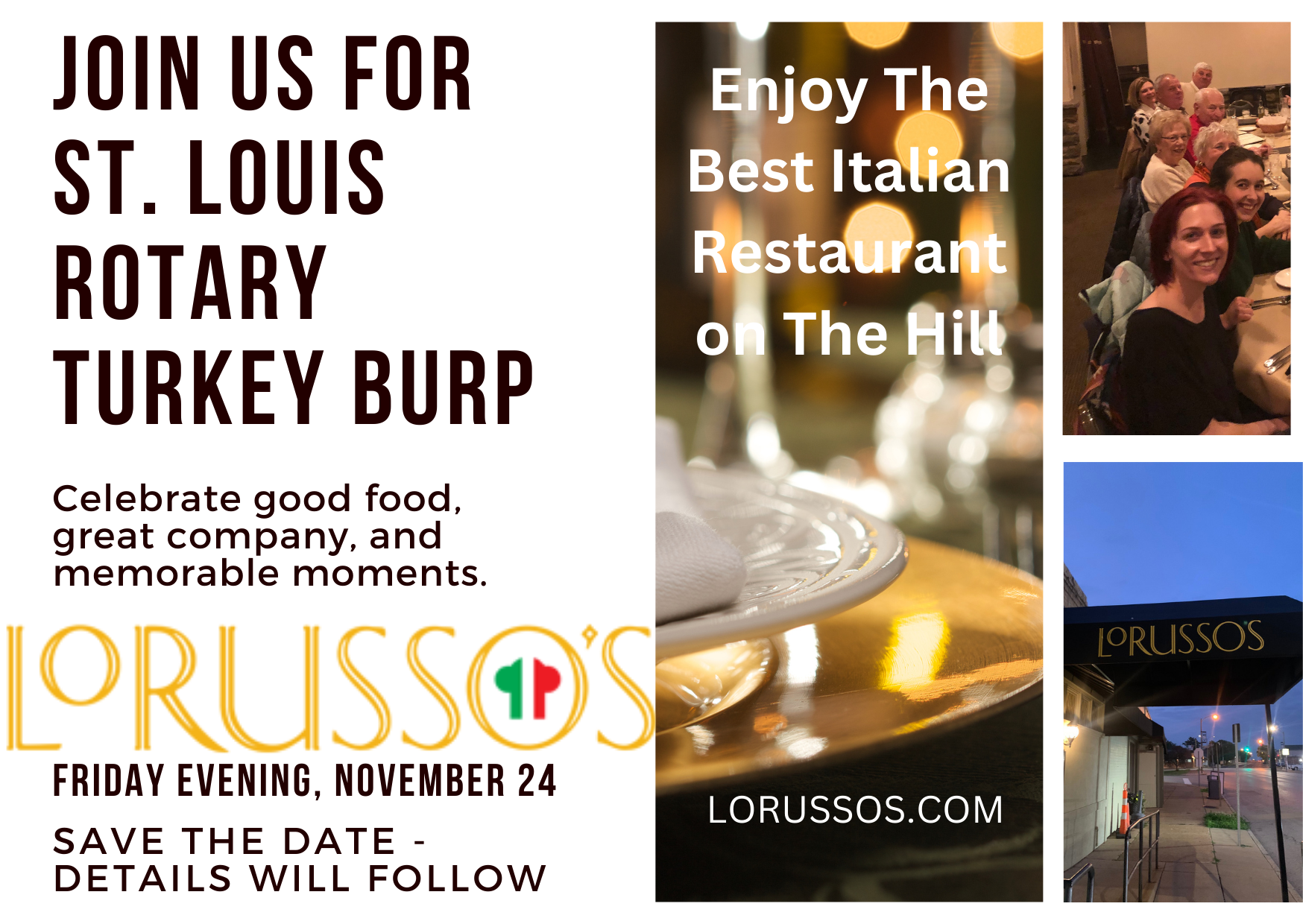 Next Week: November 9, 2023
Veterans Day Program
Joint Program with MAC
Major General William B. Blaylock II retired in March of 2023 after serving as the Commanding General of the 35 th Infantry Division from July 2019 - March 2023.
During his tenure, the division deployed as the
command and control for Task Force Spartan in the
Middle East.
Missouri Rotary Shoe Drive | Bring Shoe Donations to St. Louis Rotary Lunch!
Missouri Rotary Shoe Drive Continues | Donate Shoes at St. Louis Rotary Lunch
Help a child in need. Give a pair of shoes. We are continuing to collect new shoes for kids of all sizes.


Matt Weiss in 1971 |
Can you find Matt Weiss in the photograph (without reading the index)?