Weekly Newsletter October 17, 2019
Lisa Stone, Billiken Women's Basketball Head Coach~ Speaker, October 17, 2019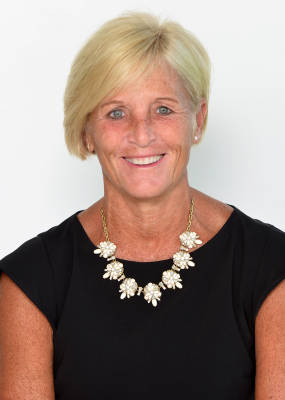 Lisa
Stone arrived at Saint Louis University in May 2012 with a vision to build
Billiken women's basketball into a championship-caliber program.


Stone's
vision has come into clear focus in recent seasons. Saint Louis captured 83
victories – third most among Atlantic 10 Conference women's basketball programs
– tied for the 2015-16 A-10 regular-season championship and made three Women's
National Invitation Tournament appearances during the past four seasons.


Under
Stone's watch, the Billikens collected an impressive array of individual honors
in 2018-19. Ciaja Harbison was selected A-10 Rookie of the Year and, along with
Jordyn Frantz, landed on the All-Conference second team. Kerri McMahan was
named the league's Defensive Player of the Year and earned a spot on the
All-Academic list, while Brooke Flowers joined Harbison on the All-Rookie team
and McMahan on the All-Defensive squad.


Harbison
is the first Billiken to be named A-10 Rookie of the Year, while McMahan is
Saint Louis' first Defensive Player of the Year in any of the four conferences
in which the program has held membership. SLU placed two players on the
All-Rookie team for the first time and two players on the All-Defensive team
for the first time. McMahan's selection to the All-Academic team marked a
fourth consecutive year a Billiken has earned inclusion in the five-player
group


A
demanding schedule in 2018-19 saw Saint Louis take on 11-time national champion
Connecticut and nationally ranked Missouri at Chaifetz Arena. The Billikens
posted impressive victories over A-10 regular-season co-champion VCU; archrival
Dayton in the first triple-overtime game in SLU women's basketball history;
Duquesne, in the Bills' first triumph over the Dukes in Pittsburgh; and
Virginia in Charlottesville.


Lunch Menu ~ October 17, 2019
Menu 10/10/19
Roasted Tomato Tortilla soup
~
Blackened red Fish w/Lemon Cream ~ Rice Pilaf ~ Grilled Asparagus
Special Menu Requests For members and guests with dietary restrictions, alternate meals are available, but they must be ordered by no later than 11:30 am on Wednesday

October 16, 2019
President's Corner 10-17-19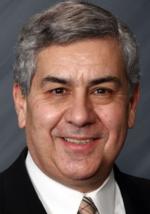 The Greater St. Louis
Chapter of the Red Cross and the Rotary Club of St. Louis are hosting a Blood
Drive at the M.A.C. on Thursday, October 17 from 10am to 2pm in the Eads Room.



This is one of our
Club's most significant service projects in each Rotary Year.


Volunteers from our
membership, their network of business associates and member families are asked
to donate blood. The need for blood donation is constant and the reason
is very straightforward: "Blood donation saves lives!"


Scribe Report ~ October 10, 2019 ~ David Cowell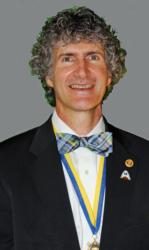 After the meeting was called to order by President Bob Garagiola, Terry Werner delivered the invocation, and Beth Russell led us in song with "Side by Side".


Bob detailed our upcoming
programs;

Oct. 17, Lisa Stone, SLU Women's Basketball
Coach
Oct. 24, Ed Wheatley, author of book re St.
Louis Browns baseball
Oct. 31, Dr. Kelvin Adams, St. Louis Public
Schools and Young Citizens Awards
and then made a string of announcements;

Polio Eradication day is 10/24
the end of the Rotary Golf season last Tuesday, 10/08
Rolling for Rotary at Olivette Lanes is happening on
11/24- contact Don Klackner for additional information.
Volunteer opportunity at Lift for Life Gym on 10/15,
contact Helen Difate
Head over to Urban Chestnut in the Grove on 10/15 (after
LFLG) from 5:00 – 6:30 for Happy Hour billed as "Oktoberfest- Club 11 Social"
Volunteer opportunity to plant trees and flowers around
the Jewel Box in Forest Park with the Flora Conservancy on Saturday, 10/26
Check your e-mail for Rotary Dues statements and alert
the Club if you have not received one or if there are any issues
Suzanne Schoomer promoted the blood
drive next week, 10/17. Donate and get a
SLU pullover courtesy of David Pokorny (all sizes are
available)
Jim Sheets reminded us of the Veterans Day program
with the MAC on 11/07
Bowling Alleygations ~ Jon Soifer ~ Week 5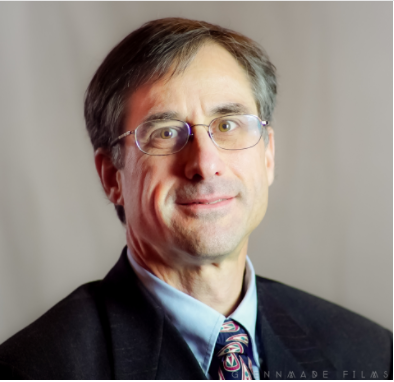 Week 5 finds us in the excitement of baseball.  Early in the evening, the Cards won their game against Atlanta to tie up the NLDS at 2 games apiece.  Unless you've been living under a rock, you already know that the Cards proceeding to have a record breaking 5th game, creaming Atlanta 13-1.  Unfortunately, the Cards did not fare as well in the first game of the NLCS.


Turning to bowling, it was apparently a quiet, unexciting
evening. Doug Lorenz won the 50/50. But in bowling, there apparently was not much
to report. On lanes 21 & 22, Ralph Decker reported 4 splits in his first
game. The question was – was that four in a row? Ralph undoubtedly was able to pick up those
splits. Ralph also admitted to giving
out his phone number as 867-5309. Over
on lanes 22 and 23, the Team Lorenz bowlers were just like the kids in Lake
Woebegone – they were all above average.
But that held only for the first game.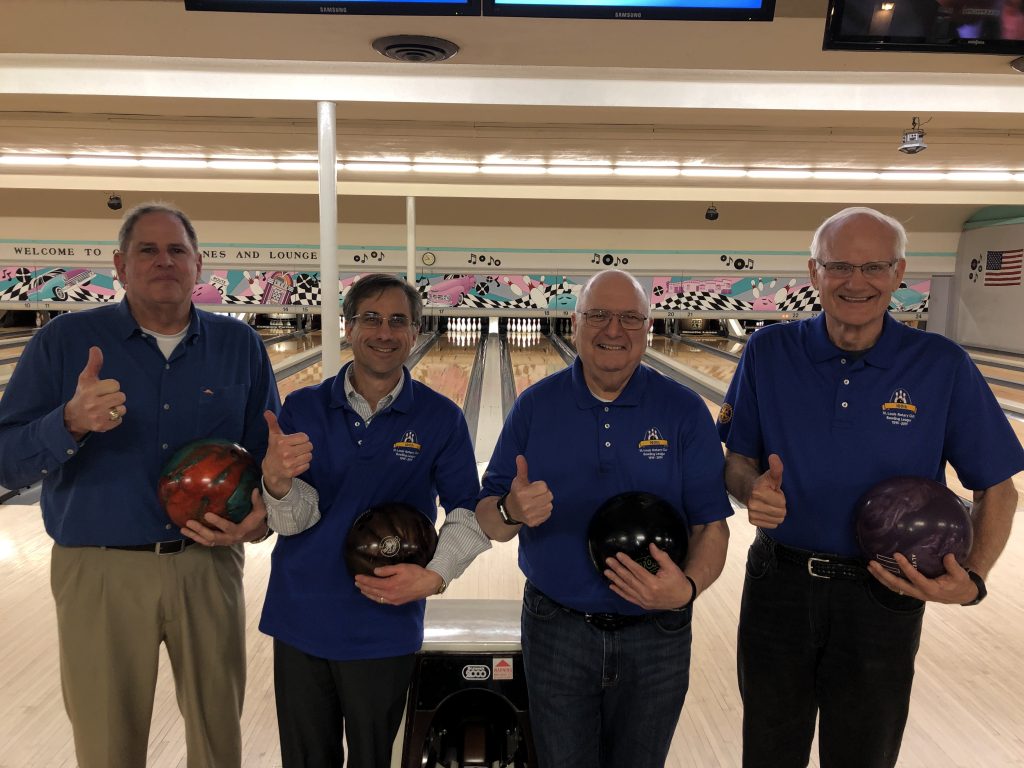 Golf League Outing ~ Greenbriar ~ October 8, 2019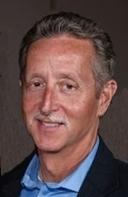 What a great Rotary golf outing at Greenbriar Hills Country
Club! If you missed Tuesday's outing, well
you missed another one of the best ones we've had all year!! Once again Mother
Nature cooperated and it was a beautiful day, not too hot or cold and Sunshine
all day long, Perfect! The golf course was
in excellent shape and the greens were FAST, FAST which made it
difficult to score well, but even with that it's always a pleasure to play. I
believe the food was to everyone's liking, well prepared and delicious.
Starting with a dinner salad, Chicken Piccata, with Angel Hair Pasta and broccoli,
and we topped it off with a very tasty Chocolate Cake, yes, all good to the
last bite! Wow it really was an excellent
golf day and dinner event to end the Rotary Golf Season!


A big thanks goes out to Mr. Wicks for setting up our
groups, handicaps, scoring and communication with the multiple venues. Also thank you Mr. Poe for dealing with all
the banking and sorting out our financial responsibilities. Kent Steinbrueck and I will still be handling
next year's outing's along with our third new President Terry Werner. Matt Weiss will be stepping down from the
office and is looking forward to just enjoying the 2020 season, thank you for all
you do and have done!


19 players and the results are as follows;
The Longest Drive for the "Youths" – Blake
Critzas


The longest Drive for the "Masters" – Earl Poe


1st Matt Weiss
- 6' 3" nice one..


2nd David Wicks - 11' 2" good shot and made the
putt for Birdie!


3rd Jay Ryan – 27' good one Jay, but your usually
much closer!


1st Steve Lafara - gross 74, net 69


2nd Flip Cady - gross 77, net 69


3rd Jack Windish - gross 87, net 71


1st Matt Weiss - gross 82, net 64


2nd Harold Kalde - gross 90, net 72


3rd Earl Poe - gross 96, net 74


1st Rick Tinucci - gross 109, net 74


2nd Bob Kocher - gross 104, net 75


3rd Gary Jones - gross 106, net 79


Blood Drive ~ October 17, 2019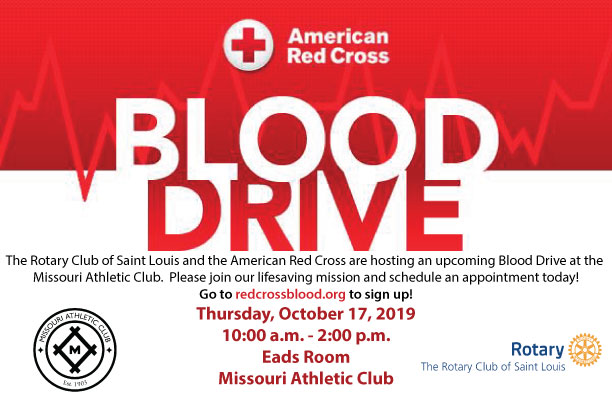 Blood Drive October 17, 2019
St. Louis Rotary Club has a special incentive for blood donors at the October 17 Blood Drive!! Anyone who attempts to donate will receive the 2019 Cardinals Saint Louis University Theme Ticket ¼ Zip. All sizes are available. The Billiken branded Cardinals shirt is also the perfect match for our speaker that day, SLU Basketball Coach Lisa Stone. Get your donation time confirmed now and get this great Billikens Cardinals shirt compliments of FOX Sports Midwest.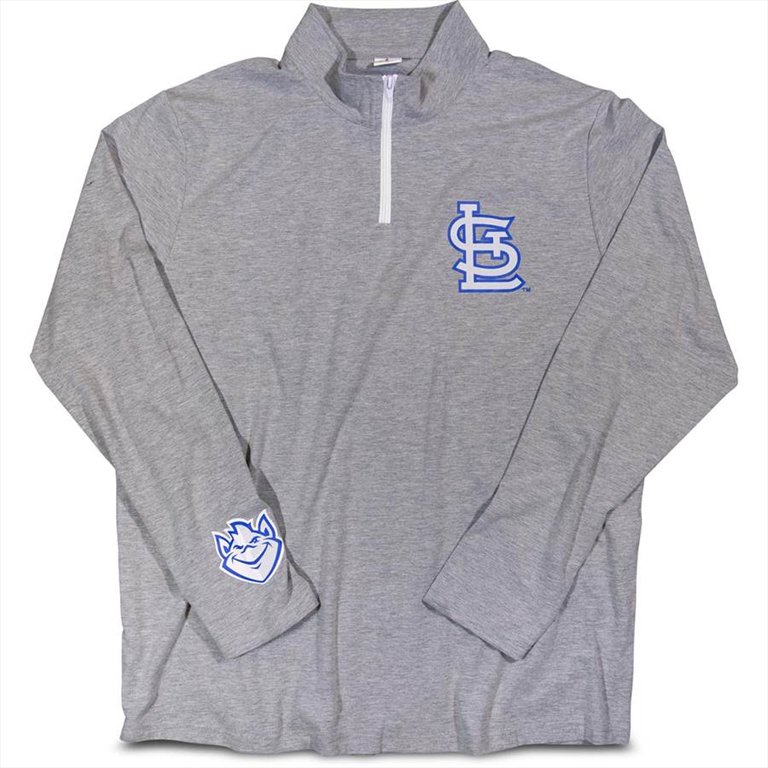 Lift for Life Service Opportunity October 15
Help is needed...assist with homework...play board games...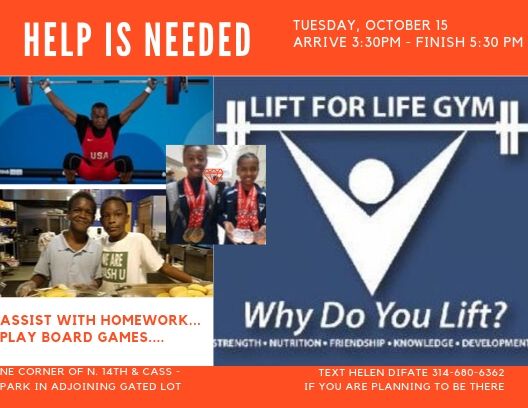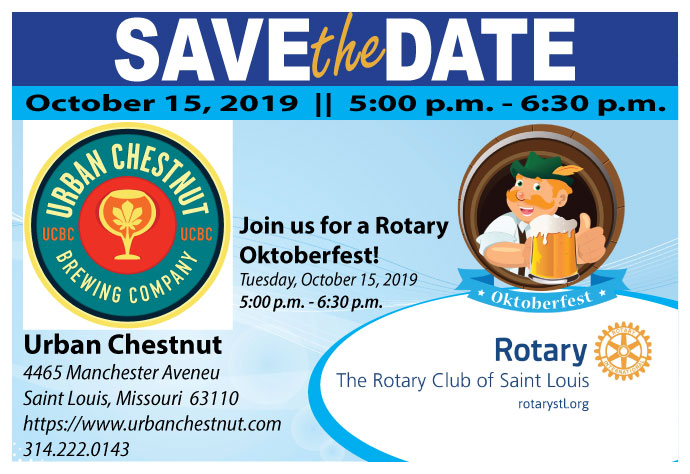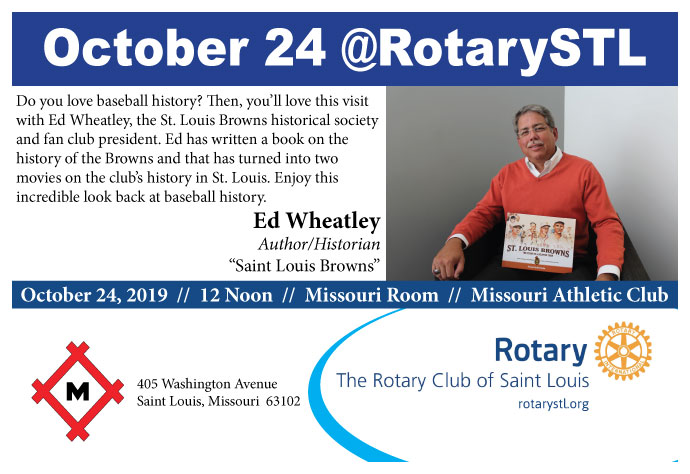 Rolling for Rotary - Sunday November 24

Turkey Burp - Friday, November

29:
Young Citizens Awards ~ October 31, 2019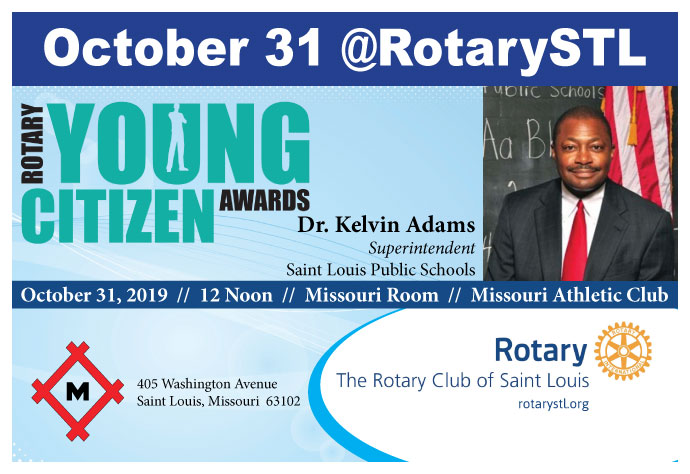 July 1, 2019 - June 30, 2020