October 5, 2023 ~ Pepperbox Edition ~ St. Louis Rotary Club
October 5, 2023 | Updates on the County ~ Dr. Sam Page, County Executive
Dr. Sam Page is the St. Louis County Executive. He is a husband, father, doctor, and fierce believer that most people here share his pride at living and working in an inclusive community. Dr. Page believes in a customer-centered government that focuses on the equitable and …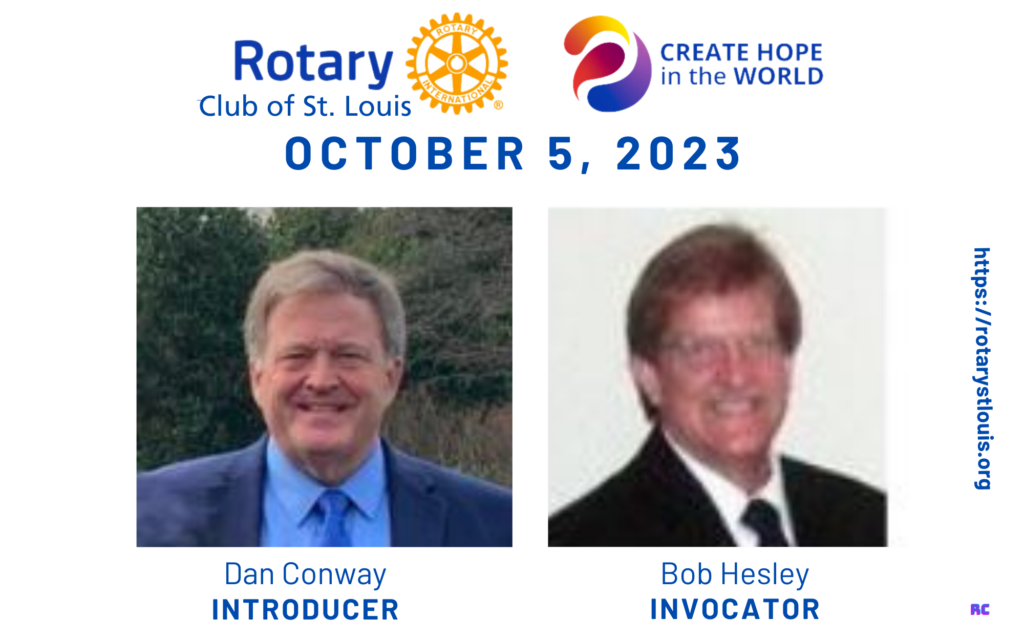 Dan Conway is introducing our speaker, Dr. Sam Page and Bob Hesley is our invocator on Thursday, October 5, 2023.
St. Louis Rotary Lunch Menu ~ October 5, 2023
Smoked BLT Wedge of Iceberg lettuce, Applewood smoked bacon, Blue Cheese Crumbles...


Bacon Wrapped Pork Tenderloin Green peppercorn .....


Alternative meals must be ordered by 11:30 am on Wednesday, October …
October 5, 2023 Meeting Links for St Louis Rotary Club |
In Person Link and Zoom Registration Links are open for October 5, 2023


Please Register in advance...


Week Three St. Louis Rotary Bowling Alleygations | September 25, 2023
Week Three Alleygations Monday, 09/25/23 (*Credit for great photo below (Don Klackner with 12th Anniversary Cake) to Jeanine Conway forwarded to David Cowell forwarded to me and edited by me to make Don look better).


A delicious spice cake was offered which served as the main assembly point for the bowlers (until it was …


St. Louis Rotary Golf League at Sunset on Tuesday, October 3 2023
St. Louis Rotary Golf League October 3, 2023 at Sunset Country Club https://www.sunsetcountryclub.org/
Tuesday, October 3, 2023Tee Time is 1 PM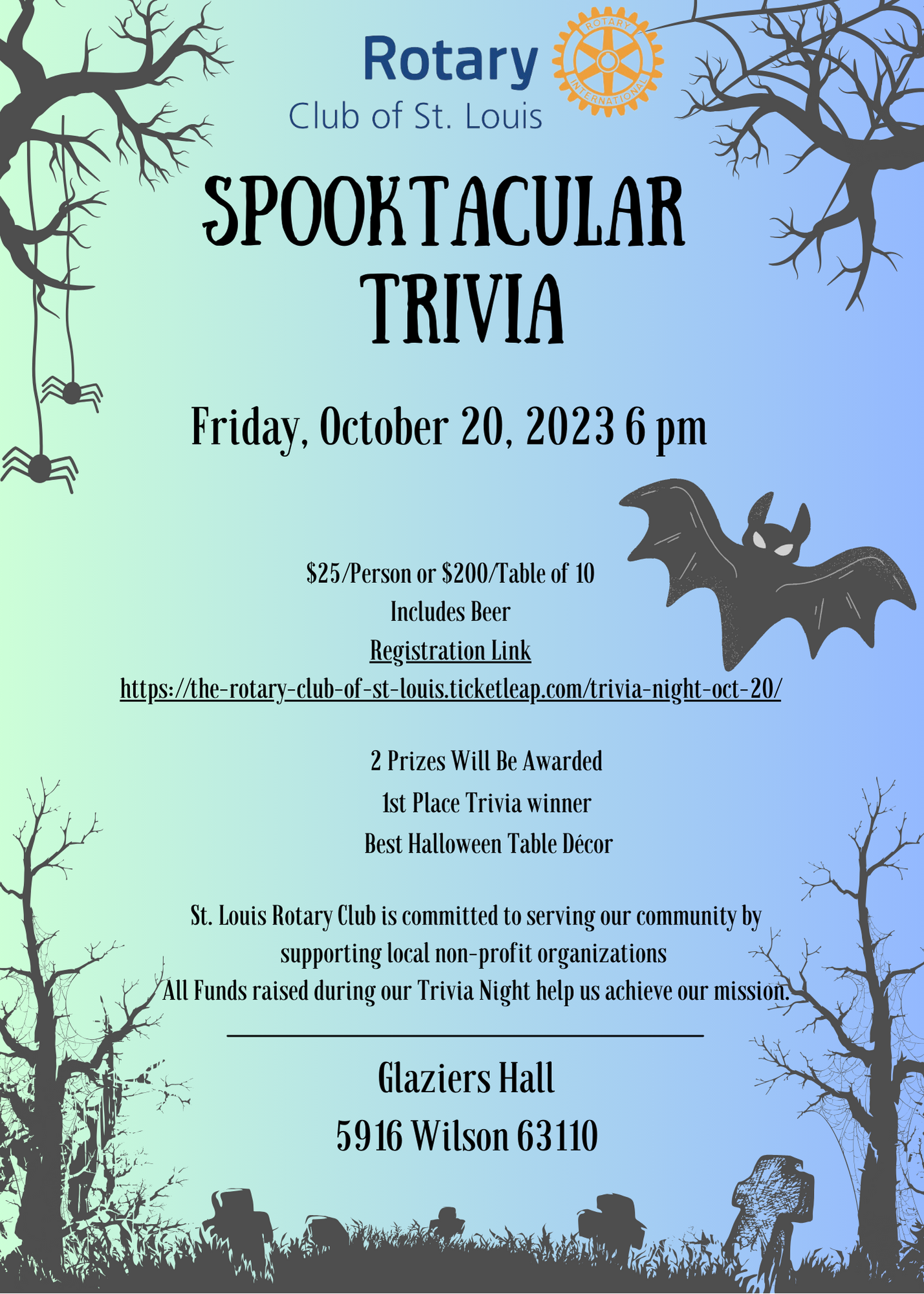 Trivia Night | October 20, 2023 - Book your table or tickets now! Get ready for a FUN evening!


We Need Your Help to Make it a Resounding Success!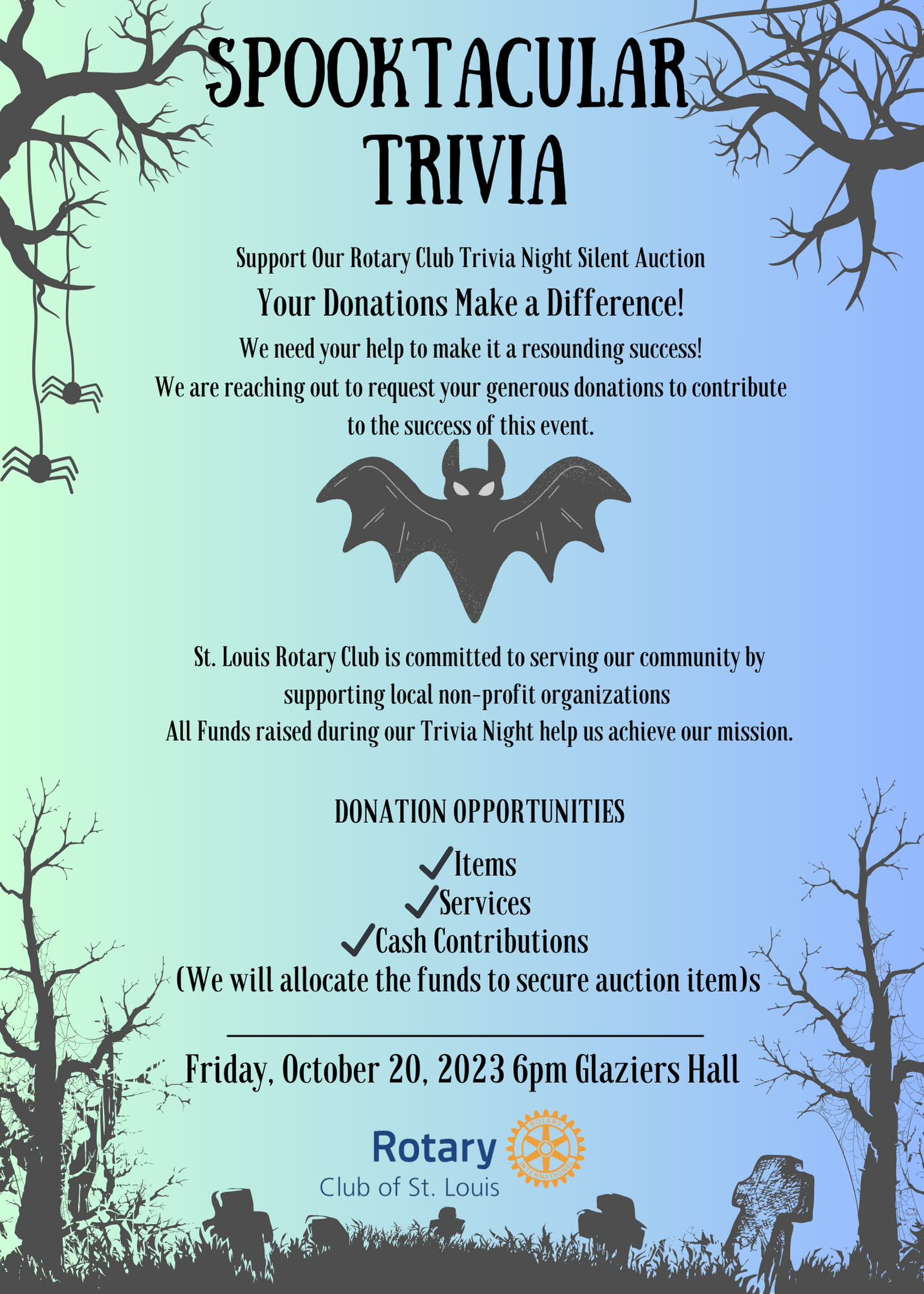 Rebecca Ritchie is the Silent Auction Chair. Please contact Rebecca regarding arrangements for your donation.
Zoom Recording: St. Louis & It's Impact on Soccer ~ Ty Keough | September 28, 2023
Zoom Recording: St. Louis & Its Impact on Soccer Ty Keough | Sept. 28, 2023


Ty Keough - Former U.S. Soccer Player and CoachZoom 2023


"For Ty Keough, his career as a player, coach, and broadcaster allows him to focus on the game from perspectives that most of us will never see".


October 2023 Speakers at St. Louis Rotary Club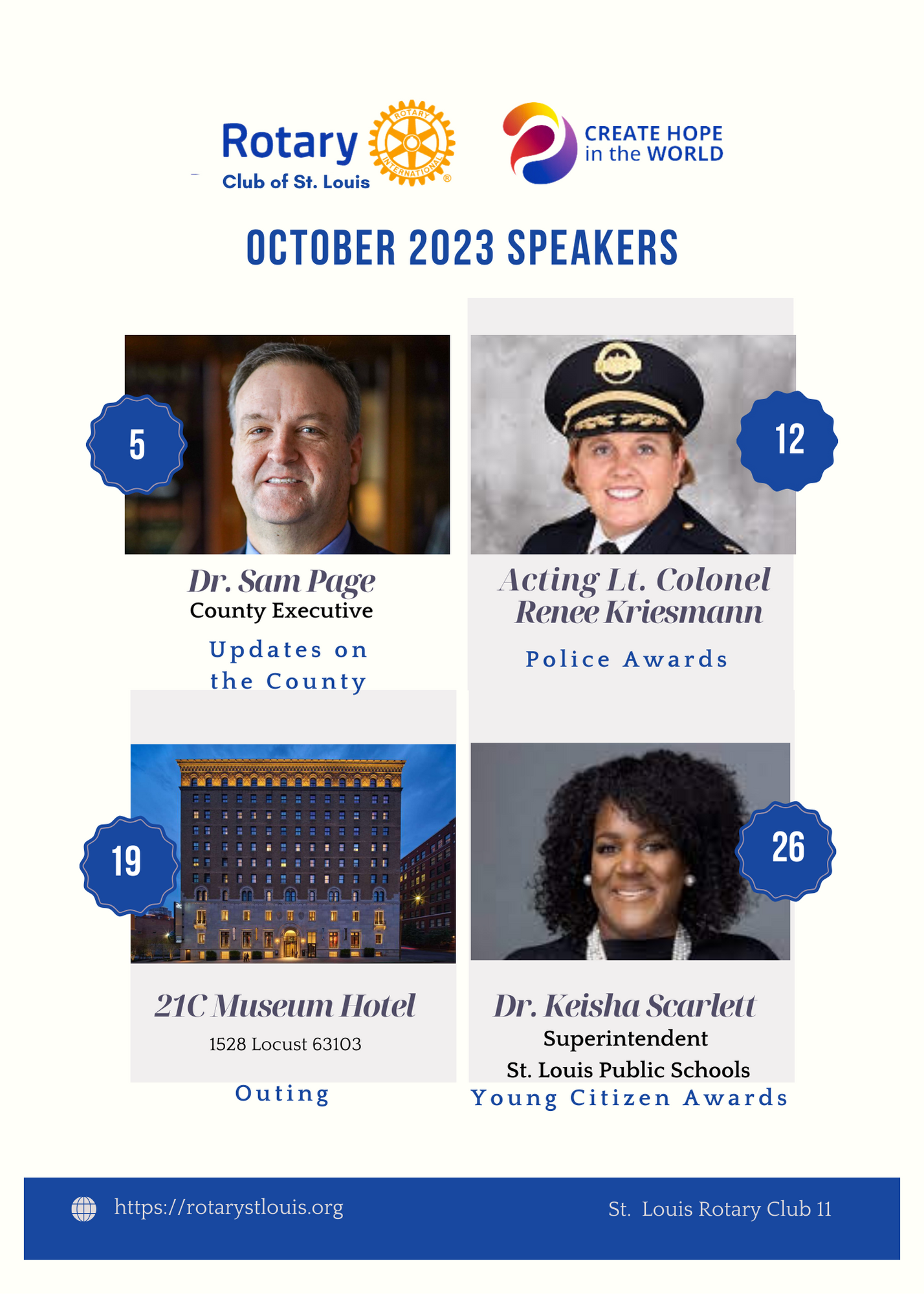 Next Week: St. Louis Rotary Annual Police Awards 10-12-2023
Save the Date: Next Club Social is at The Vandy on October 26, 2023 - See you about 5 pm -.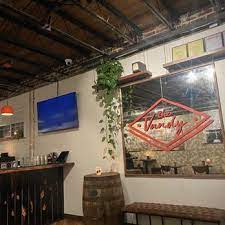 The Vandy is at 1301 S. Vandeventer, 63110 (across the street from Rockwell's.
Club Events and Programs
Stay Up to Date |