Weekly Newsletter October 10, 2019
Dr. Sam Page, County Executive ~ Speaker, October 10, 2019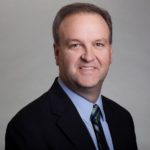 Dr. Sam Page's political career began in the Missouri House of Representatives where he served from 2003-2008 representing part of St. Louis County. In August 2014, Dr. Page was elected as the District 2 councilmember on the St. Louis County Council. Dr. Page was re-elected in 2016. In 2017, he was voted Chairman of the County Council and, in April 2019, he was elected St. Louis County Executive.


Prior to being elected County Executive, Dr. Page was a practicing anesthesiologist for more than 20 years. He took a leave of absence from his medical practice in order to take on the full-time County Executive role.


Lunch Menu ~ October 10, 2019
Menu 10/10/19
Classic Wedge salad w/ Blue Cheese, tomatoes, shaved red onion, Hard Smoked Bacon w/ Creamy Herb dressing
~
Grilled Chicken w/ Cheese Ravioli in a Boursin Cream sauce
Special Menu Requests For members and guests with dietary restrictions, alternate meals are available, but they must be ordered by no later than 11:30 am on Wednesday

October 9, 2019
President's Corner ~ October 10, 2019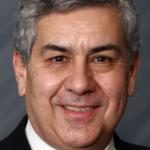 "Ask not what your country can do for you. Ask what you can do for your country." Of course, these are the inspiring words of John F. Kennedy from his inauguration speech in 1961.


What are these iconic words doing in the President's Corner? Let's change the word "country" to "Rotary". Take a moment to do that.


What you can do for Rotary is:


-Sign up to help at the Lift for Life Gym on October 15
-Sign up to give blood at the Rotary Blood Drive at the M.A.C. on October 17 (you'll get a cool SLU/Cardinals 1/4-zip pullover

y.




Scribe Report October 3, 2019 ~ Don Fuller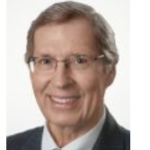 President Bob Garagiola rang the bell at precisely 12:00 noon followed by the Pledge of Allegiance and the Four Way Test. Dan Conway presented the invocation with the theme about the power of words. President Bob announced the illness of Leia, the wife of Derek Wendling and the daughter of Rich Losciale. Song leader Rick Tinucci followed with a revision of "Show Business" renamed and reworded to "When Your Business Must Know Business" as a prelude to our speaker's remarks.


The club then focused on table conversation and the enjoyment of our fish taco lunch, an interesting departure from our regular meals. Upon resumption two new prospects, Jessica Gaines and Brian Elliott, who participated in today's orientation were announced. The next orientation is scheduled for November 7.


All of the following announcements are presented in the current PepperBox.


Oct. 10, County Executive Sam Page
Oct. 17, Lisa Stone, SLU Women's Basketball Coach
Oct. 24, Ed Wheatley, author of book re St. Louis Browns baseball
Oct. 31, Dr. Kelvin Adams, St. Louis Public Schools and Young Citizens Awards
Bowling Alleygations 2019 ~ Doug Lorenz ~ Week 4
 This was night 4 of the 101st Rotary bowling season.  The highlight tonight (at least for one person) is that it was Jack Windish's birthday.  He celebrated by bowling and helping team Lorenz to their best night of the season (more about that later).
In week 4 the two basement dweller teams (Lorenz and Cowell) faced off to see who the worst team is really.  As it turned out Team Lorenz took 20 points from Team Cowell so the previous question was answered.  Team Cowell celebrated the return of the "legend" Don Lorenz who had been out traveling the country for the first 3 weeks.  While Don hit his average all 3 games it was not enough to boost the team over the top.  In the very first frame team Cowell hung Prez Garagiola with a beer frame to get his night started.  The overall basement match was extremely close with two games decided by less than 4 pins.  A fun night was had by both teams.
 
Team Decker faced off with Team Conway. Team Conway came out on top of that match 14 to 8.  Captain Decker was heard to comment that the only difference between Doc Jones and the Cardinals Jack Flaherty is that that Flaherty can throw strikes (must have been a rough night).
 
Team Cooper faced team Soifer in the third match of the night.  Team Cooper started the night in first place with Soifer right behind.  When the night ended, team Cooper still retained the league lead but only by 2 points.  Team Soifer won the match 14-8 to draw closer to the top.
 
Some comments overheard on the night:
Jack Windish said Team Lorenz would do better if the team captain would provide some leadership and bowl his average. (Hey I was standing right there, but it must have worked, I recovered and bowled better.  Thanks for the pep talk Jack).
Matt Weiss almost turned bowling into a contact sport when he fell over into Blake Critzas's lane and almost took Blake out.
 
Next week we do it all over again and will most definitely have a great time.
 
Notable games:
Blake Critzas with a 212 game (and 543 series)
Don Klackner with a 208 game (and 574 series)
David Cowell with a 206 (and 553 series)
 
 Doug Lorenz

Blood Drive ~ October 17, 2019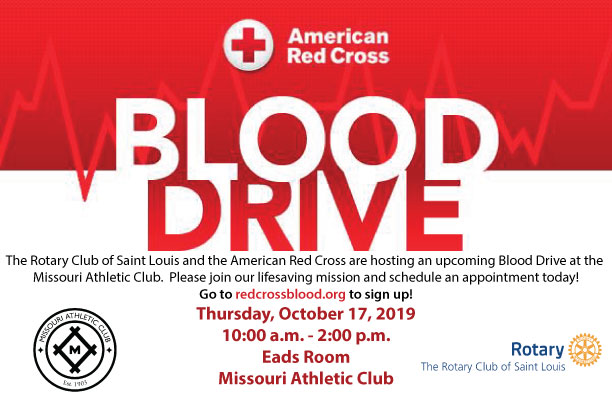 Blood Drive October 17, 2019
St. Louis Rotary Club has a special incentive for blood donors at the October 17 Blood Drive!! Anyone who attempts to donate will receive the 2019 Cardinals Saint Louis University Theme Ticket ¼ Zip. All sizes are available. The Billiken branded Cardinals shirt is also the perfect match for our speaker that day, SLU Basketball Coach Lisa Stone. Get your donation time confirmed now and get this great Billikens Cardinals shirt compliments of FOX Sports Midwest.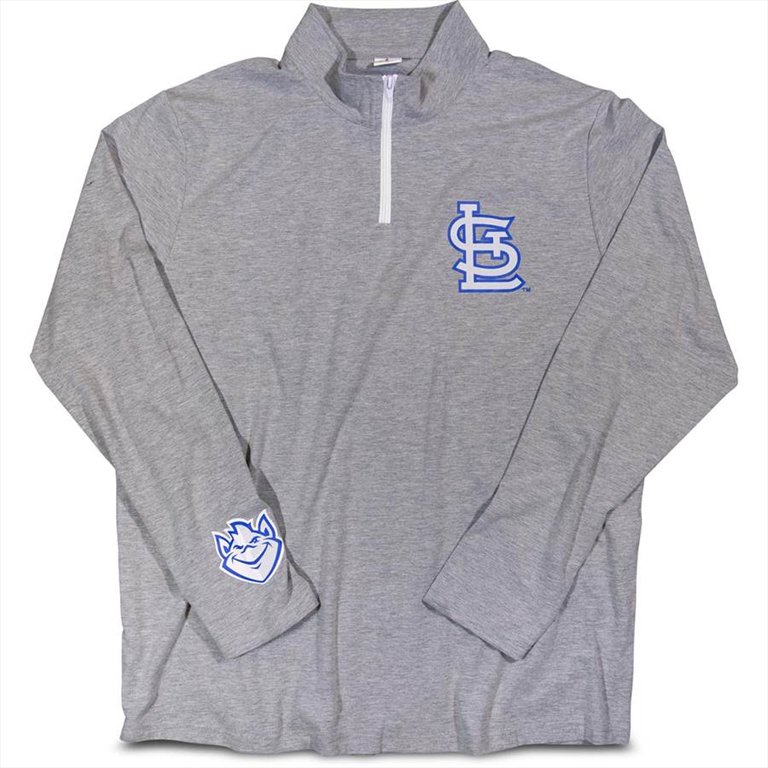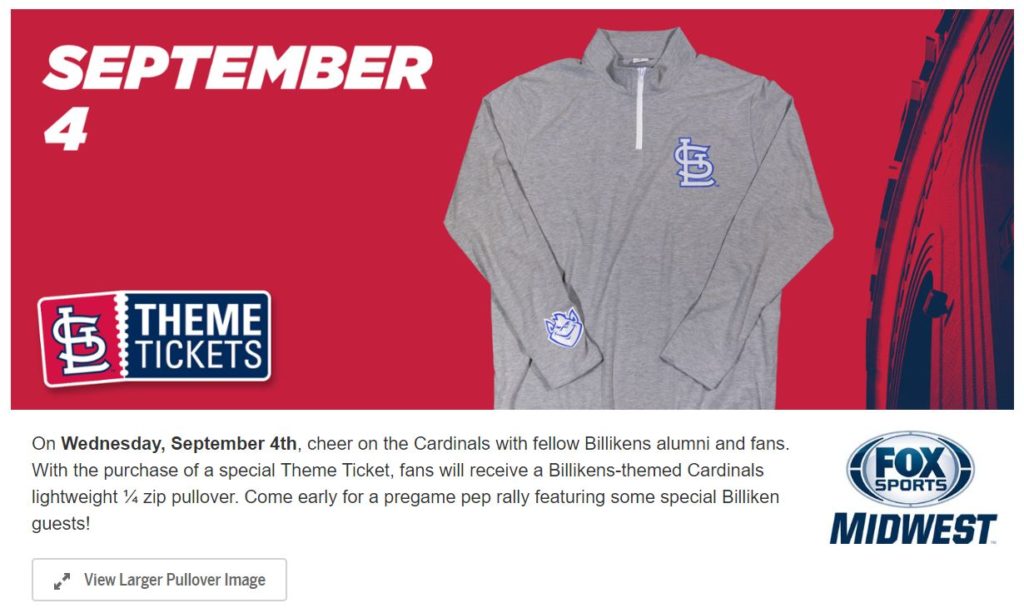 Watch for the email with the Blood Drive Appointment Link!!!!
Lift for Life Service Opportunity October 15
Help is needed...assist with homework...play board games...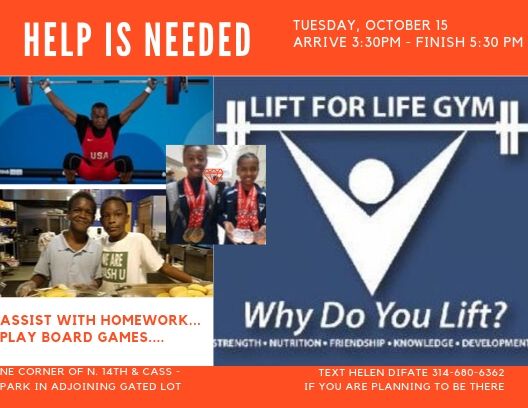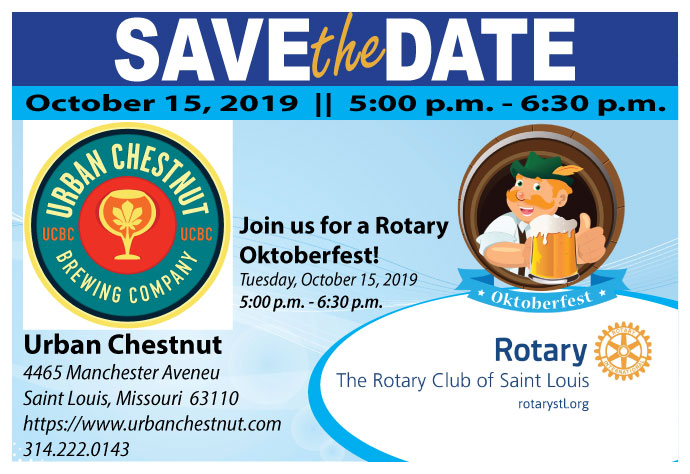 Young Citizens Awards ~ October 31, 2019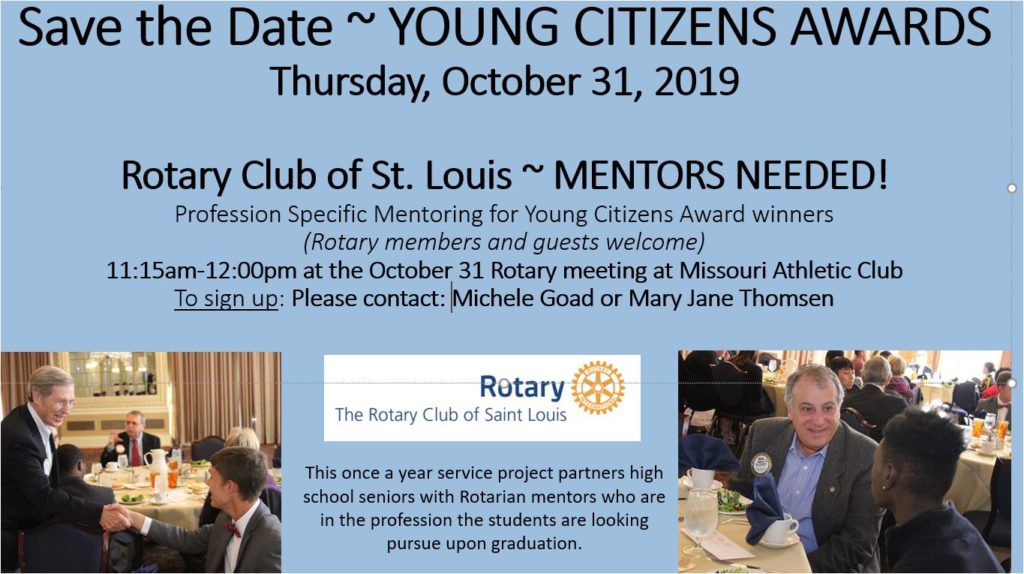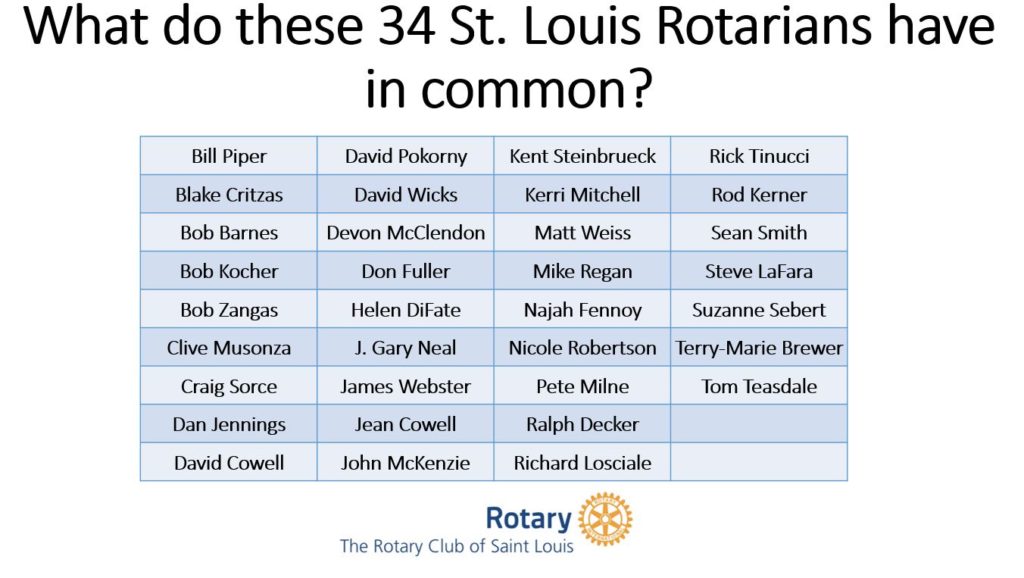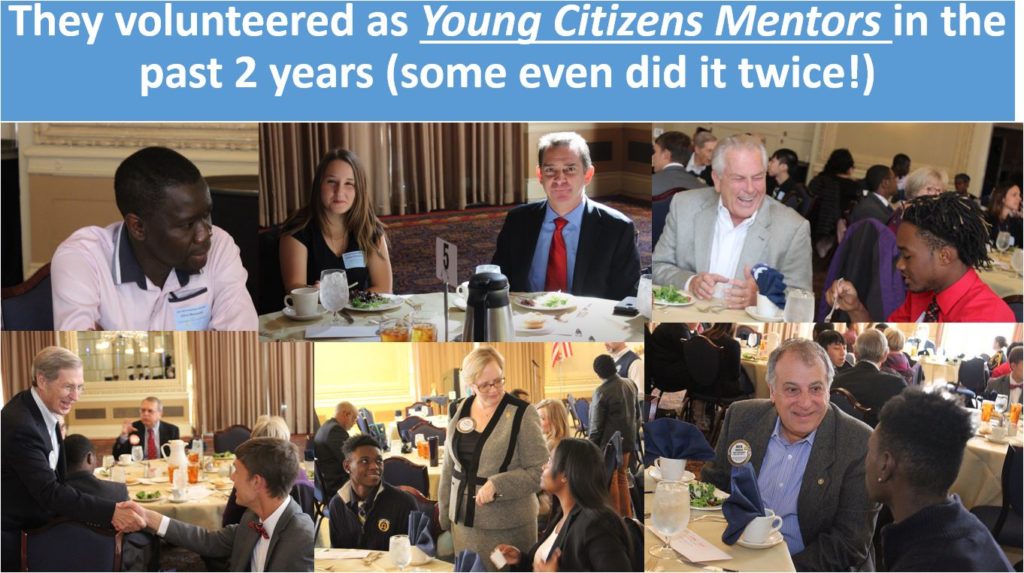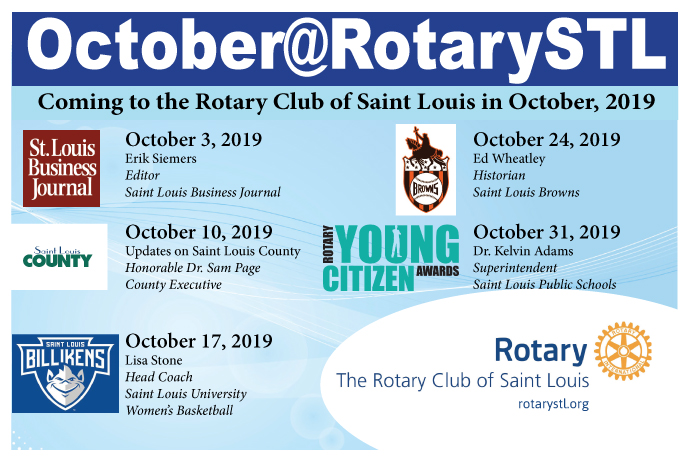 General Joseph L. Lengyel, Chief of National Guard Bureau ~ Keynote Speaker ~ November 7, 2019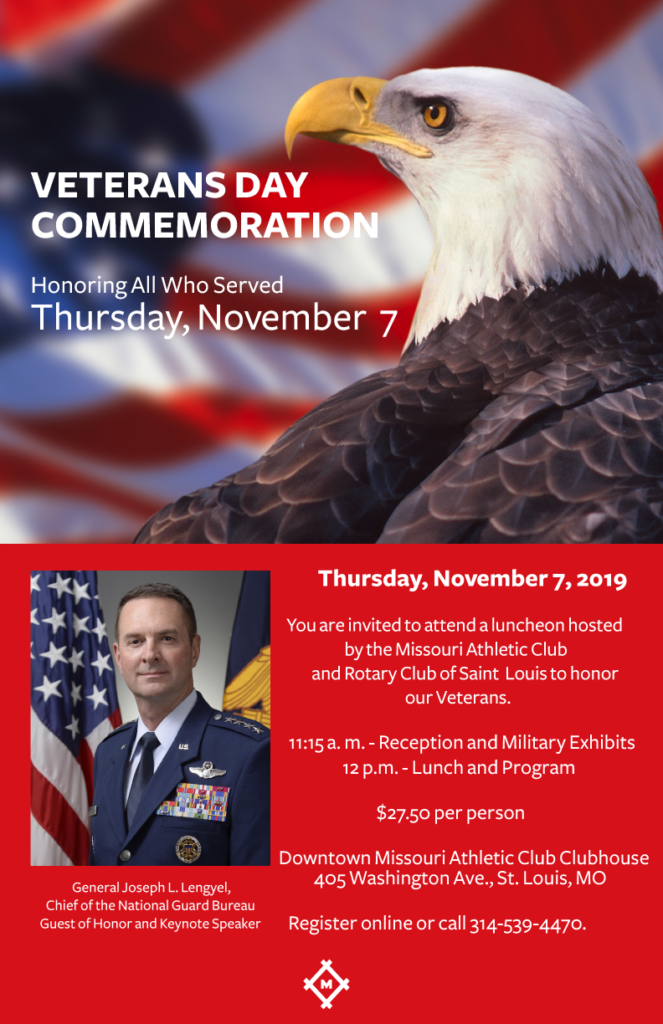 July 1, 2019 - June 30, 2020