July 27, 2023 ~ Pepperbox Edition ~ St. Louis Rotary Club
Maryville University - Mark Lombardi, President | July 27, 2023
Mark Lombardi, PhD, has served as the 10th president of Maryville University since 2007. In that time, Maryville has achieved unprecedented growth and earned national distinction for leading an innovative revolution in higher education.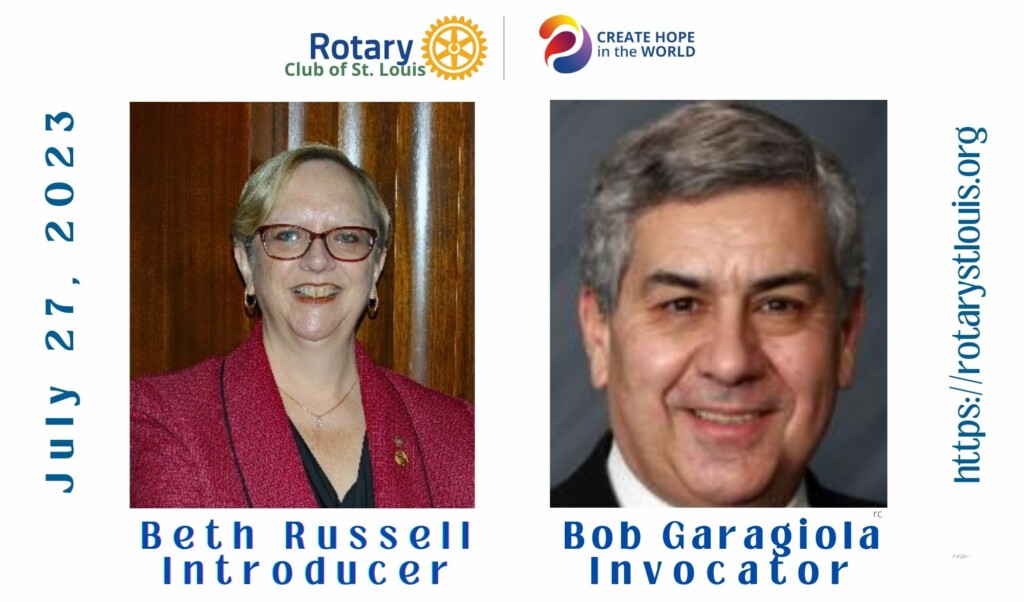 Beth Russell is introducing our speaker and Bob Garagiola is our invocator on Thursday, July 27, 2023.
St. Louis Rotary Lunch Menu ~July 27, 2023
Hearts of Romaine w/ Caesar Dressing
Sliced Top Sirloin w/ Cabernet demi...

Guests with dietary restrictions, alternative meals are available, but it must be ordered by 11:30 am on Wednesday, July 26, 2023. …


July 27, 2023 Meeting Links for St Louis Rotary Club |
Please use the In Person link if you are attending our St Louis Rotary lunch at 12 PM on July 27, 2023 l


A Zoom Link is also provided:


Summer Diaper Drive July 20 - August 10, 2023
We are collecting diapers and onsies for St. Louis Diaper Bank and GiFT from July 20 - August 10. We welcome diapers and onsies in all infant sizes. Bring your donations to weekly Club meetings at the MAC, Walter Knoll Florists or Olivette Lanes


105th Season St. Louis Rotary Bowling League | 9-11-23 Start
The 105th season of the Rotary Club of St. Louis Bowling League will start on Monday, 09/11, at 6:00 PM

Look for Bowling Sign Up Sheets on the lunch tables. Get to know other club members and have …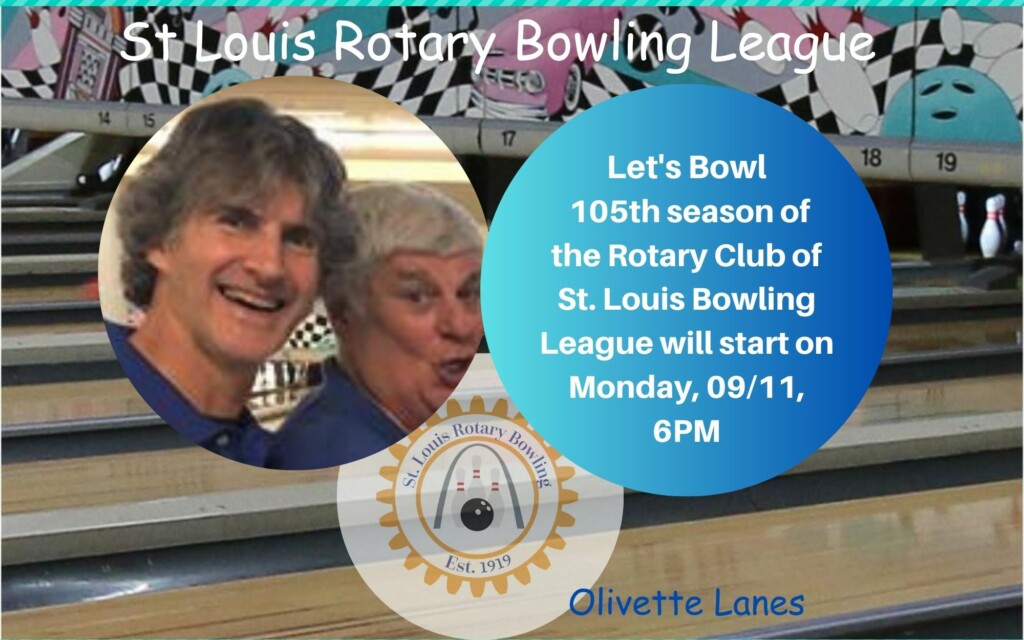 Golf League Outing Algonquin CC ~ August 1, 2023
Next St. Louis Rotary Club Golf League Outing is Algonquin Country Club Tuesday, August 1, 2023 Tee Time NOON More Info about Algonquin Country Club


President Dale Ruthsatz with Visiting Rotarians on July 20, 2023
Two visiting Rotarians from Nigeria joined us at St. Louis Rotary Club lunch on Thursday, July 20, 2023.



Zoom Recording Chamber Music Society of St. Louis - Marc Gordon, Executive Director
Zoom Recording of Marc Gordon, Chamber Music Society....July 20, 2023 Marc Gordon served as English horn soloist and oboist with the St. Louis Symphony from 1972-2005. …


St. Louis Rotary Charity Golf Tournament | August 30, 2023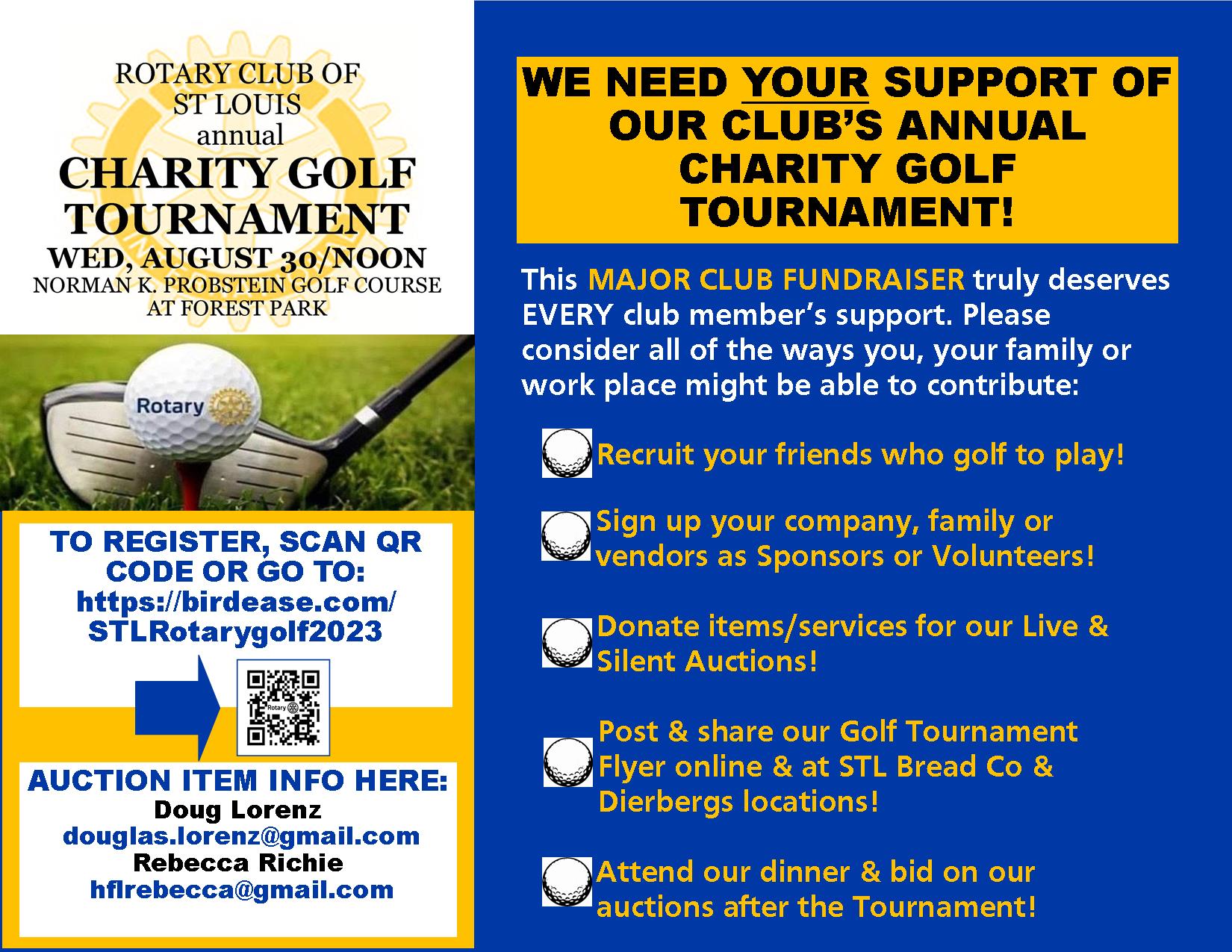 Call for Silent Auction Items
All proceeds benefit local charities.
Donations are TAX DEDUCTIBLE


Donate now through August 15, 2023


The silent auction is at our 2023 Charity Golf Tournament on August 30, 2023.


Amy (Not the Mama) Lewis
St. Louis Rotary Sergeant-at Arms 2023-2024
Next Week: Delmar DivINe | Maxine Clark, Chief INspirator, CEO & Founder | August 3, 2023

Maxine Clark is one of the true innovators in the retail industry. During her career, her ability to spot emerging retail and merchandising trends and her insight into the desires of the American consumer have generated growth for retail leaders, including department store, discount and specialty stores.


Club Events and Programs
Stay Up to Date |
Rotary Club 11 Creating Hope in the World

Send news items for The Pepperbox to rosec904@gmail.com