July 20, 2023 ~ Pepperbox Edition ~ St. Louis Rotary Club
Chamber Music Society of St. Louis - Marc Gordon, Executive Director
EXECUTIVE & ARTISTIC DIRECTOR – Marc Gordon served as English horn soloist and oboist with the St. Louis Symphony from 1972-2005. He performed with the Chicago Symphony Orchestra in that position replacing the retiring CSO English horn soloist until 2008 and then with the San Diego Symphony in …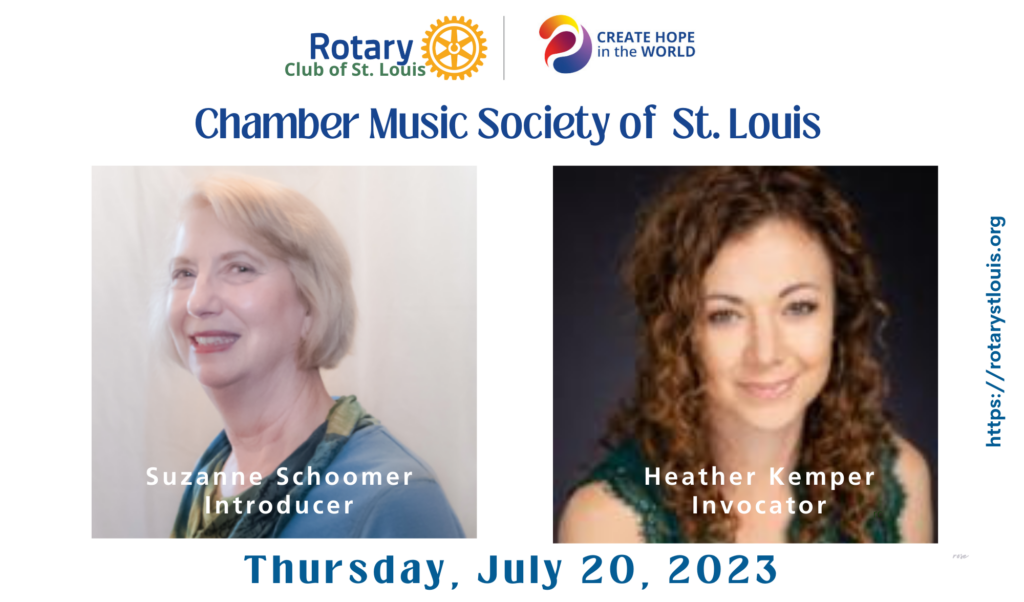 Suzanne Schoomer is introducing our speaker and Heather Kemper is our invocator on Thursday, July 20, 2023.
St. Louis Rotary Lunch Menu ~July 20, 2023
Greek Salad w/ Artichokes, peppers & Olives
Lasagna w/ Marinara sauce... ~ Dessert Guests with dietary restrictions, alternative meals are available, but it must be ordered by 11:30 am on Wednesday, July 19, 2023.


July 20, 2023 Meeting Links for St Louis Rotary Club |
Please use the In Person Link to Register in advance for the St Louis Rotary meeting and lunch on Thursday, July 20, 2023 l


A Zoom registration link is also provided.


*We meet from 12 pm until 1 pm at the MAC Downtown 63102. *Unless otherwise noted.


Summer Diaper Drive July 20 - August 10, 2023
We are collecting diapers and onsies for St. Louis Diaper Bank and GiFT from July 20 - August 10. We welcome diapers and onsies in all infant sizes. Bring your donations to weekly Club meetings at the MAC, Walter Knoll Florists or Olivette Lanes


Club Social July 25, 2023 | University City Summer Band 7 PM at Heman Park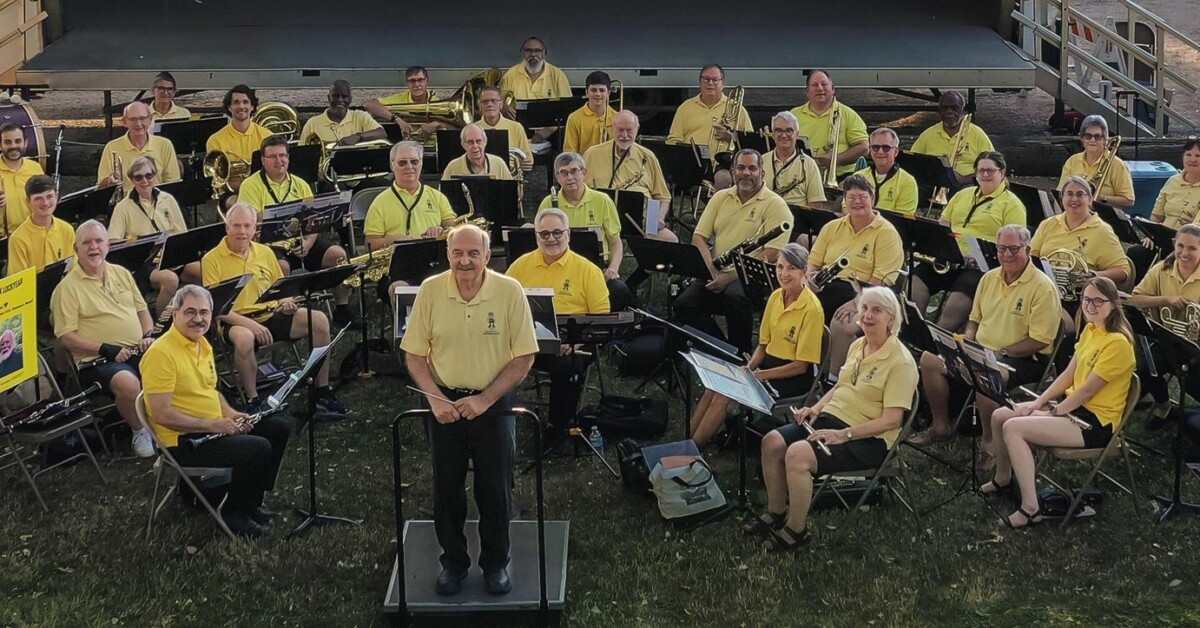 University City Summer Band 2023 Tuesday, July 25, 2023 at 7 PM The concerts begin at 7 PM, last about 80 minutes, and include a short intermission.
Location: Heman Park 1028 Midland Blvd (entrance opposite Shaftesbury Ave) University City, MO 63130 Seating is on the lawn. Bring a lawn chair or blanket as available bench seating is limited. Inclement Weather …


July 25, 2022 | Fox Run Golf League Outing | St. Louis Rotary
Fox Run Golf Club 7-25-23 | St. Louis Rotary Golf League Outing Tee Time 1 PM


Next Week: Maryville University - Mark Lombardi, President
Mark Lombardi, PhD, has served as the 10th president of Maryville University since 2007. In that time, Maryville has achieved unprecedented growth and earned national distinction for leading an innovative revolution in higher education.Leading The Digital Revolution In Higher EducationFor sixteen years, Dr. Lombardi has provided …


Zoom Recording: St. Louis Regional Crime Commission - Francis Slay, Executive Director
Zoom Recording Francis Slay | July 13, 2023
Former St. Louis Mayor, Francis Slay, serves as the Executive Director of the St. Louis Regional Crime Commission.Community InvolvementFreedom Suits Memorial Steering Committee 2017-Present


St. Louis Rotary Charity Golf Tournament | August 30, 2023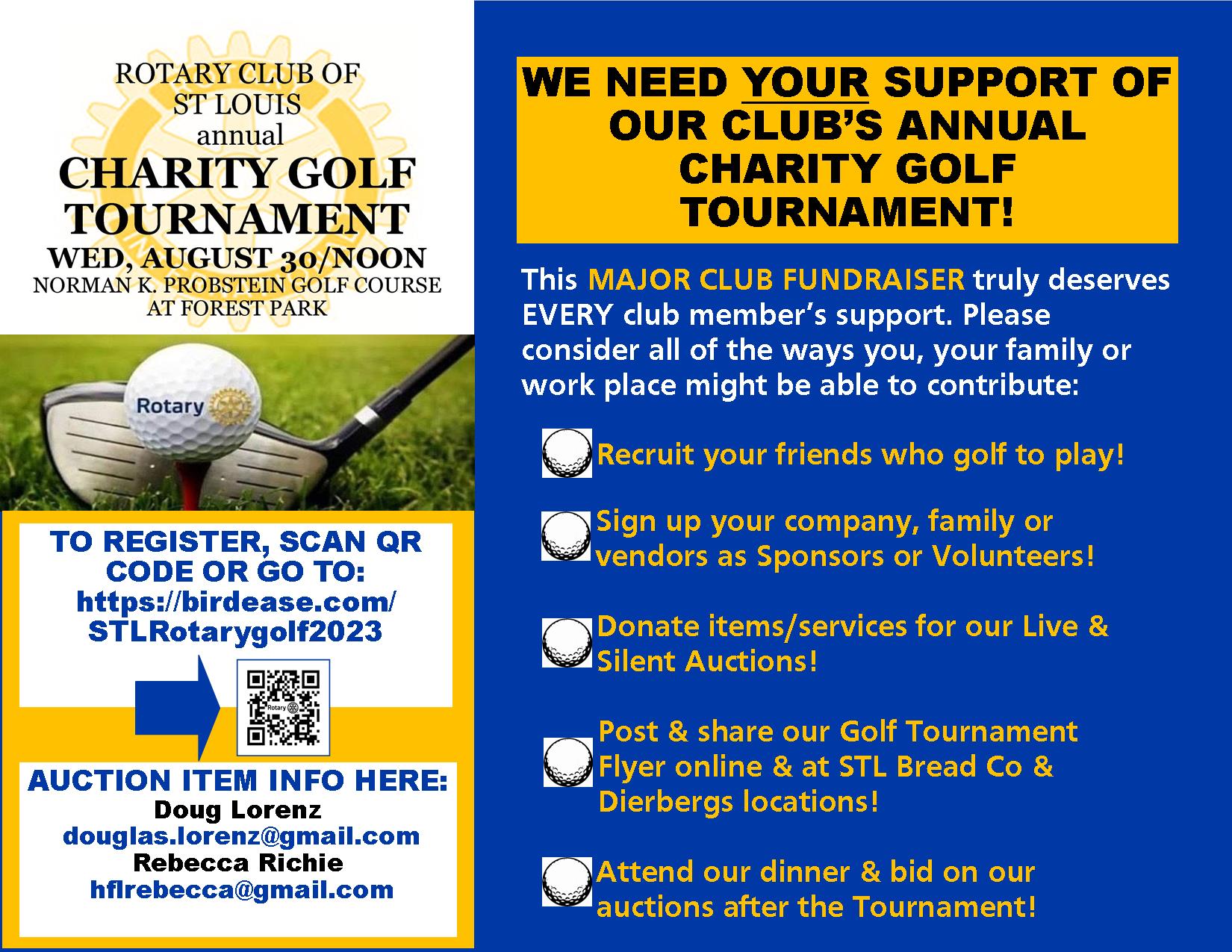 Call for Silent Auction Items
All proceeds benefit local charities.
Donations are TAX DEDUCTIBLE


Donate now through August 15, 2023


The silent auction is at our 2023 Charity Golf Tournament on August 30, 2023.


Club Events and Programs
Stay Up to Date |
Rotary Club 11 Creating Hope in the World

Send news items for The Pepperbox to rosec904@gmail.com