June 8, 2023 ~ Pepperbox Edition ~ St. Louis Rotary Club
Tower Grove Farmers Market | Katherine Smith, General Manager STLFM | June 8, 2023
Katherine Smith, General Manager of STLFM is the speaker at St. Louis Rotary Club on Thursday, June 8, 2023


Tower Grove Farmers' Market (Located just west of Center Cross Drive in the heart of Tower Grove park at 4256 Magnolia Ave, St. Louis, MO 63110)


Beth Russell will introduce our speaker, and Bob Garagiola is the invocator this Thursday at St. Louis Rotary.
St. Louis Rotary Lunch Menu ~ June 8, 2023
Guests with dietary restrictions, alternative meals are available, but it must be ordered by 11:30 am on Wednesday, June 7, 2023.


June 8, 2023 Meeting Links for St Louis Rotary Club
Please use the In Person Link to Register in advance for St Louis Rotary June 8, 2023 meeting. If registration is closed call 314-894-1759 or email joanh@rotarystl.org *We meet on Thursday, from 12 pm until 1 pm at the MAC Downtown - 2nd floor, 405 Washington Avenue, St. Louis, MO 63102. *Unless …


The 8th Grade Award Presenters and Committee Have Completed Another Successful 8th Grade Leadership Awards Program for 2023!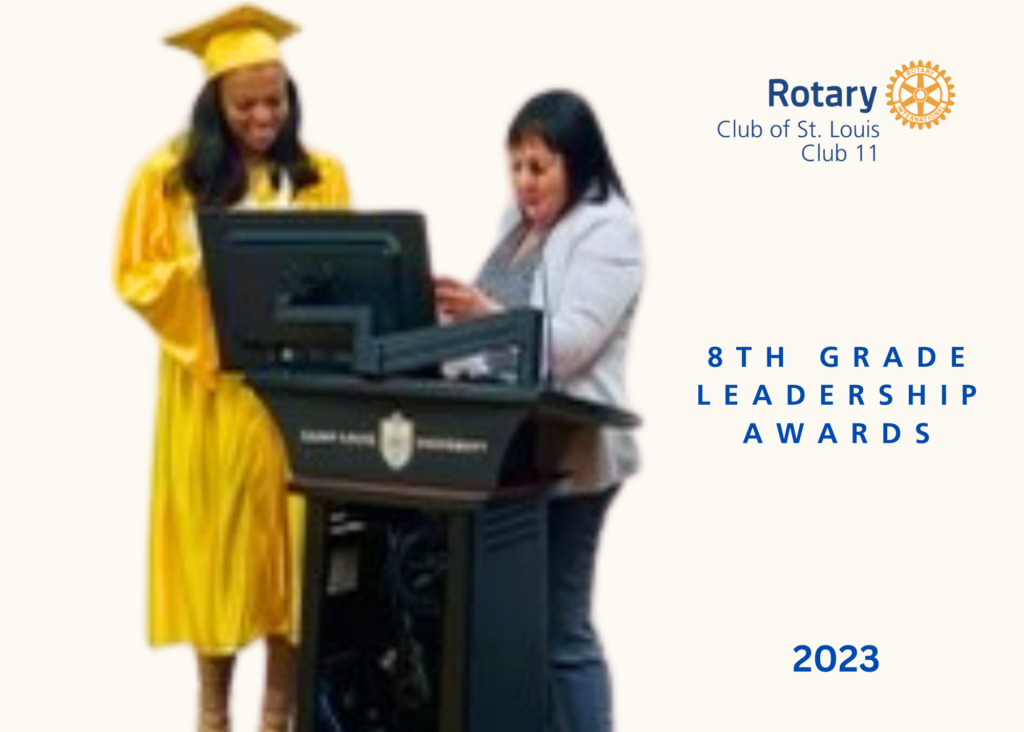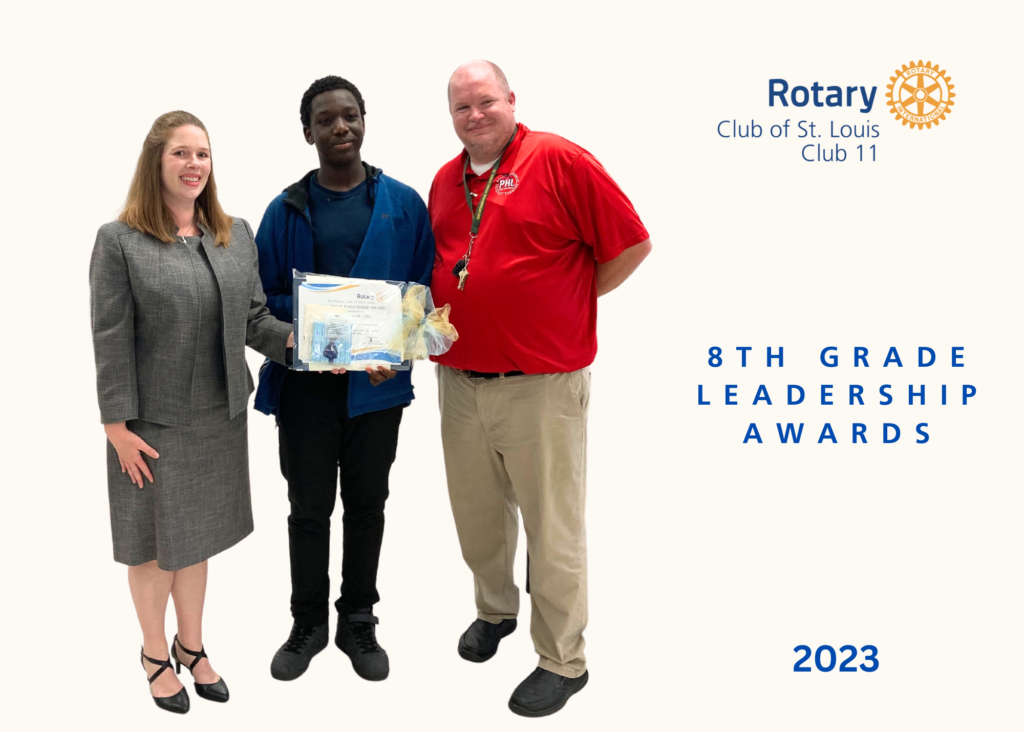 Thank you: Michele Goad, Ralph Zuke, Dee Baebler, Bill Piper, Evan Lewis, Bob Kocher, Thao Dang-Williams, Bob Hesley, Matthew Maddox, and Madi Rashidi and Amy Lewis and Rose Cooper.
Your "Service Above Self" attitude and action created another successful 8th Grade Leadership Award Program for 2023
St. Louis Rotary 2023 Canned Food Drive | May 25 - June 30, 2023
Bring donations of canned foods to the MAC or Drop Off at Walter Knoll Florists & Olivette Lanes.


Collected donations will benefit Society of St. Vincent de Paul's city food pantries.


Monetary donations are welcome: We will shop for the food for you.


Next: Westborough | St. Louis Rotary Golf League | 6/7/23
Zoom Recording ~ STL Rotary Community Service Grants ~ June 1, 2023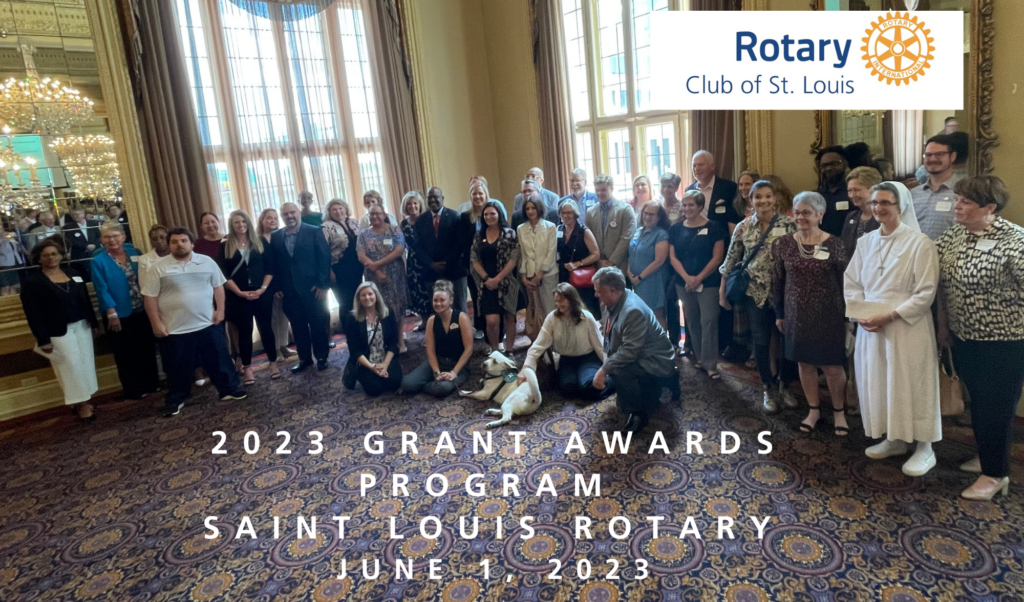 Thirty-two local non-profit organizations received a community service grant from St. Louis Rotary Club on June 1, 2023.

The organizations and a link to each website is featured on Our Impact page at: https://rotarystlouis.org


Networking is Your Superpower | Kesha Kent | June 15, 2023

Kesha is a wife, mother, a High Energy Speaker, two-time author, she wrote her 1st book Networking it's your Superpower and released it on Juneteenth 2020!


She has over 17 years of experience in Talent Development, Training, Development and Talent Acquisition.


Civilians Post Ride Celebration | June 13, 2023
Join the Civilians Club at ITap, 1711 S. 9th St. for Ralph's Post Ride Celebration on June 13, 2023 6pm - Thanks for the invite Chad! chrobaker@gmail.com
Club Events and Programs|
Stay Up to Date |
Send news items for The Pepperbox to rosec904@gmail.com